Halloween is a perfect time to bring out your creativity. You can try different decorations or interesting Halloween-themed food. If you are a baking enthusiast, you can especially try making a creepy cake for your Halloween party.
There are a variety of Halloween cake ideas you can find online, but if you are short of time, you can make one using Oreo cookies.
We have compiled a list of easy and creative Halloween cake recipes that can be prepared with Oreo cookies. These would inspire you to bake a creepy Oreo Halloween cake for yourself.
Halloween cake with Oreo monster eyes
Garnish a white cake with Oreo cookies. The cookies would appear like monster eyes. This Halloween cake with Oreo eyes is super simple to make. Use your creativity to decorate it in your own style. See the recipe at The Cake Blog.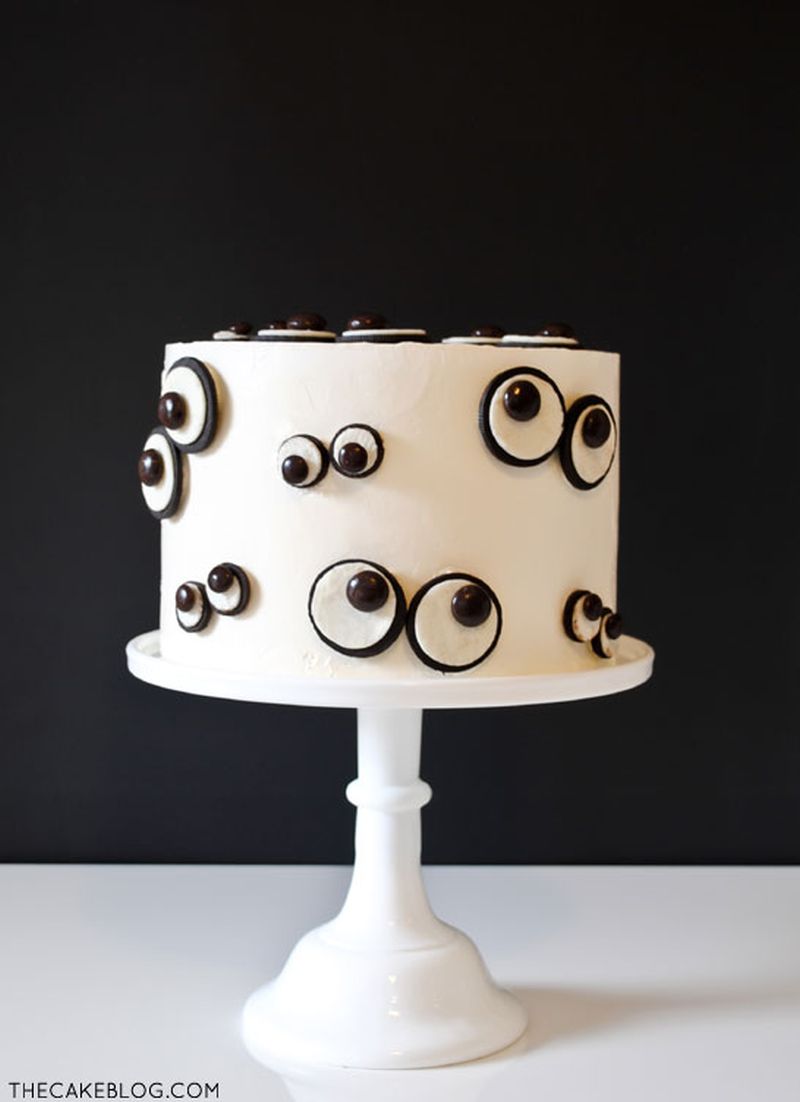 Hairy monster cake with Oreo eyes
Those looking for a creepier Halloween cake design can try making this hairy monster cake. Orange buttercream is used for hair and Oreo cookies as eyes popping all around the monster cake. See the recipe at Fashion Cooking.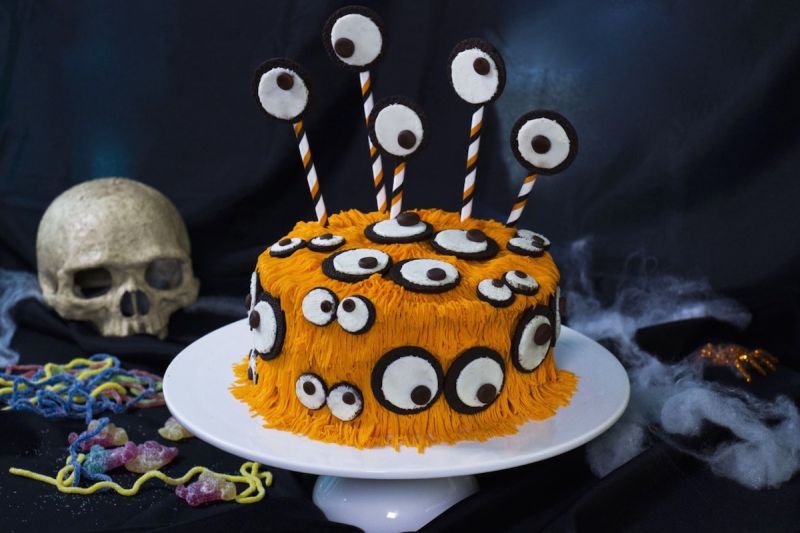 Oreo spiders Halloween cake
You don't need any special skills and tools to make this Halloween cake. It's a vanilla sour cream cake, decorated with Oreo cookie spiders and topped with fluffy Oreo whipped cream frosting. Get the full recipe at Bird on A Cake.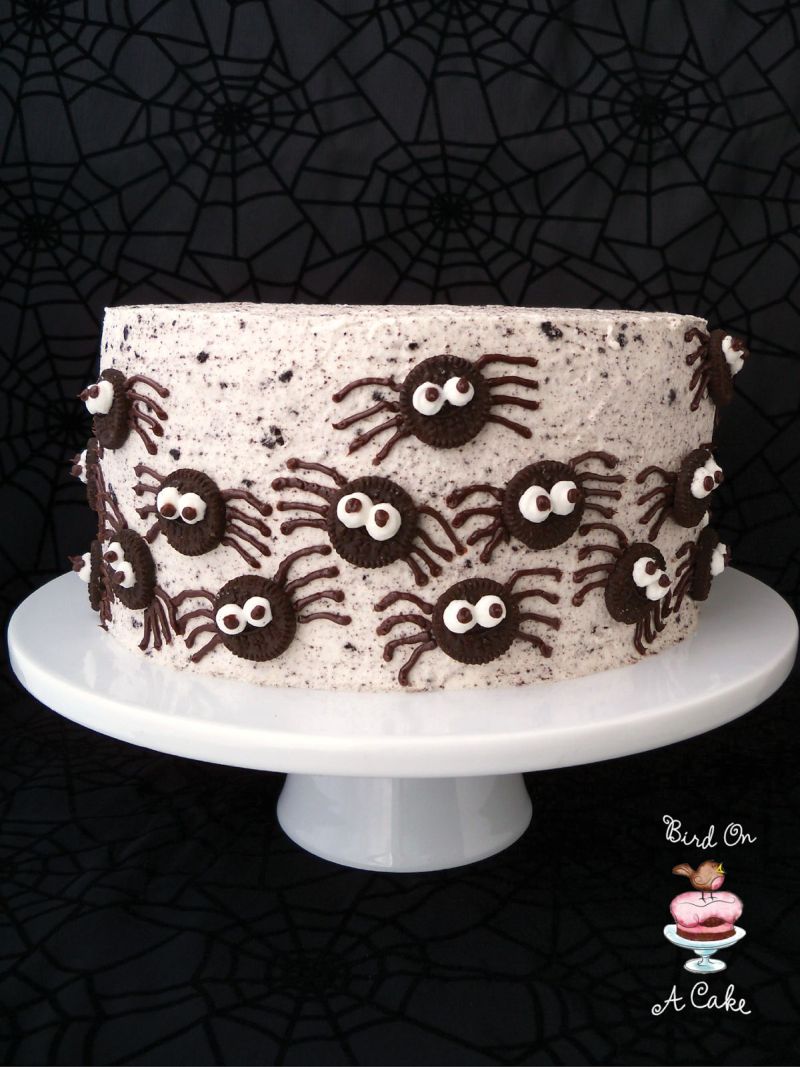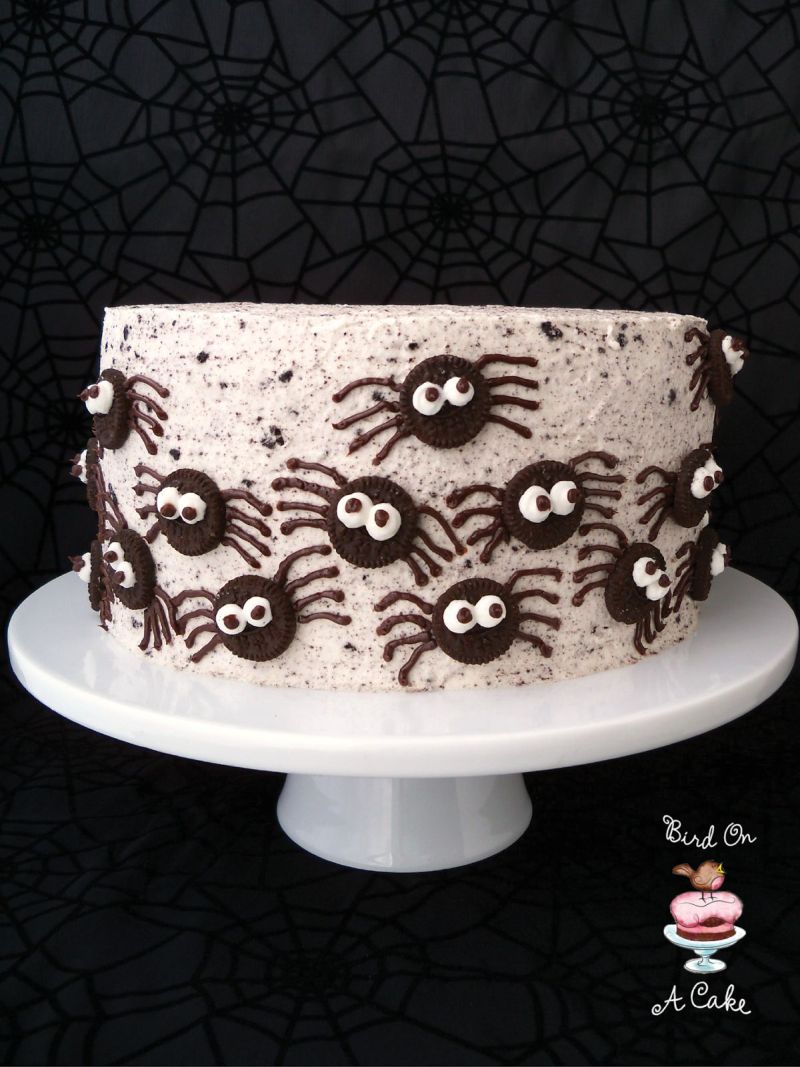 Halloween cake with Oreo spiders and webs
Kids are going to love this orange cake with Twizzler rope spider web and Oreo cookie spiders. The yellow Twizzlers add a pop of color to spiders and the cake as well. See the recipe at Cake Whiz.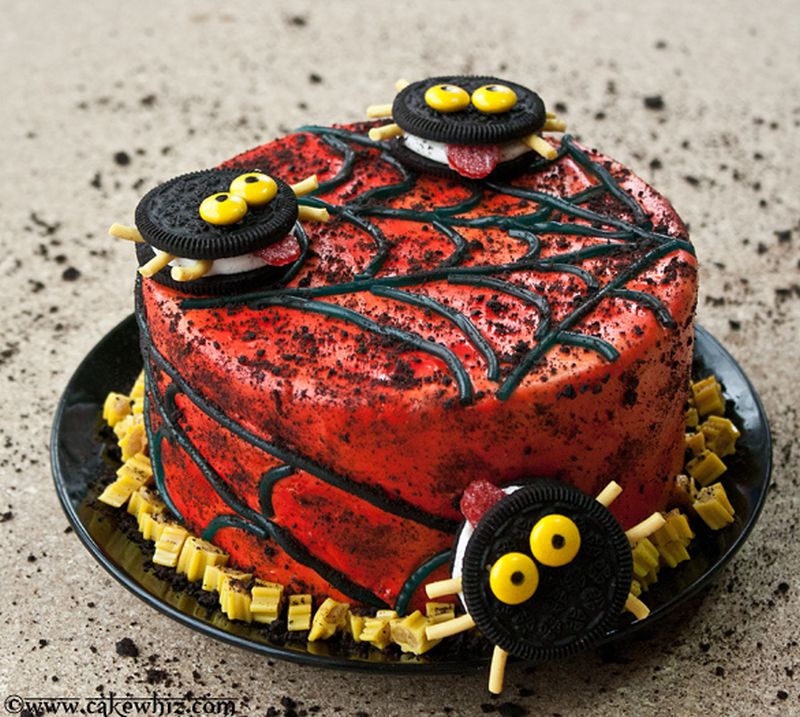 Halloween Pumpkin Oreo cake
This Halloween cake dressed up with Pumpkin Oreos, spiders and a tiny pumpkin looks like a delicious and eye-catchy Halloween dessert. Perfect to add pumpkin-themed essence to your Halloween party. See the recipe at Sweet and Savory Meals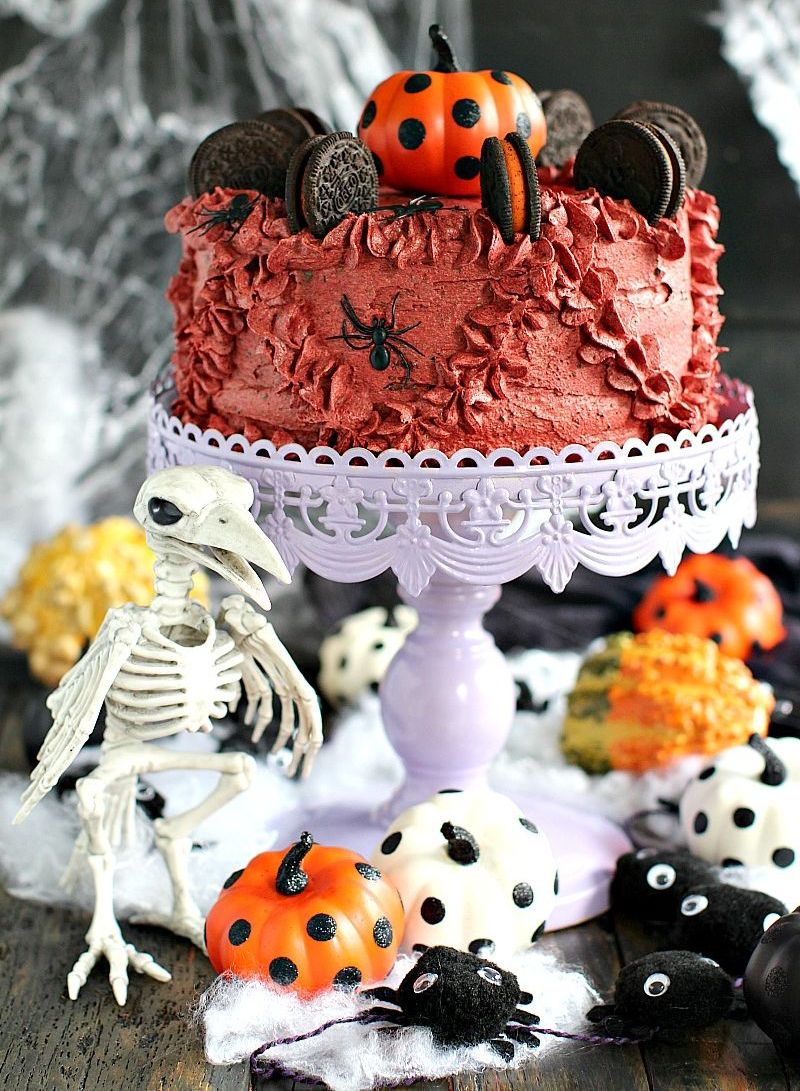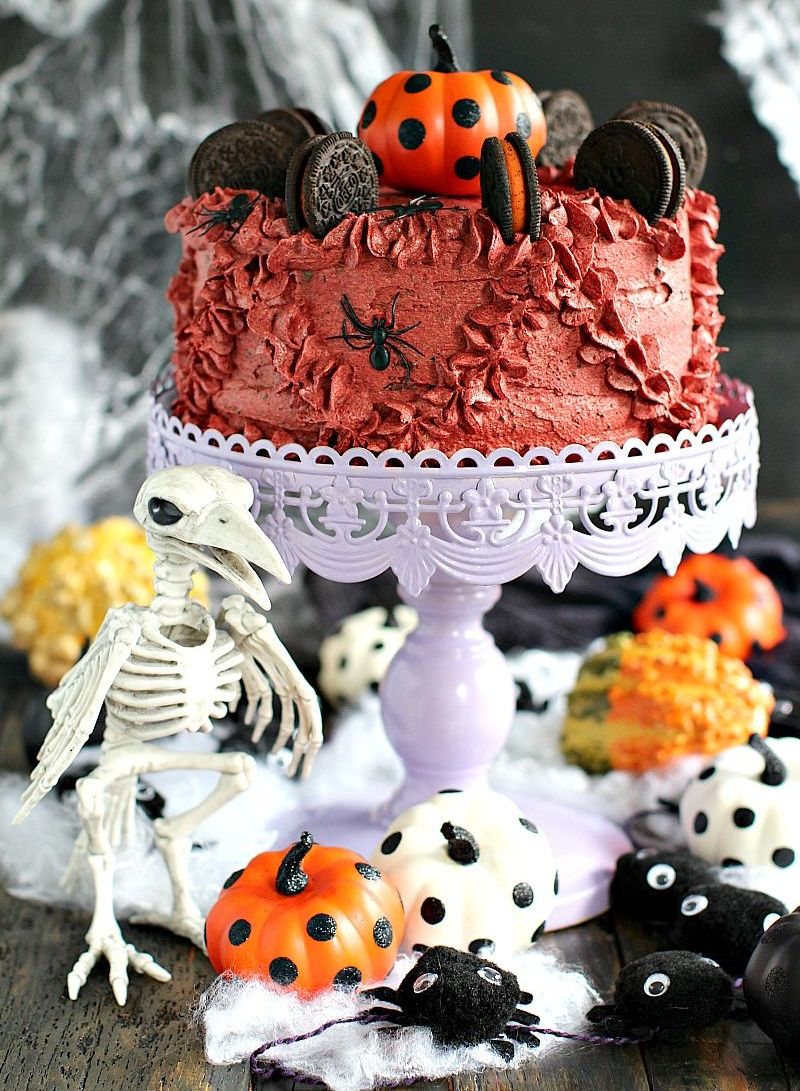 Oreo cookies and cream cake
This creamy Halloween cake with Oreo decorations will surely be satisfying for kids. The edible candy eyes on cookies look really adorable. Find the full recipe at Gilded Gingerbread.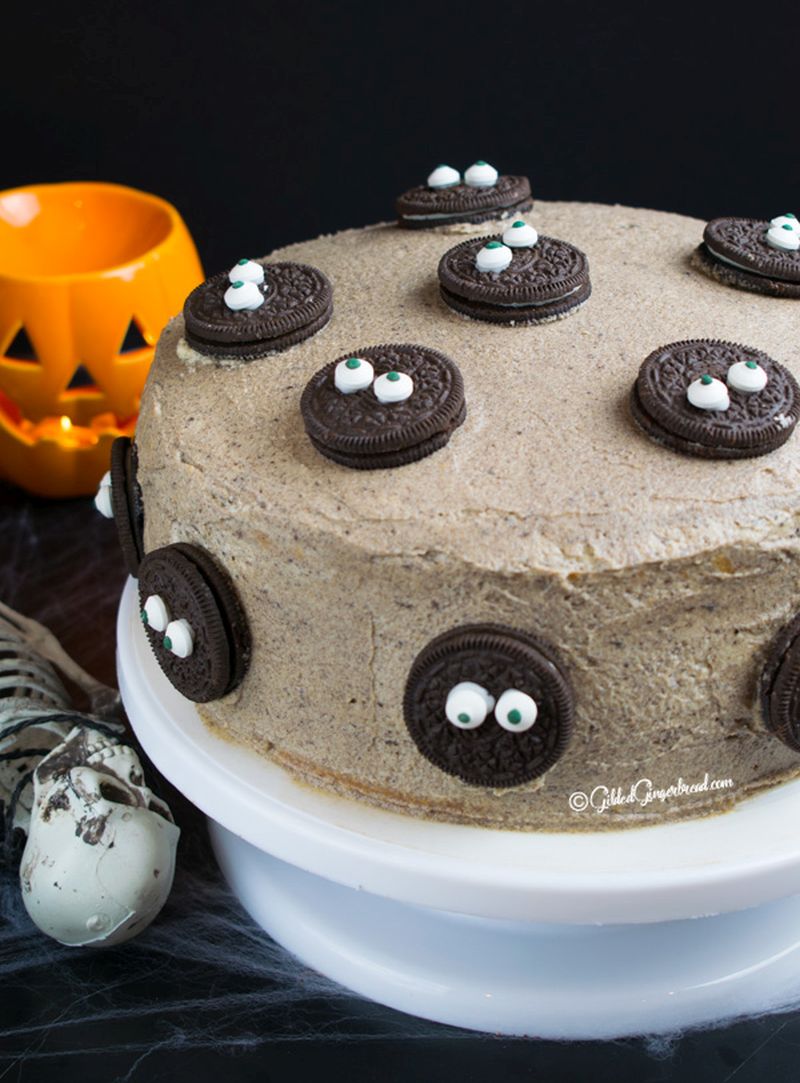 Also Read: Fang-Tastic Food Ideas for the Festival of the Dead
Oreo cooky monster
A perfect Halloween cake that will bring a smile to everyone's face. The teeth and claws made out of fondant add to the cake design. You can find the recipe at Candy Company.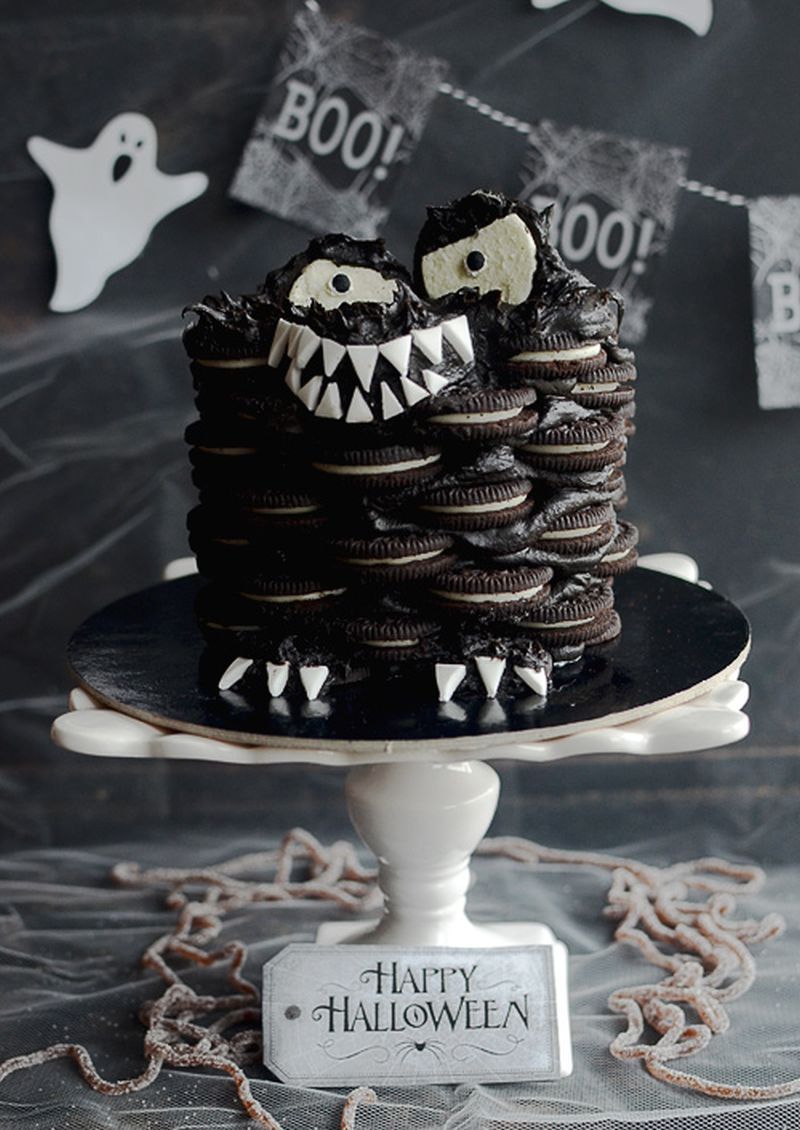 Oreo icebox cake
You can easily make this Halloween cake using Oreo Thin cookies. Start by layering the cookies using whipped cream. The cookies will absorb the moisture from the whipped cream and will soften allowing you to cut it just like a cake. It can further be decorated in the Halloween theme. Check out the recipe at Southern Bite.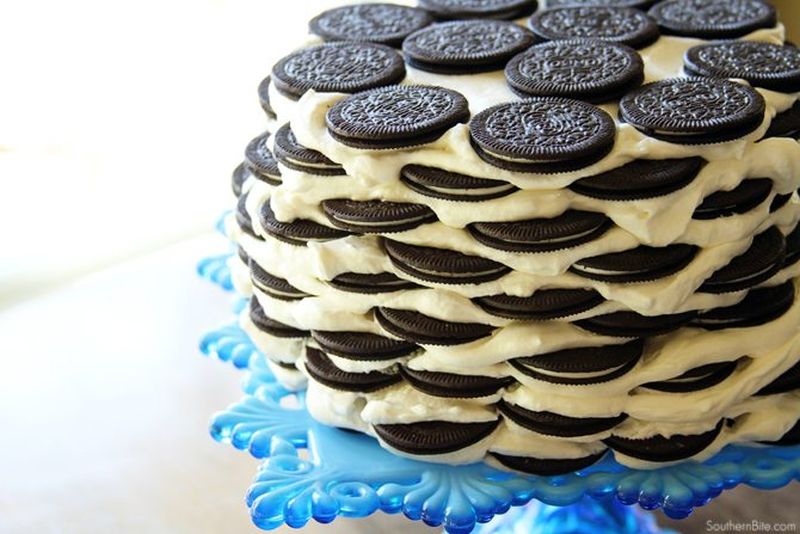 Upside down Oreo cake
This no-bake cake prepared using Oreo cookies and cream is a cool Halloween dessert. It can be prepared in no time. Layer up all ingredients in a bowl and freeze it for some time and finally remove it out of the bowl. The cake is ready. See the full tutorial at TipBuzz.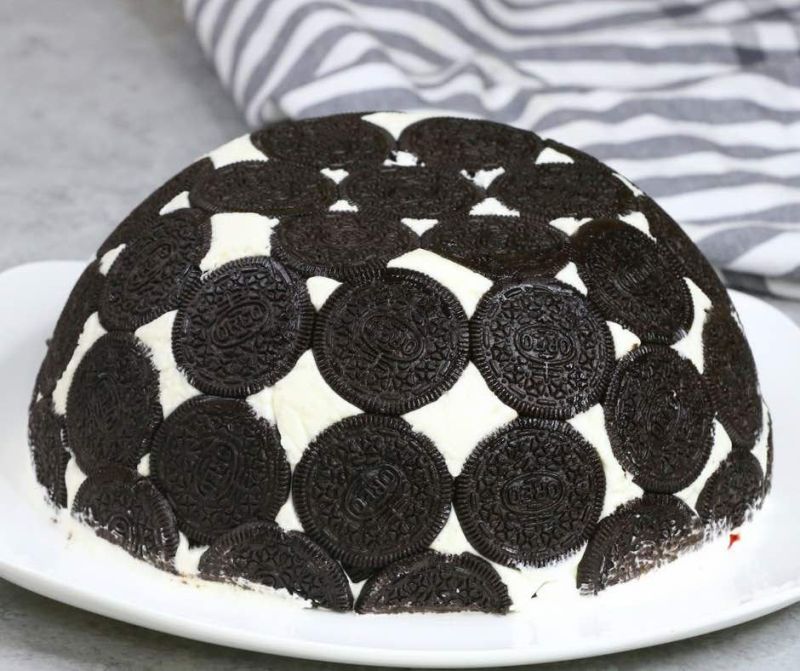 Chocolate Oreo cake
This moist chocolate cake full of Oreo icing and crushed up Oreos can be a wonderful centerpiece on a dining table. The cake is decorated with chocolate drip! Perfect Halloween dessert for Diehard Oreo fans. See tips for dripping and recipe at Chelsweets.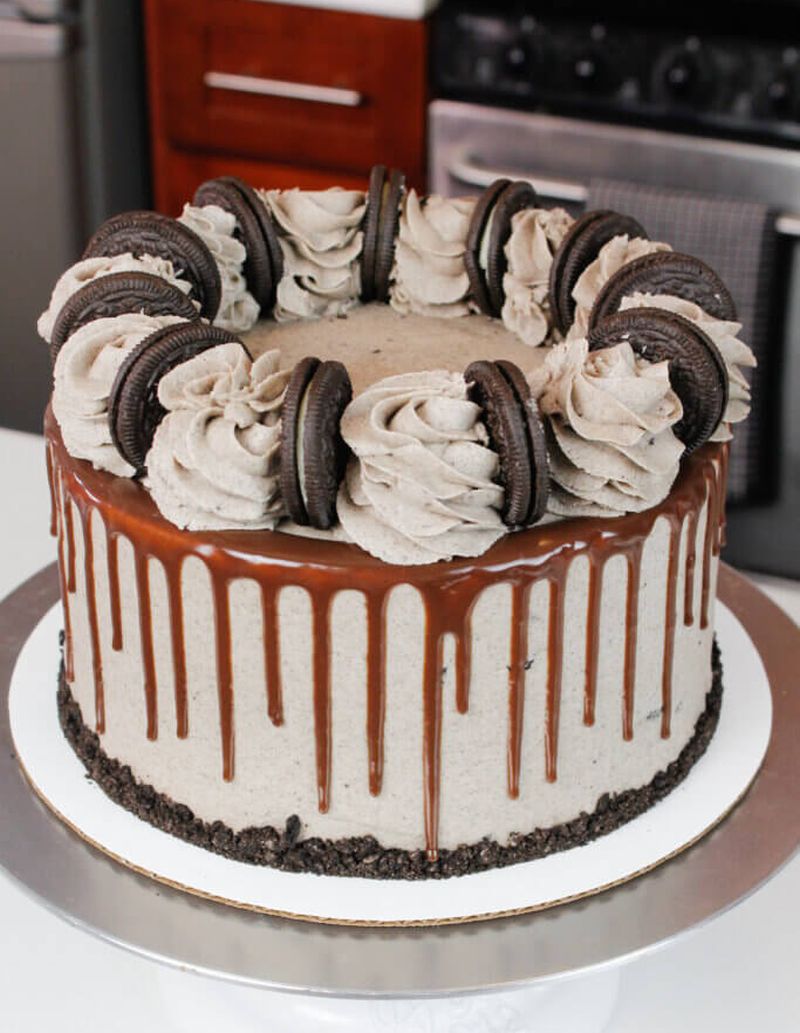 Oreo cake bars
If baking spooky treats is a hobby for you, these black and orange Halloween Oreo Cake Bars may suit your taste. It is made completely using Dollar General supplies. Get the recipe at I Dig Pinterest.