Space-saving furniture is extremely popular these days, owing to the high cost of living spaces in urban areas. It is no more a secret that modular furniture is the name of the game when it comes to maximizing the available floor space. Keeping space-efficiency in mind, Fuseproject's Yves Behar and researchers from MIT Media Lab have came up Ori Systems, a transforming robotic furniture piece to get more in less.
Deemed as transforming robotic furniture that's able to cater multiple living space requirements, its prototypes were tested in collaboration with Airbnb. After a positive response, Ori robotic furniture is now being made available for pre-order. Ori Studio Suite is their first product that seamlessly transforms into an office space, living room or bedroom.
Each unit hides within a living room, bed, storage space, workstation and more. Ori is planning to add smartphone and voice control features for more convenience. The transforming robotic wooden furniture unit is ideal for city apartments, condos and homes with a limited space.
With the push of a button, the Ori Studio Suite slides out the bed which is hidden inside the unit. There is a closet and work desk on one side, while a slide-out entertainment center is tucked on the other side.
Ori Systems focuses to fuse modern technology into furniture design, making it able to serve different purposes. It is going to be a perfect solution for small space living, especially in highly populated urban spaces. This smartphone-controlled modular furniture unit is a great example of future of the city life.
Also Read: Walk-In Closet Beds for Small Apartments (Design Ideas)
Unfortunately, Ori is currently, available only for bulk orders in New York, San Francisco, Boston, Seattle, Chicago, Vancouver, Miami, DC, and Columbus. Which literally means big organizations will only be able to get their hands on this steeply priced ($10,000 USD/unit) robotic furniture. A total of 1,200 units are going to be manufactured in the first phase of production.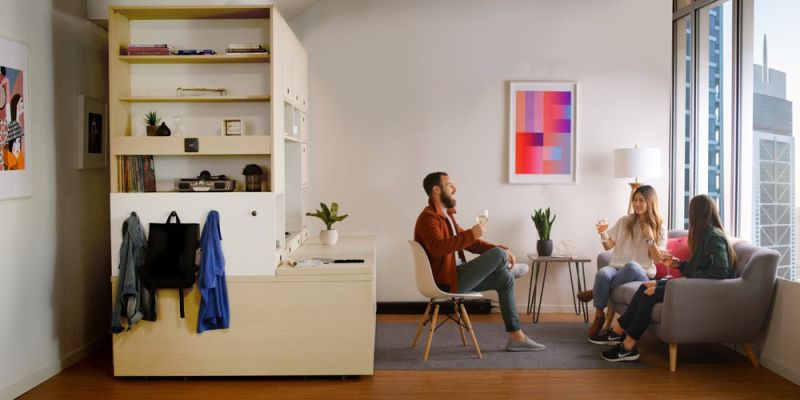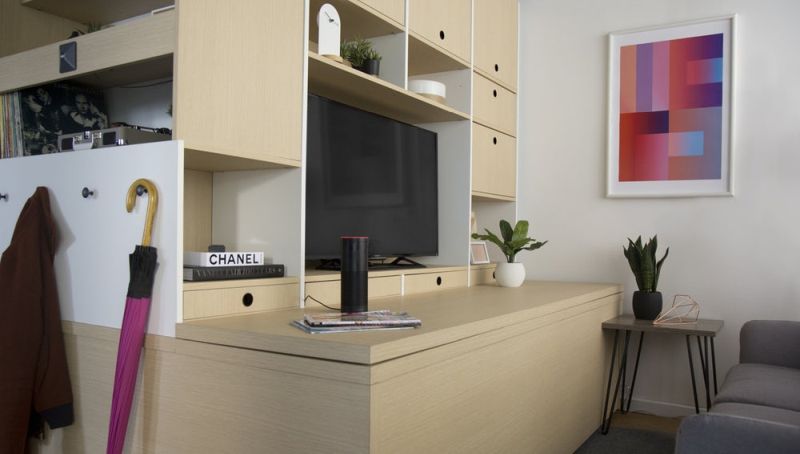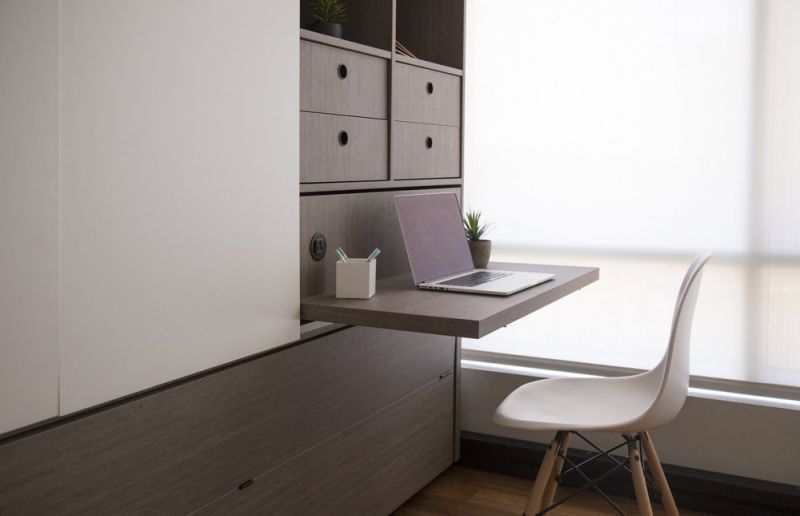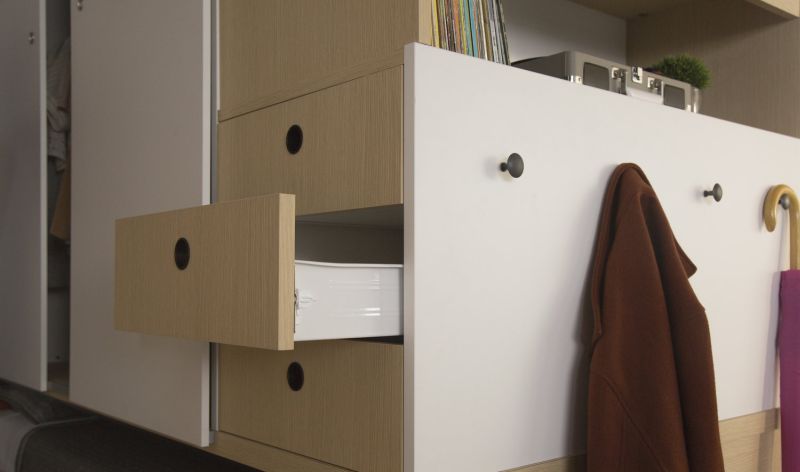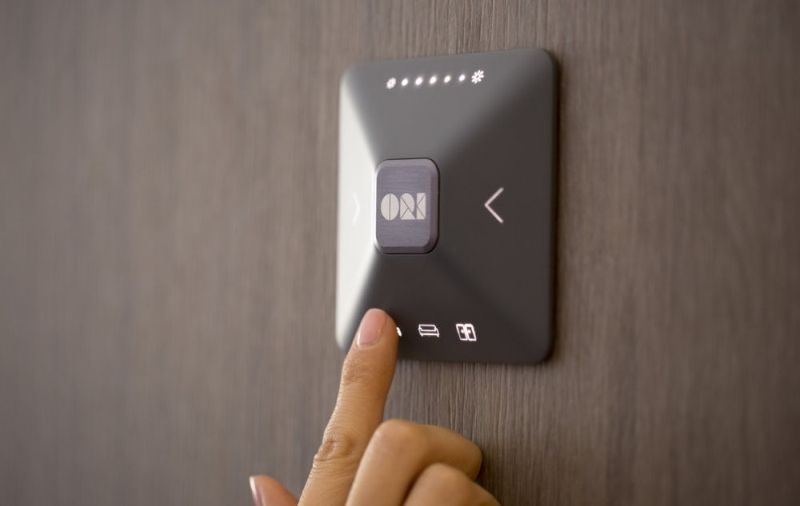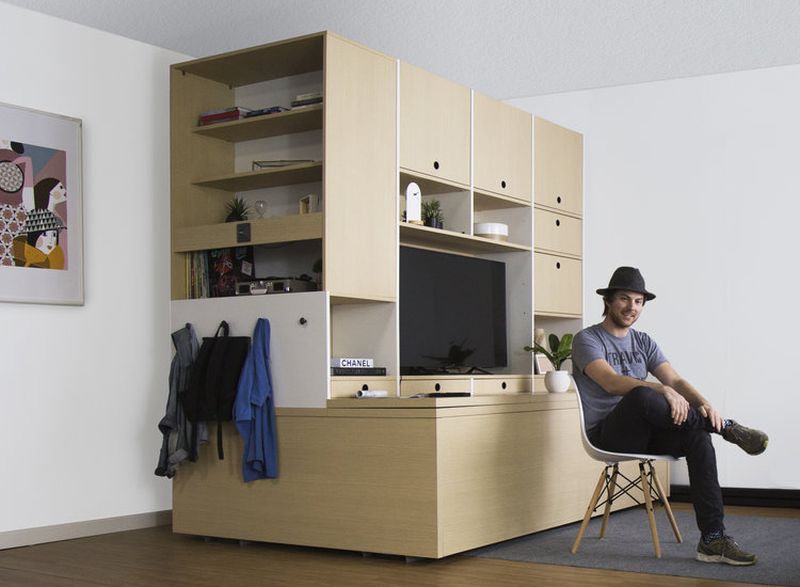 Via: FastCoDesign