Boston-based startup Ori Living's transforming robotic furniture allows people do more in less space, which certainly makes it perfect for modern apartments. Ori Studio Suite is one of their first products that hides within a living room, bedroom, office, and more. Recently as a part of their Ori Collection, they have unveiled Pocket Closet and Cloud Bed that are designed to create on-demand living space.
The Ori Pocket Closet creates an on-demand walk-in closet wherever it is placed, while Ori Cloud Bed lifts up to ceiling, revealing a cozy sofa underneath. Both of these smart furniture pieces designed to maximize living space.
Hasier Larrea, CEO and founder of Ori Living said;
As urban populations continue to grow, society must find ways of making increasingly small living and working spaces provide better experiences and at the same time be more functional, affordable, efficient and sustainable. The Ori Collection will show the world how robotics allow us to see space differently, and provide compelling solutions for adapting urban spaces to us and our daily activities. The Ori Pocket Closet, Ori Cloud Bed, and Ori Studio Suite each demonstrate that you no longer need a lot of square footage to make small spaces both functional and comfortable.
Ori Pocket Closet
With the touch of a button, this robotic furniture unit expands to reveal plenty of storage space, and shrinks when you want to free up living space. When expanded, there are sufficient enough shelves for clothes, shoes, and other accessories. It even has built-in lighting, USB ports and outlets, a drop-down desk and a TV nook (varies according to model).
One can operate the Ori Pocket Closet with onboard control panel, through companion mobile app, or voice commands to Google Home or Amazon Alexa. Transforming on-demand, it is a modern tech-infused furniture piece that provides a glimpse of future living. It is indeed a perfect furniture solution for people living in cramped apartments.
Starting at $1,950, the Ori Pocket Closet is available in three different sizes, with options for single or double moving part configurations. A limited edition of closets in white and oak is currently available for US customers, with additional colors coming in 2019.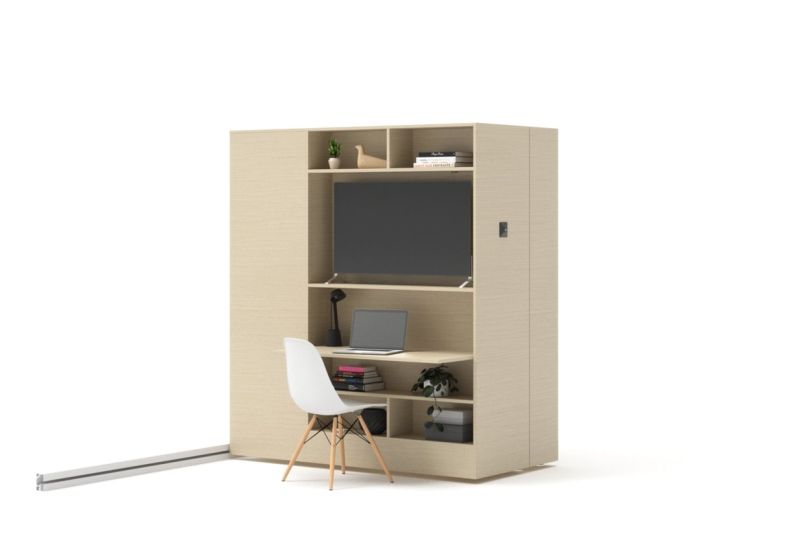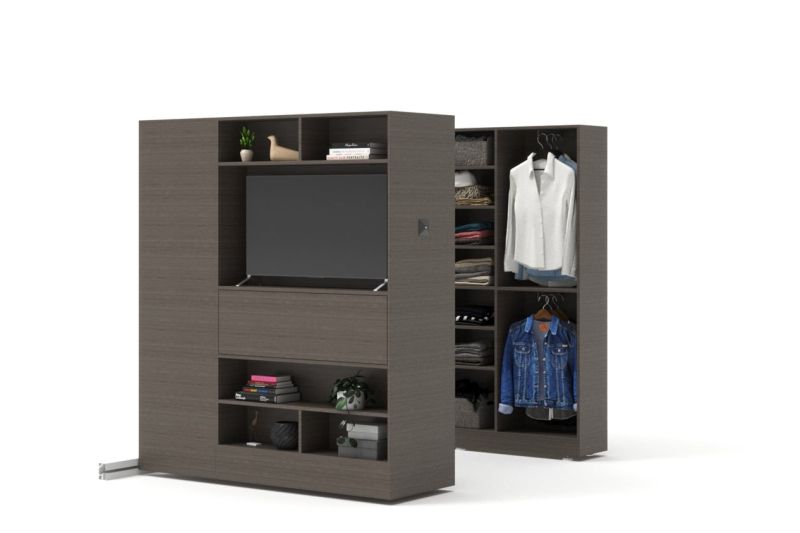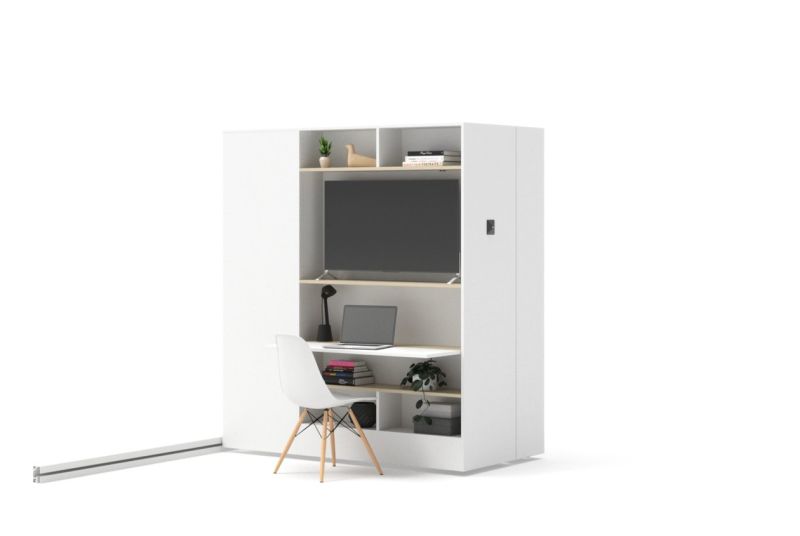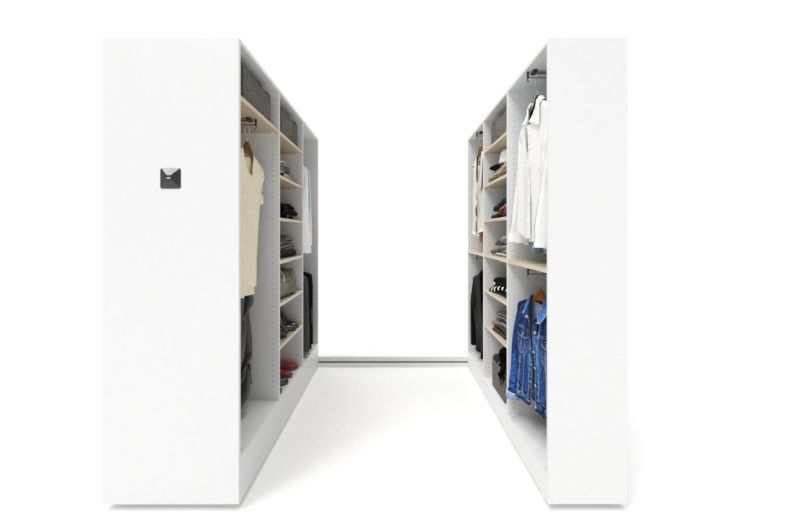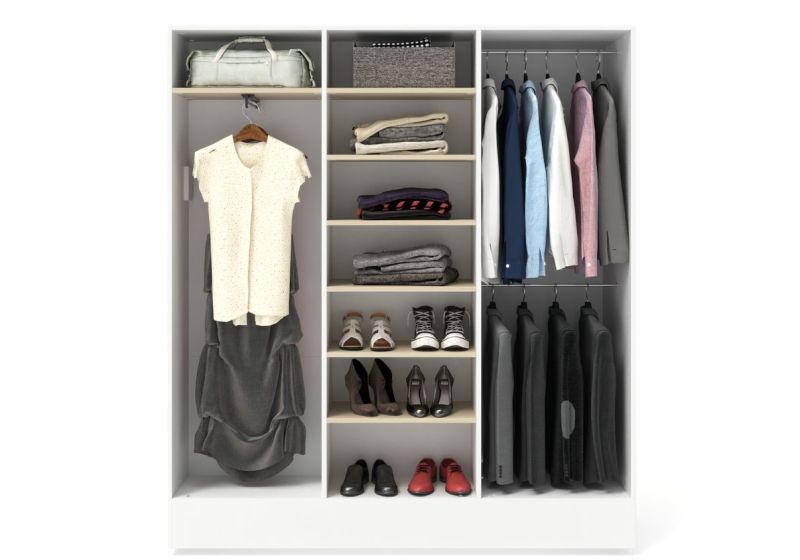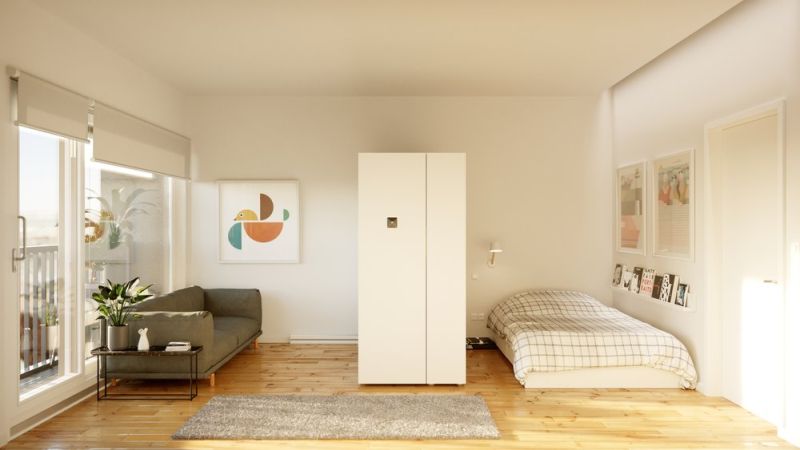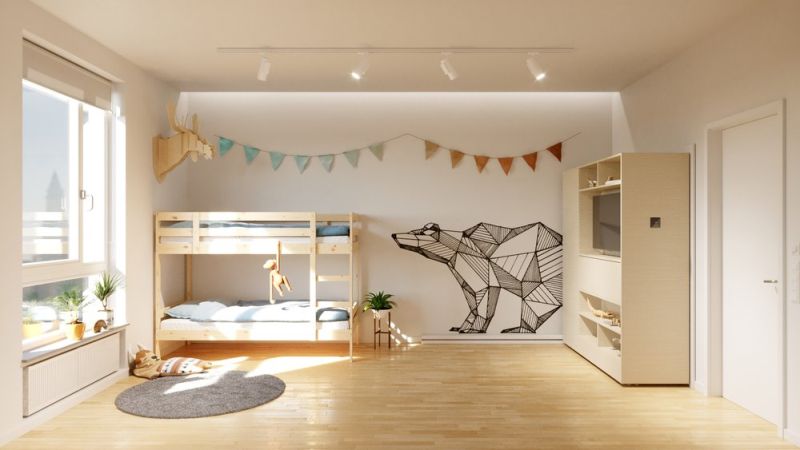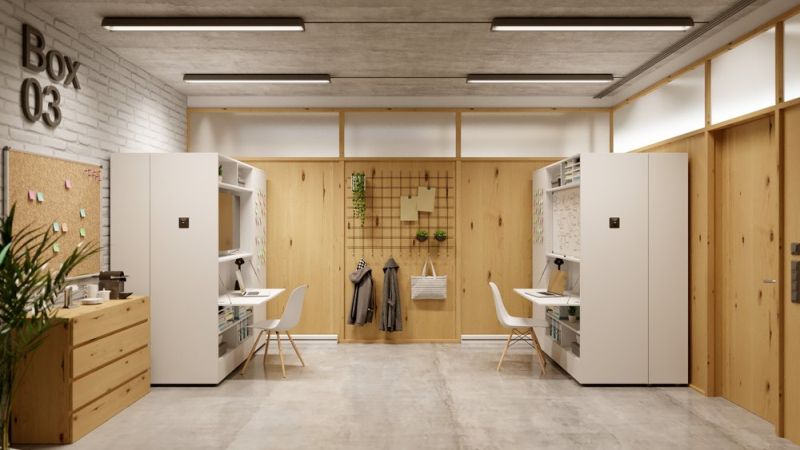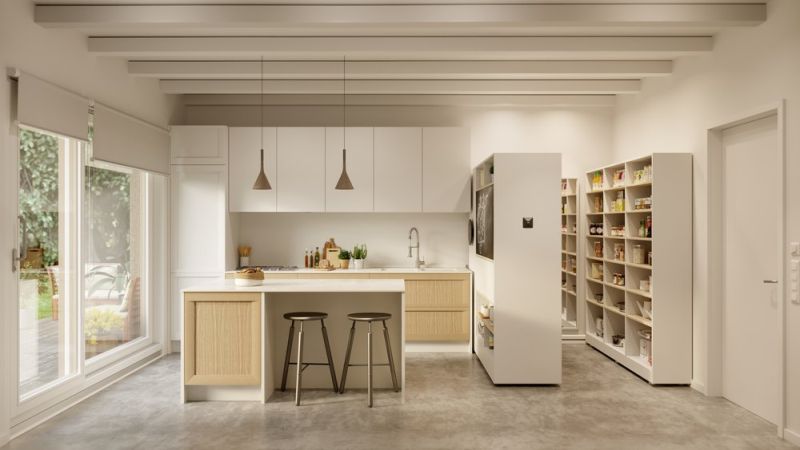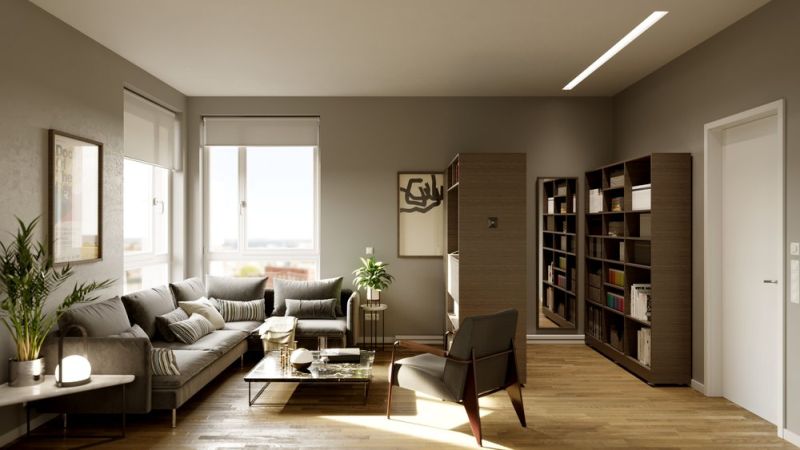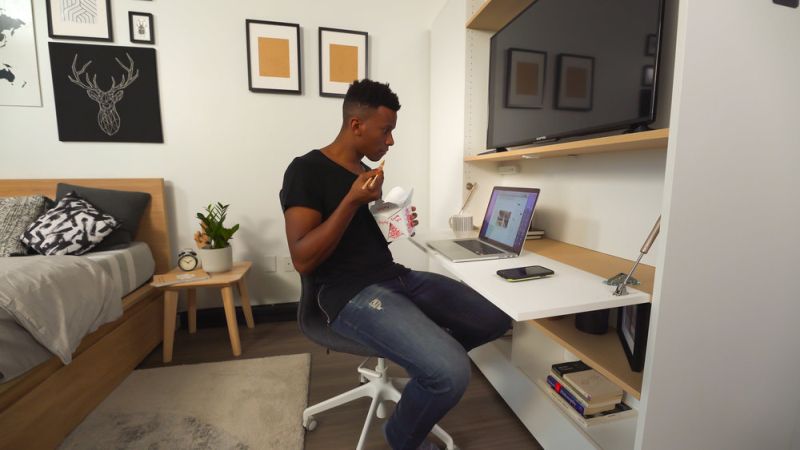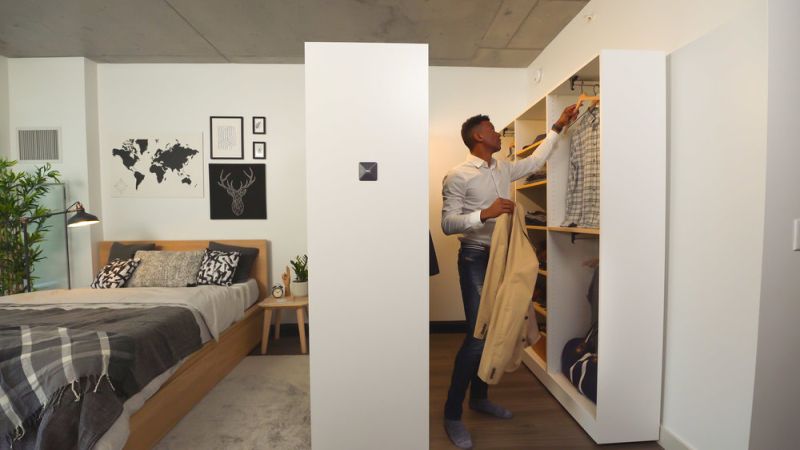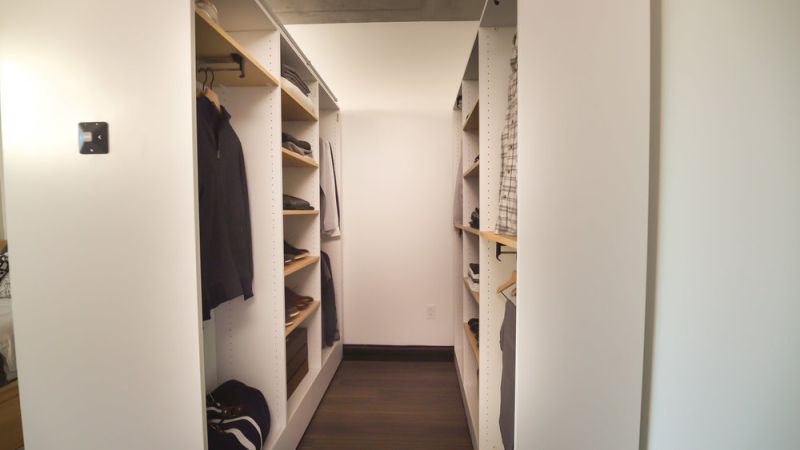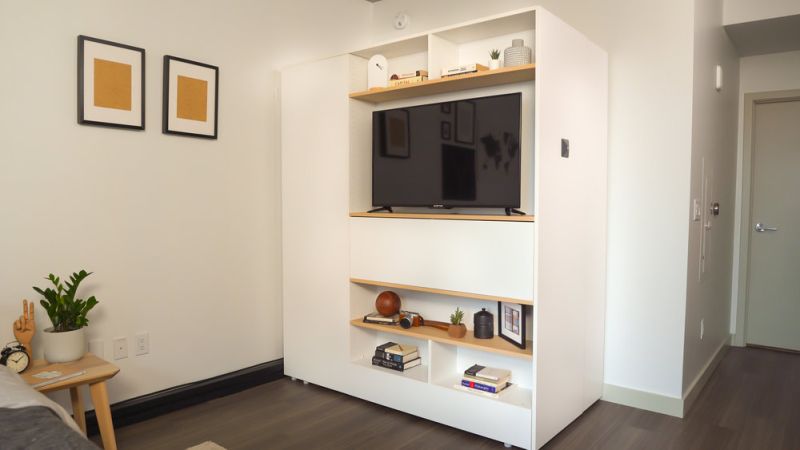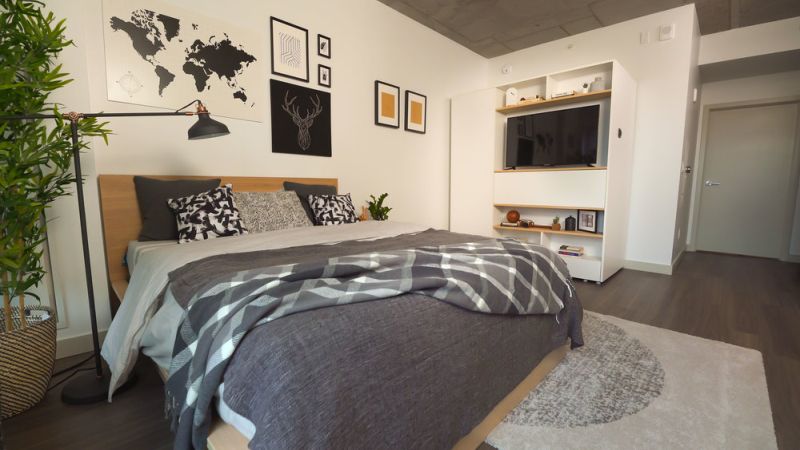 Ori Cloud Bed
The Ori Cloud Bed is basically a retractable ceiling bed, which rises into an integrated dropped ceiling when not in use, leaving underneath a cozy sofa to be used during the day.
The Ori Cloud Bed can be controlled using voice commands to Google Assistant or Amazon Alexa, via the companion mobile app, or with the onboard control panel. The most interesting thing is that doesn't look like an eyesore on the ceiling.
The Ori Cloud Bed will come in king and queen models, and will be available starting in 2019.
Check out the video below to see how it works: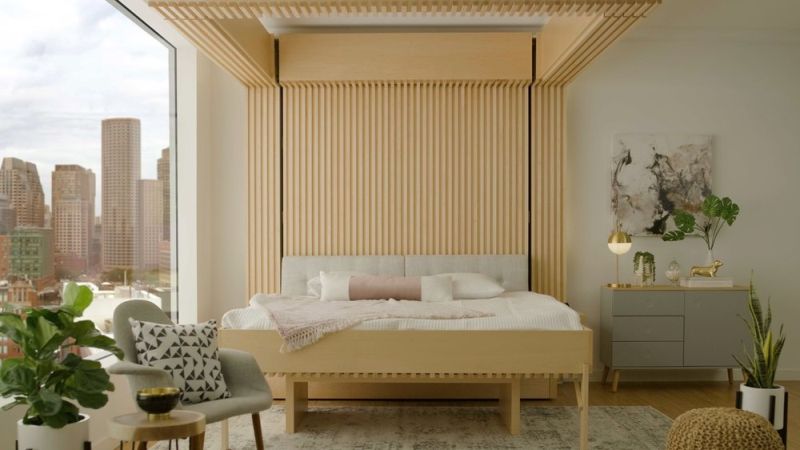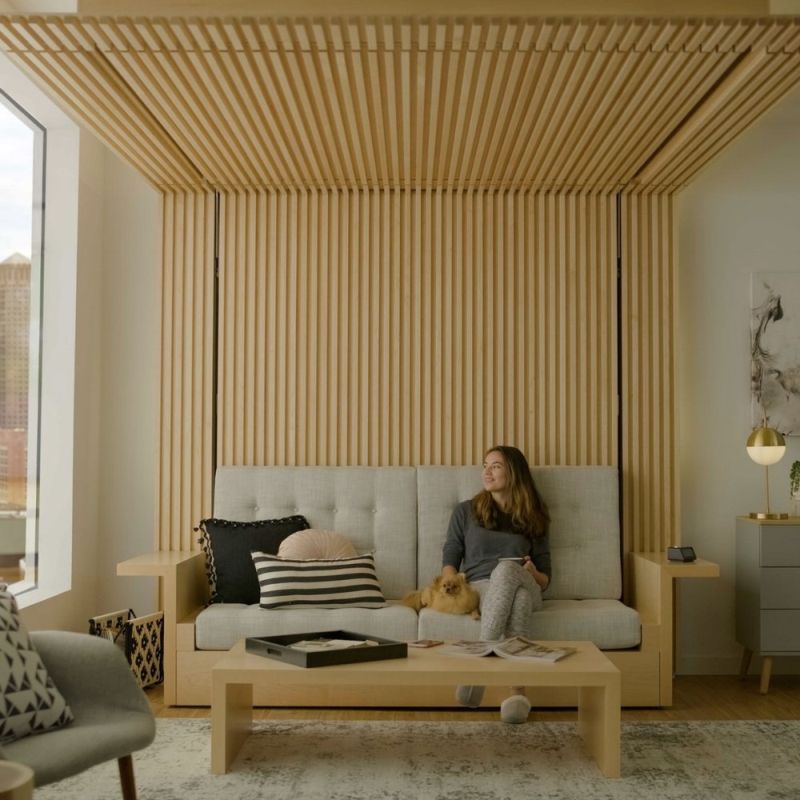 Via: OriLiving