There is nothing constant in nature and everything is ephemeral. The same is the case with the Pine Trees which are often regarded as a gateway to the new world. The leaves of the tree instead of shedding in the nature's lawn can now be put to brilliant use.
Utilizing the natural property of densely packed pine cones, two young designers from India have come up with a unique vessel. The creation is termed Outside-Inside vessel and can be put to use for multiple purposes. Open to interpretation of use, the Outside-Inside vessel is made by Yashika Munjal and Gaurav Wali. Both the designers were inspired by the wild grass and the idea of bringing nature home.
Outside-Inside apart from being a vessel also serves as a pen and an accessory holder. The product hallmark is its densely placed pine needles that form a certain grip to place your accessories enclosed by a wall of pine cones. The makers have designed the object with a solid hope to drift people away from the computer-designed product and bait them something natural. The best part of the product is it requires the least amount of processing time to be made.
Also Read: Meet Mecli's Flowery Tale: Book on Outside, Flower Vase on Inside
The vessels also bend, twist as per their natural ability and take their own course, rather than being rigid. The object acts as a natural vase and keeps your daily items, from scissors to a pen safe. Moving away from the clinical nature of modern product design, its shape allows the user to devise unique ways of using the object, arousing a sense of curiosity
The smell of pine forests, the sound of leaves rustling in a light breeze, the feeling of running your hand across a cornfield are delivered to your home through this unique creation.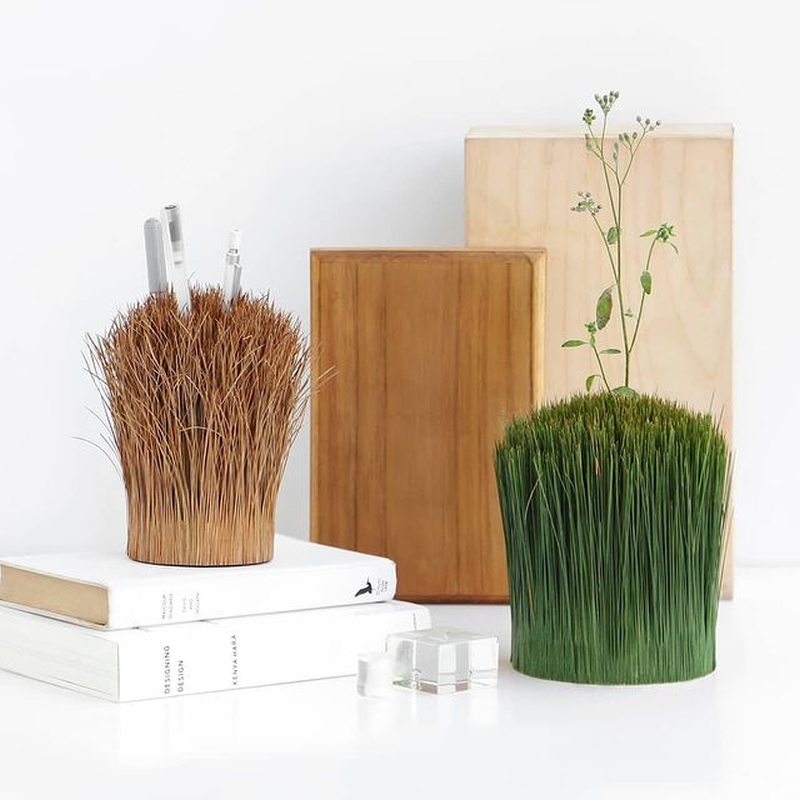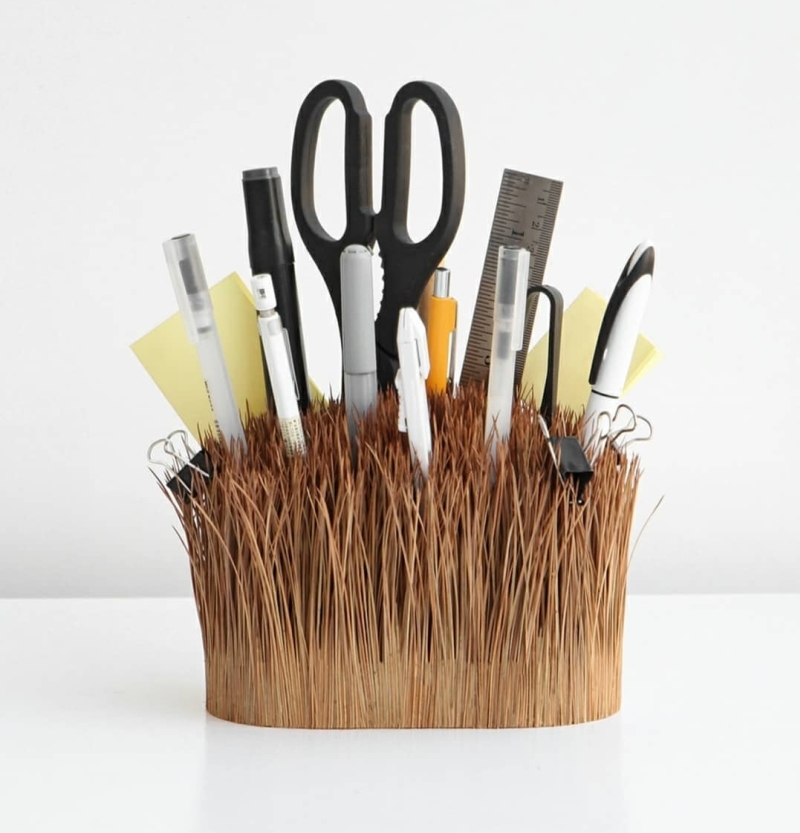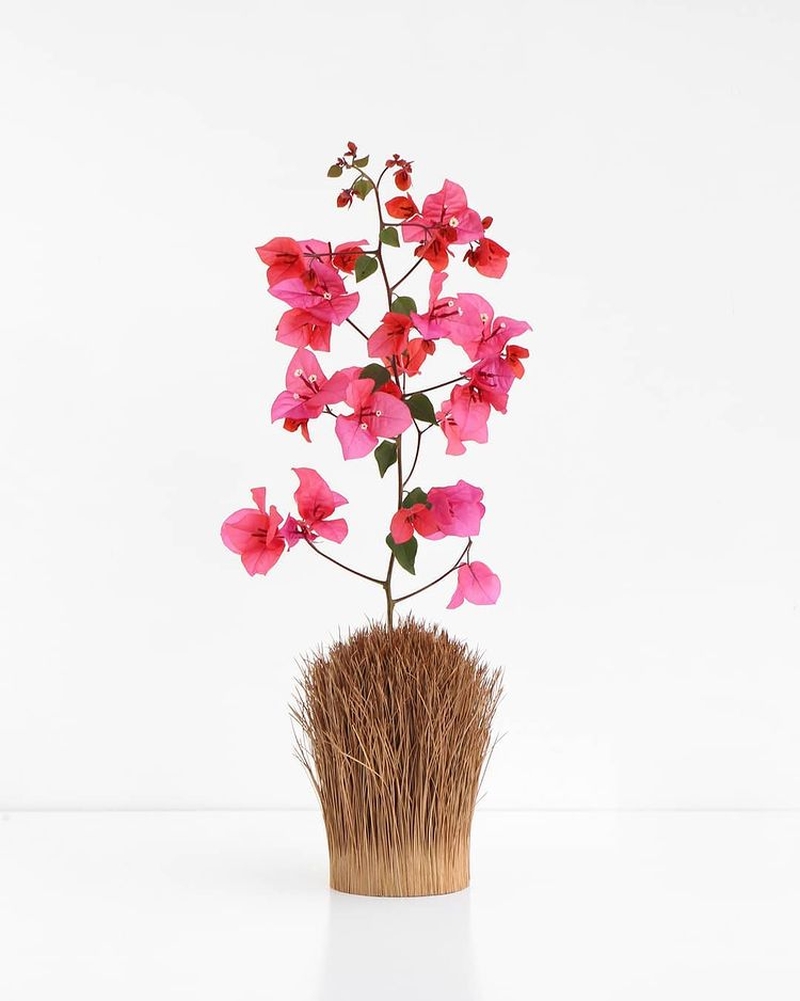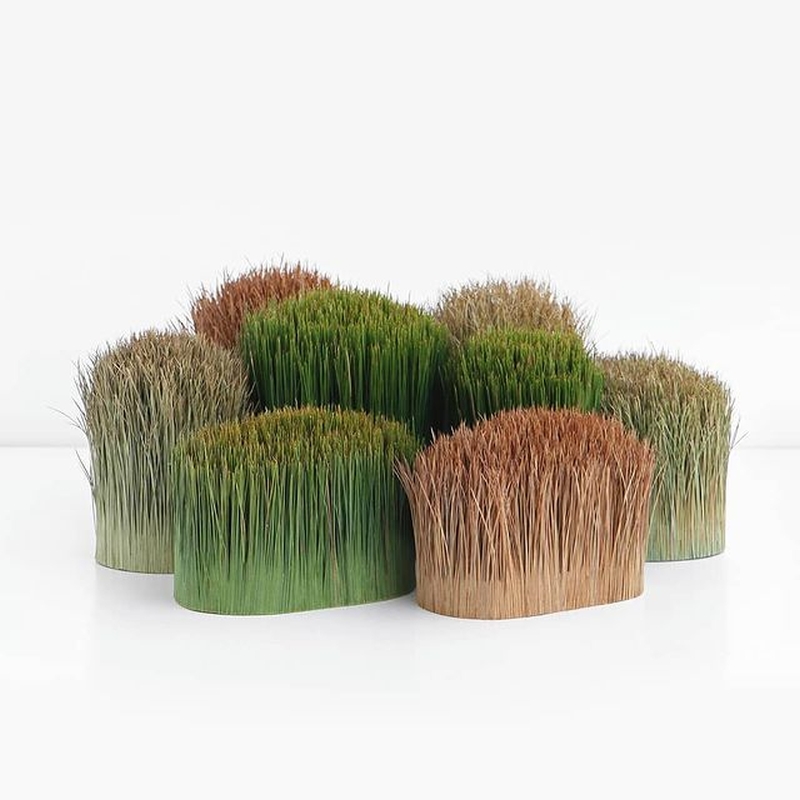 Via: The Tree Mag