Architectural firm Zebra3 in partnership with Bruit du Frigo (collective of artists, architects, photographers and urbanists) has created six peri-urban shelters (Refuges Périurbains in French) in Bordeaux region to offer escape from busy life. One that struck us the most is 'The Watchers' (Les Guetteurs in French, as named by the makers) cabin home which is in the shape of three owls which are reminiscent of the ground-dwelling owls found in the region.
The three-level wooden cabin spanning across a total area of 160-square-feet is big enough for nine people to stay in, and connected by ladders. To go with the bird-like theme, the cabins have exterior clad with curved wood stripes to emulate the feathers of an owl. Adding to the charm of this cabin refuge, it is built on a pier with deck with majestic views of the wetland.
Created for camping, summer hikes and casual travelers who visit Bordeaux, the cabin home is perfect for people wanting peace of mind. The main motive of all the cabins is to promote hiking and open-air activities, and that's the reason why these shelters are available for free.
The Watchers cabin refuge has a very unique design and interiors are also clad in simplistic theme. There are clean wooden interiors with circular beds on each level for guests to rest with nothing in their mind. For that very reason, it detaches you from all the stress accumulated over time.
You can pre-reserve the owl-shaped cabin home by heading straight over to the project website.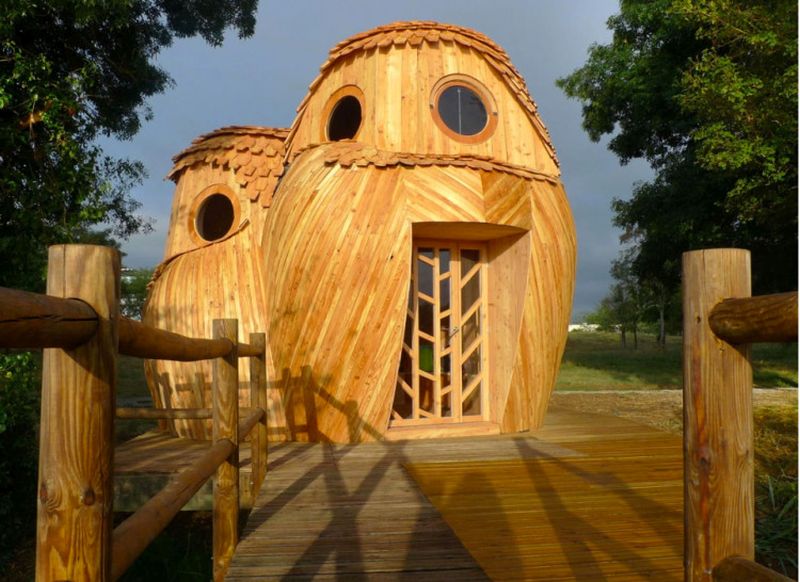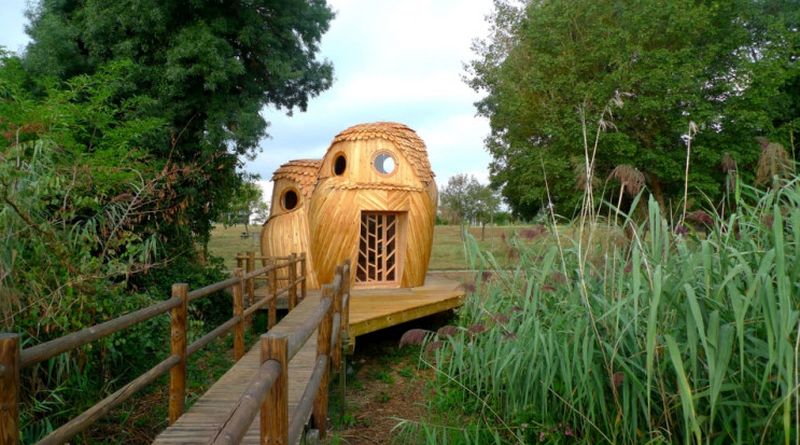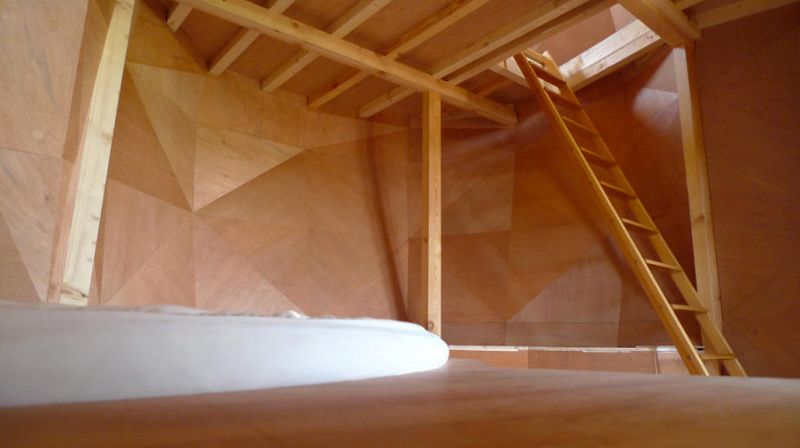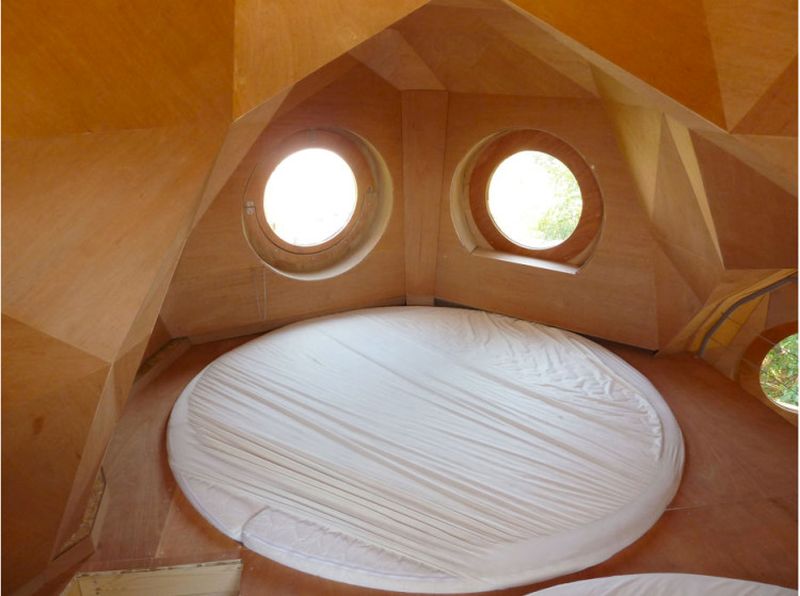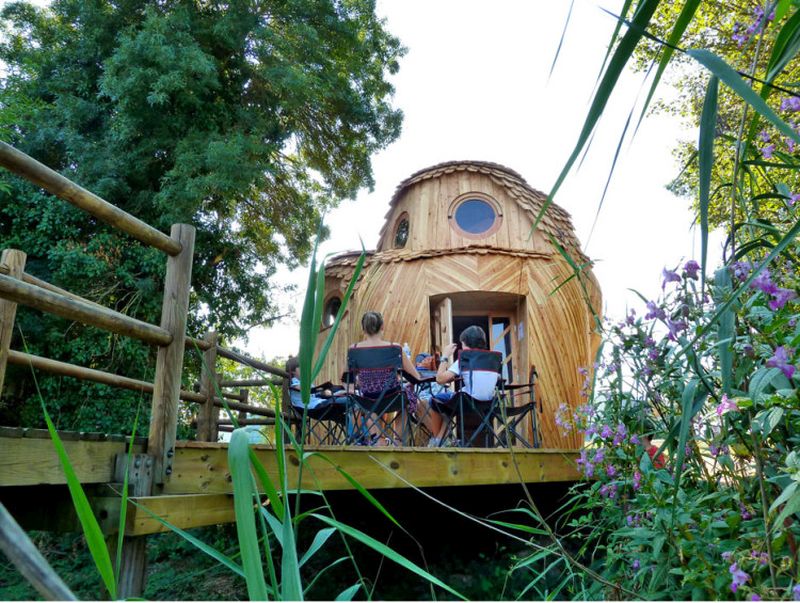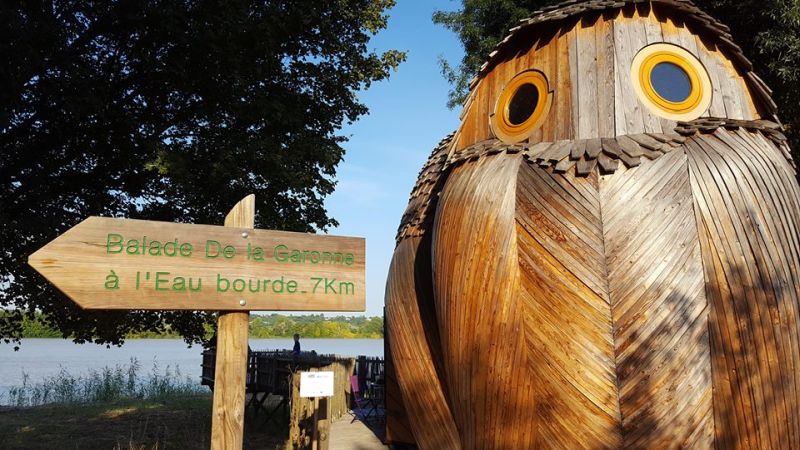 Via: TinyHouseBlog