Built by a brother and sister duo, Ellie and Dan Madsen of Paradise Tiny Homes, this tiny house on wheels truly lives up to its name. Measuring only 260-square-foot, it provides an ultimate haven for people who believe in living small. However, this tiny blue house does feature many luxuries inside and out to impress the inhabitants.
Boasting an A-frame ceiling and curved roof, the interior has an airy feel that goes beyond the space. The house comes complete with a ceiling fan, stained beams, and octagonal window at its peak. Furthermore, the windows of this small house bring in a lot of natural daylight while embracing the tropical vibe of the entire abode.
Just like the exterior, the interior of the house also features white and blue accents. The kitchen area complete with a fridge underneath a staircase that leads one to the bedroom loft. A similar theme continues to the bathroom with a skylight roof just above the shower to let users enjoy an outdoor feel. The shower's layout is just at the end of the trailer to ensure that rest of the areas within the tiny house are spacious.
There is also a space-efficient corner shelf to hold a vessel sink. Plus, the entire corner is lit beautifully with natural light. The kitchen boasts stainless steel worktop with husky tool drawers and black cabinets. However, the focal point of the entire space is the curved mango wood windowsill ledge and the huge glass window.
Also Read: Tiny House La Mésange Verte Looks Like Micro French House on Wheels
Paradise Tiny Homes has brought together the two talented Madsen siblings who returned to Hawaii after living in different states for a decade. They came back together after their mother passed away. After reuniting, they felt the importance of family and figured out how their different personalities could be combined to create a remarkable tiny house in Hawaii.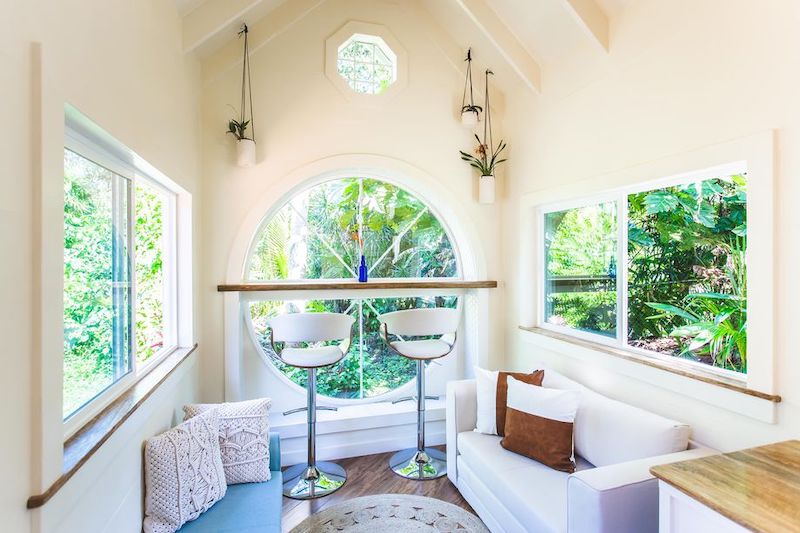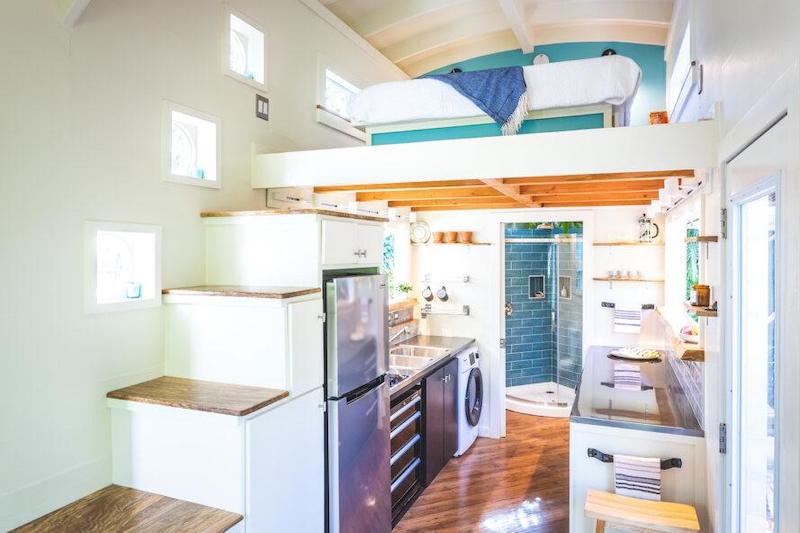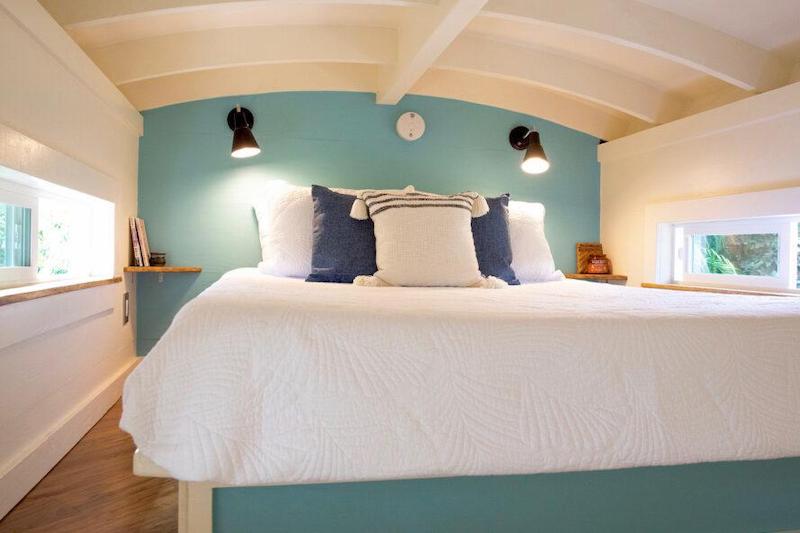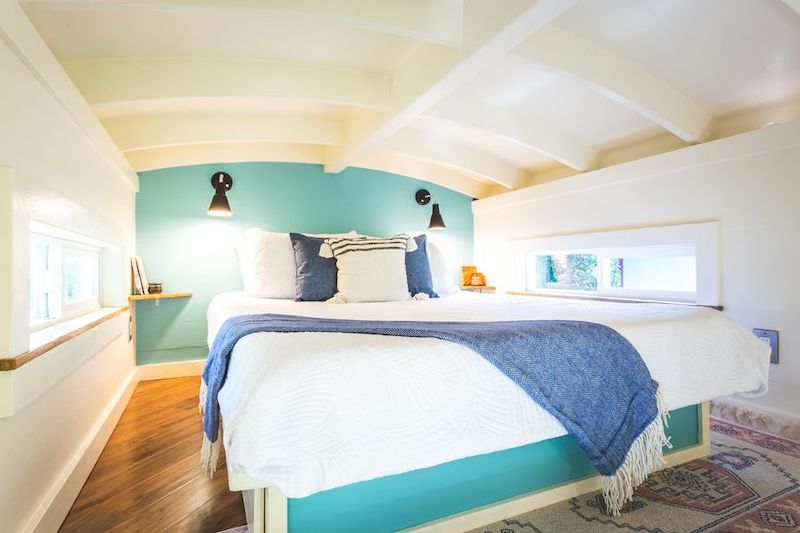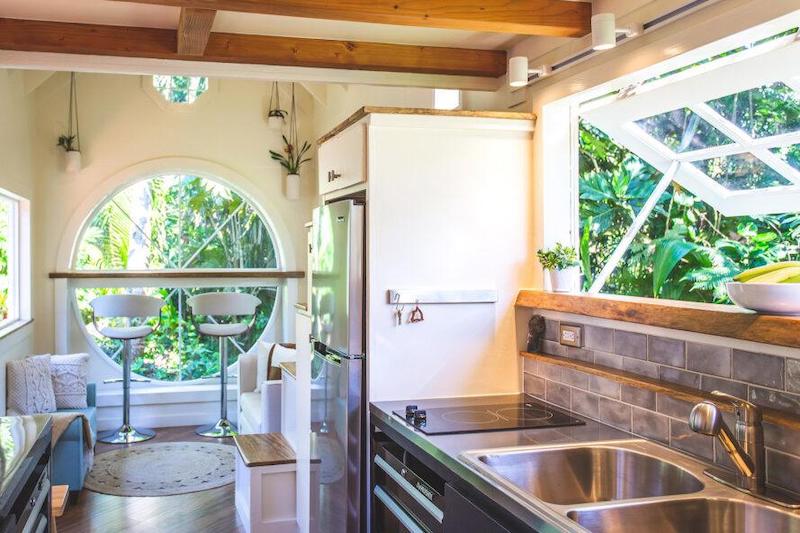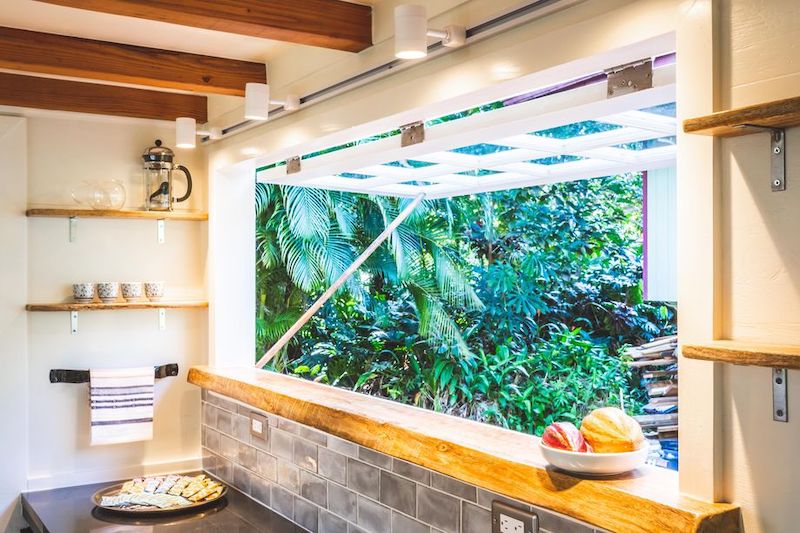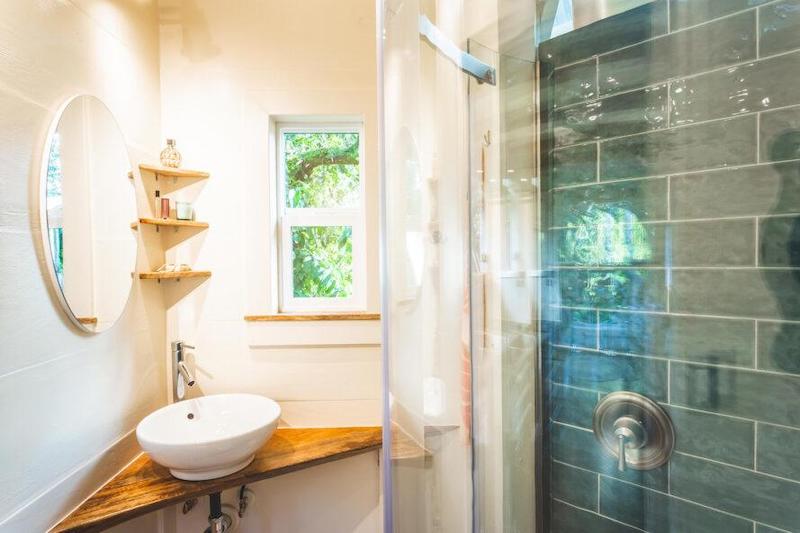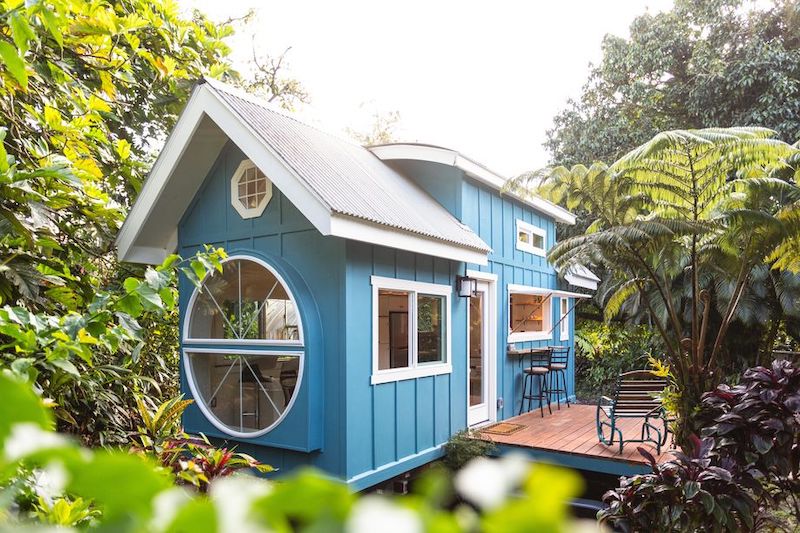 Via: Curbed