The French designer Patrick Jouin displayed a prototype of his latest TAMU chair, during Milan Design Week this year. Made using 3D-printing technology, the chair is foldable and is crafted using the minimum amount of material as possible for sustainable design. The chair features a unique geometric design achieved with generative design processes which lend it a unique appearance.
Patrick Jouin explained;
As a product designer today I find that the borders between form, function, and matter have be-come fluid as the design process itself becomes more organic. Previously designers were inspired by 'organic' as a style, but what is completely new is that designers are now inspired by the organic process itself, and how to emulate it. We are no longer thinking about design in terms of style, but we are thinking about it with an efficiency mindset.
Ideally, Jouin has used Dassault Systèmes' 3DEXPERIENCE platform to create the foldable TAMU chair. They aim to make intelligent use of material and generative design to create shapes that never have been thought of before.
Also Read: TON Presented Chips Bentwood Lounge Chair at Salone 2019
Nature and precision in the organic creation process was an inspiration for Jouin. Each element of the chair is connected to the other, creating a coherent and functional design. Apparently, he presented the foldable TAMU chair in the Design for Life Playground area.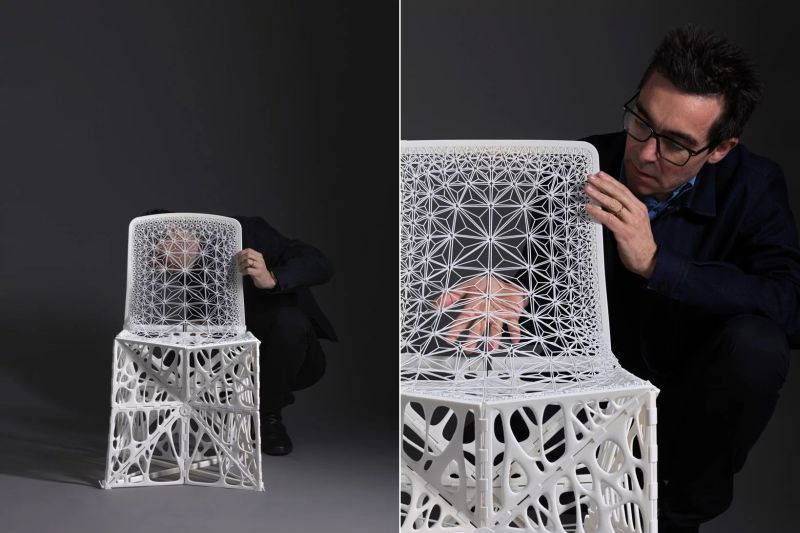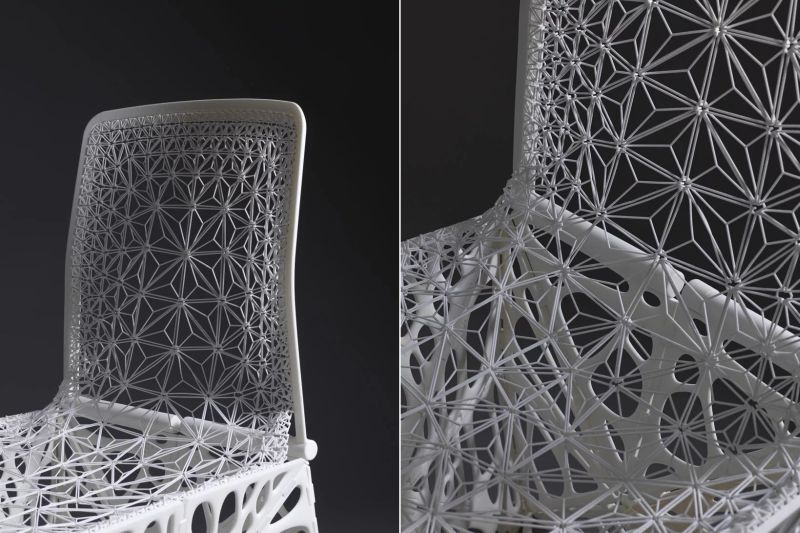 Via: designboom