Oklahoma resident Paul Philips' love for fishing made him go that extra mile. When stopped from fishing at the Lake Oologah, he built himself a dream home around a pond, he dug up himself, with a secret fishing hole in the living room.
Annoyed by the interruption in his fishing routine, he built a wooden cabin on a pond that gives him full freedom to continue his habit from the comfort of his house.
With the help of a rented bulldozer, he dug out a pond around his 1,850 square-foot house, which was later filled with water. A trap door included in the living room opens into the pond, allowing him to fish anytime he wants.
Also Read: This Cave House in Arkansas can be Rented for $1,600 Per Night
The house has a wrap-around deck, open plan kitchen and living room with fireplace, three bedrooms, and three bathrooms.
The interiors boast wooden details and are equipped with cozy furniture. Paul built the house in 2015 to fulfill his desire for fishing from the comfort of his couch.
This house with a fishing hole in Skiatook, Oklahoma is up for sale. If you want to fish in your private pond right from the living room, you can purchase it for $229,000 at Zillow.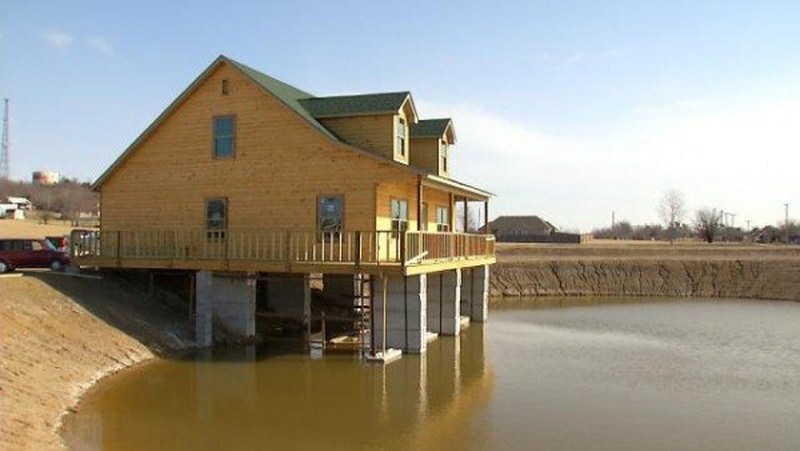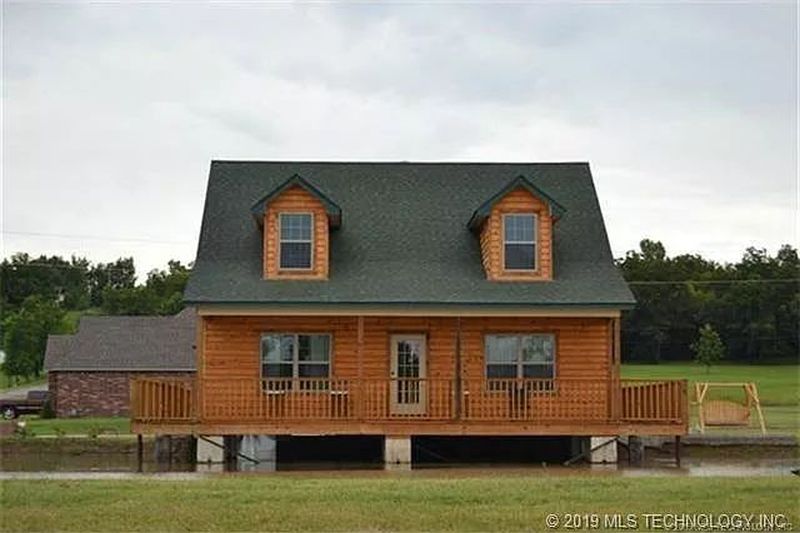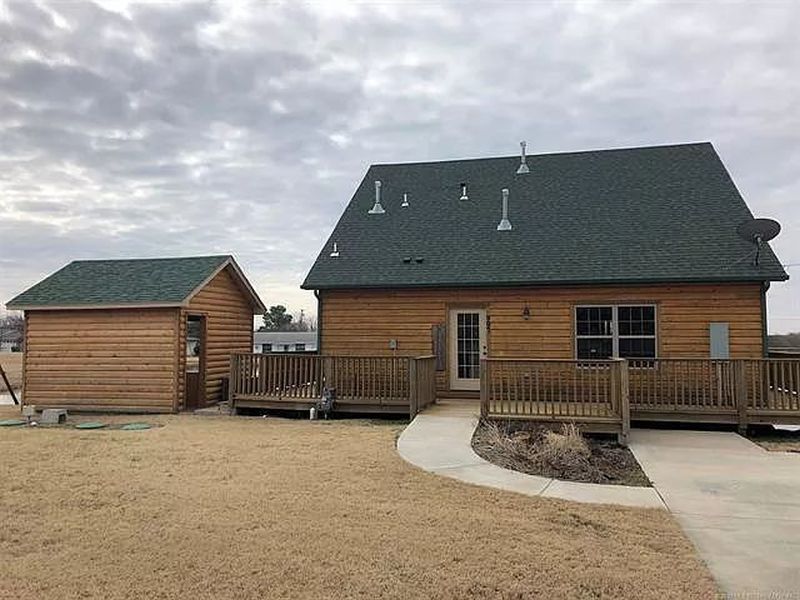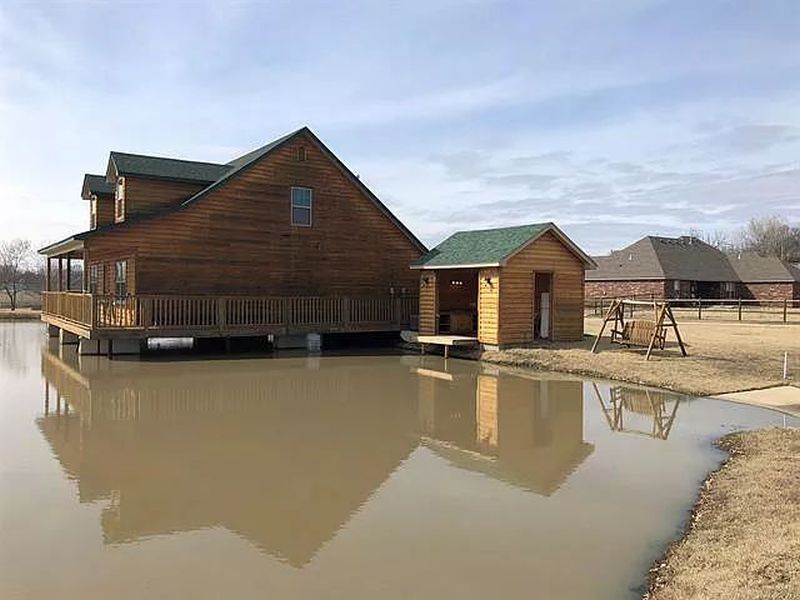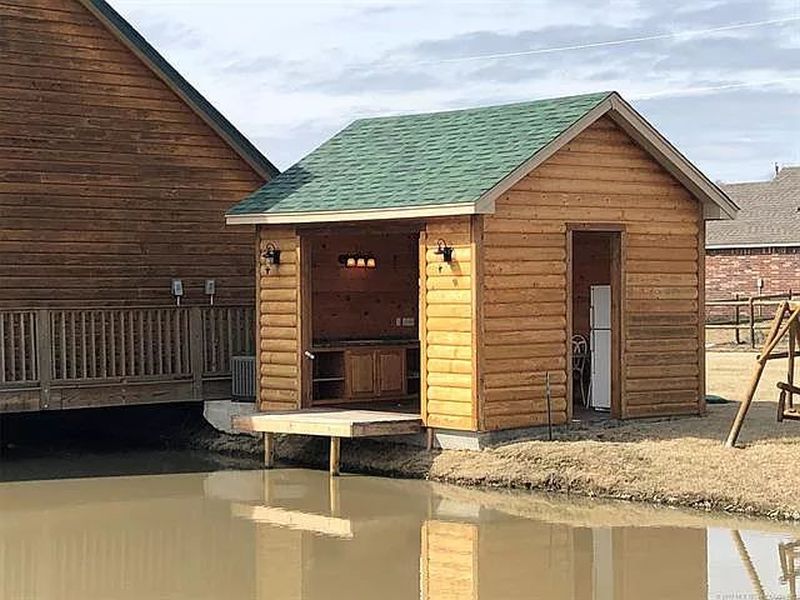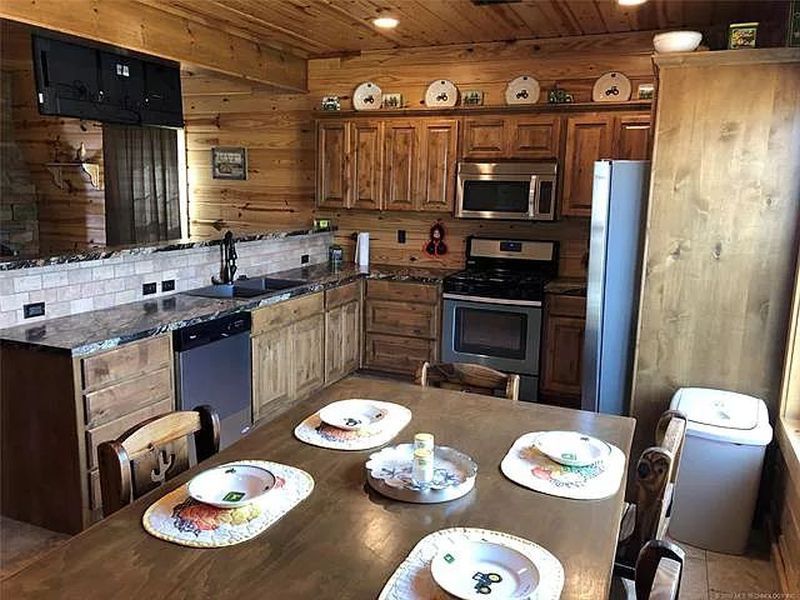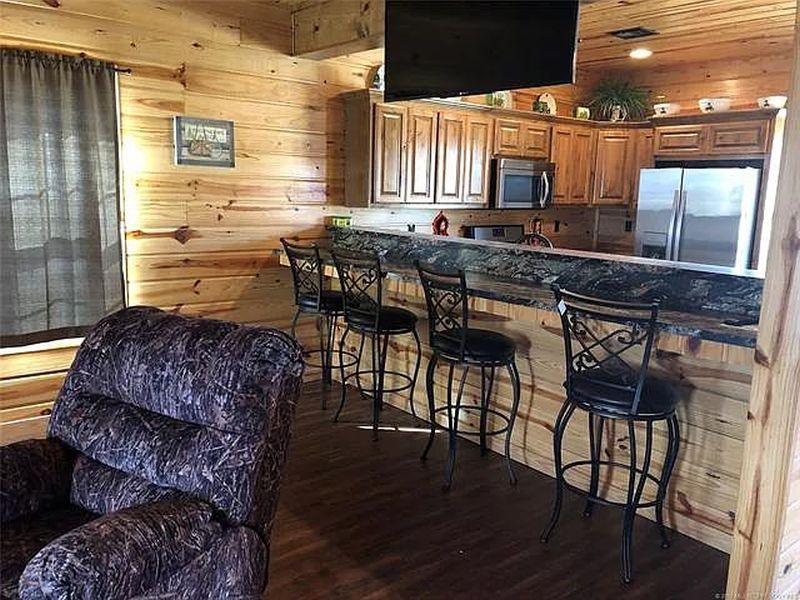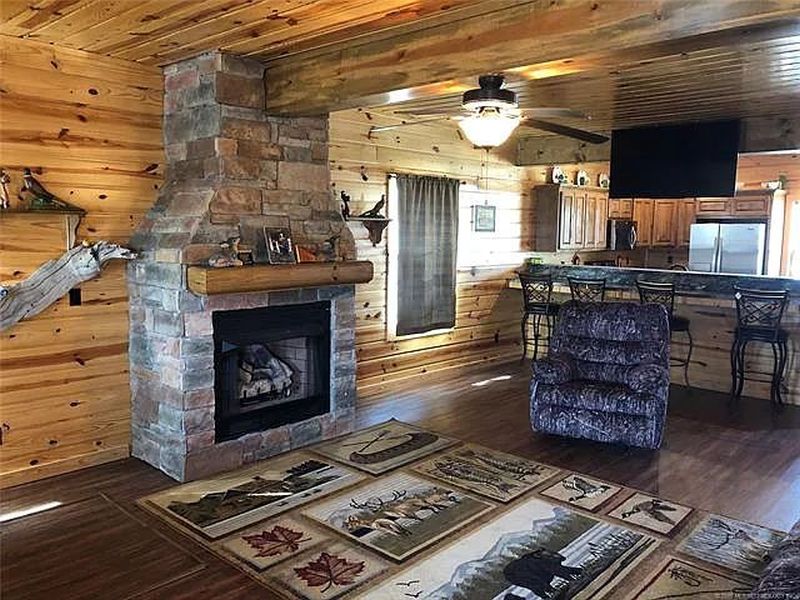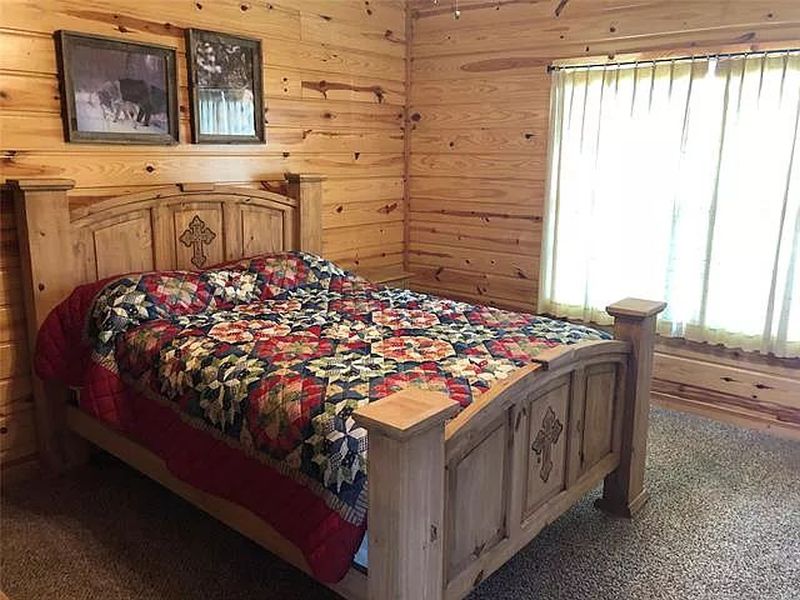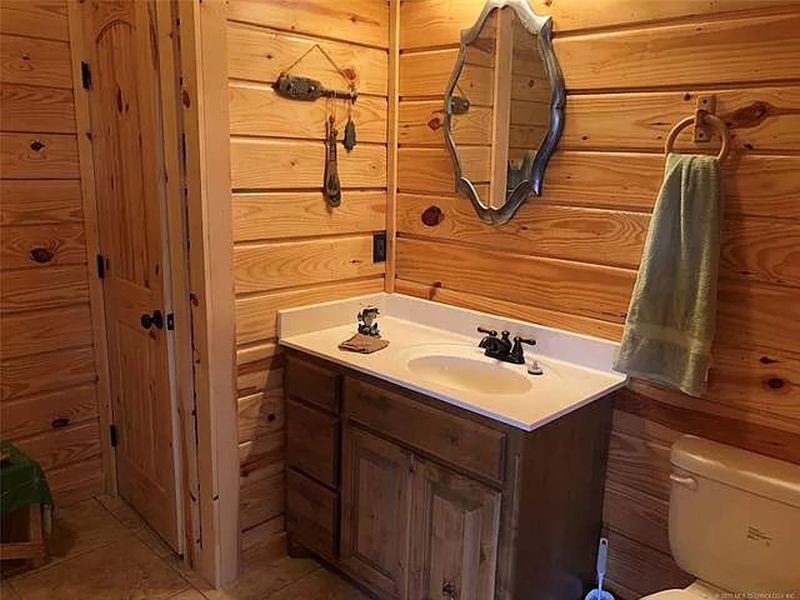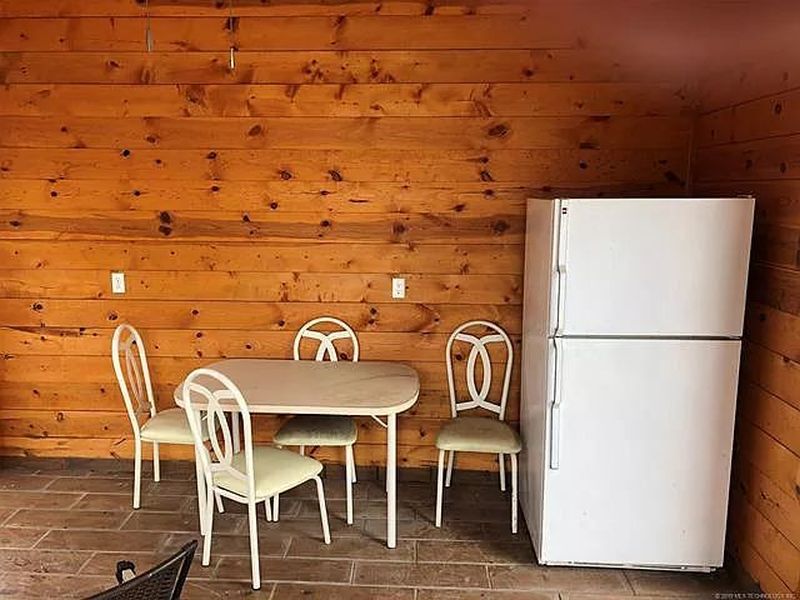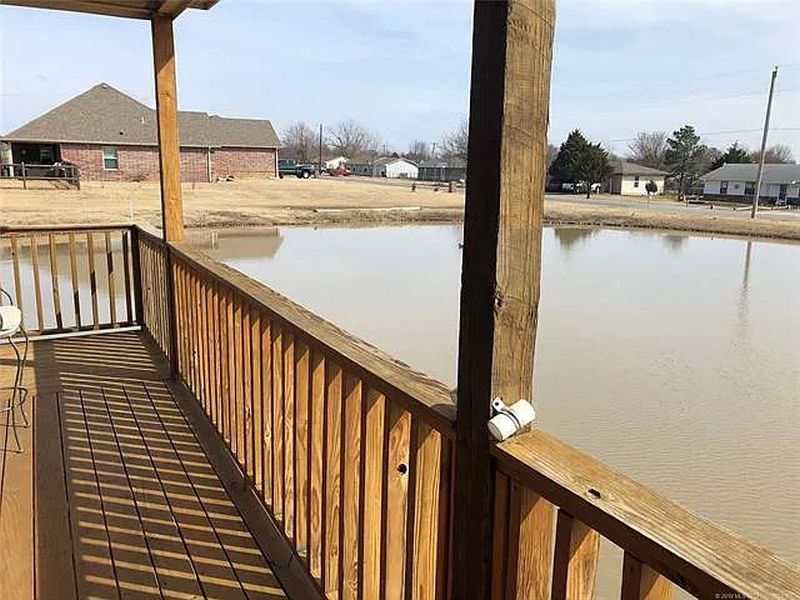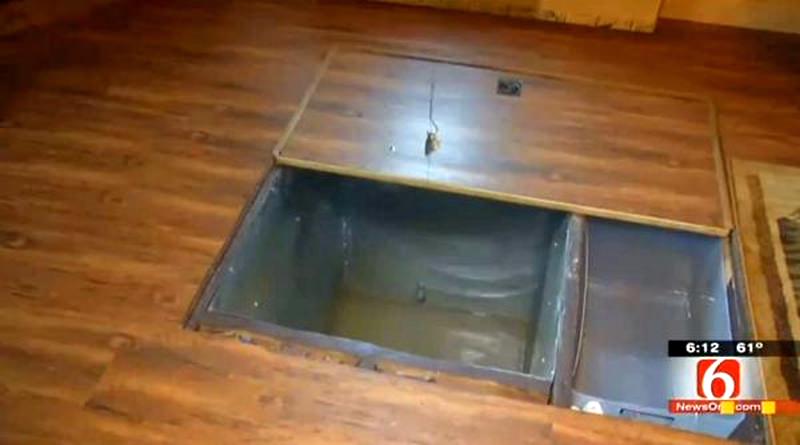 Via: Simplemost/OddityCentral