Unveiled at the Nationwide Marketing Group's semi-annual PrimeTime event held in August 2019, this smart tiny house provides an apparent glimpse of the future homes. As more and more people are downsizing, there is an increasing trend for tiny houses and the Nationwide Marketing Group is also looking to gain some attention.
This 32-foot-long smart tiny house offers 370 270-square-feet of living space. There is a total of $25,000 worth of electronics used in the tiny house, including C by GE smart lighting, Philips Hue strip lighting, Google Nest security cameras and doorbell camera, as well as Google Nest Hub for voice control.
Just next to the entrance is the living room with a 3-seater sofa, an LG 55-inch TV, Sonos soundbar and subwoofer, and Klipsch indoor and outdoor speakers. The kitchen is equipped with GE Appliances' Profile refrigerator, range hood, stacked washer/dryer and the new Kitchen Hub with a 27-inch touchscreen.
Also Read: Australian Firm Builds One-Off Tiny House on Wheels from Airplane Parts
The sleeping area lies on the loft accessed through a ladder across the living room. In the pictures, you will also be able to see a covered patio with sufficient space to accommodate a full outdoor grill in front of the tiny house.
The tech-packed tiny house has just about everything one would desire in a traditional smart home.
Perch & Nest, a North Carolina-based tiny home building company, has built this smart tiny house in just six months weeks for $125,000, which one would argue is way too much for a tiny house, meant for a simple lifestyle.
To know more about the smart tiny house, check out a podcast at the official website. If you are not committing to tiny lifestyle because you cannot let go off the conveniences in your life; this tiny house might just compel you to.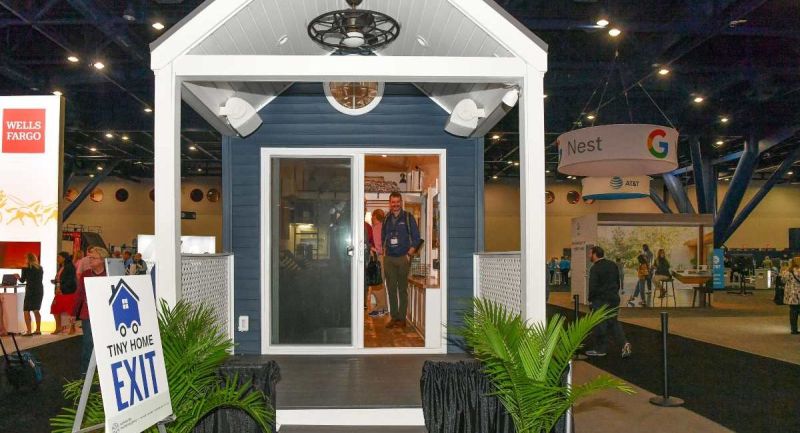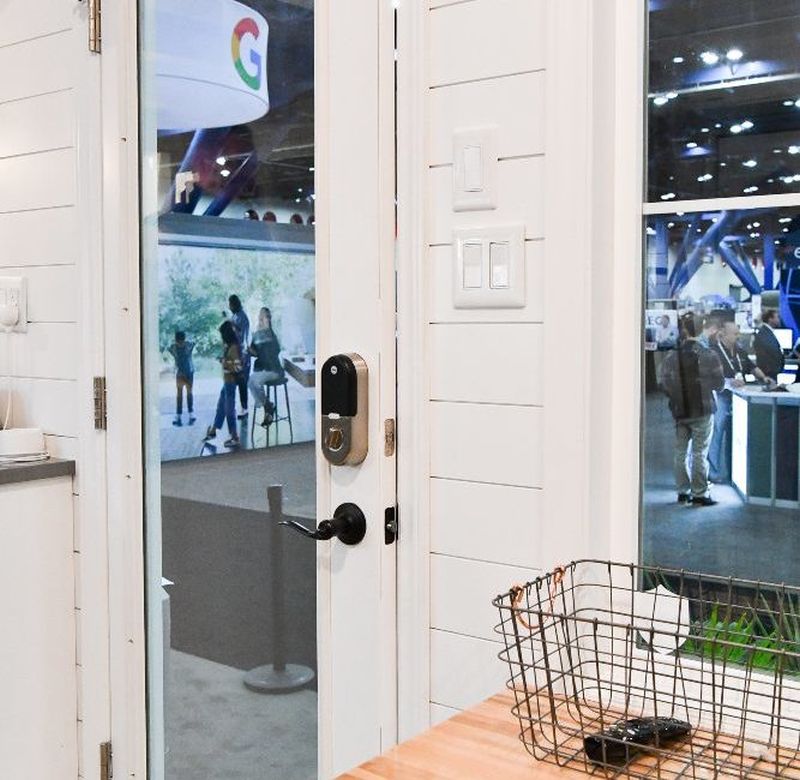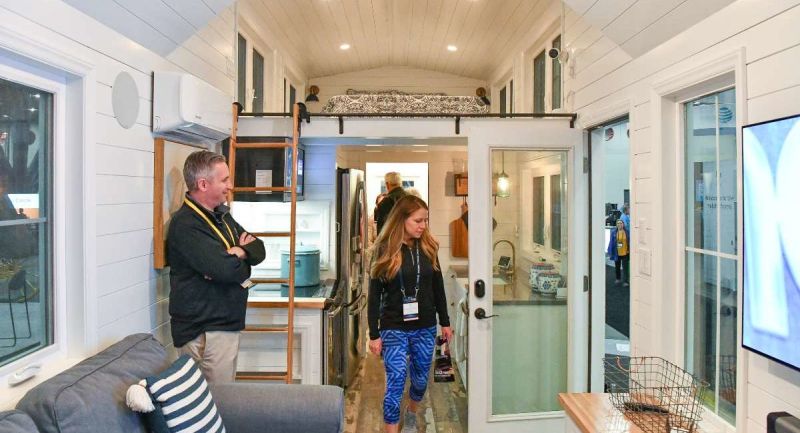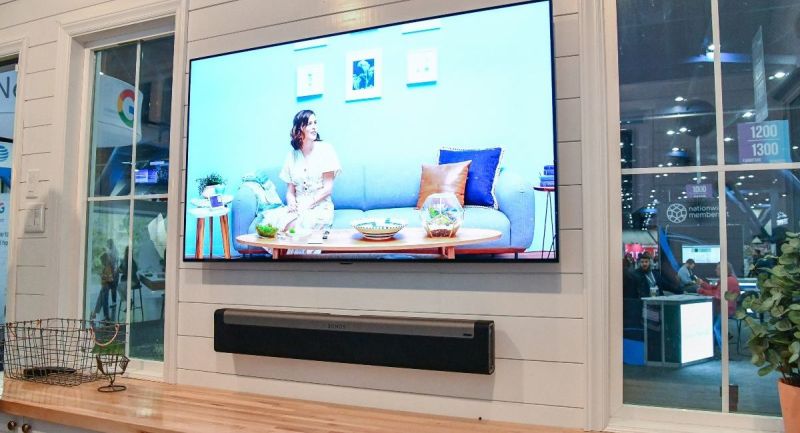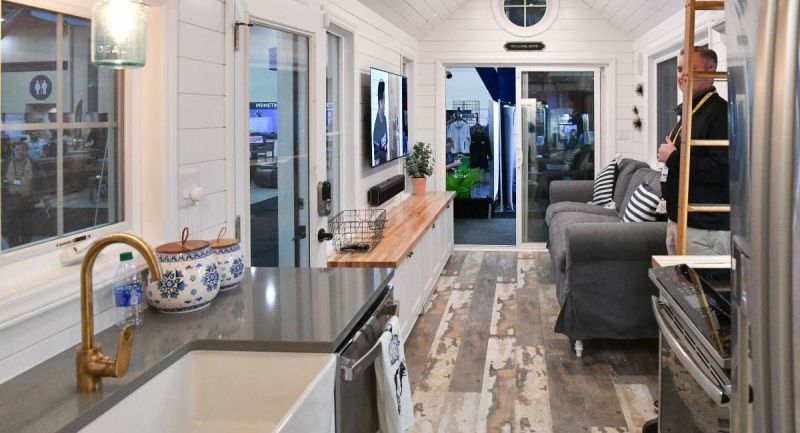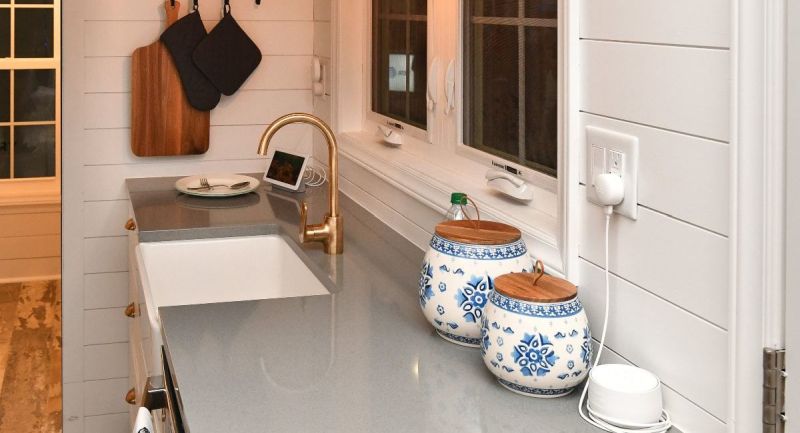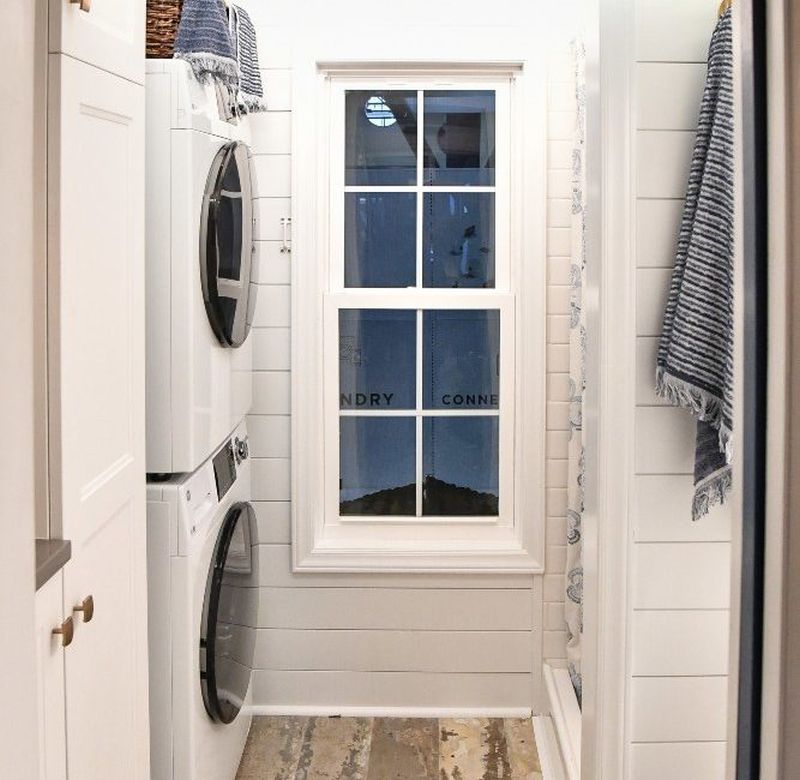 Via: CEPro/ConnectedDesign