French designer Philippe Starck has designed the White Tulip range of bathroom fixtures for German brand Duravit using a single source of inspiration. Inspired by the shape of a blooming tulip, this holistic bathroom collection comprises washbasins, furniture, bathtubs, accessories, and taps – all sporting a sculptural character.
The freestanding ceramic washbasin featuring a monolithic design is one of the most eye-catching elements in the collection. It can be attached to the wall or the floor as per need. It is a round, above-counter basin that impresses with its delicately outward sloping edge. Available in two sizes, it is designed to serve as a furniture washbasin.
The White Tulip bathroom collection also includes matching freestanding and wall-mounted toilets and bidets. The toilets are equipped with the new HygieneFlush technology that optimally cleans the entire inner surface of the toilet. These toilets come with HygieneGlaze ceramic glaze that promises utmost cleanliness by eradicating bacteria over time.
This bathroom range is enhanced with matching furniture with miter-cut, finely crafted edges. It comes with bathroom furniture and semi-tall cabinets with two or three glass shelves available in a variety of finishes including solid wood and satin matte.
The collection also includes round furniture washbasin with a matching vanity unit. Another cool furnishing element is the floor-standing chrome console with wooden shelves. It can be fitted with one or two round towel holders on the sides as well.
The White Tulip series also has matching mirrors with lighting available in versions controlled by sensors or an app. Interestingly, the surface of these mirrors appears almost transparent around the illuminated area, which creates a beautiful illusion. The light with a memory effect can be synchronized with other lamps in the living area and controlled via the companion mobile app.
Also Read: Kohler Statement Showers Fill Bathrooms With Golden Hue and Indulgent Spraying Options
The freestanding bathtub with seamless acrylic paneling completes the collection. It is available in two versions: an oval version for smaller rooms and a round bathtub for a spacious interior. The White Tulip collection also includes a faucet range.
Both the washbasins and bathtubs feature a consistent design element: a tulip-shaped handle with polished surface that is particularly easy and pleasant to operate. Each bathtub has 160 finely engraved vertical stripes for a truly sophisticated effect.
The quality of Duravit sanitaryware collection reflects in its classy design and style. It was showcased during the Maison & Objet 2022.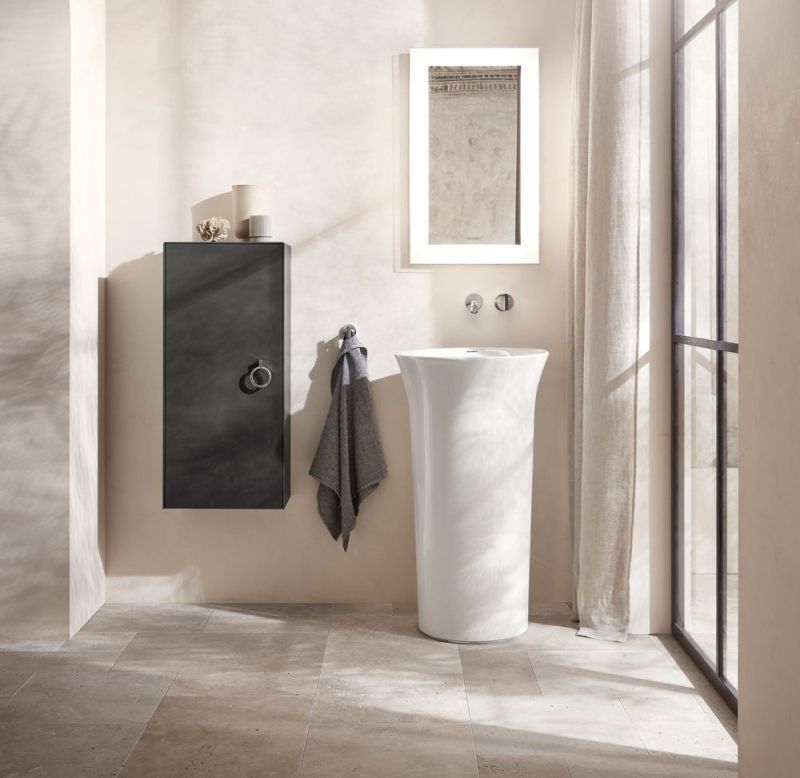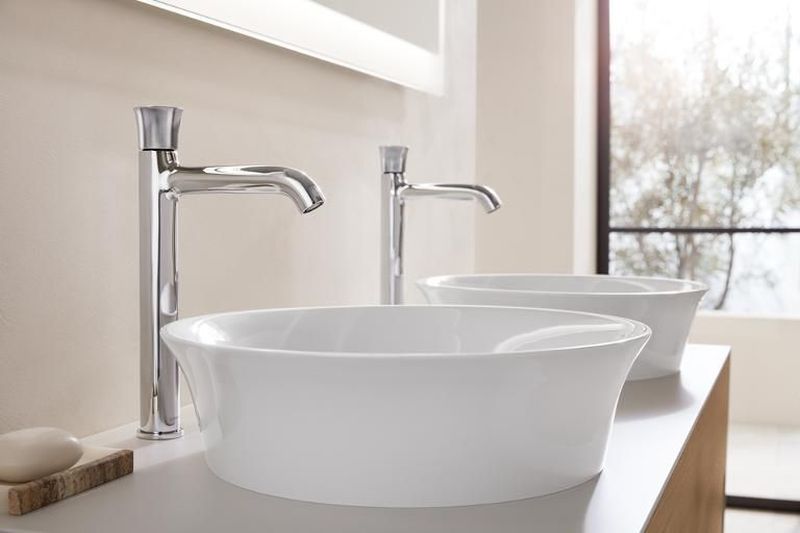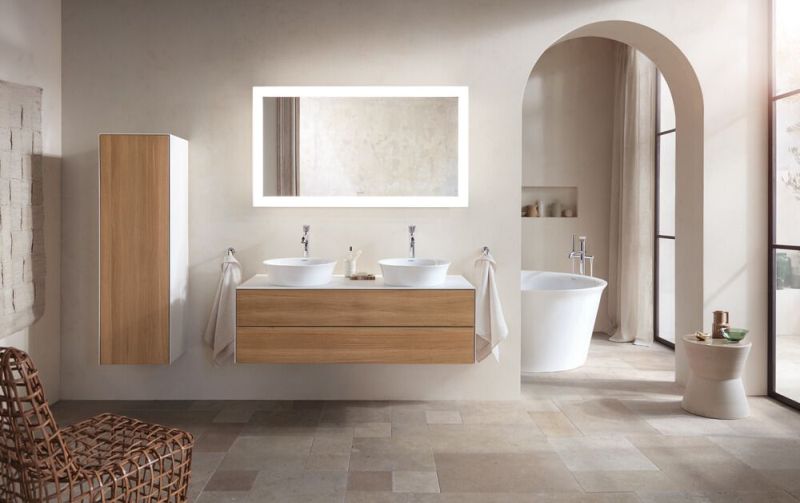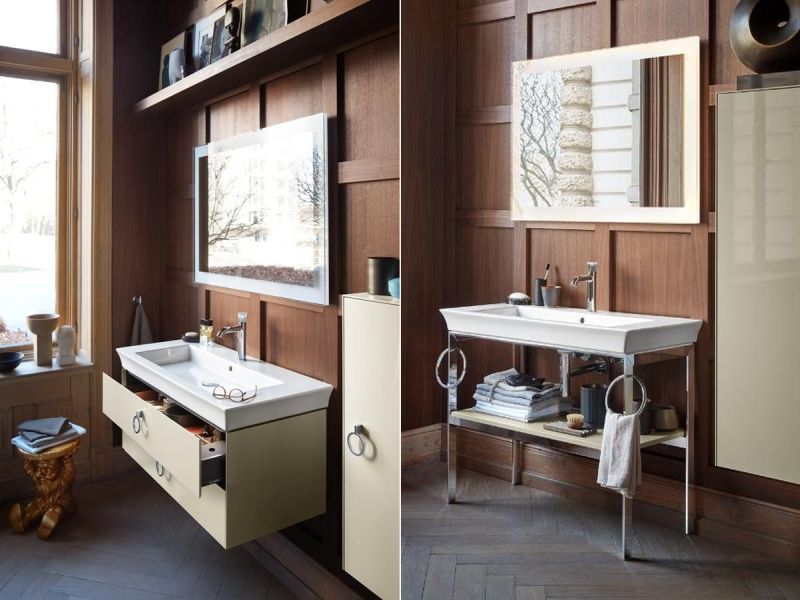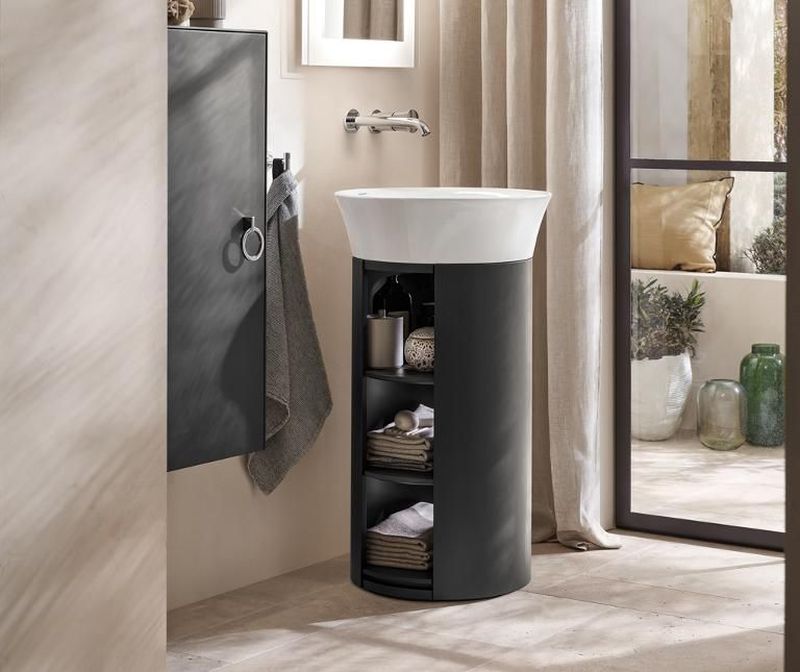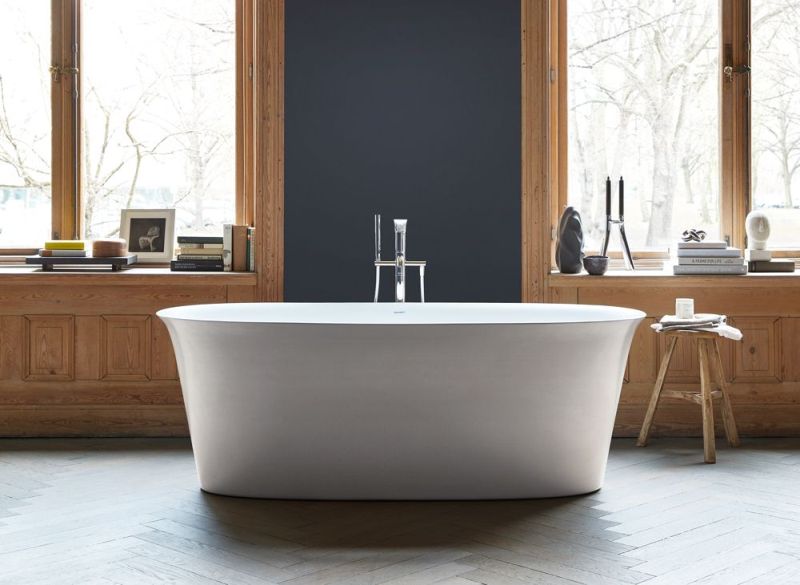 Via: Archiproducts