Most gazebo designs are hexagonal or octagonal in shape, but Czech design studios MMCITÉ and Atelier SAD have co-designed and built a unique pinecone mobile gazebo, named after the scales it is covered with. It's a freestanding dome of 109 scales made using waterproof plywood connected with galvanized joints.
Furthermore, the gazebo can be easily transported and erected in a day, ensuring minimum impact on the land during installation.
David Karásek from MMCITÉ1 design studio said;
During the design process we were aiming to smash boundaries and move forwards. The Pinecone project was a big challenge for us, because it was more than just a one-dimensional product. Above all it is a versatile structure which works in parks and schools alike. It is on the cutting edge of architecture and design, and can even serve as a meditation space.
There are gaps between scales to create a pleasant microclimate and perfect acoustics, while also providing shelter from the elements. All sides of the scales are treated with a resistant glaze to keep them looking vibrant whatever the weather conditions may be. There's also the option to mount a cover for skylight at the top of the dome.
Also Read: 30 Unique Daybeds to Find Comfort and Peace Under the Sun
Its subtle functionality and aesthetic form not only makes it a perfect public shelter but also a playhouse, outdoor classroom, yoga studio, a covered room for campfires, etc. With its exterior covered from plywood scales treated with a resistant glaze, the pinecone mobile gazebo ensures vibrant aesthetic in any weather.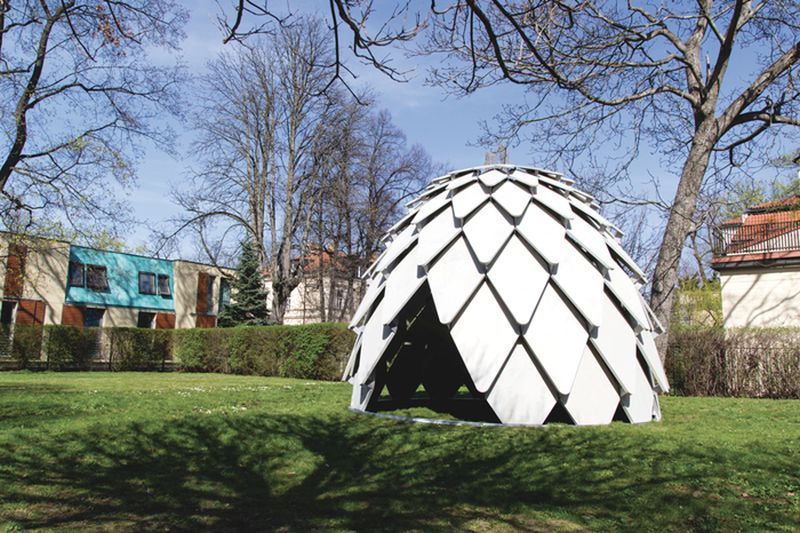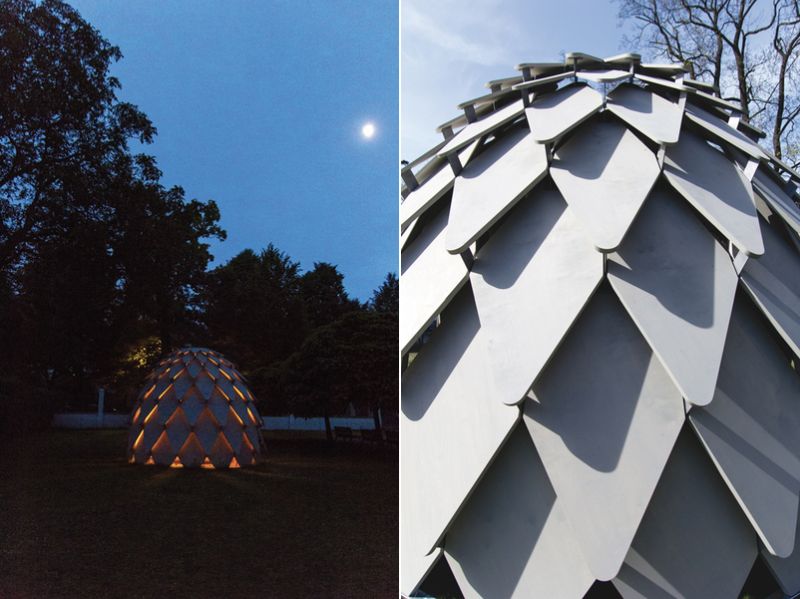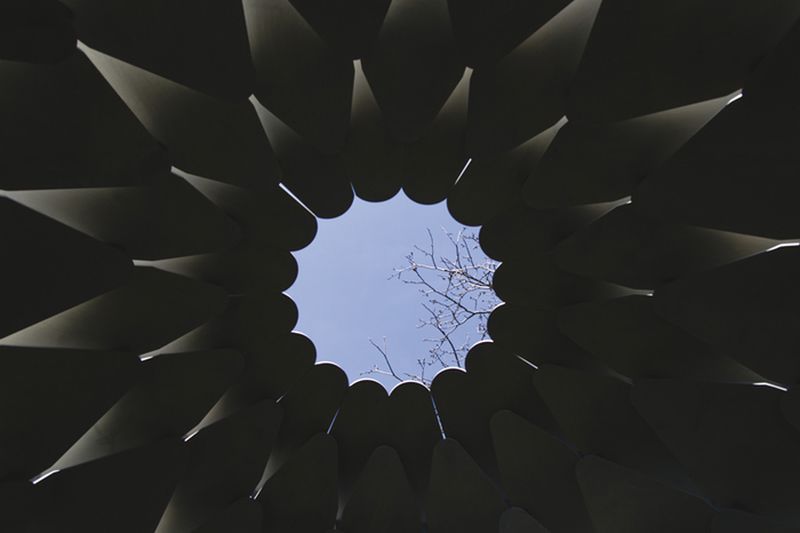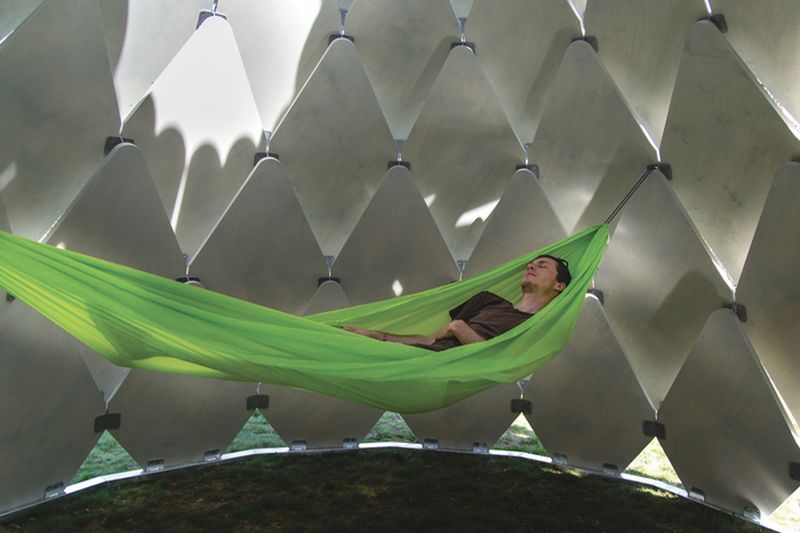 Special thanks to Irena vaňková, on behalf of MMCITÉ1, for sharing the details and images with us!