If you are looking for an idea to build a dream home, you have landed at the right place. We are pleased to introduce you to the Barbie-themed dream mansion, dubbed Eaton House Studio which is beautifully built in the surroundings of Essex, England. The dreamy house is gaining attention of dream home lovers from all over the world for a very good reason. The bright pink house looks straight out of a fairytale, and the interior and exterior of the house will remind you of the Barbie A Fairy Secret's home.
The house is extremely large and a perfect place for celebrating special occasions with family and friends. The stunning home is a well-established photo/film location and bespoke venue that comfortably accommodates 30 people in 6 expansive bedrooms.
This dreamy house features a super-king bedroom, a family room, 5 double bedrooms, kitchen with open plan dining room and a large studio space with garden access. All bedrooms have attached private bathrooms and spas.
Also Read: 25+ Most Unique Airbnb Vacation Rentals from Around the World
There are plenty of things that you can do in the magical space of Eaton House. You can read your favorite books in one of the cozy spaces within the property, or have a relaxing Jacuzzi, eat fantastic food, listen to music, enjoy a glass of wine by the fire, or the extensive outdoor space.
The stunning home interiors feature flamingos, unicorns glitter walls, fairy lights, in-built-closets, chandlers, dressing tables in each room, love signs, rosebud draperies and cheetah print bedspreads; all in pink and pink shades. It also features a dark-blue and leather-hued game room, a black and white bathroom and a backyard guest house that functions as a salon.
The residence is also approachable to all important landmarks of the city. The nearest train station is just 30 minutes ride away from the house. There are many pubs & restaurants in the area where you can go and enjoy your evenings. Reserve & bird sanctuary, an award winning nursery, the zoo, the local farms are a short ride away from the pink home.
The kid friendly accommodation also provides wireless internet connectivity and free parking space to its guests. The Airbnb's pink house is available for minimum one night stay, at a price tag of US$2,585.
Living in Eaton House Studio is once in a lifetime experience that one cannot forget. Definitely it is a dream mansion for party animals.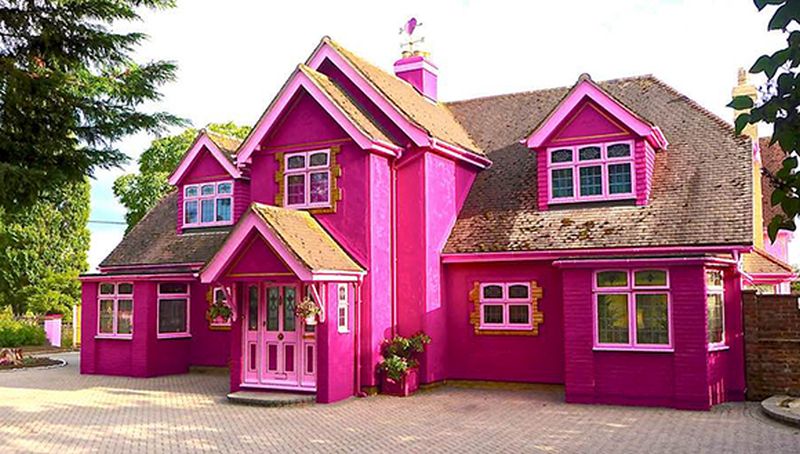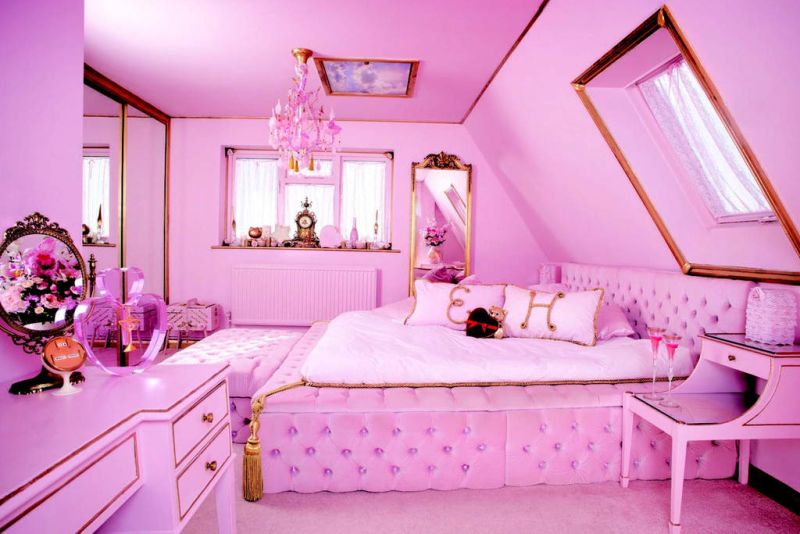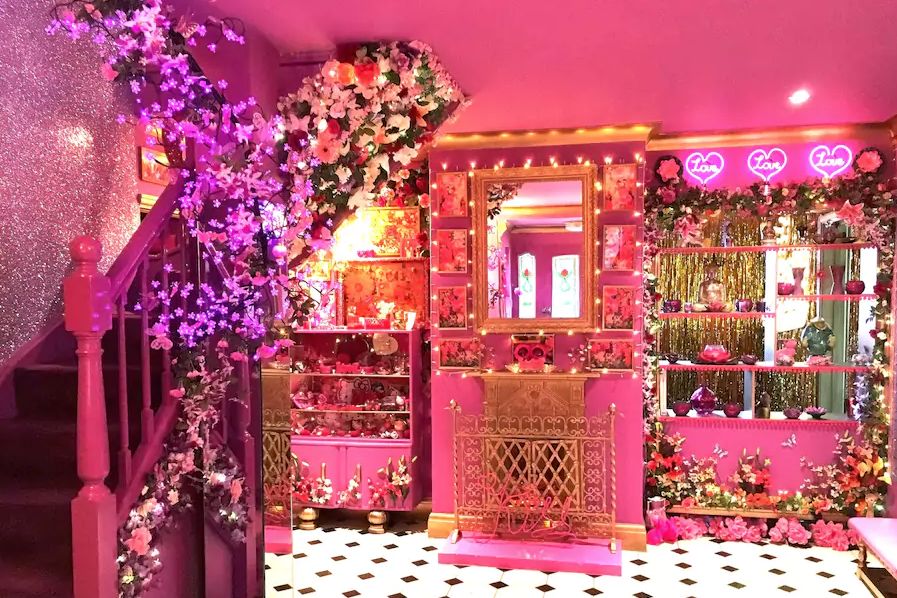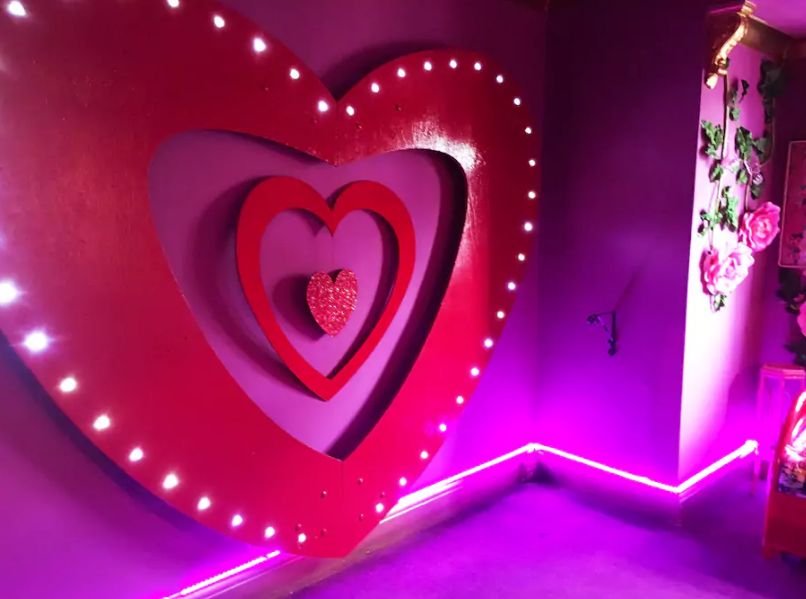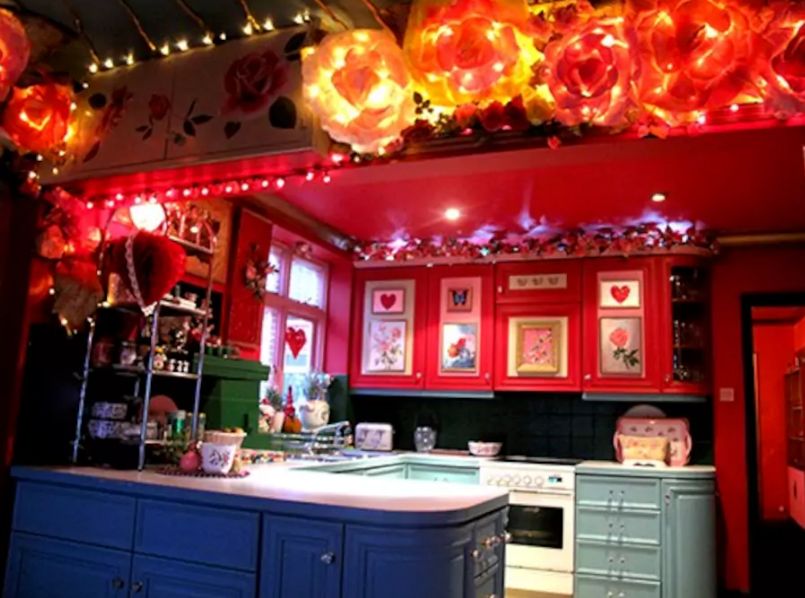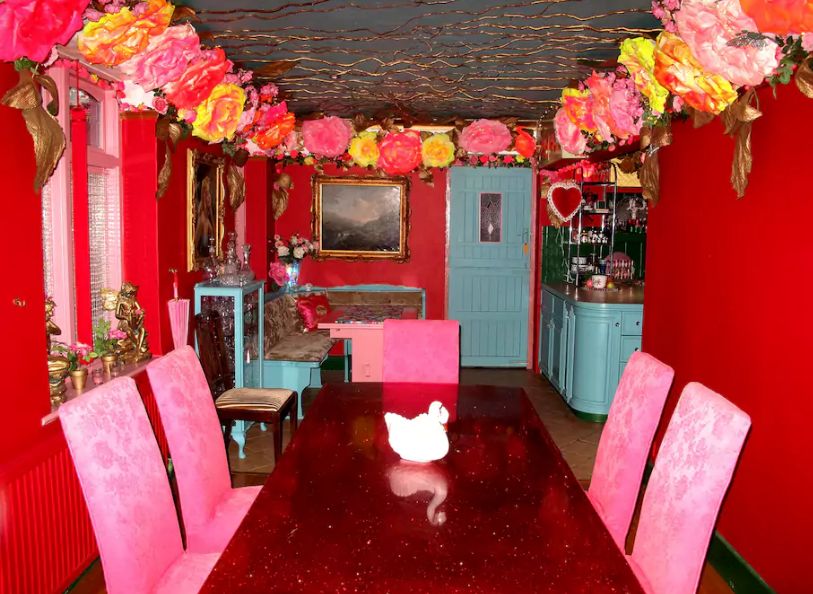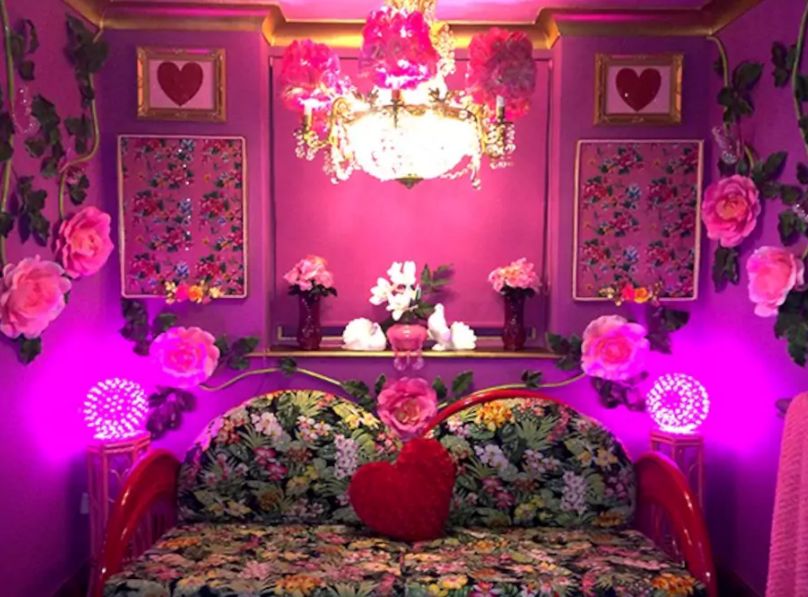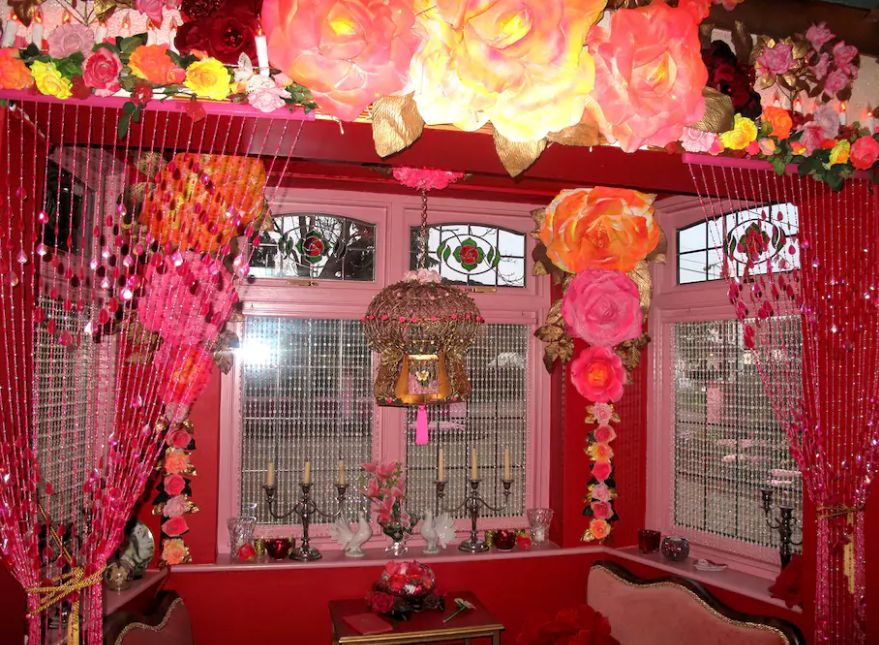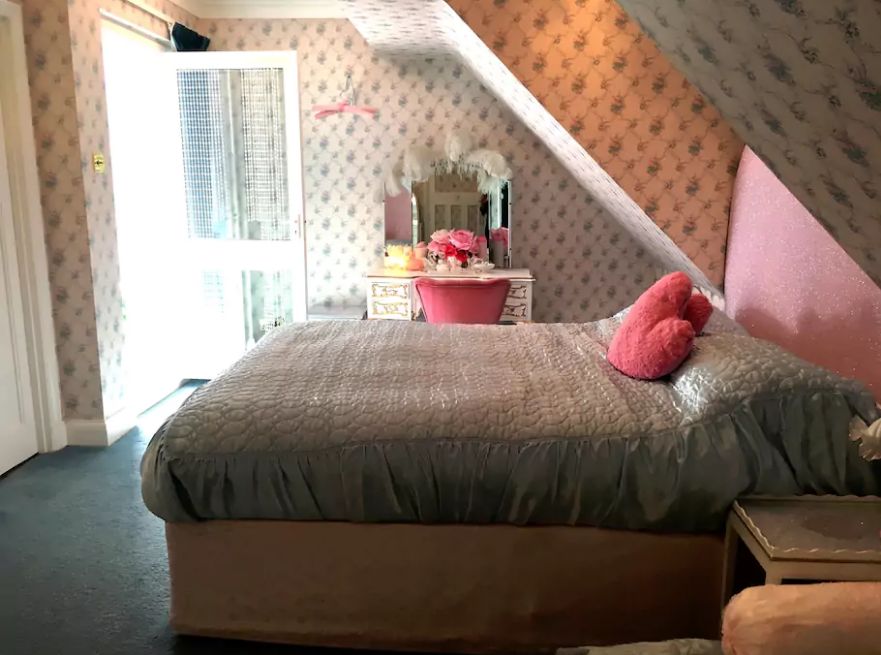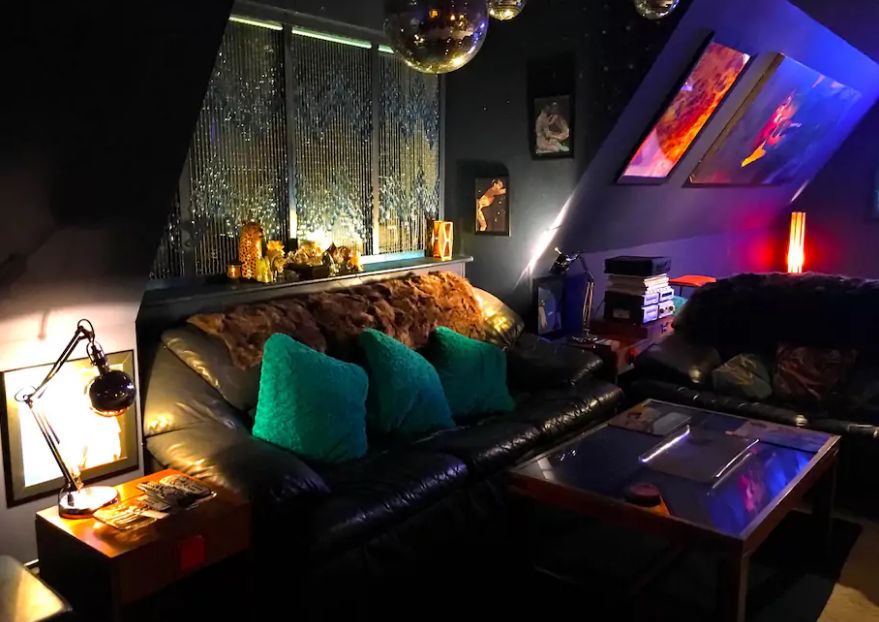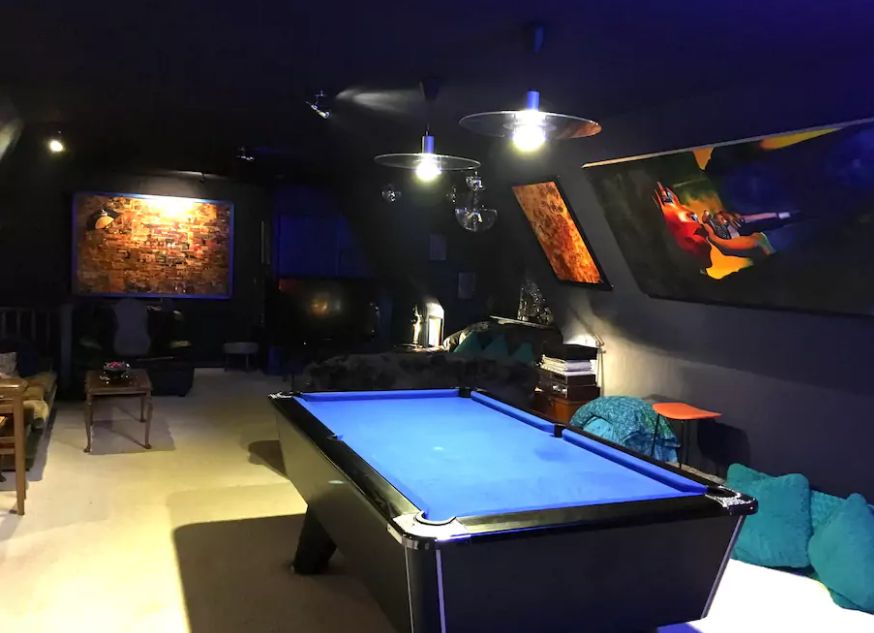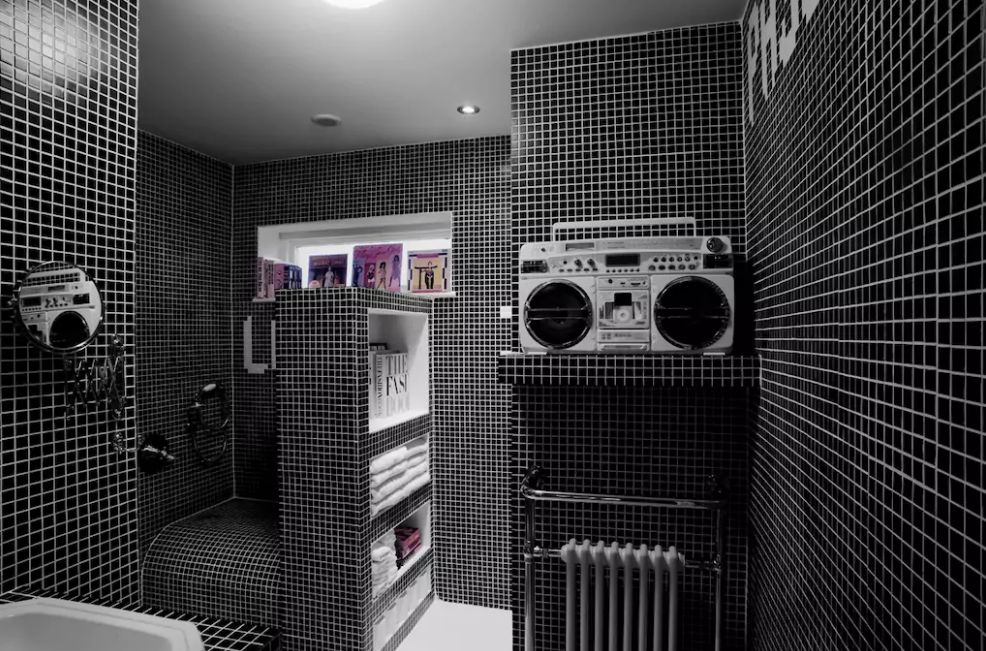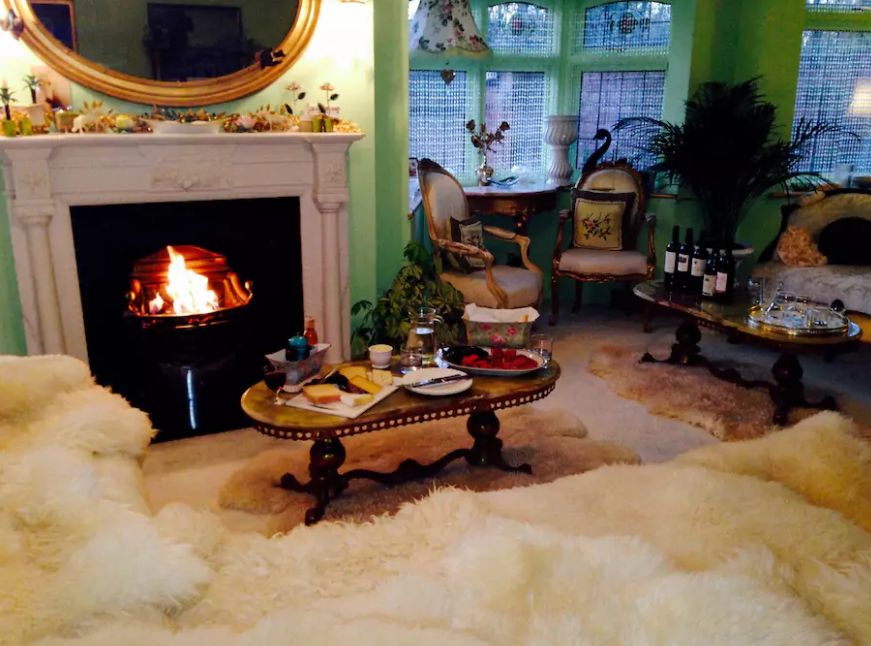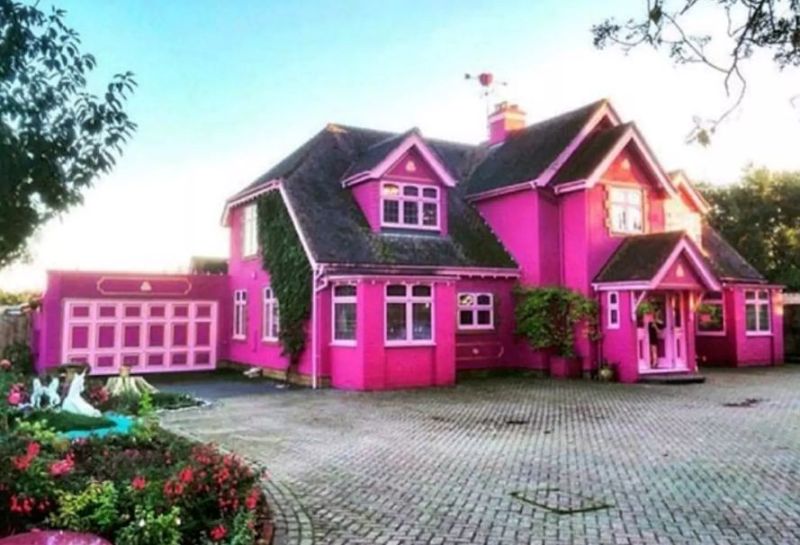 Via: DesignTaxi