In the past decade or so the tiny house movement has gained a lot of traction worldwide and New Zealand is no exception. New Zealand's Build Tiny is responsible for a Tiny house arranged on one level yet packed with amenities and features such as a well-stocked kitchen and a bedroom. Additionally, it also has a living room that opens up to the outside with double glass doors.
This tiny house is named the Piwakawaka and has a total length of 9m (29 feet), which is on the money for New Zealand tiny houses. Compared to the US tiny house it is a little short but is build on a double axel trailer. The tiny house is finished in vinyl and cedar.
One can access the house through a double glass door. The light-filled interior of the house is decked with poplar core plywood. The living area is equipped with seating and wooden shelving. Additionally, a burning stove continuously heats the home and keeps tenants warm.
Also Read: Solo Woman Traveler Explores New Zealand in Her Off-Grid Tiny House Truck
The aesthetics continue in the bedroom which has generous glazing with decent headroom to stay upright. The tiny house also features a well-stocked kitchen and a bedroom. Moreover, there is enough storage space to keep accessories.
The kitchen is well stocked and includes a breakfast bar for two, cabinetry, a two-burner propane-powered stove, a microwave oven, a pull-out pantry, a sink, a fridge, and a small dishwasher. The kitchen connects to the bathroom, which contains a sink, shower, and composting toilet, as well as some extra storage space and a washing machine.
The Piwakawaka gets power from a standard RV-style hookup but has also been wired ready to accept a solar panel installation at some point in the future. The home was delivered as a turnkey build, ready to move in, including furniture. For more information on price, one can visit the official website of Build Tiny.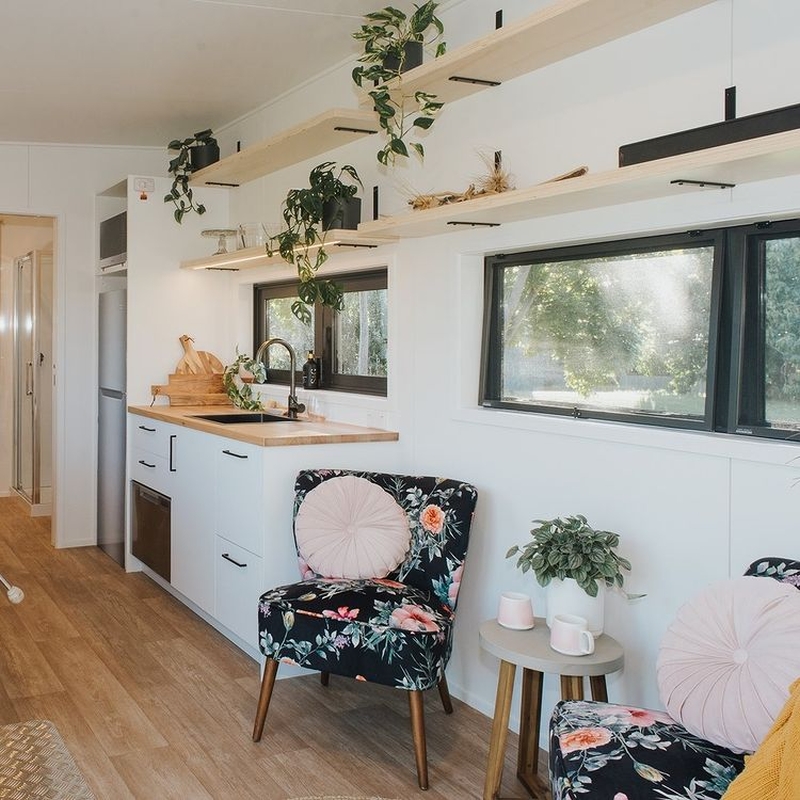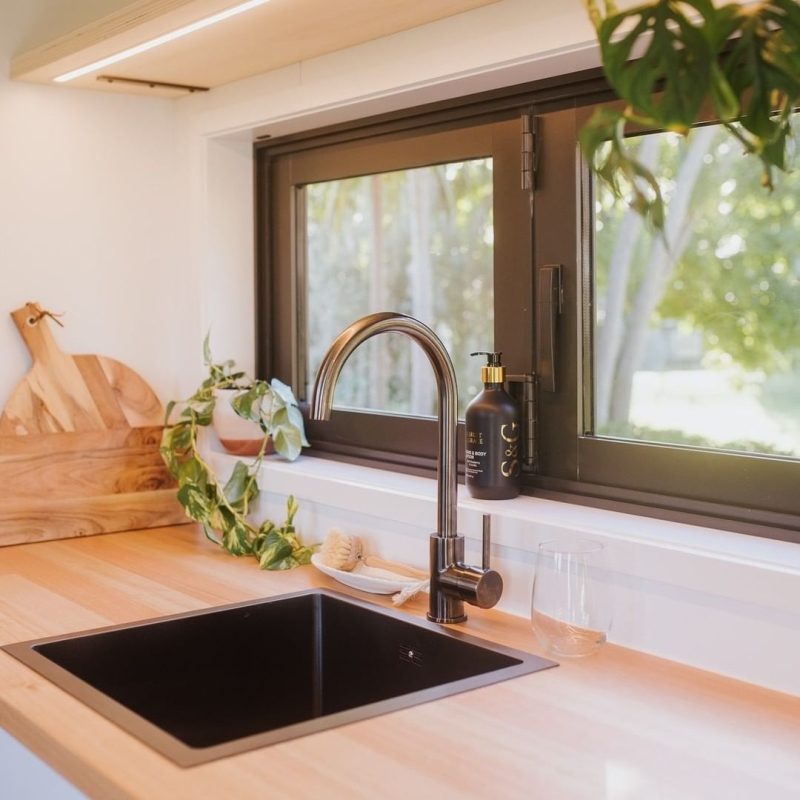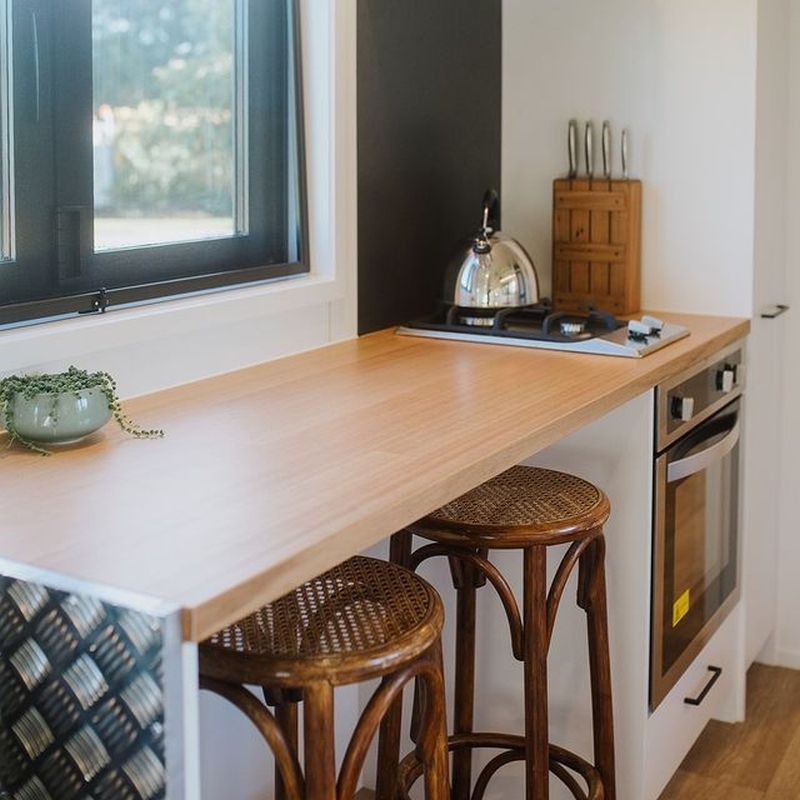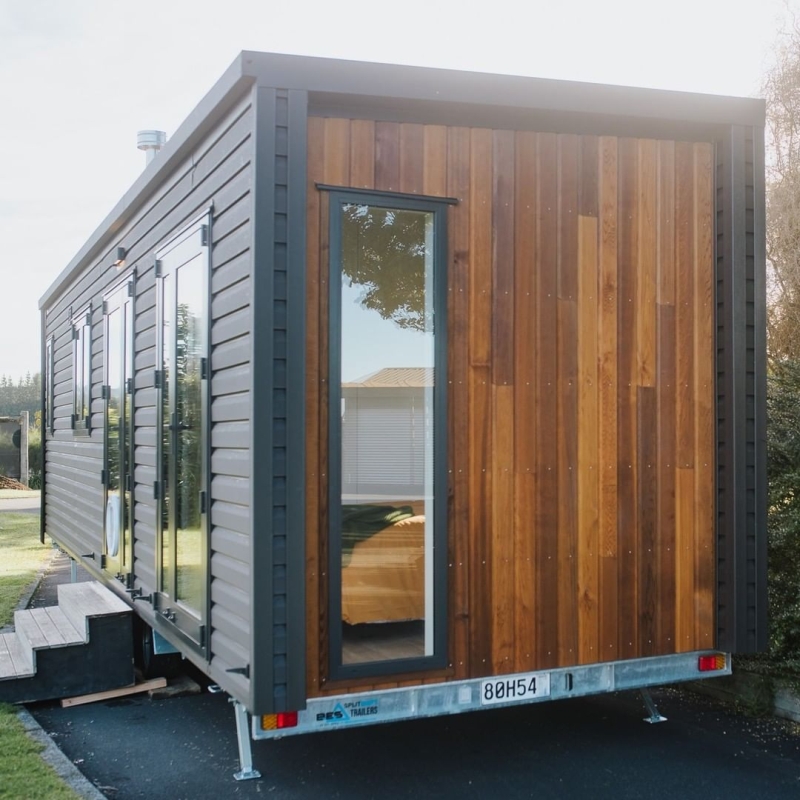 Via: NEW ATLAS