Pizza Hut in association with PAC-MAN offers limited edition PAC-MAN box to deliver its large pizzas. As part of its campaign centered around the concept of Newstalgia, this presents a modern twist to the brand's iconic branding elements like Book It! pins, classic arcade games, red cups and Tiffany-style lamps.
The pizza boxes feature augmented reality (AR) version of the iconic game printed directly on the packaging that fans can scan and play using smartphones. Just order a large helping from Pizza Hut, scan the QR code on the box it comes in, and play the awesome PAC-MAN game in augmented reality.
Customers are also in for a chance to enter sweepstakes by sharing their scores on Twitter @PizzaHut using #PizzaHutARcade #Sweepstakes. The contest runs through March 26, 2021. Pizza Hut will select one lucky winner on April 3 who will be given a custom PAC-MAN game cabinet. See full details of the contest here.
Also Read: PlayStation Controller Mug is What the Gamer in You Needed
PAC-MAN and Pizza Hut occupy a special place in many people's memories therefore 'this collaboration creates fun memories for a new generation of PAC-MAN and Pizza Hut fans,' said Yutaka Fuse, Head of Licensing and Branding at BANDAI NAMCO Entertainment Inc.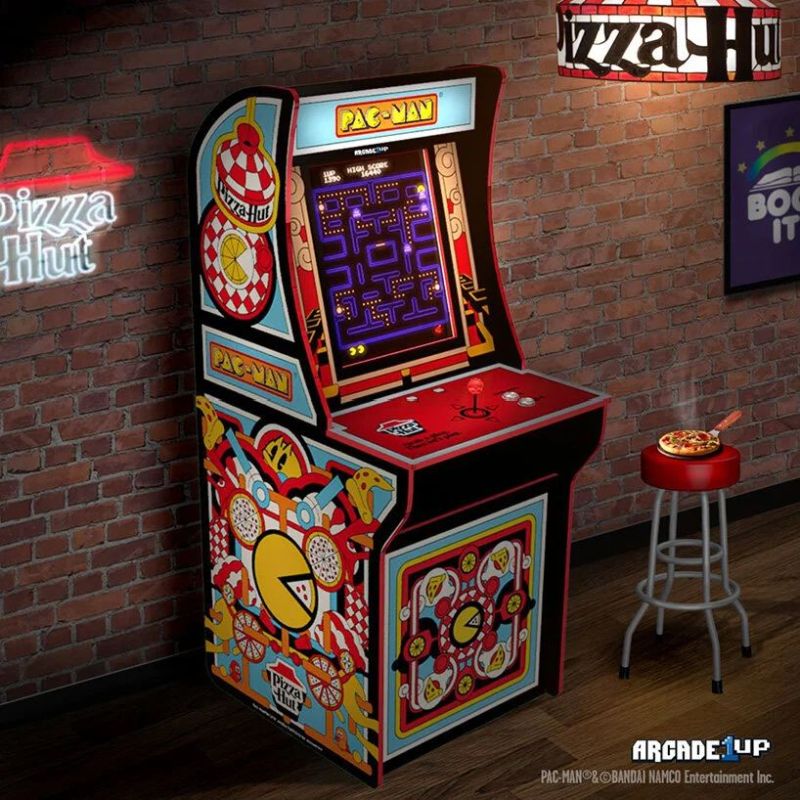 Via: PizzaHut