Maine, United States-based shopping and retail house Cedarworks has created space-saving kids furniture that cleverly combines bed design with playsets. Entitled Playbeds, the bed is designed to offer the best of both – the bed space and play space.
The all-in-one modular bed having customization option also gives the users the freedom to design their playbeds according to space and family requirement. Therefore, whether you go for a single bunk bed or multiple, the modular beds comes with endless possibility. Offering multiple combinations, the bed incorporates climbing apparatus, slides viewing platform, chalkboards and play areas.
Designed to be kids-safe and strong, the panels of the bed are made from Baltic Birch plywood, while the indoor playsets and beds are made using solid wood. Offering safe landing to kids, the posts and braces of the beds are made from White Ash- a super quality material that is also used to make Major League baseball bats.
Also Read: Turn Your Kids Room into Camping Site with Tent Bed
Highly durable and environmentally friendly, the Playbeds are finished with kid-friendly ultra-low VOC water-based stains, proving to be safe for kids. The furniture unit is designed to stimulate and spark kids' imagination at an early age, bringing a sense of fun and creativity into their thought process.
All this makes it a must-have furniture for kids' bedroom.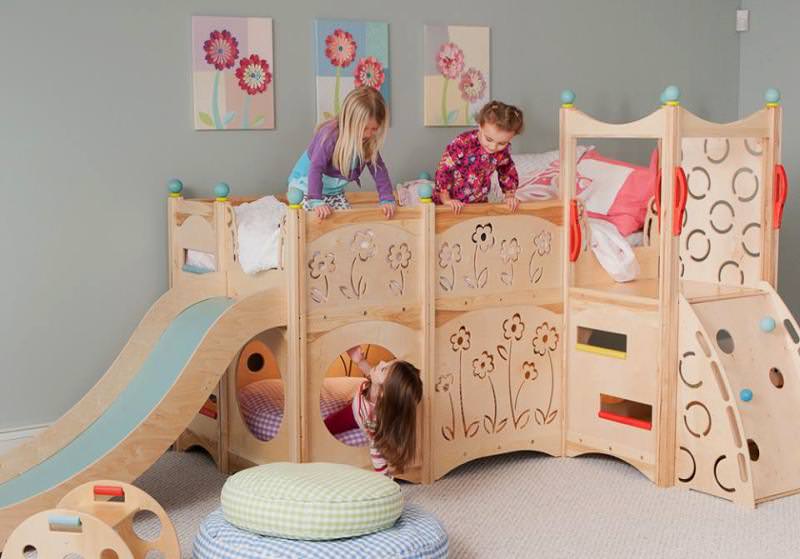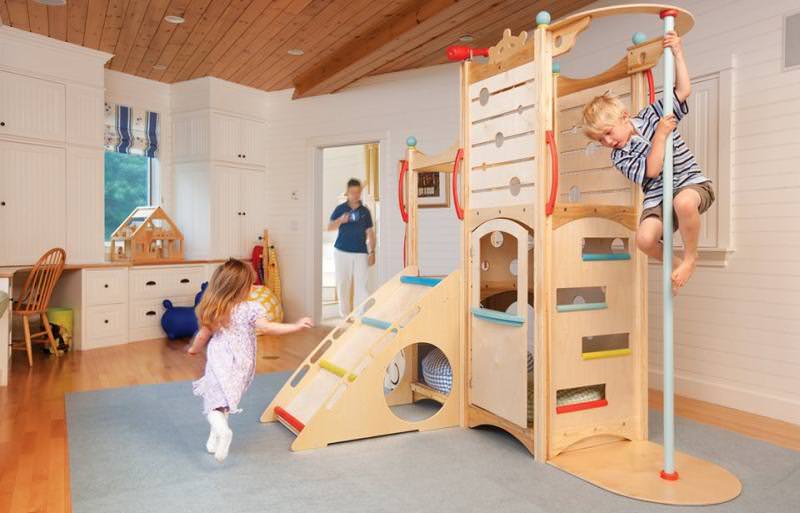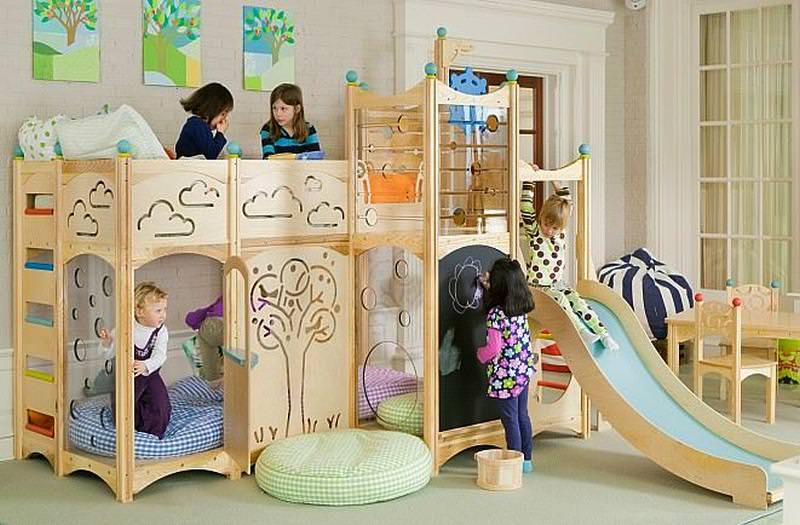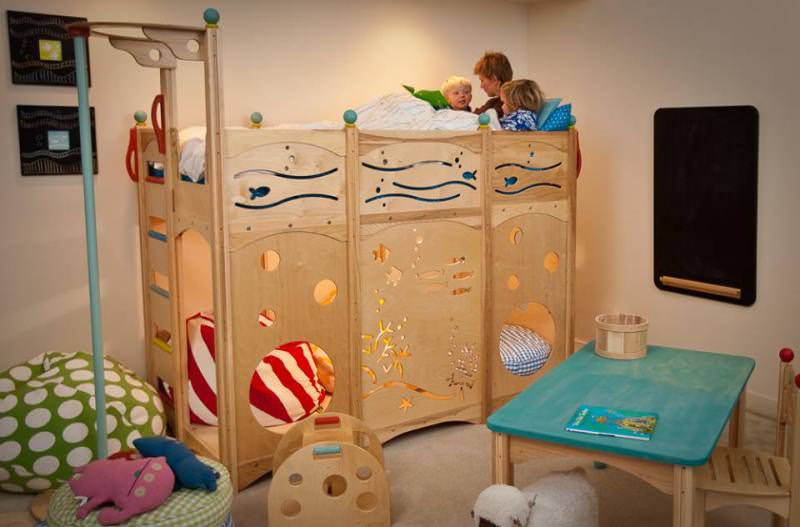 Via: Roomie