Minimalistic living on the road is attracting people from all over the globe for obvious reasons, and it's thus a rage in current times. Just like other home design concepts, motorhomes have also evolved. Take for example the PlugVan which was displayed at this year's CMT show.
The idea is to create a plug-and-play camper module which turns any cargo van into a home on wheels. This transition takes no time and turning it back into any other cargo hauling van is a quick task.
This flexibility allows the owners to have living space on wheels which can be taken to destination unknown for an adventurous weekend. The idea is materialized by PlugVan founder Jörg Kortmann who was intrigued by the thought of creating an all-in-one camping module.
Fact that this camper van module can be fitted to any camper van (not confined to just one van) makes it a lucrative option for people who like to experiment with adventurous life.
Also Read: Couple Turns 2017 Mercedes Sprinter Van into Solar-Powered Motorhome
Good thing is that this camper van module is loaded with all the accessories and smartphone-controlled electronics. There's a convertible lounge bed, kitchen area, climate control, smart lighting and other Alexa-controlled smart home connectivity options which will surprise you.
The user will get an air conditioner, portable stove, fridge box, waste water tank and loads of cabinets which make good use of available space.
One major USP is its ability to turn any camper van into a comfortable living space within just half-an-hour.
PlugVan is going to carry a price tag of €6,000 ($6,813) to €20,000 ($22,700) when it will be available for purchase later this year.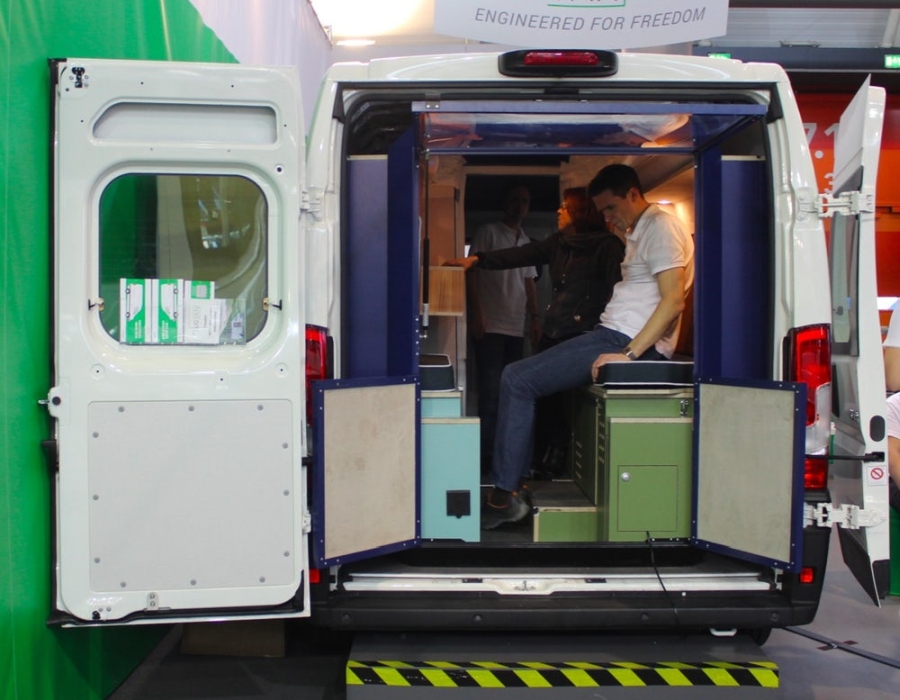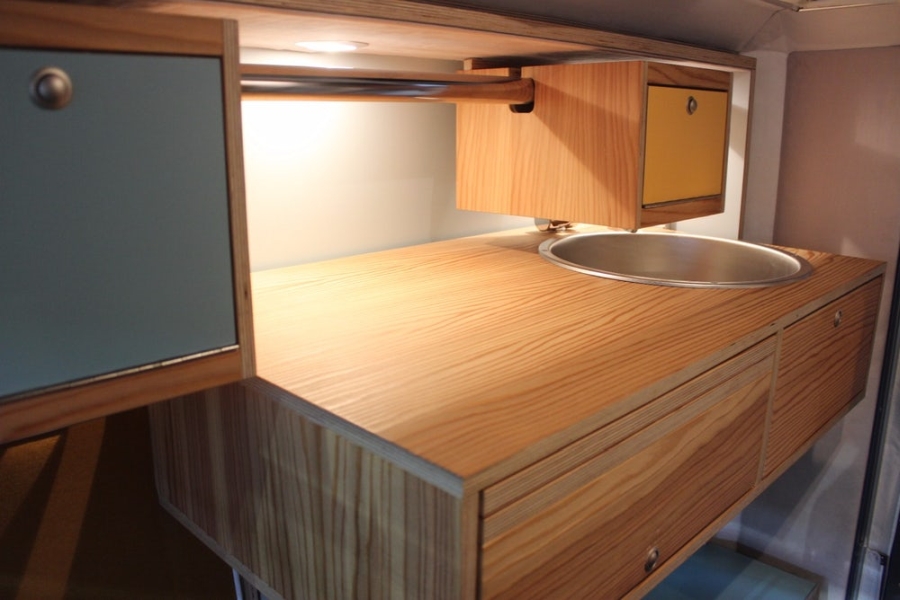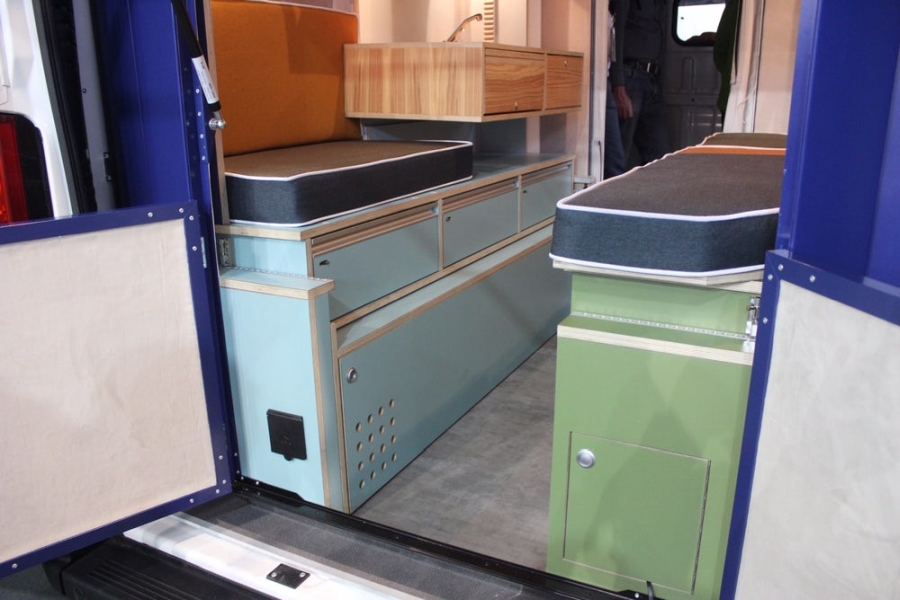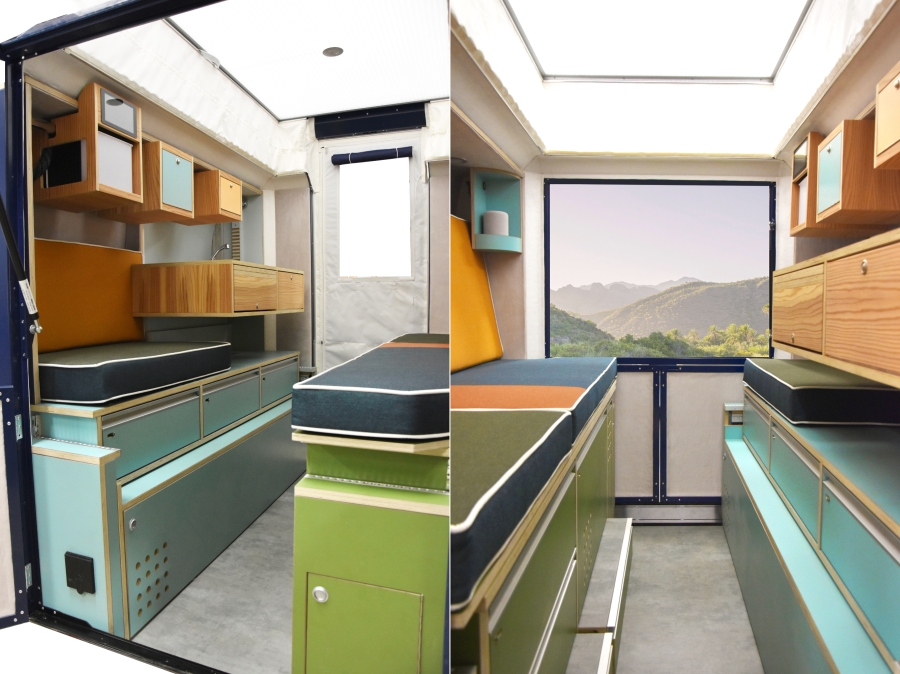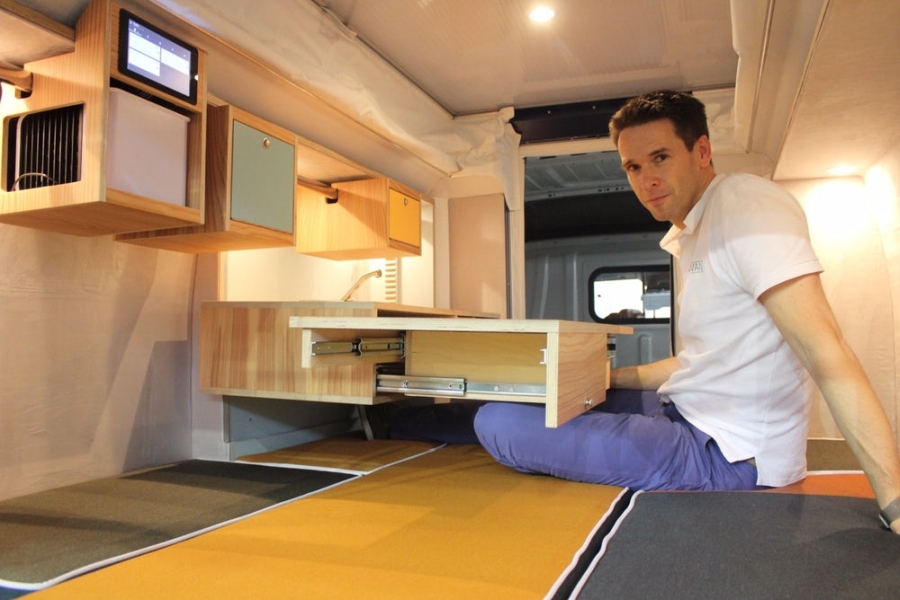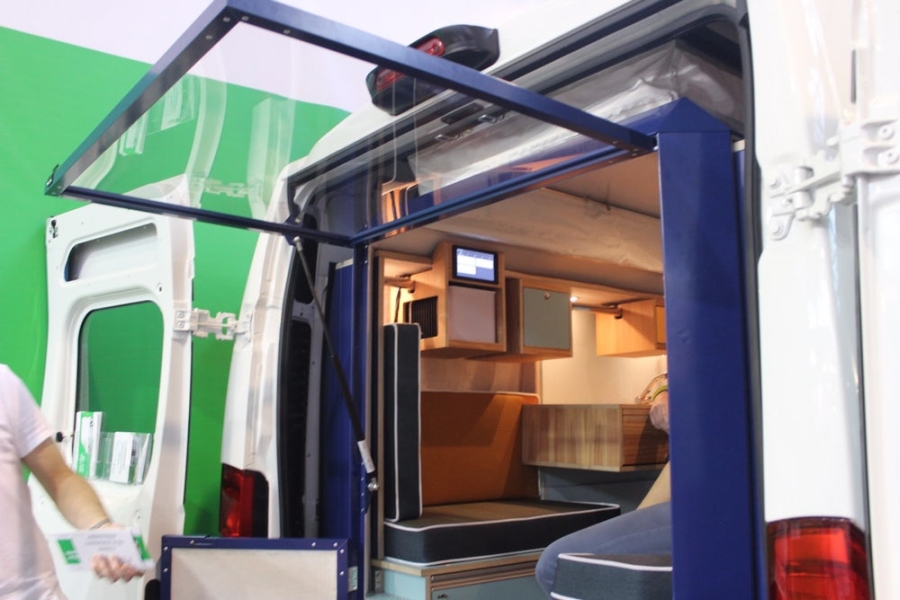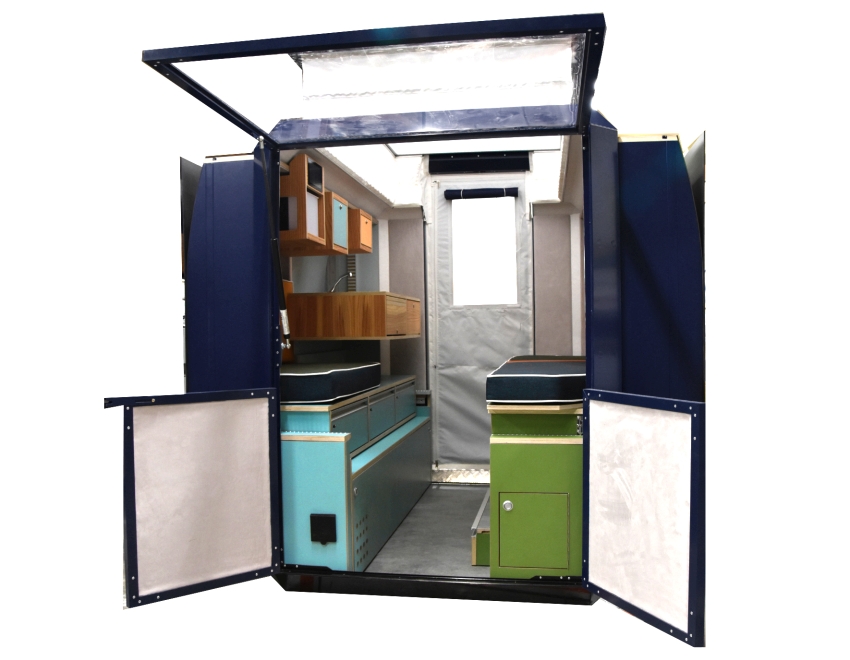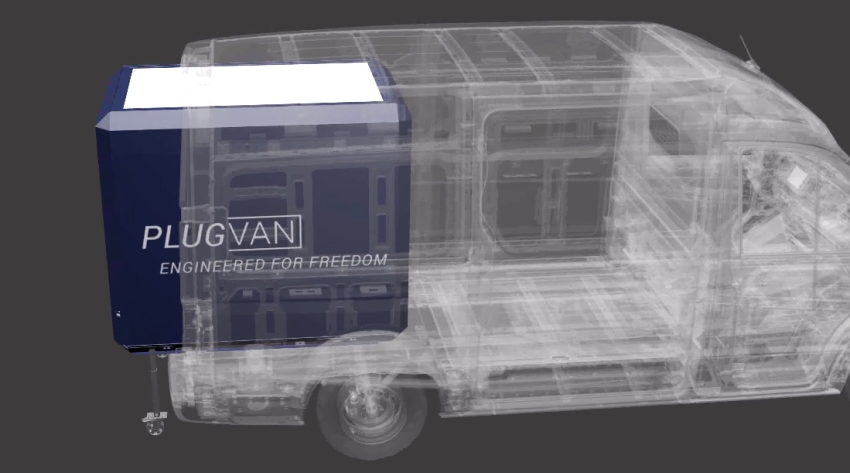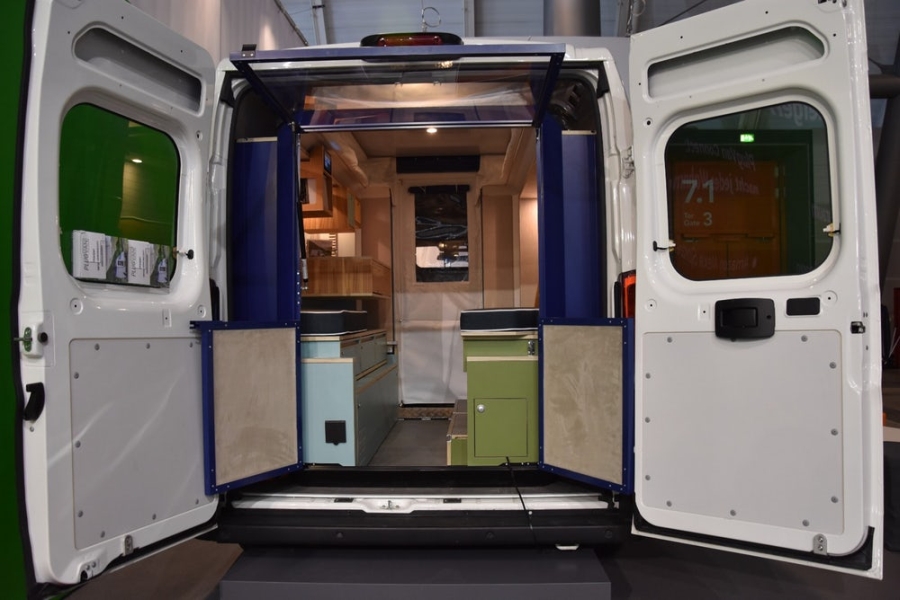 Credit: NewAtlas