The world is a merrier place for kids who can now enjoy and run wild in an eco-friendly hobbit house. Plum Play, which is renowned for its children-based products, from swing sets to sand pits, now brings to you a Discovery Nature Play Hideaway that will not just make your backyard look aesthetically pleasing but also allow your child's innovative run free.
The hobbit hole is perfectly designed to match the creativity and naughtiness quotient of your kids. It will help flourish their imagination and enhance their creativity. The house features a curvy hilltop roof covered with artificial grass and a precious ring-shaped entryway with a fabric door covering to keep out rain and dirt.
The playhouse is eco-friendly and has built-in planters that encourage water to be recycled by flowing down the roof. It is equipped with a bamboo gutter that collects the rainwater from the roof, which can be used for multiple other purposes.
Also Read:10 Real Life Hobbit Homes from Around the World
Additionally, it also has a mud kitchen with a sink and pots that will make it easier for your kids to create mud pies. The playhouse also includes a swinging wooden letterbox and a screen window that can be painted anytime. The painting screen complete with paintbrush pens encourages creativity and will keep the kids engaged.
This Plum Hobbit house is made from sustainably sourced FSC designed timber. The dimensions of the house measure 78-inches long, 51-inches wide and 49-inches high. The playhouse weighs around 173 lbs (78kg approx) and is available at Costco Wholesale at a base price of $899.99.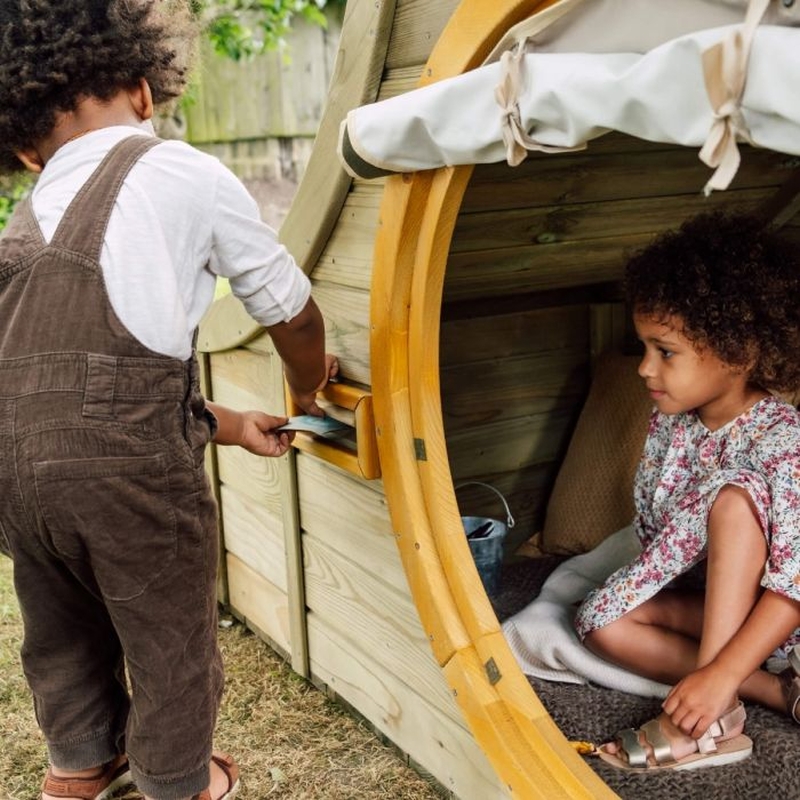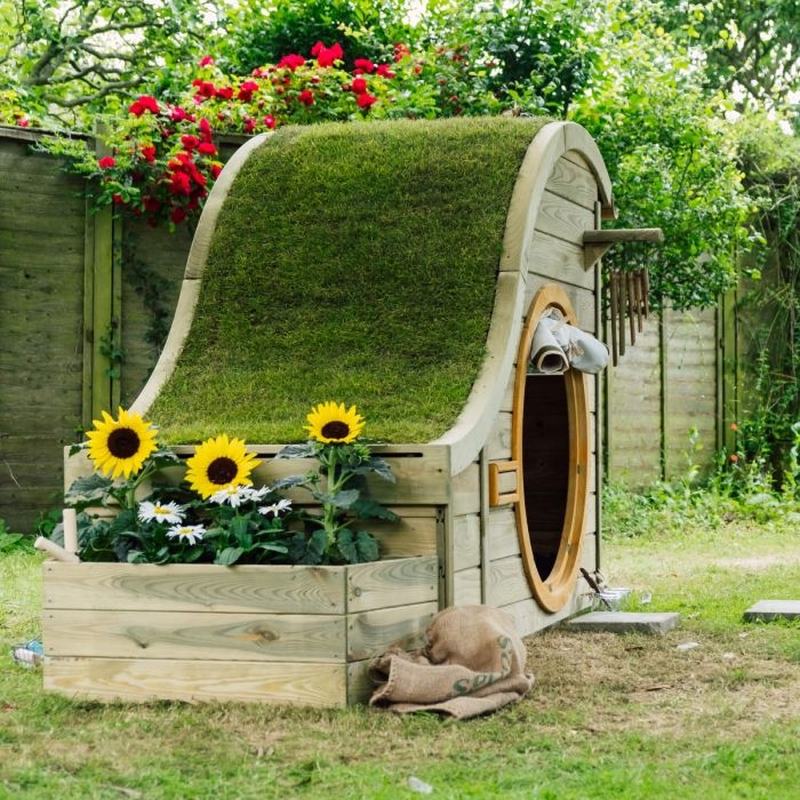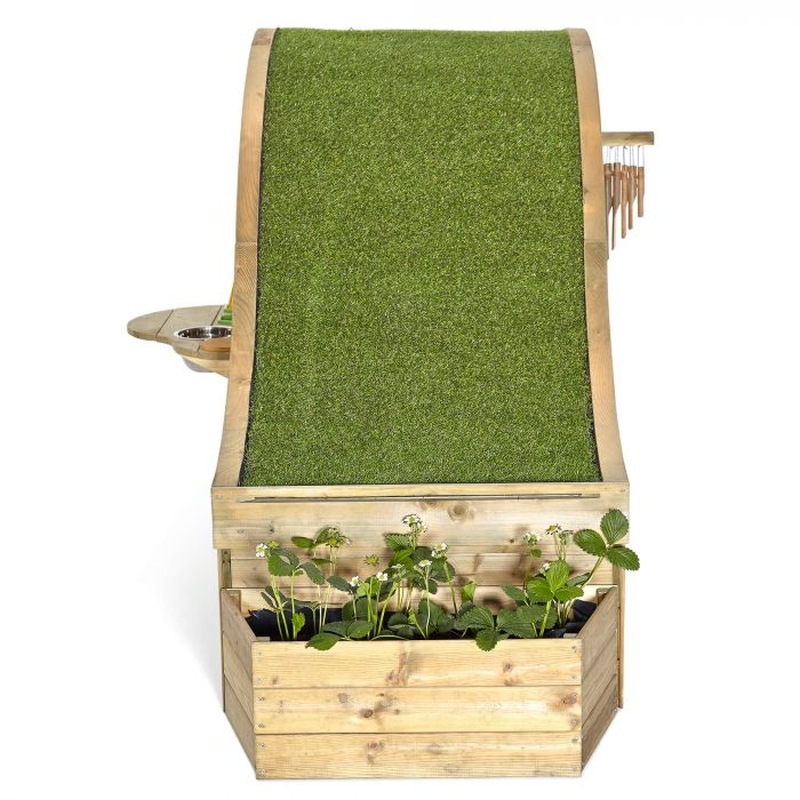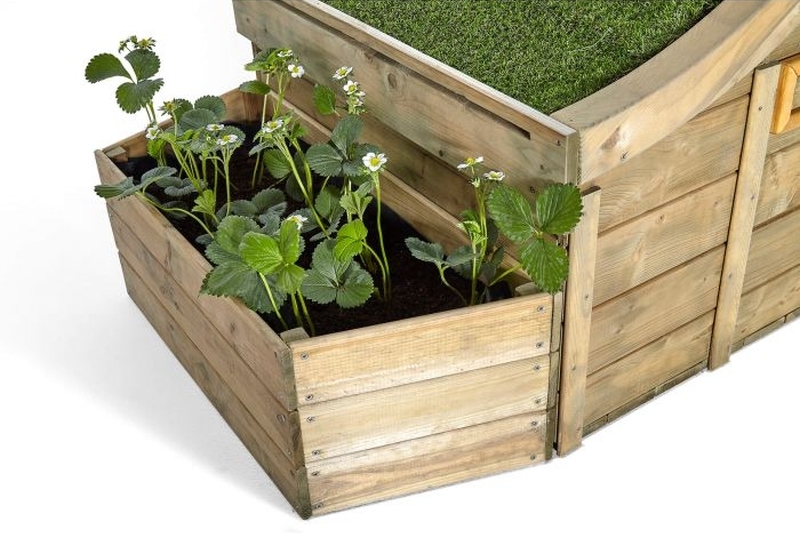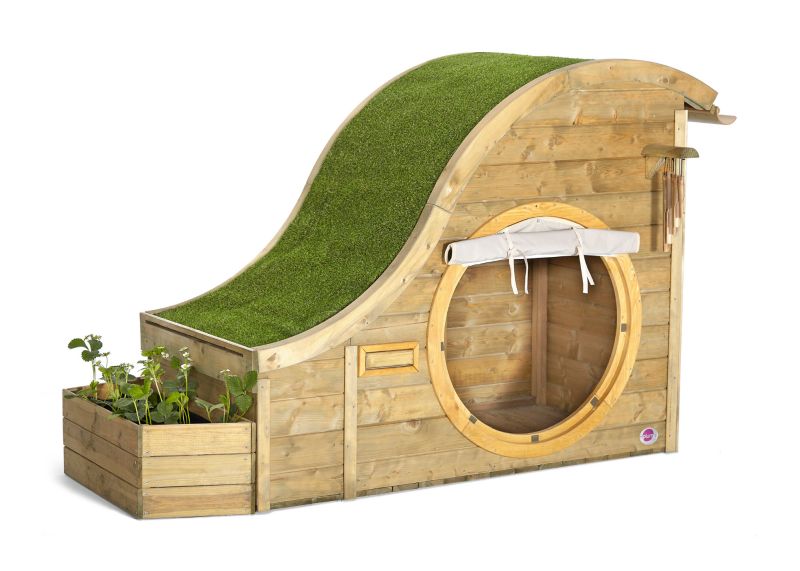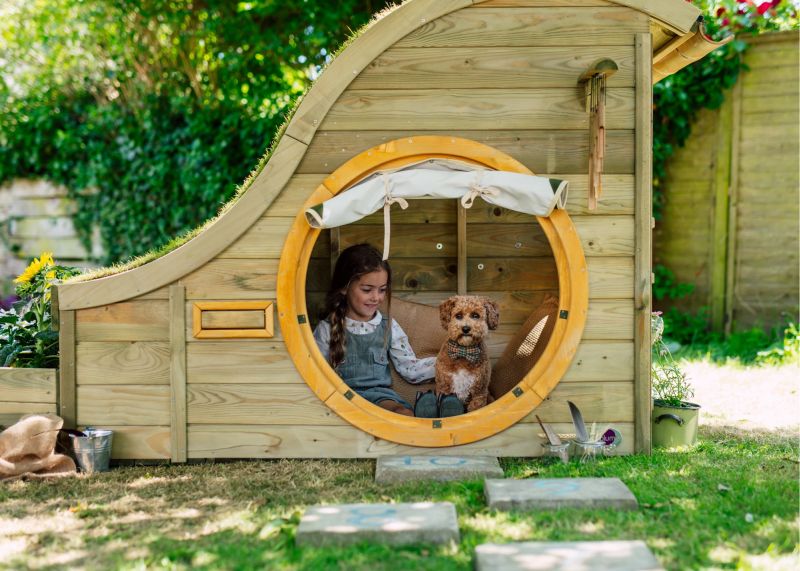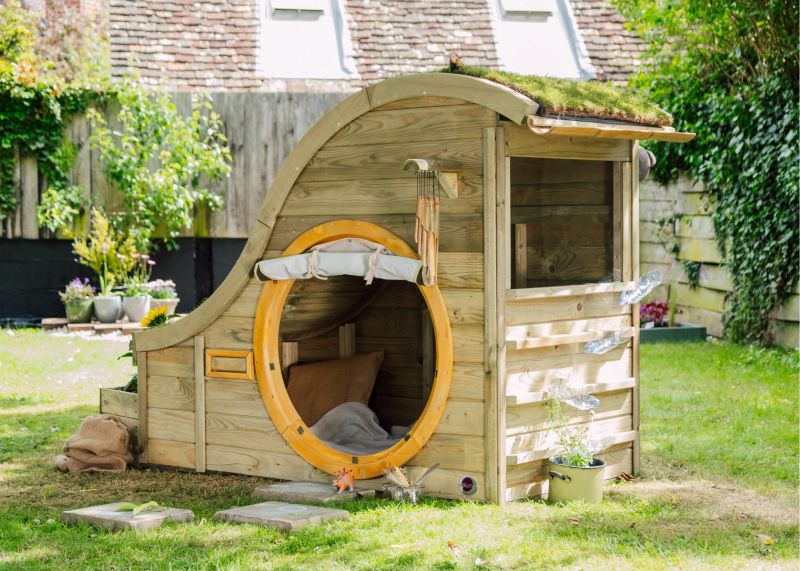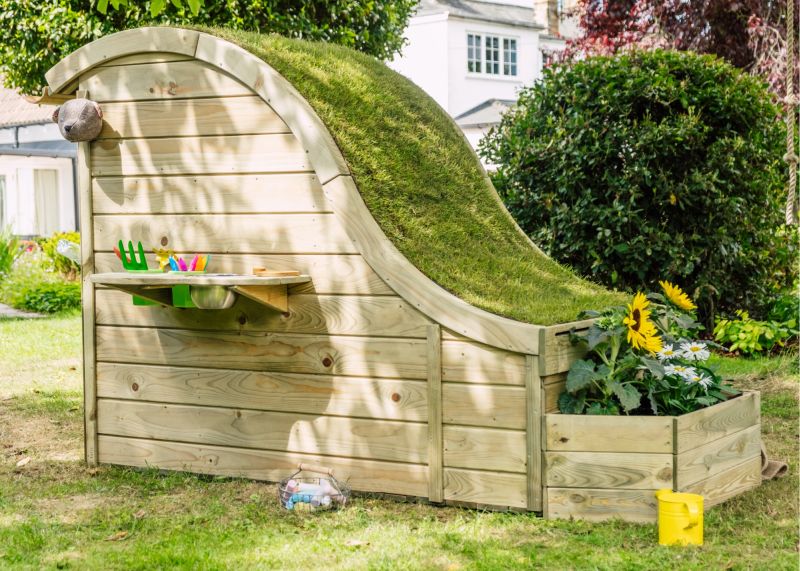 Via: Plum