Updated 25 February 2020: Plum Wine Dispenser – a wine preserver and cooler with built-in 7-inch touchscreen for one touch wine dispensing is available for $2499 on product website and Amazon.   
After a long exhausting day there's always something special about pouring a glass of wine down your throat. But what if you could not empty the bottle during the session? The predicament is that the left over wine gets oxidized and ends down the drain. But all you oenophiles out there need not worry about it anymore, as Plum, a countertop wine dispenser will give you many opportunities to finish the undone business.
The brainchild of David Koretz, it is a temperature-controlled storage unit that can hold two 750ml bottles of any wine, white or red, at a time. When bottles are placed inside the dispenser, the wine dispenser uses an intelligent technology that can identify more than 200 wine sticky-tags and automatically set an optimal temperature for each bottle in order to preserve the wine for a longer time span.
With the push of a button on the Plum's 7-inch touchscreen, the pressurized needle-based system punctures the cork or metal cap, and you're all set to pour wine at a time without removing the cork. This way wine in each bottle can be preserved for up to 90 days.
The body of wine dispenser boasts a clean aesthetic that will seamlessly blend into a modern kitchen or home bar. With Plum wine dispenser, you can have an ultimate wine-by-the-glass experience in comfort of your home any time, with your friends and even if you're by yourself.
You can pre-order this wine dispenser for $1499, and for a limited period, you'll get a Zalto Denk'art Burgundy wine glass free as a gesture of appreciation from the makers. The appliance will ship by spring 2017, so you'll have to wait until then to get your hands on it.
Also Read: D-Vine: First of its kind wine aerating machine by Constance Guisset
Albeit it's expensive but for oenophiles taste of wine is a top priority, and they'll love to own it.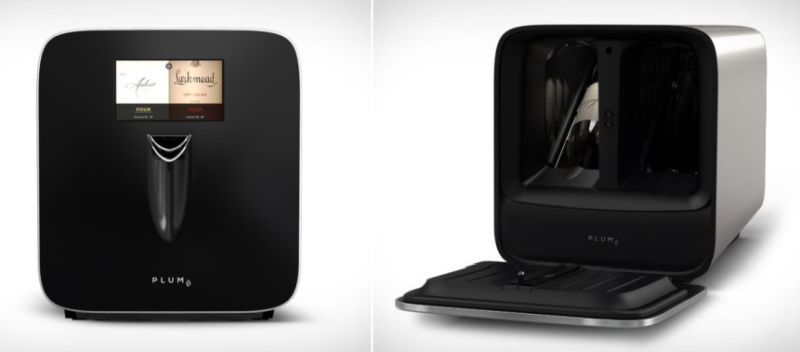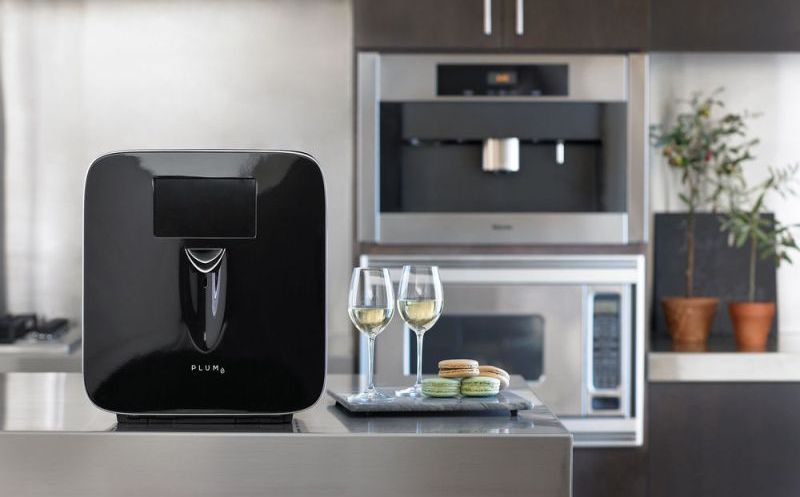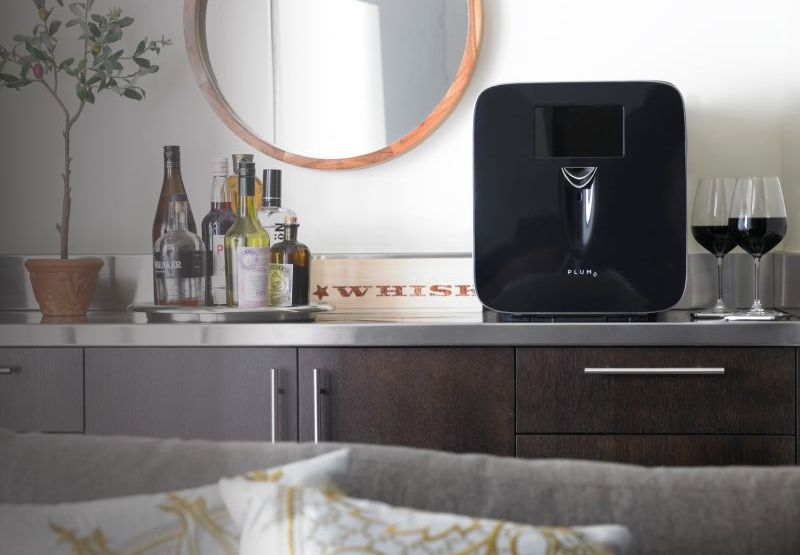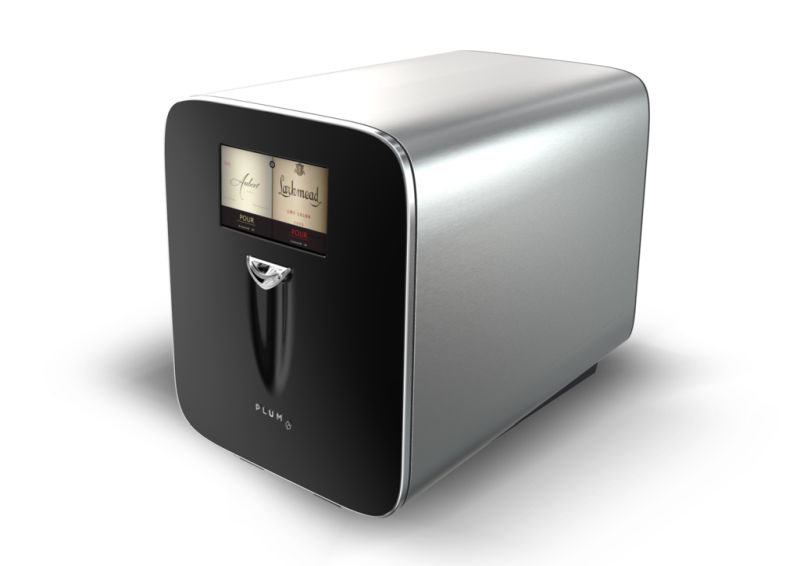 Via: Uncrate