We have seen countless teardrop trailers in the past decade but none like aluminum-skinned and black perforated leather-trimmed Polydrops teardrop Trailers. Polydrops trailers not only boast an aerodynamic shape but also look like a space vehicle.
The trailer maker gained a lot of attention during the pandemic for its P17A trailer and since then has created ripples in the teardrop trailer market. Homecrux called on Kyung-Hyun Lew, the founder of Polydrops trailer, for an exclusive interview where he discusses the challenges involved in founding the company and also reflects on the future of Polydrops.
Homecrux (HC): Tell us something about yourself and Polydrops: the idea and business? How helpful is Jieun's company? In what capacities do the two of you work?
Kyung-Hyun Lew (KL): I'm the founder of Polydrops, me and my wife (Jieun) designed the very first Polydrop trailer back in 2017 as a personal project while I was at SCI-Arc as a MArch student. Yes, Polydrops was not intended to be born as a business.
During road trips, we met lots of people, they were fascinated by the design and how it was constructed. There were some people who gave us their business cards to purchase the trailer if we ever start building more of the trailer. This actually made us think about starting a business. But still was vague about why we needed to do it or even how to start a business.
In 2018, while I was working on my thesis project, I met an angel investor in the parking lot of SCI-Arc. (somehow luckily, my school never let me work on my thesis project inside of the school building but they gave me a corner of the parking lot which was very highly exposed to the public) He'd invite us to his start-up incubator, full of engineers with passions to change the world which was a culture shock to us but soon be very fascinated by them. We joined the startup incubator right after graduation and that's how Polydrops started as a business.
*Jieun never founded her own company.
Jieun officially became Polydrops crew in early 2021. Just like any other startup company, all the crew members (including me) need to do everything, we all share what we do and discuss it together. But so far she is handling most of the marketing aspects, like taking photo shoots, video shooting, managing Instagram, and contacting media. Not to mention she also has an architectural design background, the first Polydrop trailer's exterior back in 2017 was mostly designed by her.
HC: Polydrops is only five years young. How is the competition treating you? Any particular names you look up to in the industry?
KL : Polydrops is officially 3 years old as a business and we just do whatever we love. If there're more companies that join what we love, we are happy to be friends with them.
HC: What's the lead time for a Polydrops trailer? Are they customizable to individual preferences?
KL: We are asking for 6 months of lead time for a P17 and 1 year for a P17A1. We do a few customizations but we are more focusing on shortening the lead time for existing orders.
HC: Polydrops models are like spaces capsules. Did you deliberately design it that way?
KL: Yes. It is designed to go on adventures but to be protected from outer environments at the same time.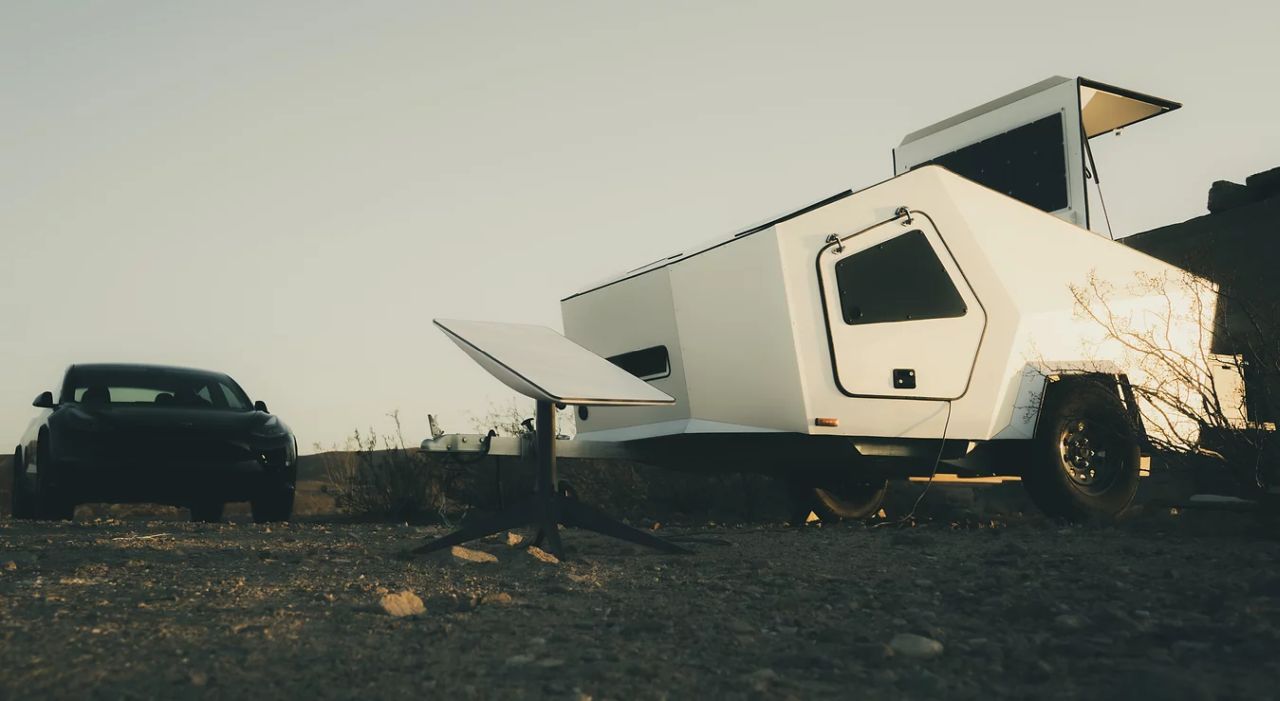 HC: Polydrops is not a camper trailer; rather you prefer to call it a "portable private space." Why so?
KL: Camping trailers sound like they are designed specifically for camping. However, Polydrop is designed for everyday use and customers can use it as a separate portable room in their home. That's why there's so much insulation, batteries, and solar panels installed.
Not to mention when you say a camper trailer or travel trailer, you will immediately imagine an old-fashioned, wooden box with lack of insulation on a wheel which is absolutely opposite to what we are doing.
HC: What are the major challenges you have come across? What's been the most impactful feedback suggesting you're on the right track?
KL: We'd like to contribute to the transportation shift to sustainable energy which let us survive on the earth longer. Our decision to shift all of our towing vehicles to electric/hybrid back in late 2020 was the most challenging. As you know, back in 2020 there were not much of EV or PHEVs on the road. Even these days they share less than 5% of new car sales, which means we'll target excessively fewer customers for sure.
But we've seen major companies release press about their plan to tow their products with EVs after our press release about P17A and road test results. This proves that we are heading in the right direction, or at least we are disrupting the existing RV industries.
HC: Polydrops P17A was a major hit even before its official launch? Are you still receiving orders for your maiden build or has the successor, P17 Essential, taken over?
KL: As we mentioned above, P17A was not intended to be a commercial hit at all. It is more like our statement to show to (mostly to the RV industries) the public what RV's future would be.
Instead, P17 is targeting broad customers but still offering our signature design with heavy insulation and better aerodynamics than traditional teardrop trailers.
The P17A1 took over the position of P17A with even better aerodynamics and newly designed interior. Currently, both P17 and P17A1 are available to order.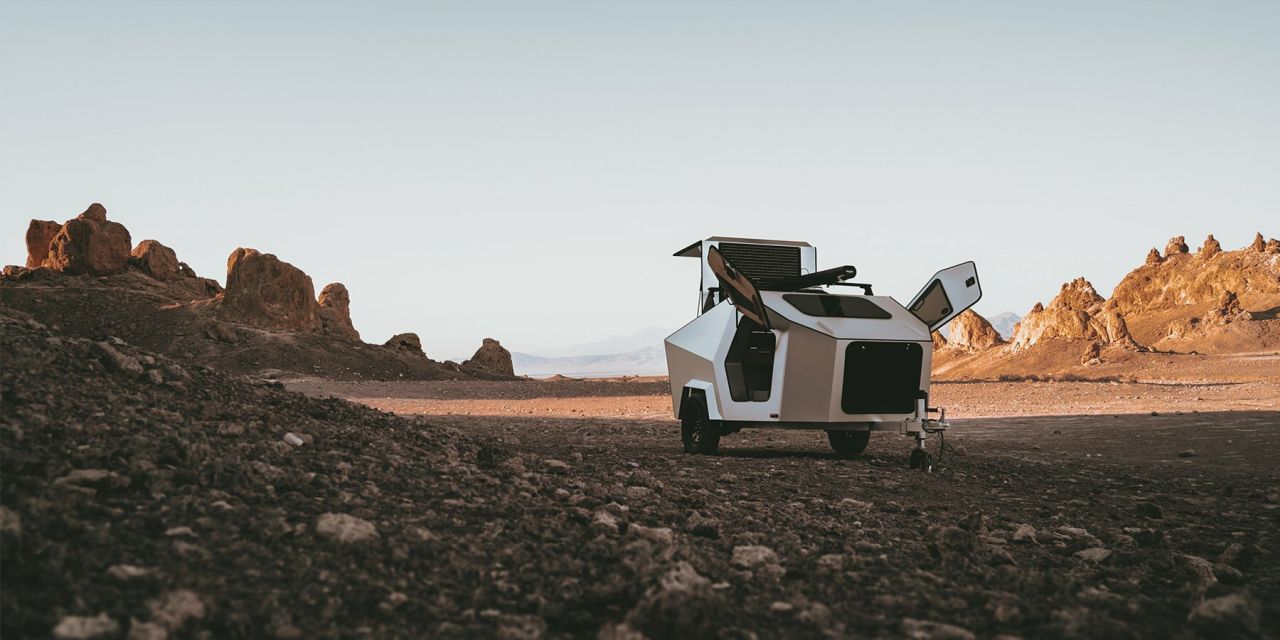 Also Read: Interview With D'Arcy McNaughton Founder of Acorn Tiny Homes
HC: How has the pandemic affected your business?
KL: We've been forced to close our business temporarily during the beginning of the Covid due to the order of the city of Los Angeles, which led us to huge trouble. We've made it through after all and the logistics issue is bothering us but so far we are sailing down smoothly.
HC: Are you just focusing on the US market for now or do you plan on going global?
KL: We do have some international customers over in South Korea and Sweden. We are planning to officially go global at some point. But right now, we're more focusing on the US market as we're still a growing startup.
HC: We have been hearing about the P21X a lot. What's the status?
KL: It is still in the prototype phase. We have a physical product (which was a graduation project back in 2018 at SCI-Arc) but releasing it is not a top priority.
HC: What should we expect from Polydrops in the near future; anything you'd like to tease to our readers.
KL: We can't tell you everything since even we don't know the future and how the future affects our business. But what I could tell you and the readers is that we believe Polydrops as a company that designs space, not as a travel trailer manufacturer (even though that is what we are actually doing right now). In the future, you might see some dumb or weird project that the travel trailer company never did but is quite amusing.