You may have seen a few freestanding hammocks but Austria-based Michael Kitzberger of Pondell has come up with a super unique idea. Imagine your hammock packed entirely into a case that can be carried on your back. Check out the QNUX, a portable hammock complete with a stand you can take anywhere you want without much effort.
Inspired by rope bridges, this clever hammock system makes use of strong stainless steel ropes to hang a person in the air. One needs to unfold the feet and arms first, guide the steel cables through the legs, hang the mat, and it can be placed on a flat surface for some cheerful swinging moments. The hammock is said to support up to 400 pounds of weight.
The hammock is made from breathable, UV and weather-resistant Italian textiles. Each unit comprises a mat, x-rope, pillow, support profile, umbrella, inflatable neck pillow, and a tablet holder with an attachment to shield you from the sun. With all the additional accessories, it weighs just 19 pounds.
Also Read: 15 Hammock Designs that Look Like Sculptures
The QNUX hammock is a great addition to your camping gear. One can take it anywhere and have a hammock ready without any trees and tools required. It comes in a few color options you can pick from according to your taste. It's currently up for crowd-funding on Kickstarter for €599 ($706) with shipping estimated to begin in February 2021.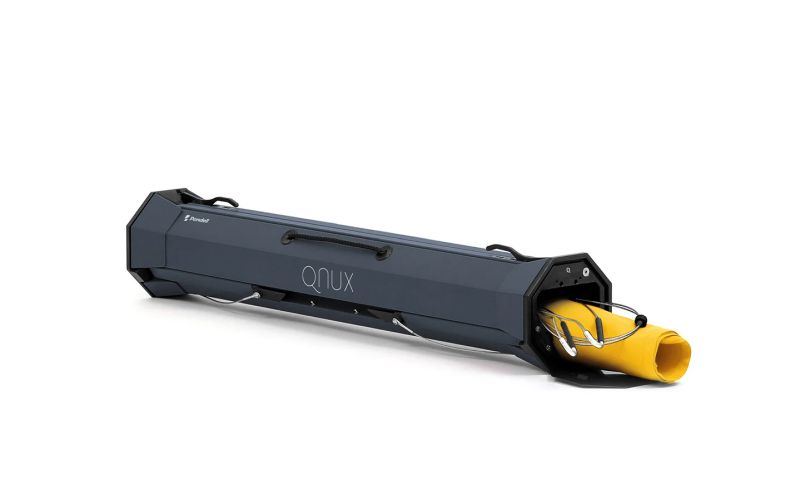 Via: NewAtlas