The amount of plastic ending up in oceans is immeasurable, which is a matter of concern for all of us. South African designer Porky Hefer has envisioned the impact of ocean plastic pollution in his own unique style. He has created creepy hanging chairs, representing mutated marine life that has taken creepy forms due to the plastic mess in the oceans.
The project depicting the future is aptly titled "Plastocene – Marine Mutants from a Disposable World". According to Hefer, the abundance of plastics in water bodies will eliminate many sea species while the others may transmutate within the toxic environment. The transitional forms are represented in the Plastocene.
Hefer has created the chairs in the shape of creepy sea creatures of the future. There are a total of five chairs symbolizing different discarded materials like cigarette butts, straws, disposable cups, etc.
Buttpuss
It is a giant, 14 meter-wide octopus clad with hand-felted cigarette butts speculated as an example of mutated creatures that shall inherit the earth in the future.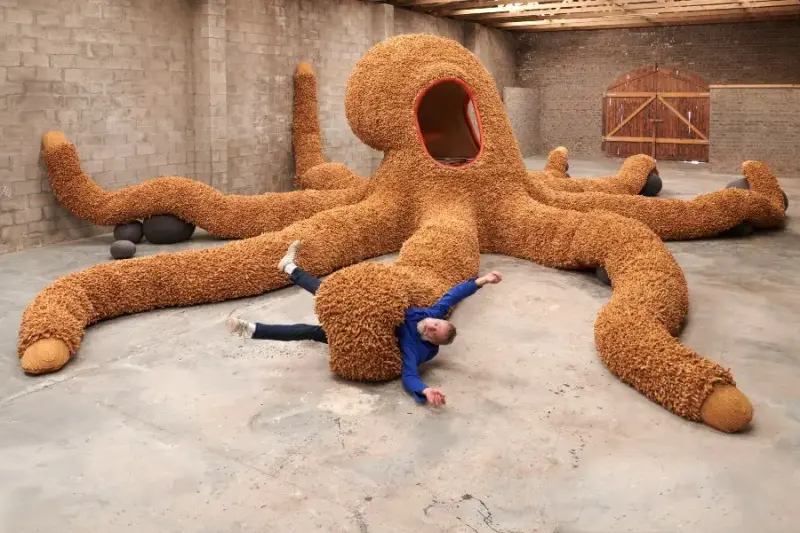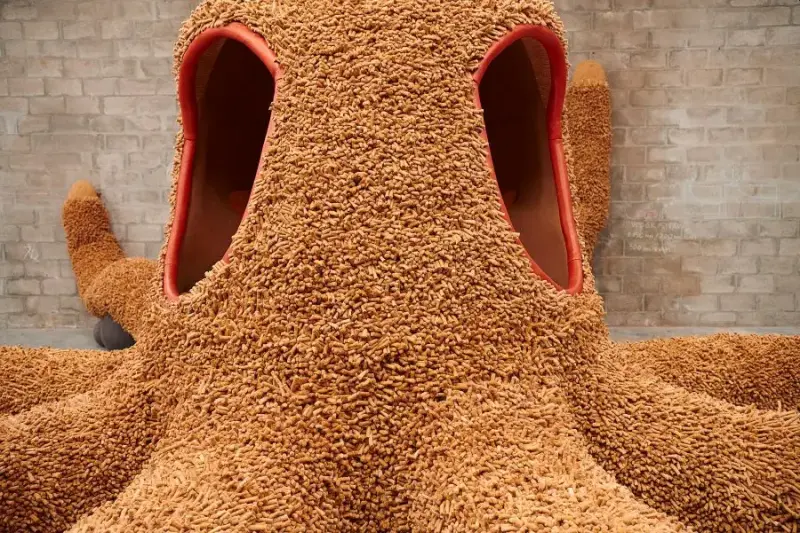 Also Read: Porky Hefer's Molecules Leather Hanging Pods Educate us to Live in Harmony with Others
Flat White
This creature symbolizes pollution generated from plastic cutlery, which is one of the most deadly plastics for sea turtles, birds, and marine animals. Lined in white leather, it nearly looks like a coffee cup, with a large, round mouth along with eyes in the front. It even has fins and a tail.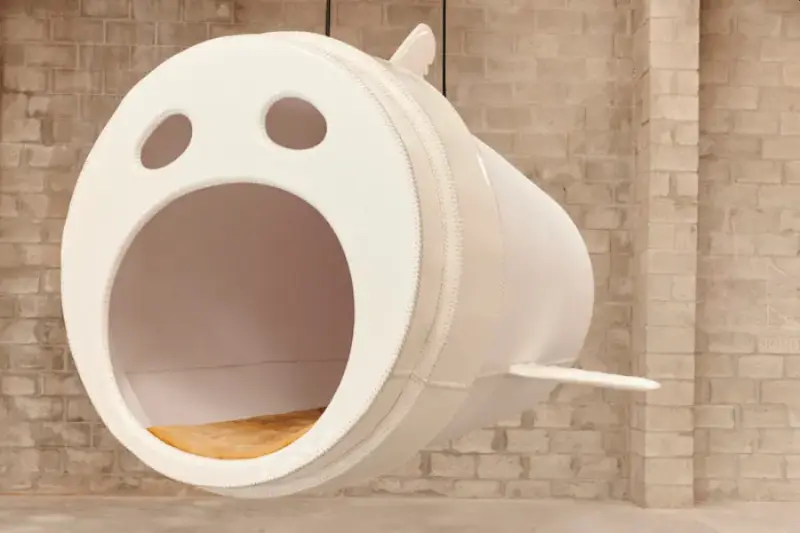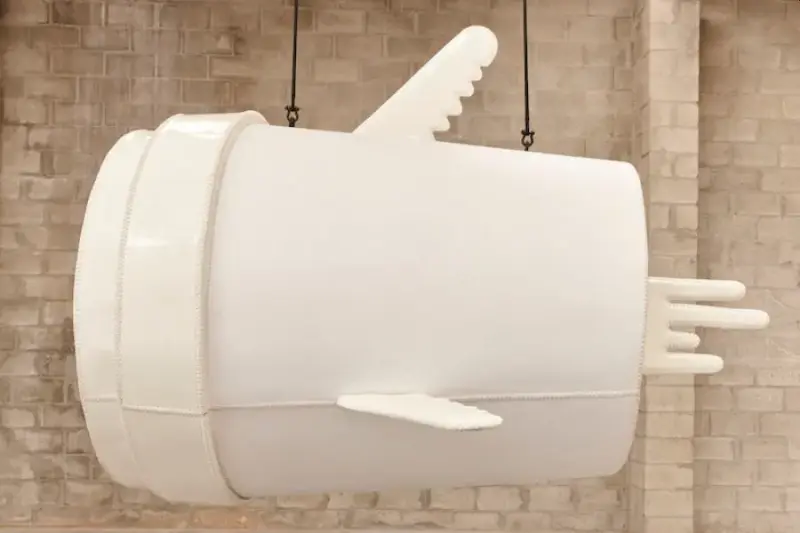 Q-Tip
This fluffy marine mutant represents the widespread cotton bud pollution. Its bloomy shape and big mouth make it look a bit dreadful. The hanging chair is made using recycled sails and textiles as a material.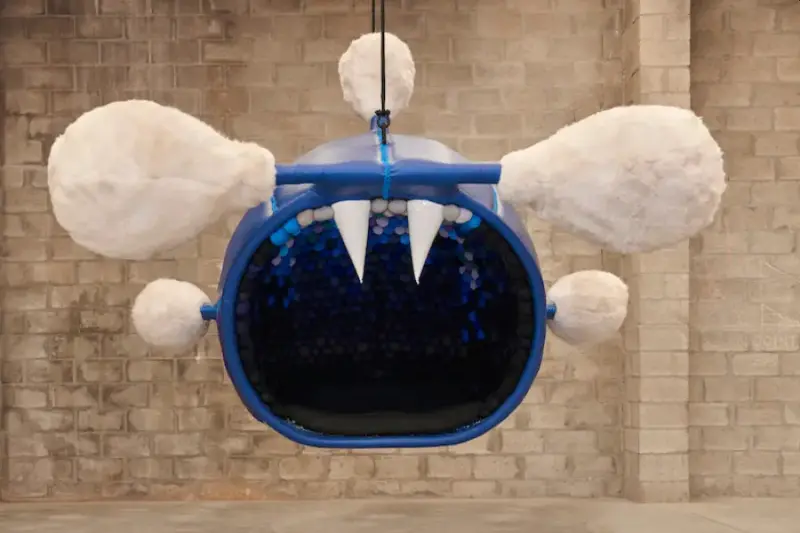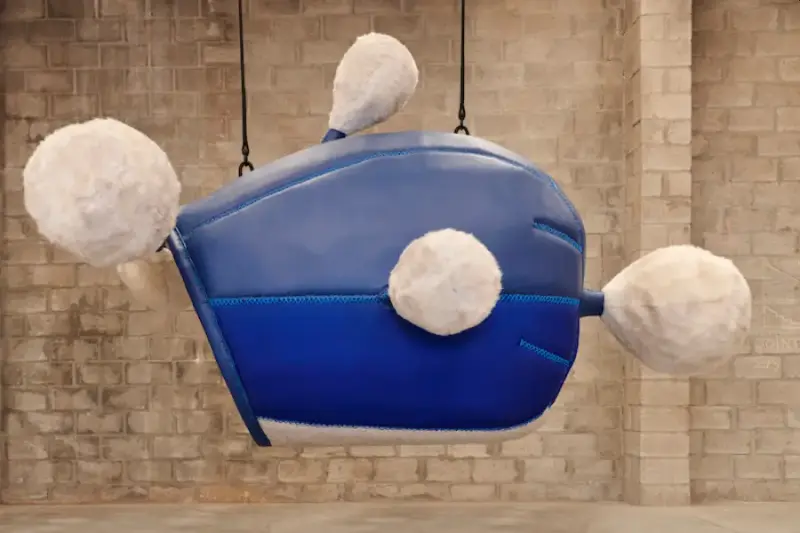 Sabre Toothed Netfeesh
A fishing net that's been lost or abandoned in the ocean can create a very dangerous trap for sea animals. Hefer has also made a chair to remind this type of pollution. It is woven from chicken wire, nylon rope off cuts, and recycled textiles. This creature has taken the different colors of fishing nets found on the ocean.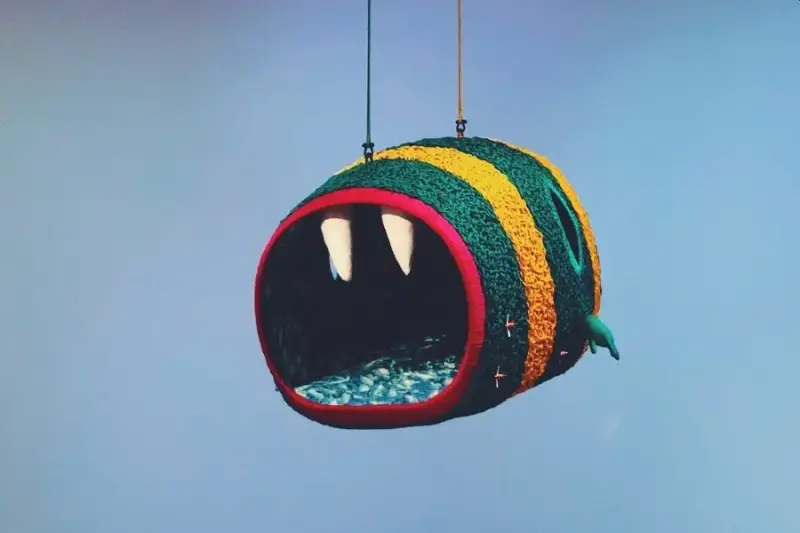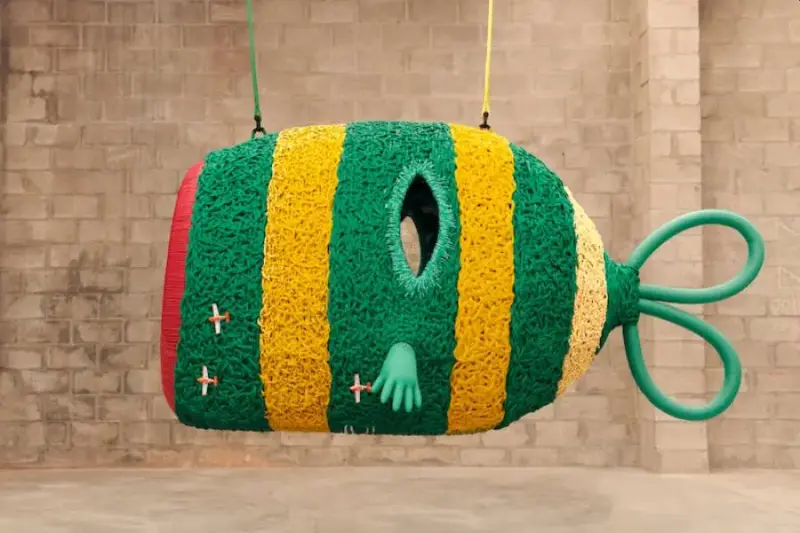 Sucker Fish
This is the creepiest mutated sea creature visualized by Hefer. It catches the eye outrightly with its unique appearance that symbolizes pollution from straws.