South African designer Porky Hefer is famous for his unique hanging pods including animal-shaped chairs and human-sized nests made of Kubu cane and wood. He has recently designed a new collection of leather hanging pods in the form of molecular structures. Dubbed Molecules, these spherical pods were presented at Design Miami 2019 with Cape Town-based Southern Guild Gallery.
The collection comprises three suspended pods named after the chemical compounds – Dihydrogen Monoxide, Fluoroheliate Monoxide, and Hydrogen Difluoride. Each pod features three spheres, colored in atomic color codes of the corresponding chemical. White stands for hydrogen, red for oxygen, and green represents chlorine.
Also Read: These Wearable Chairs Won't Let You go Weak in the Knees
Upholstered in leather, these hanging pods are lined with plush sheepskin for a comfortable feel on the inside. A steel frame is incorporated to maintain the shape and structure of the pods.
These pods aren't only meant for sitting; rather they enlighten us to live in harmony with others, just like molecules of a substance.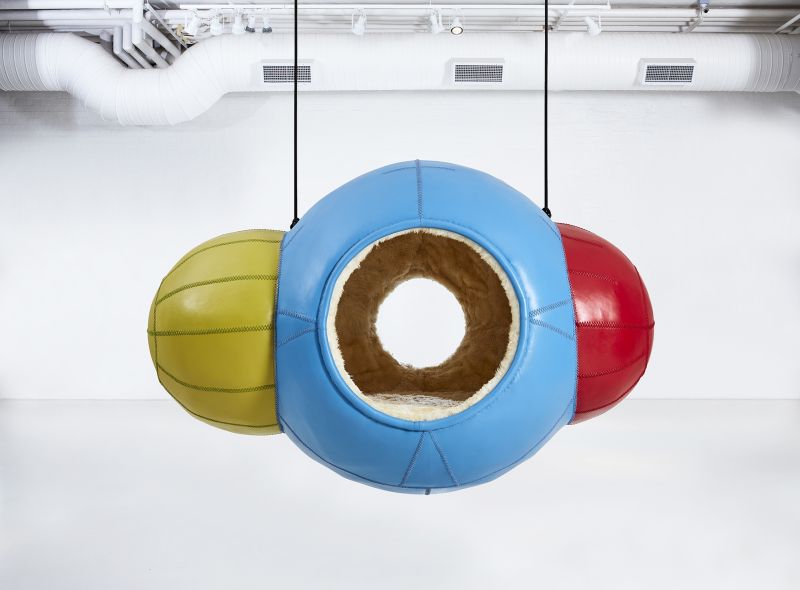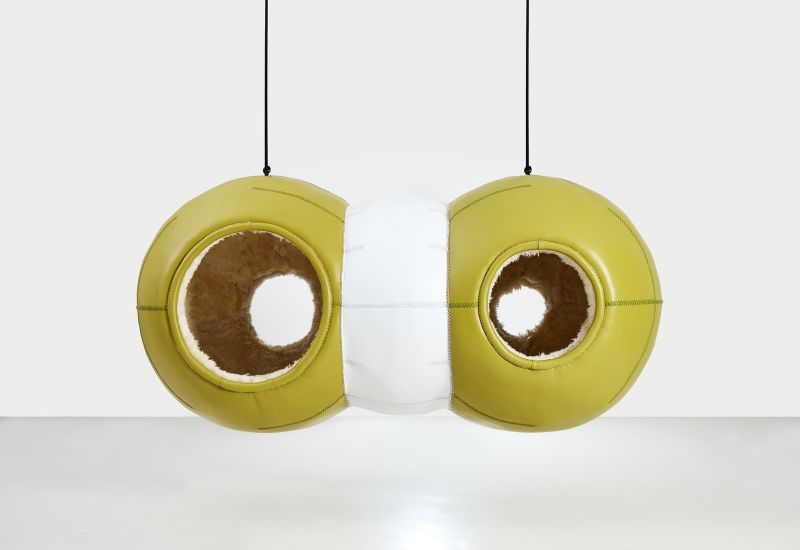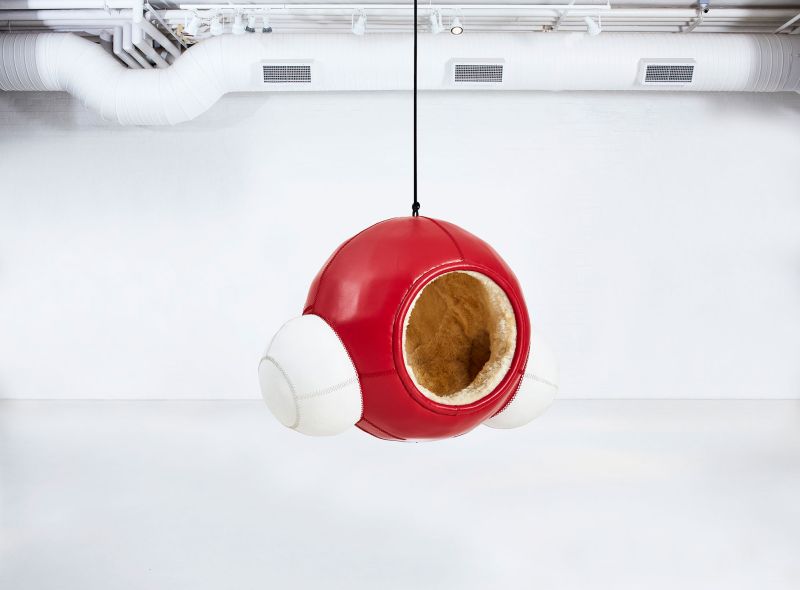 Featured Image by Hayden Phipps / Via: Wallpaper