The South African designer Porky Hefer makes cozy hanging chairs in shapes of animal, similar to this shark-shaped hanging cocoon which he made in early 2015. Most of his designs are inspired by nature and his latest cocoon-shaped hanging chairs, exhibited at his solo show 'Heart of Lightness' in New York beautifully reflects the image. Inspired by the weaver bird, these life-size nests are woven from Kubu cane and wood as cozy sleeping pods.
Made using traditional crafting techniques of South Africa, these sculptural hanging chairs are made of natural fibers that are woven around a steel framework like a real life nest. There are multiple passageways in the cocoons for air and light, plus it helps in circulation air in different directions. The spongy cushions add even more fun in these human nests. Just hang these nest-shaped cocoons to ceilings and enjoy resting in a luxurious swinging pod.
These hanging cocoons looks attractive and everybody will love to snuggle up in such a natural form of art. The art exhibition displays seven types of natural-fiber hanging cocoon chairs that all have a different concept. Whether you place them in your lounge or study room, they are inviting enough for the one who is thinking to rest for a while.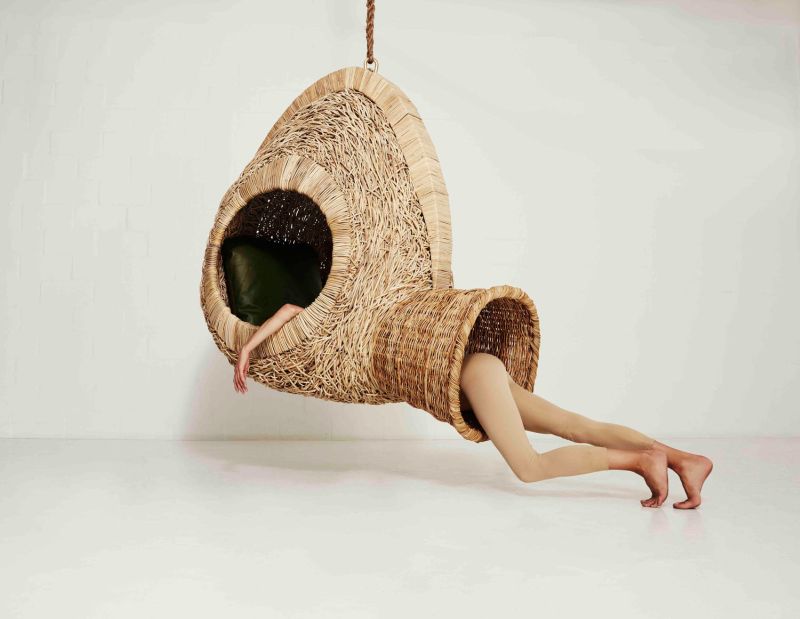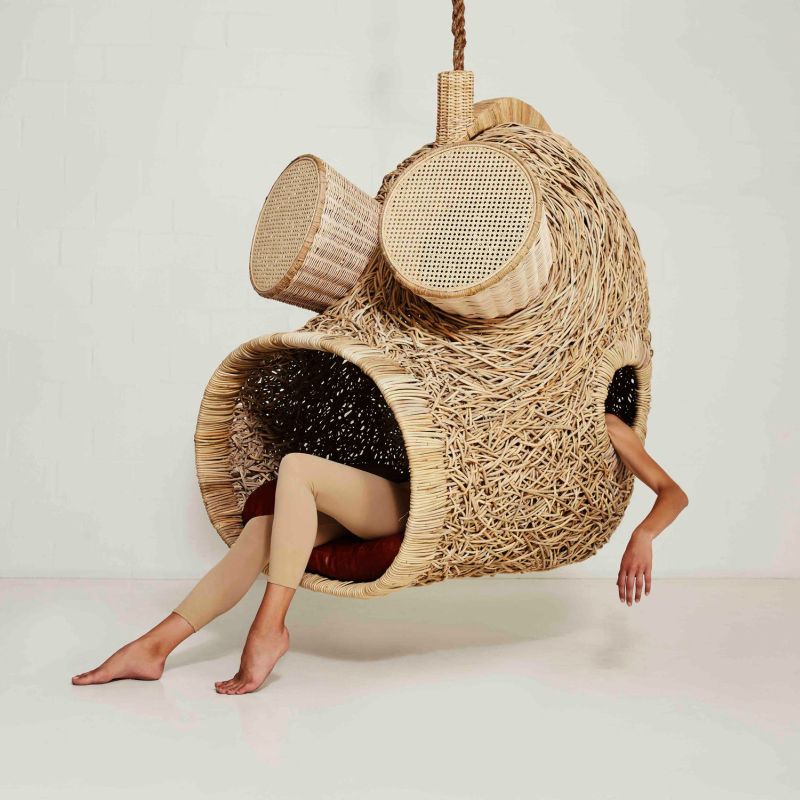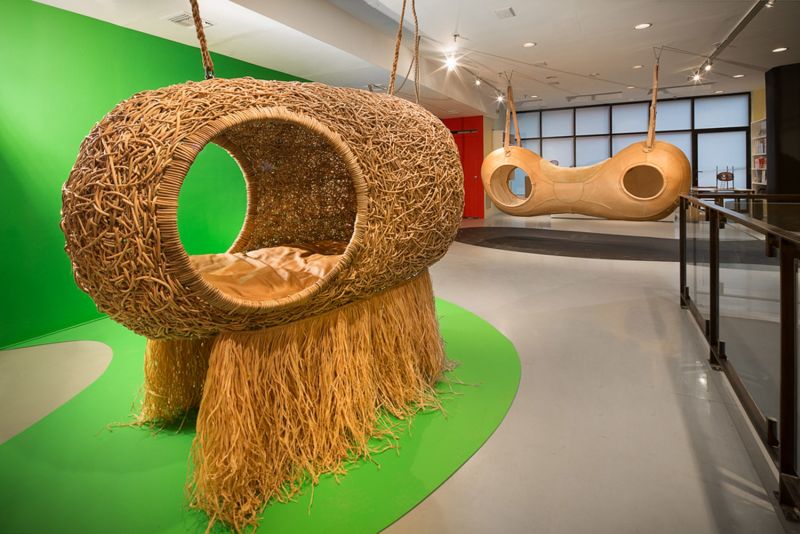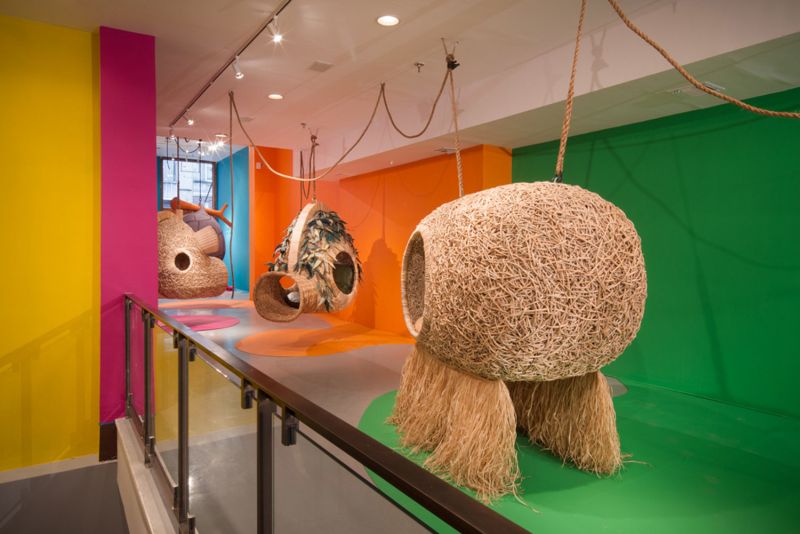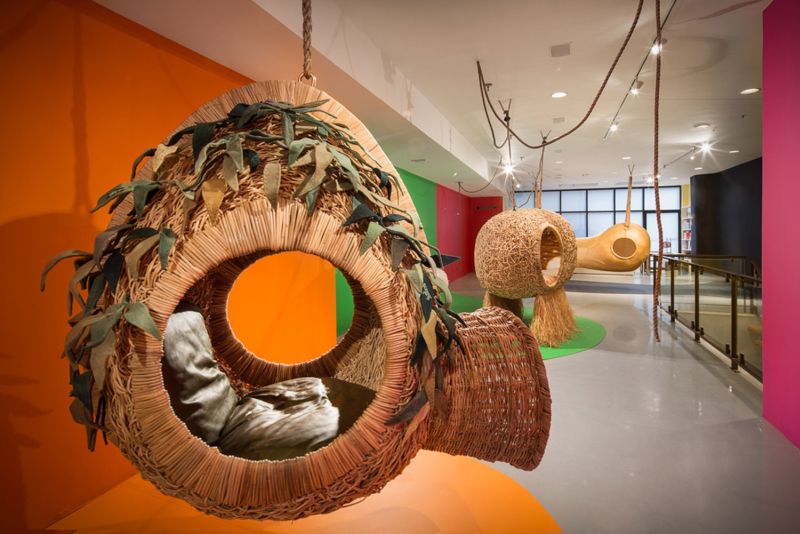 Via: TheTwoCollectivea