With fall just around the corner, you must be looking for cool new ways and products to decorate your home for Halloween. If yes, there's good news for you – Pottery Barn has released its new line of home décor items that look perfect for the spookiest day of the year.
The collection includes a wide variety of Halloween-themed décor, including skeleton glasses, pumpkin pillows, bats doormat with lights, harvest pumpkin wreath, lighted snoopy figure, and a spider candy bowl. We have listed some of our favorite products from the Pottery Barn's Halloween collection below:
Pumpkin Pillows
Crafted from polyester fabric, these teddy bear–style pillows are perfect to add Halloween fun to the living room. You can proudly show them off in the upcoming season.
Price: Starts at $29.50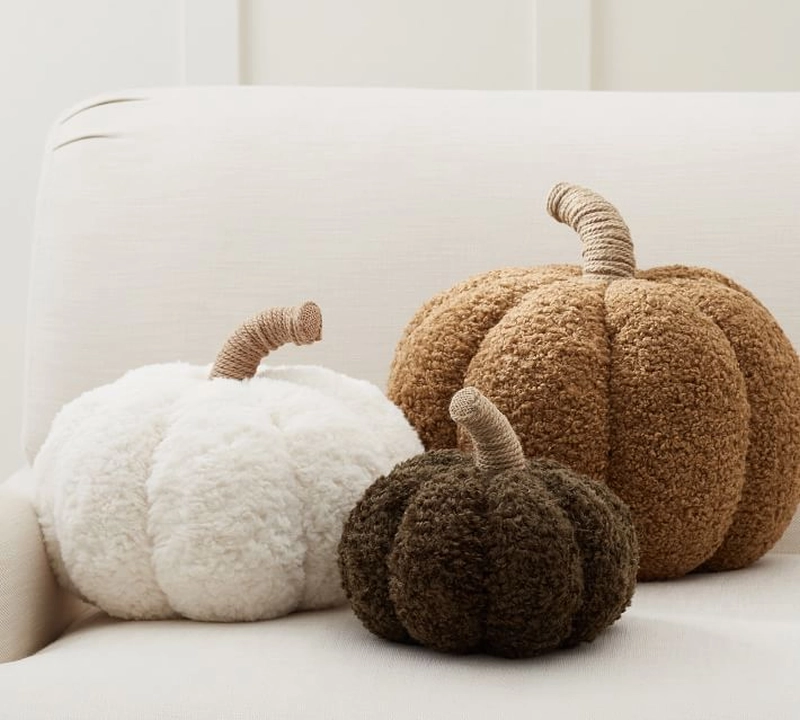 Skeleton Drinkware
Available in different designs, these skeleton glasses are perfect to elevate the Halloween party. The glass is soda-lime and the skeleton embellishment is handmade of zinc alloy.
Price: Starts at $24.50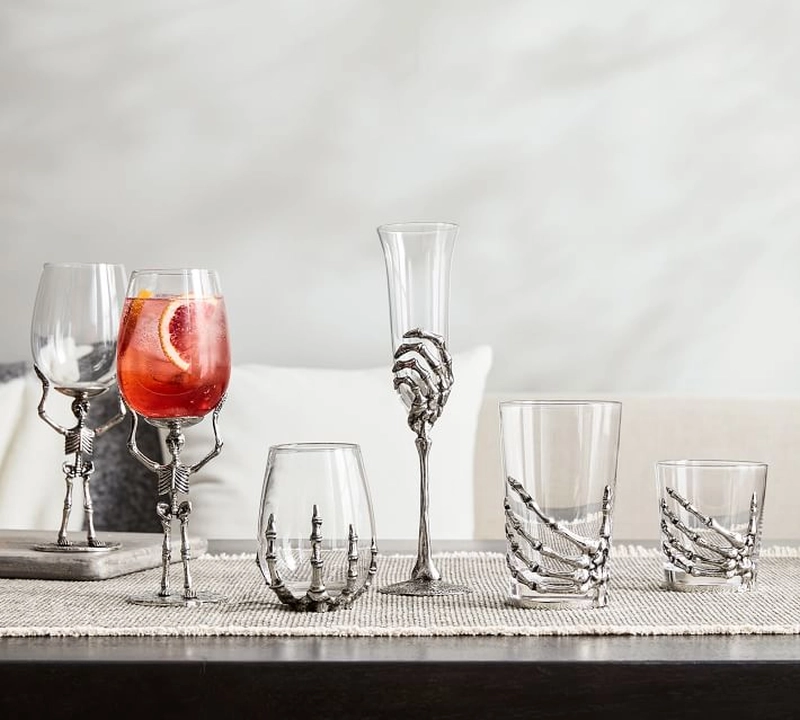 Bats Light Up Doormat
Add Halloween fun to the front door with this unique doormat with built-in lights that activate when stepped on. It is crafted from natural coir with a no-slip back.
Price: $39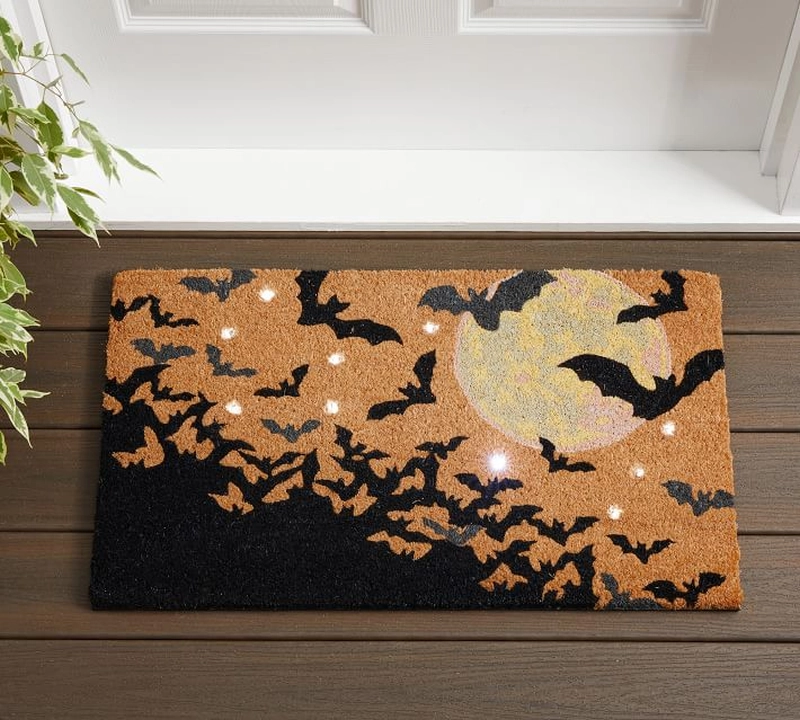 Also Read: How to Create a Sweet and Spooky Living Room for Halloween?
Harvest Pumpkin Wreath & Garland
It is a not-so-scary Halloween decoration that will add cheerful essence to the living space. It is hand-assembled using polyester, plastic and styrofoam with a rattan frame.
Price: Starts at $129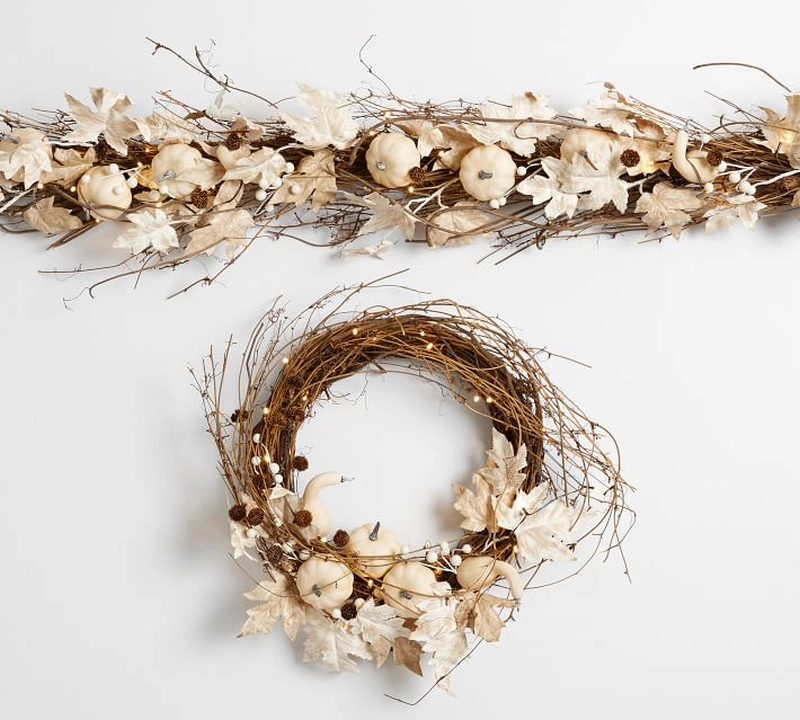 Trick or Treat Bat Candy Bowl
Sitting on a unique base with bat figures, this hand-cast metal bowl can hold lots of candy. It will create a spooky affair on the dining table.
Price: $89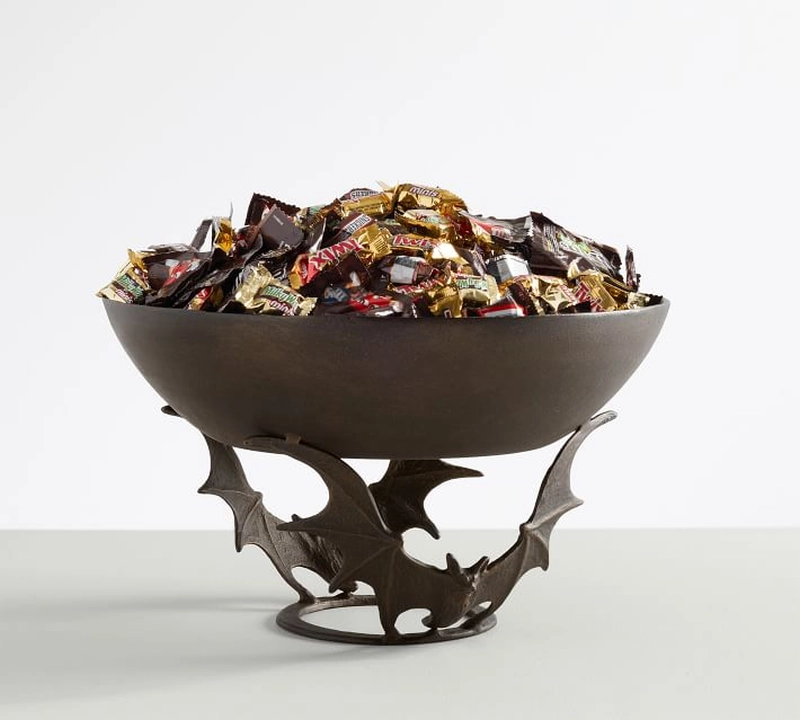 Lit Snoopy on Giant Pumpkin
Part of the new Peanuts collection, this lighted figure of Snoopy lounging on top of a jack-o-lantern will greet every visitor at home with the same enthu. It is decorated with 150 string lights.
Price: $399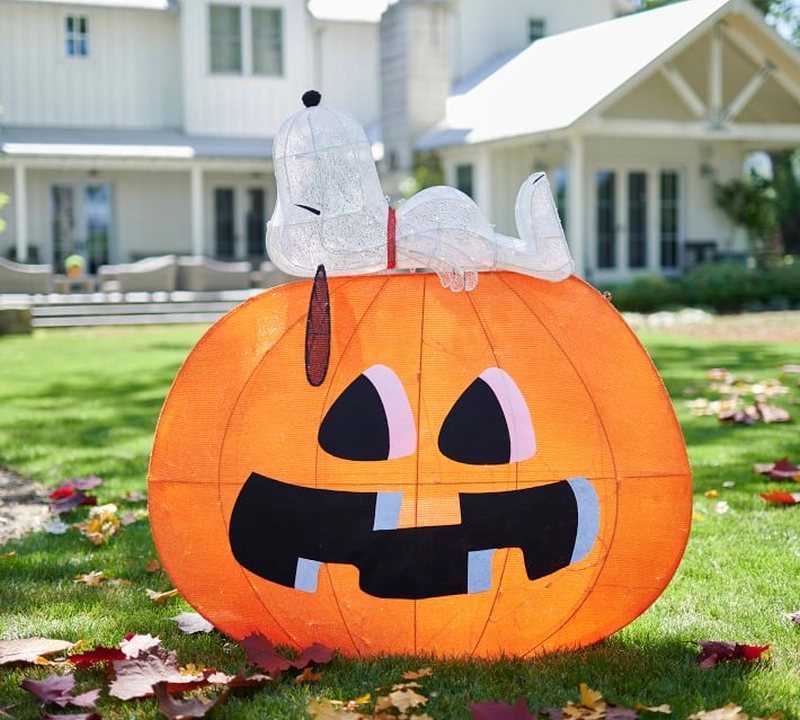 Lit Snoopy with Boo Sign
Perfect to bring a big smile to a guest's face, this lighted Halloween decoration will enhance outdoor décor during the day as well as at night. It comprises 100 string lights.
Price: $169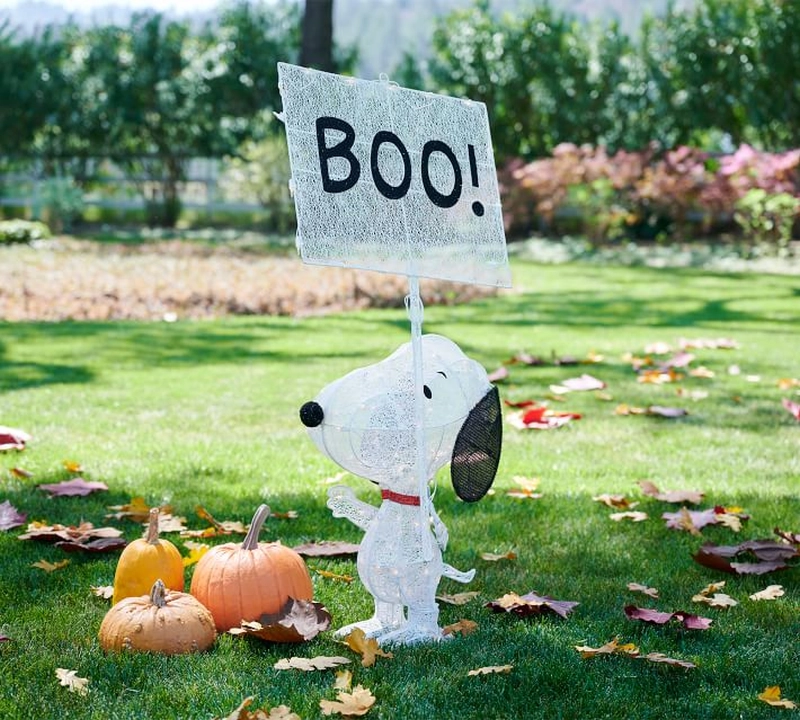 Aragog Spider & Mini Spider String Lights
Crafted from fabric, flocking, metal and plastic, this dank Halloween prop will bring a whimsical touch to space. The giant spider comprises 90 white bulbs and the spider string lights include 10 string lights.
Price: $149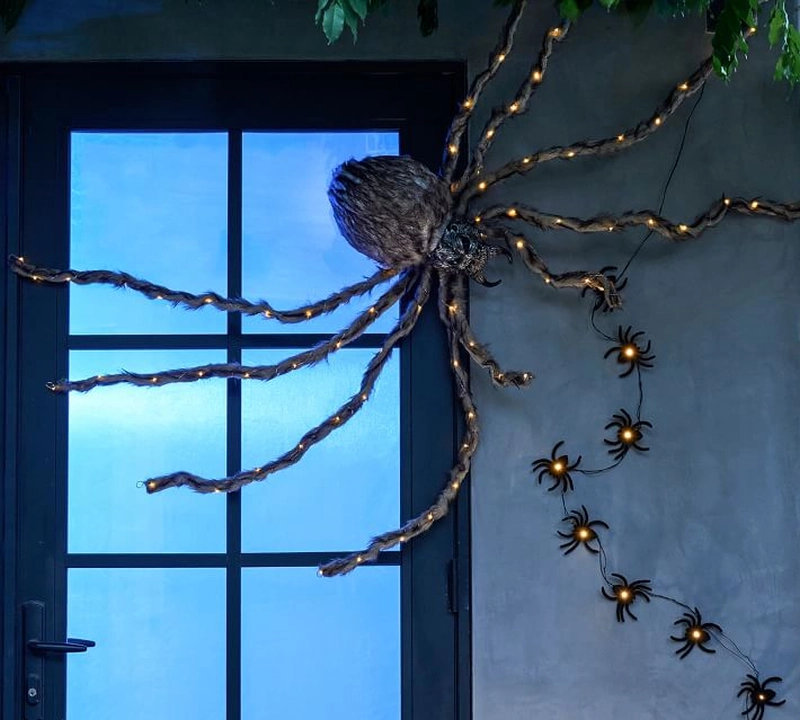 Floating Candle String Lights
Inspired by the floating candles in Hogwarts, these unique string lights are not a new concept but are just perfect for a spooky look. It will be an attention-grabbing centerpiece above the dining table.
Price: $149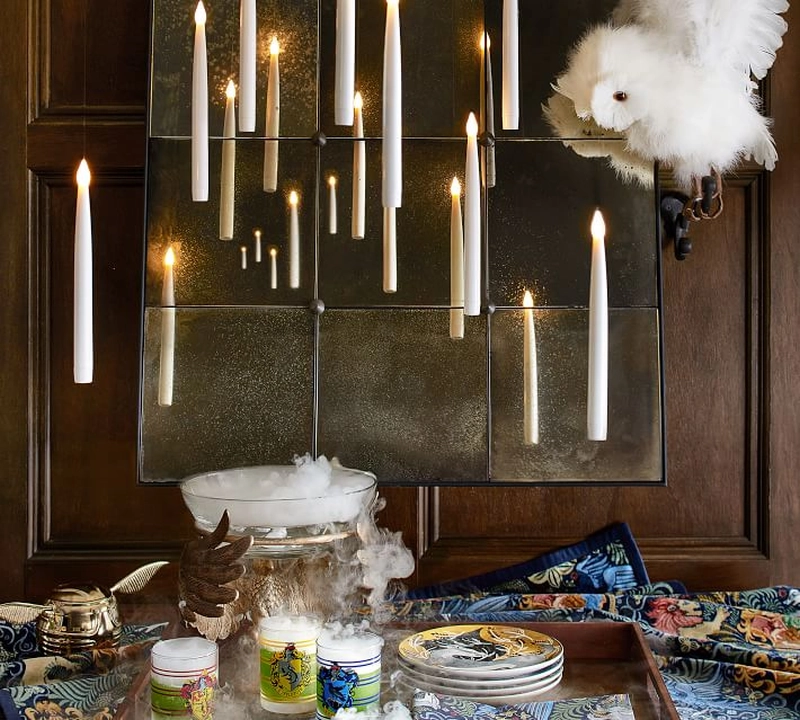 Aldo Pumpkin Embroidered Table Throw
This embroidered table throw will put the colors of autumn on full display. Each sheet is woven from 85-percent cotton and 15-percent linen.
Price: $149