Halloween is not just another day for kids' treat, candies and costume parties. It is a playful kick-off to fall where we enjoy being crazy and welcome chilling vibes into our homes. So, why just decorate the front porch, leaving the rest of the areas untouched? Celebrate the spookiest day of the year by adding fun and scary to the living room too.
There are a variety of things you can do to fill your living room with a festive spirit. Likely, you have to decorate walls, coffee table, fireplace mantel, etc. We have summed up 70+ Halloween living room decor ideas in seven broad categories for your inspiration, have a look.
Induce Vibrant Colors
Colors can bring life to any space, and when it comes to Halloween, the bloody red is our all-time favorite shade to cast the spell all over. No, we are not suggesting you to paint your walls red, instead, decorate your living room with spooky candles, flowers, wreaths, garlands, painted pumpkins, curtains, rugs, and lights scattering red ambiance throughout the place.
Apart from traditional pumpkins, you can also use tomatoes or apples as part of the décor. Place tomatoes in a bowl and draw scary faces on tomatoes to intensify the effect. You can also go with green or fall-colored decorations.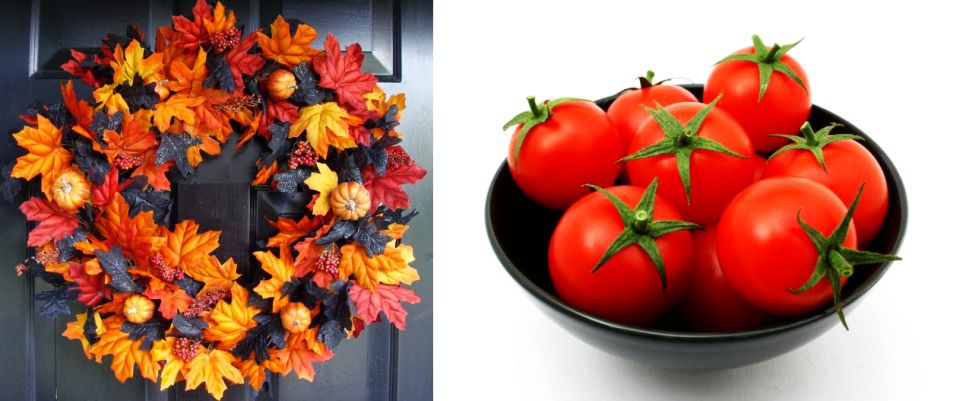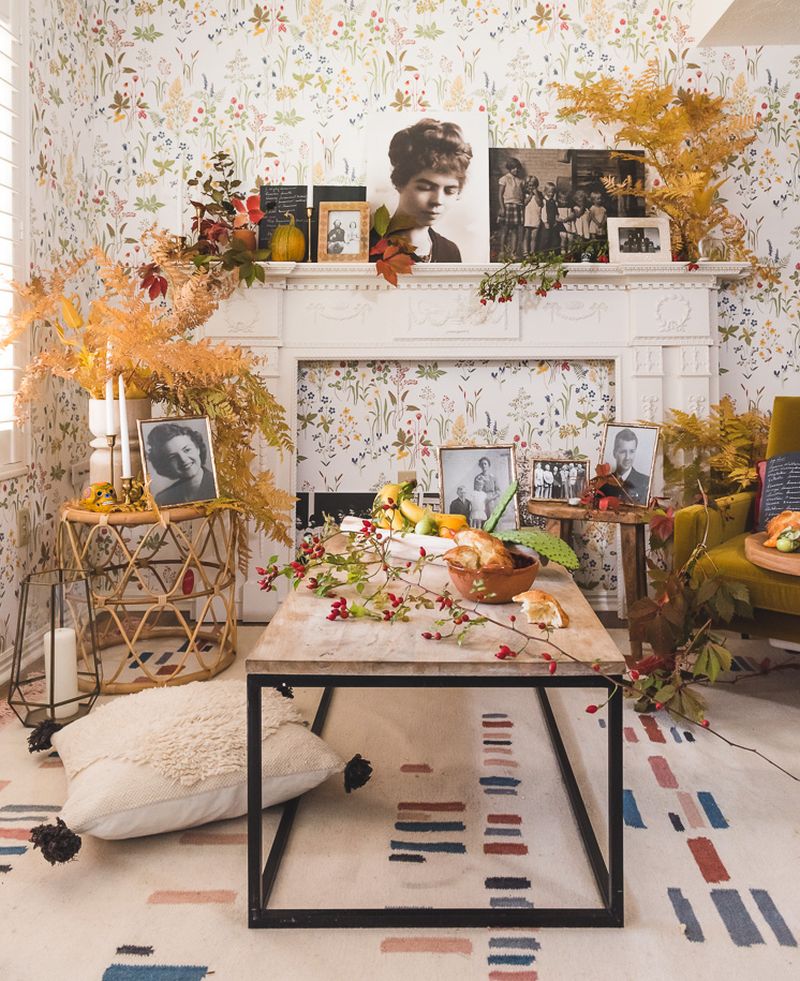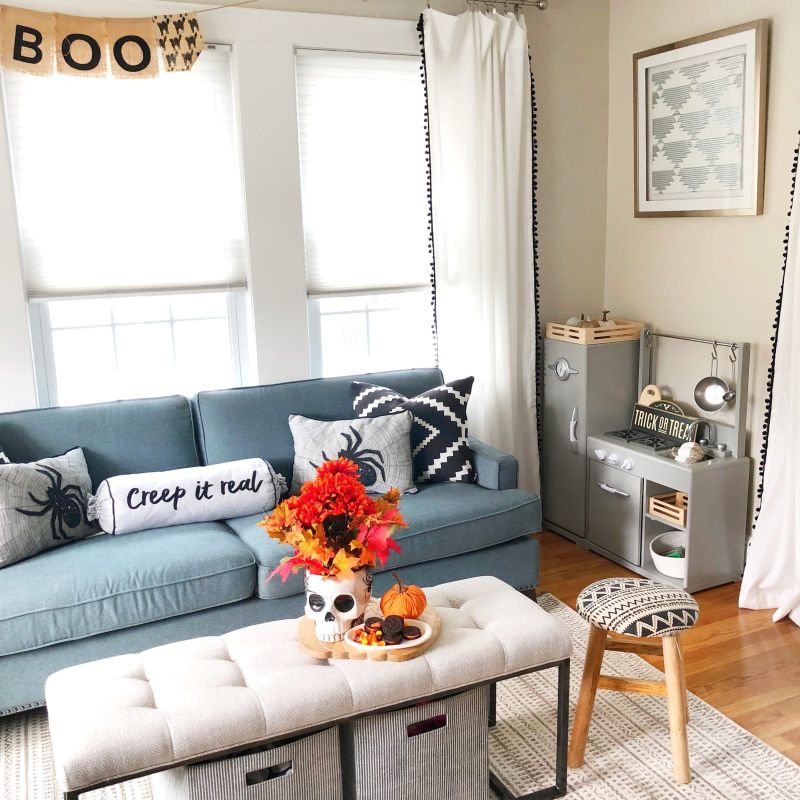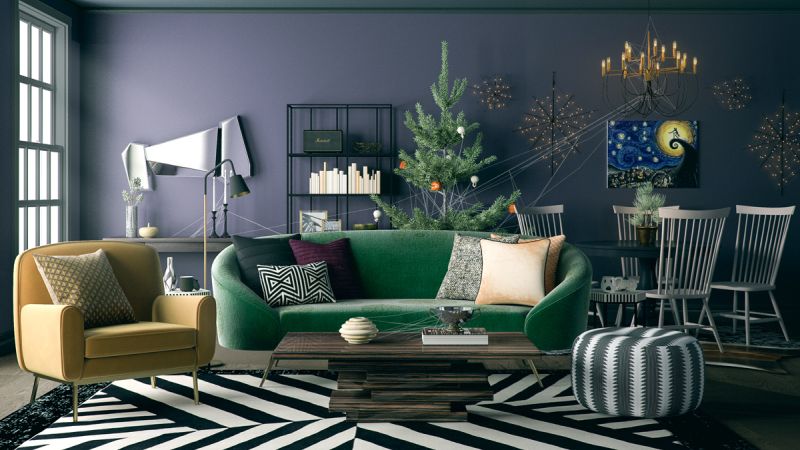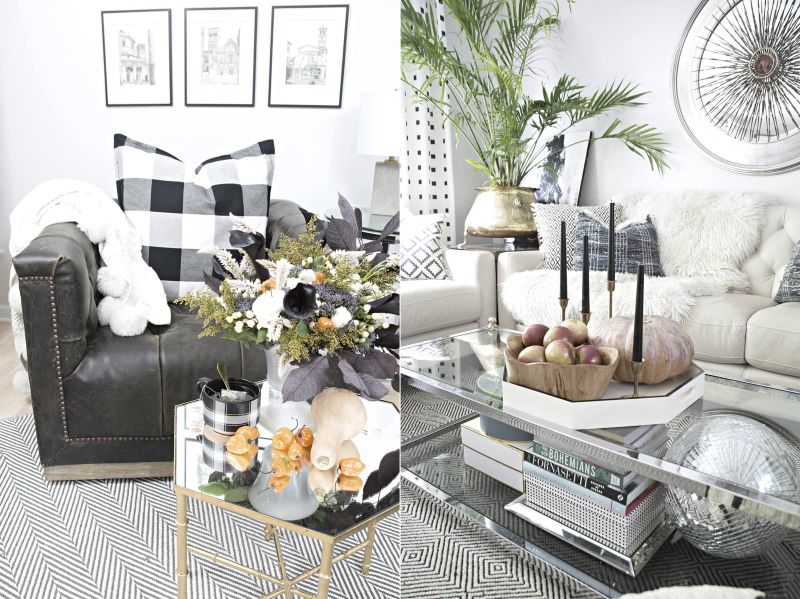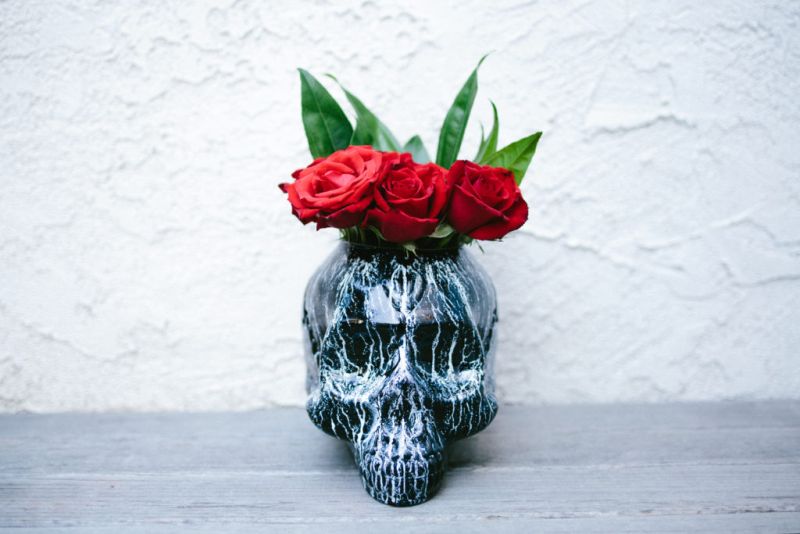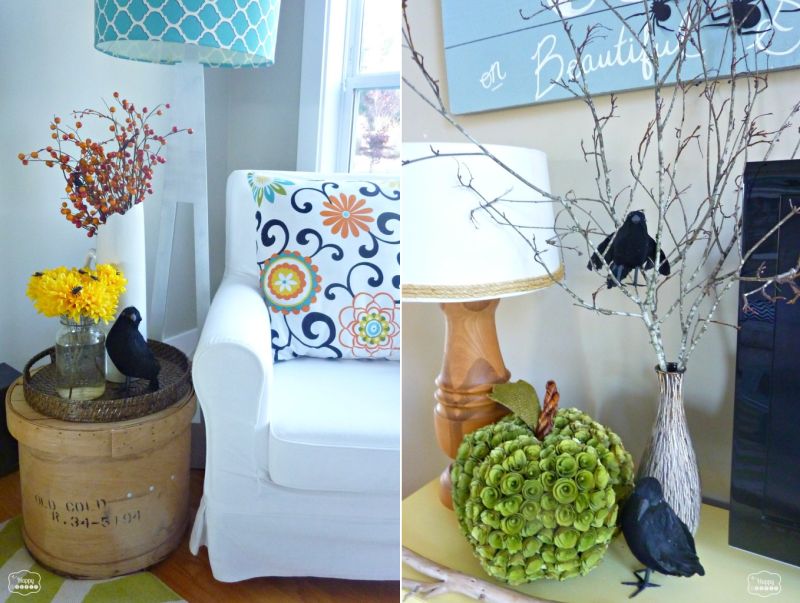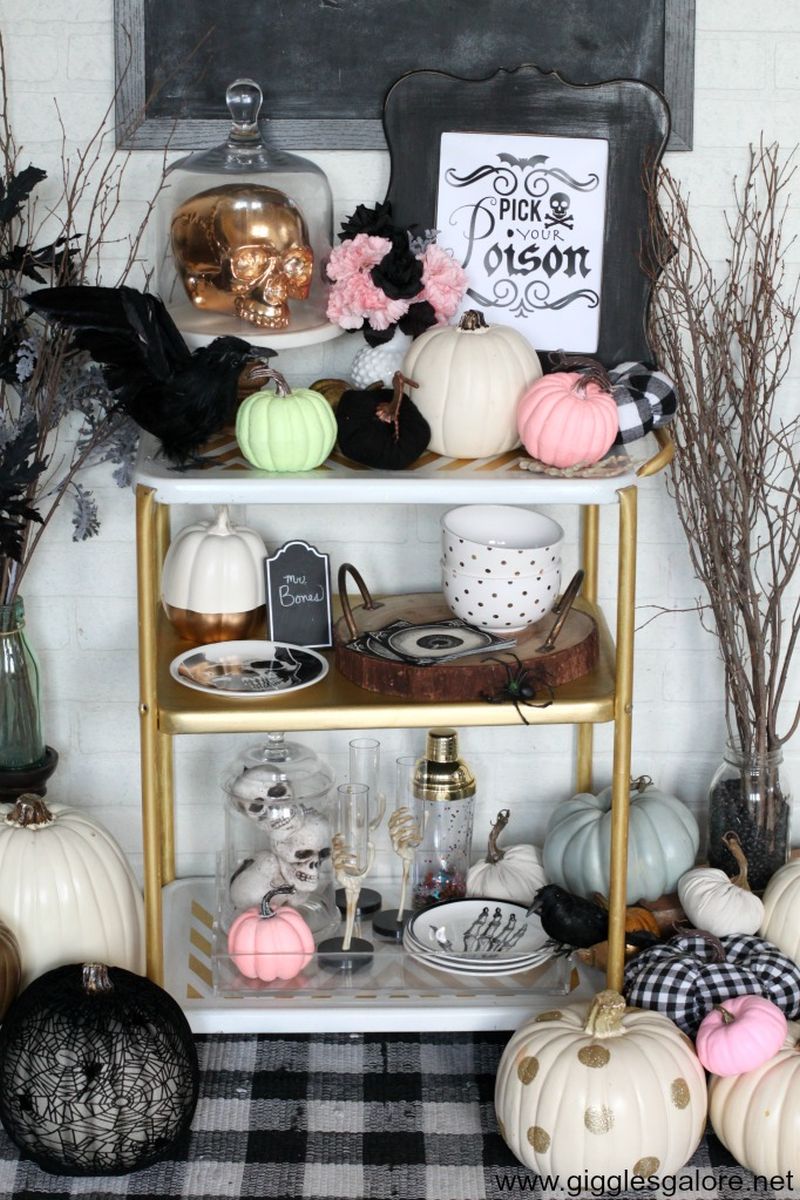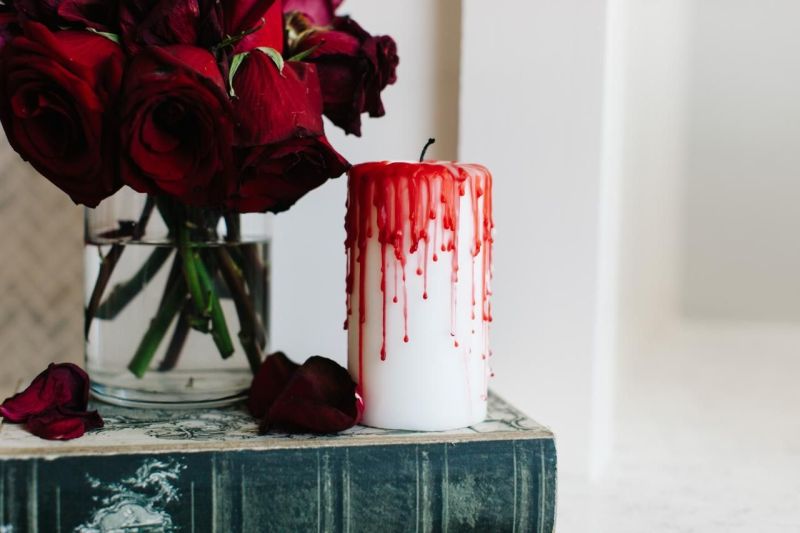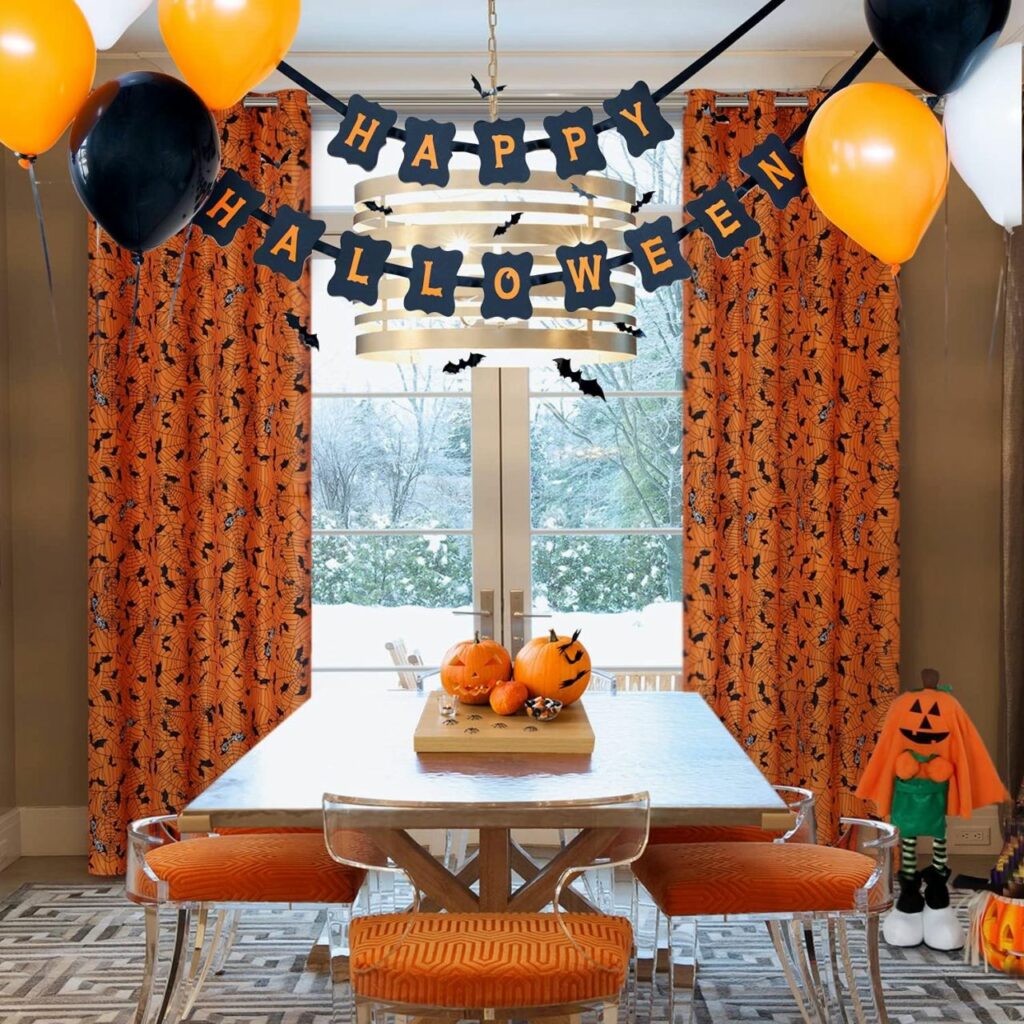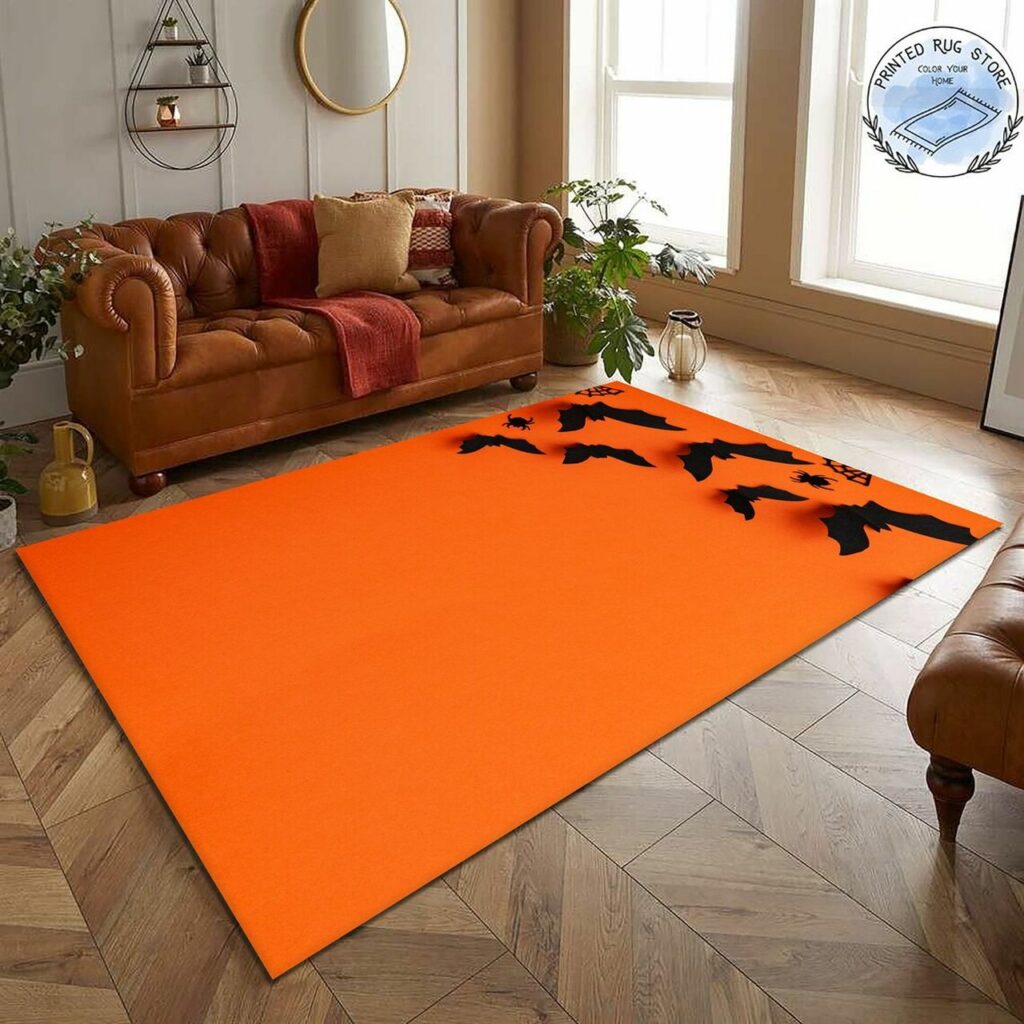 Cushion Covers and Pillows
Halloween-themed cushion covers for your throw pillows on the couch can liven up the living room for the Hallow's Eve. You can make spooky covers yourself or buy them from a store downtown or online store. Indoor decoration doesn't look complete without Halloween pillows and cushion covers.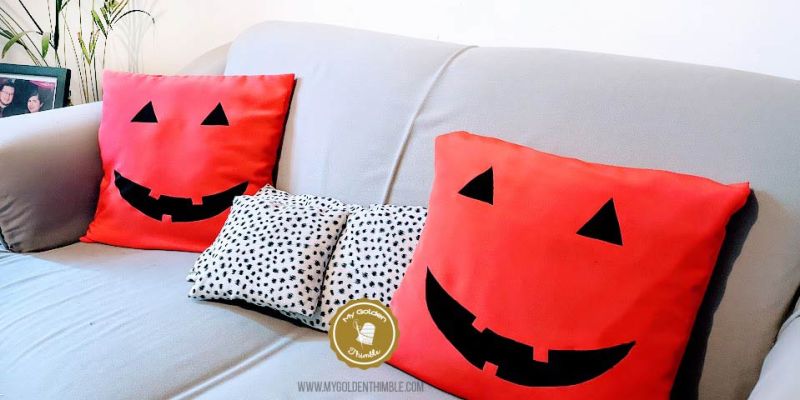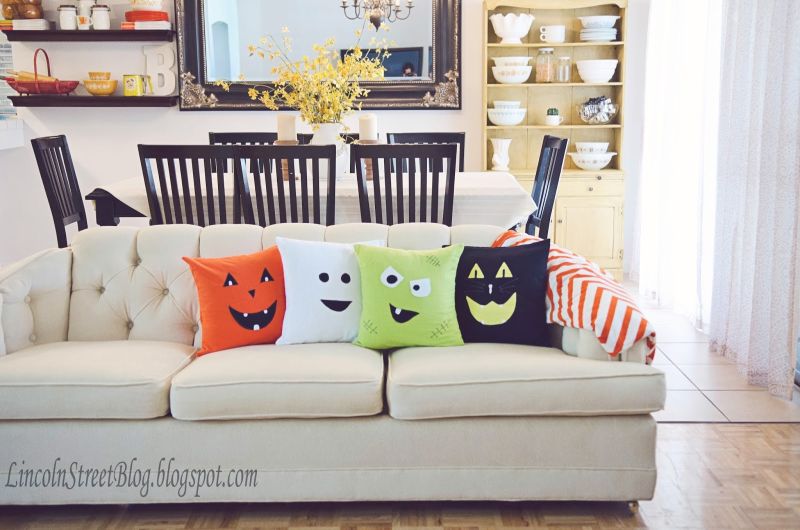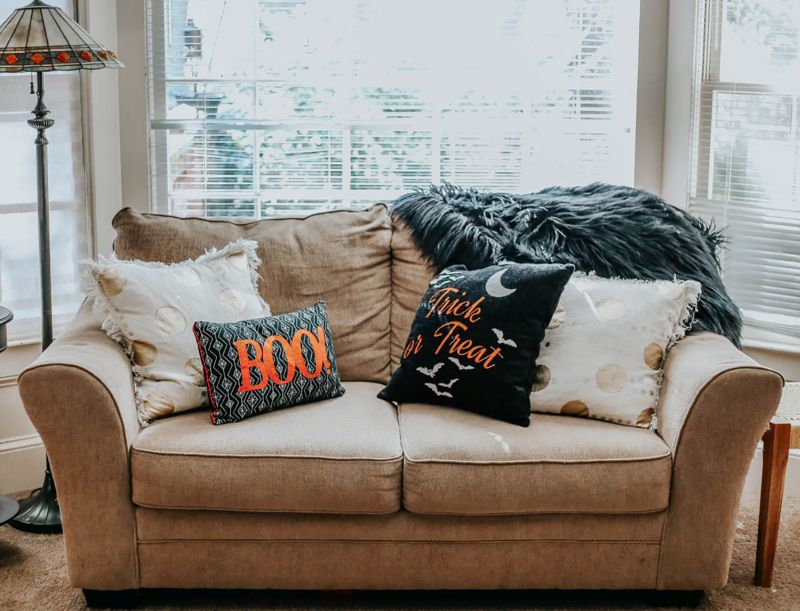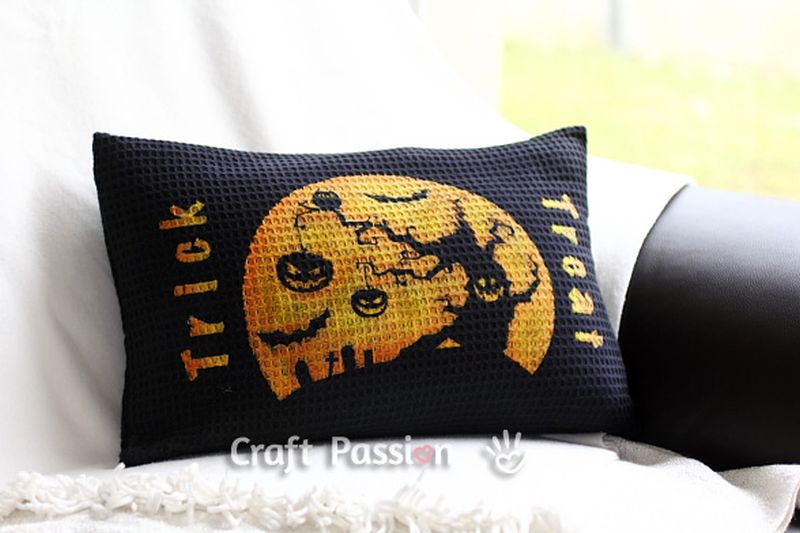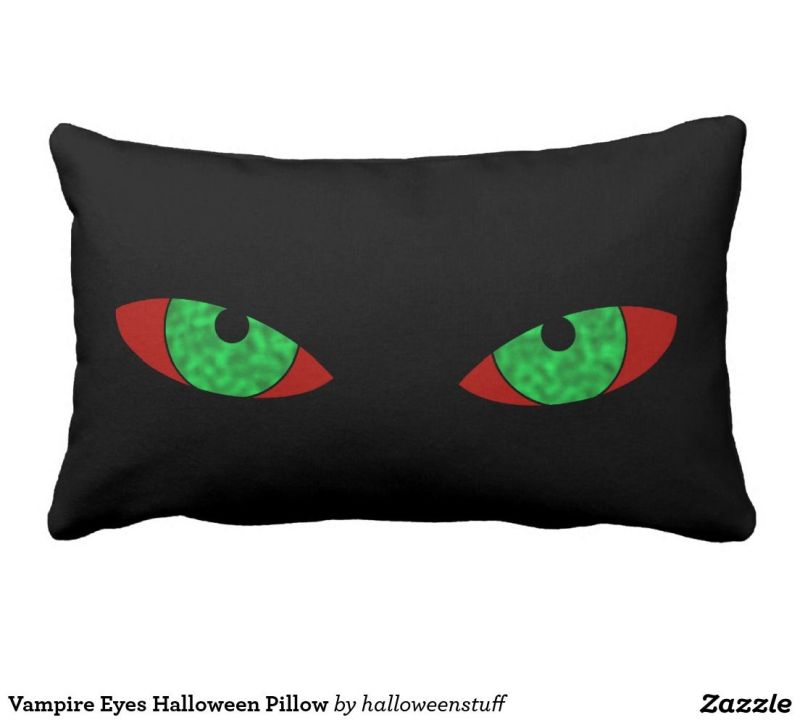 Also Read: Halloween Bedroom Decor Tips for a Spooky Celebration
Add a Pumpkin Patch
Pumpkins can be placed all around the living room on Halloween, signaling a festive accent. You can also use alternative pumpkins made of felt, fabric, wood, etc. Else, you can stick to the real ones and paint them, decorate them with glitter or add some inspiring/scary words to them. Adding pumpkins to decorate mantels in the living room is a good idea also.
If you're missing scary jack-o'-lanterns around you, you can carve some from pumpkins and place them around the furniture, if you may.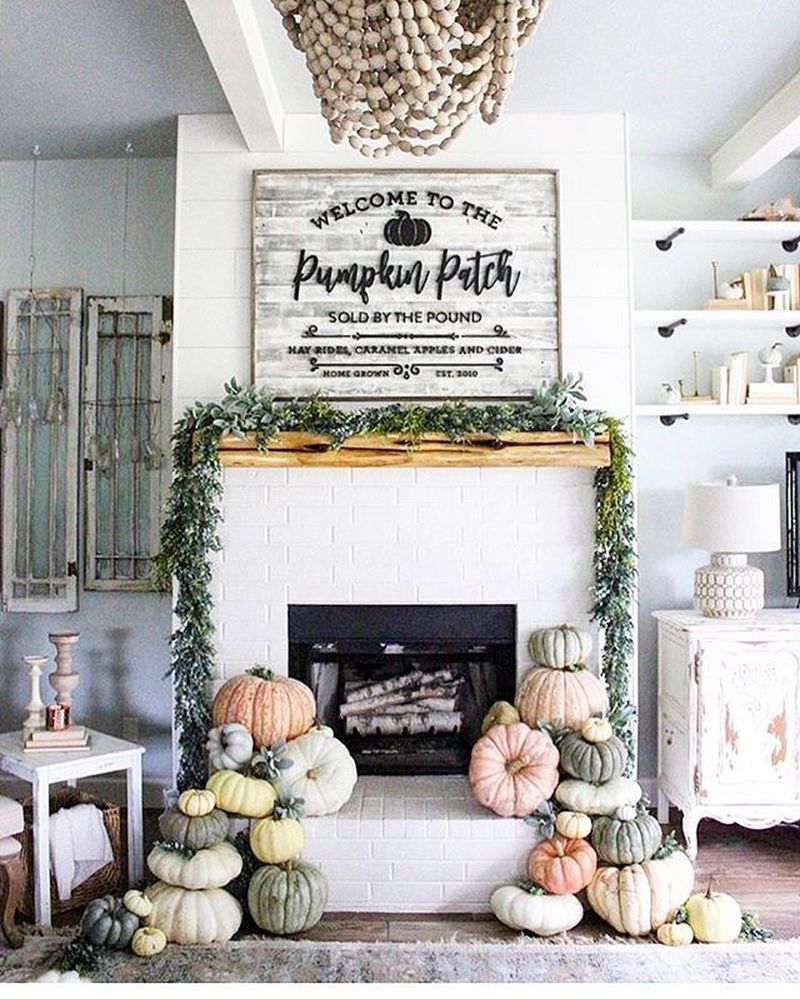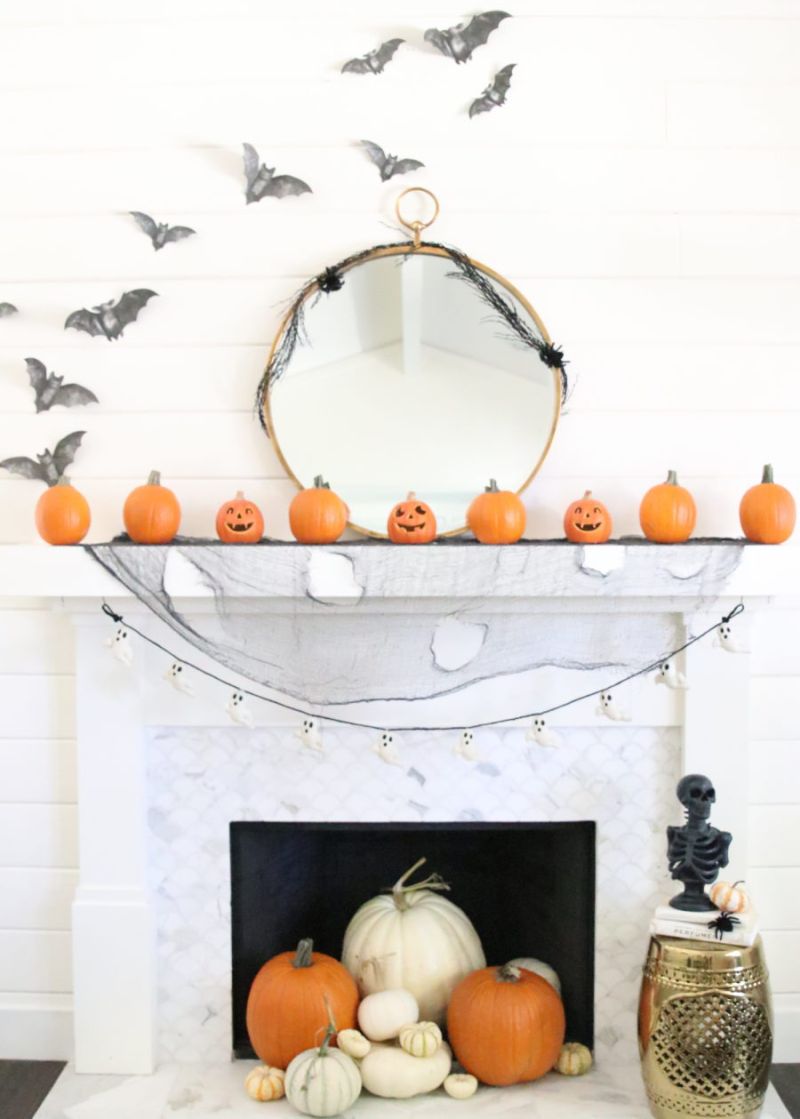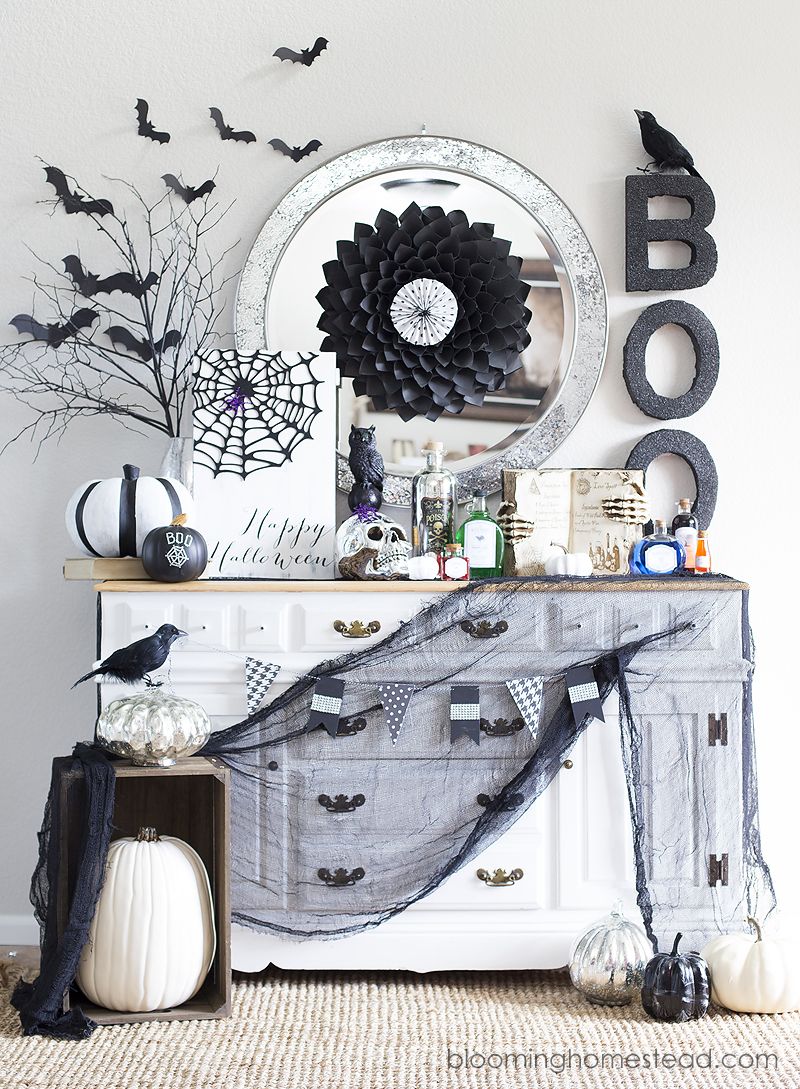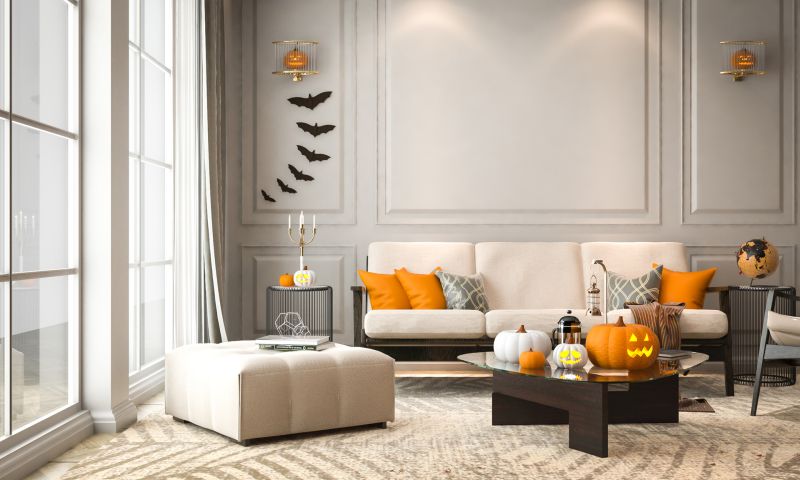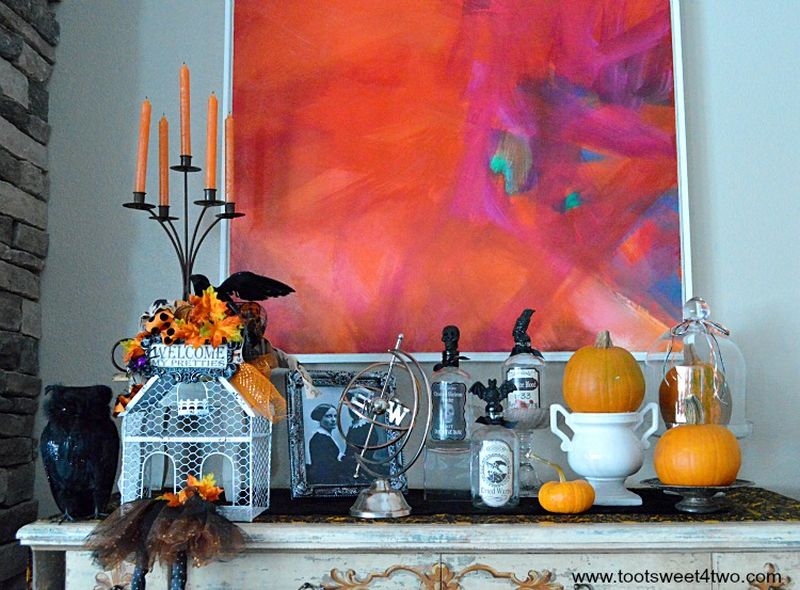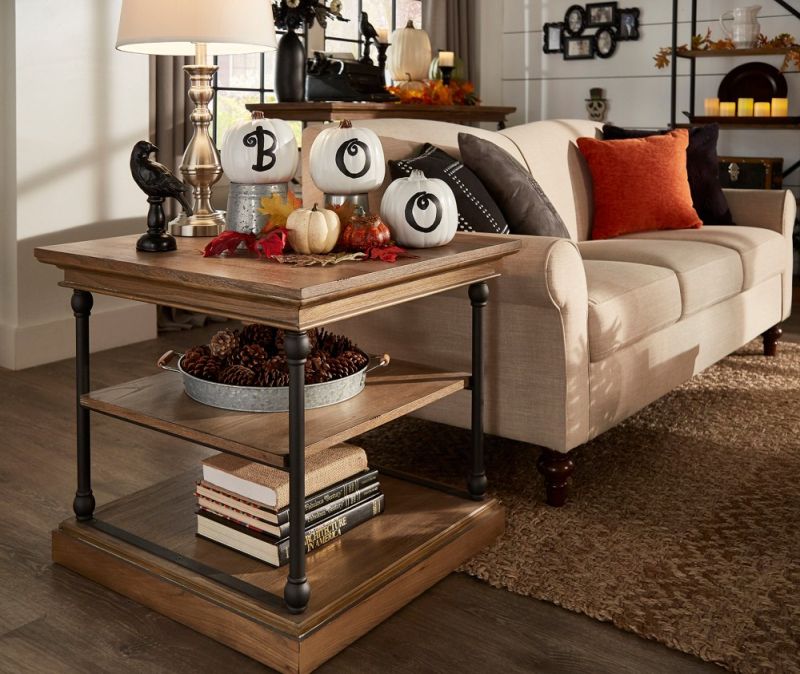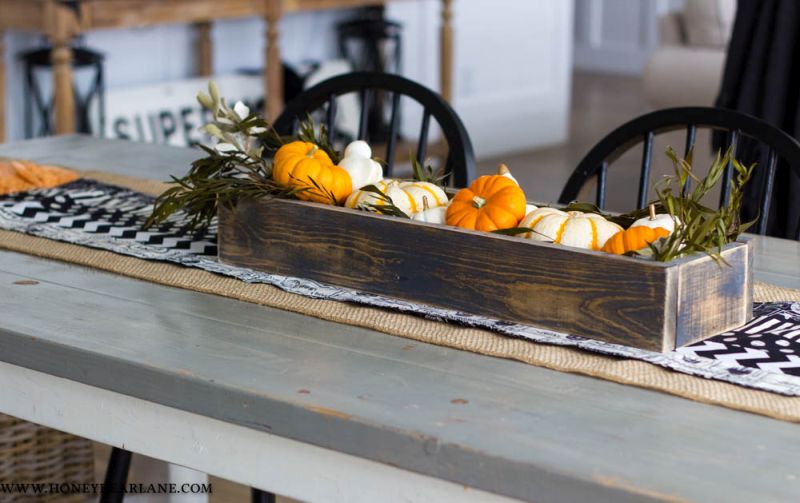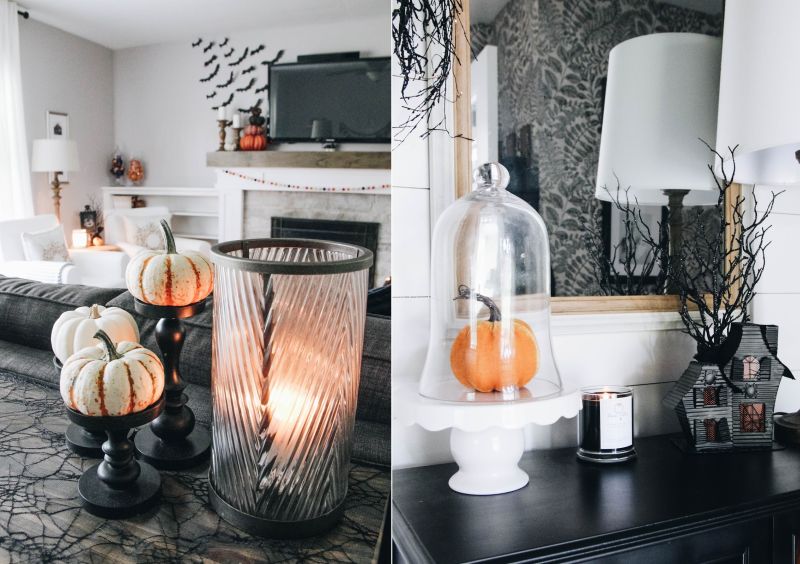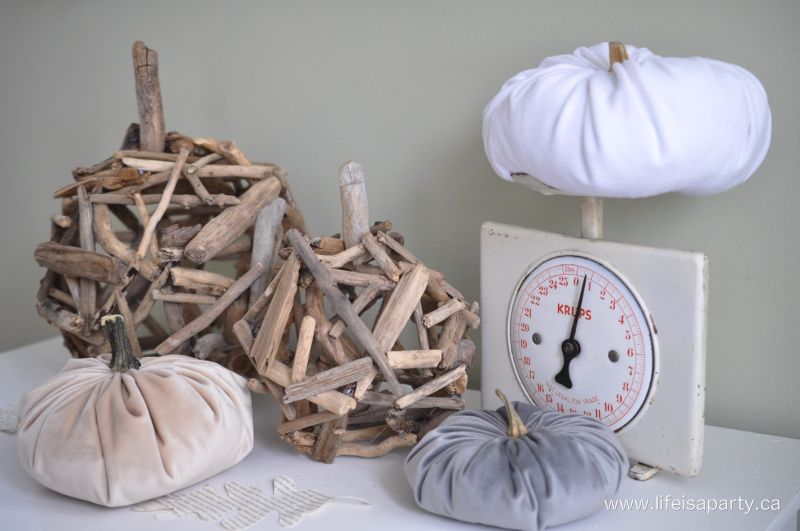 Skull, Spiders, and Other Halloween Props
Artificial skulls and skeletons are standard Halloween props to make living room intimidating and frightful. It is not necessary to use standard white skulls. You can make use of paint and glitter to add a quirky touch to the skeleton decoration. The coffee table, storage cabinets, and shelves in the living room are ideal areas to showcase skulls and other props.
Skeletons can be set up in different themes, you can have them sitting on a chair or holding a picture frame. Puppy skeletons can also be used to add a fun element to the decorations. Likewise, spiders, web, ravens, bats and other Halloween props can be used accordingly. Hanging them in the living room will symbolize the presence of evil spirits. Take inspiration from the list of ways to display skeletons outdoors for Halloween.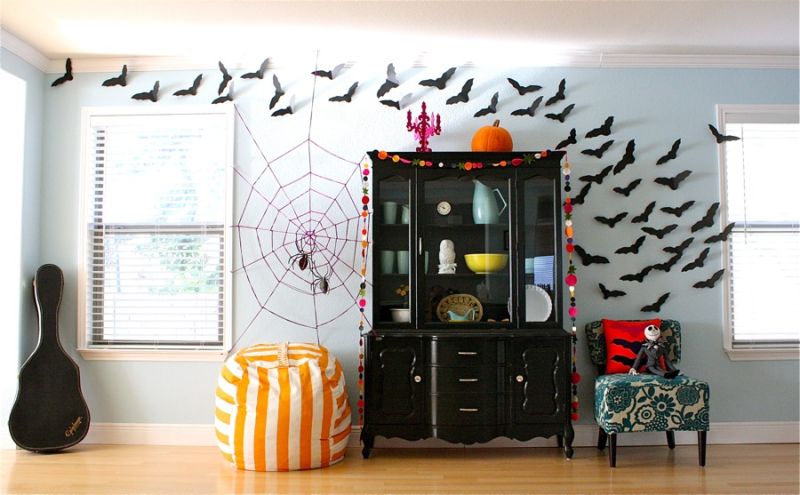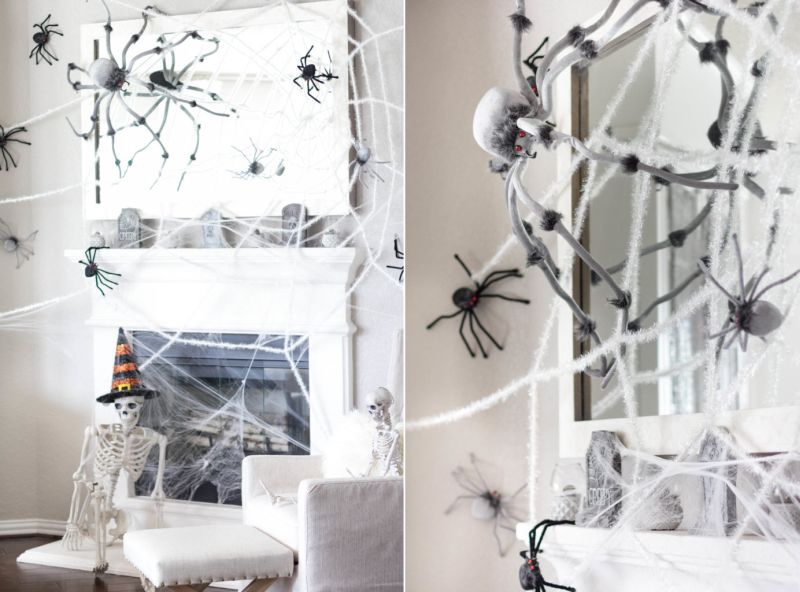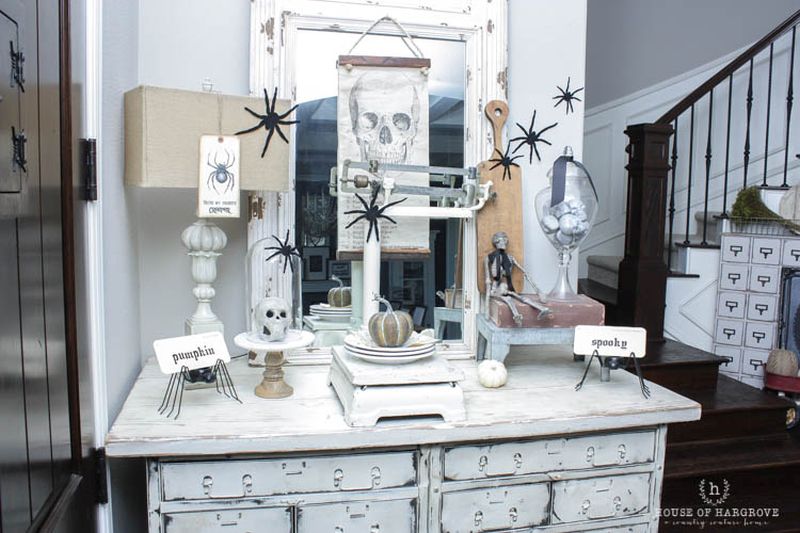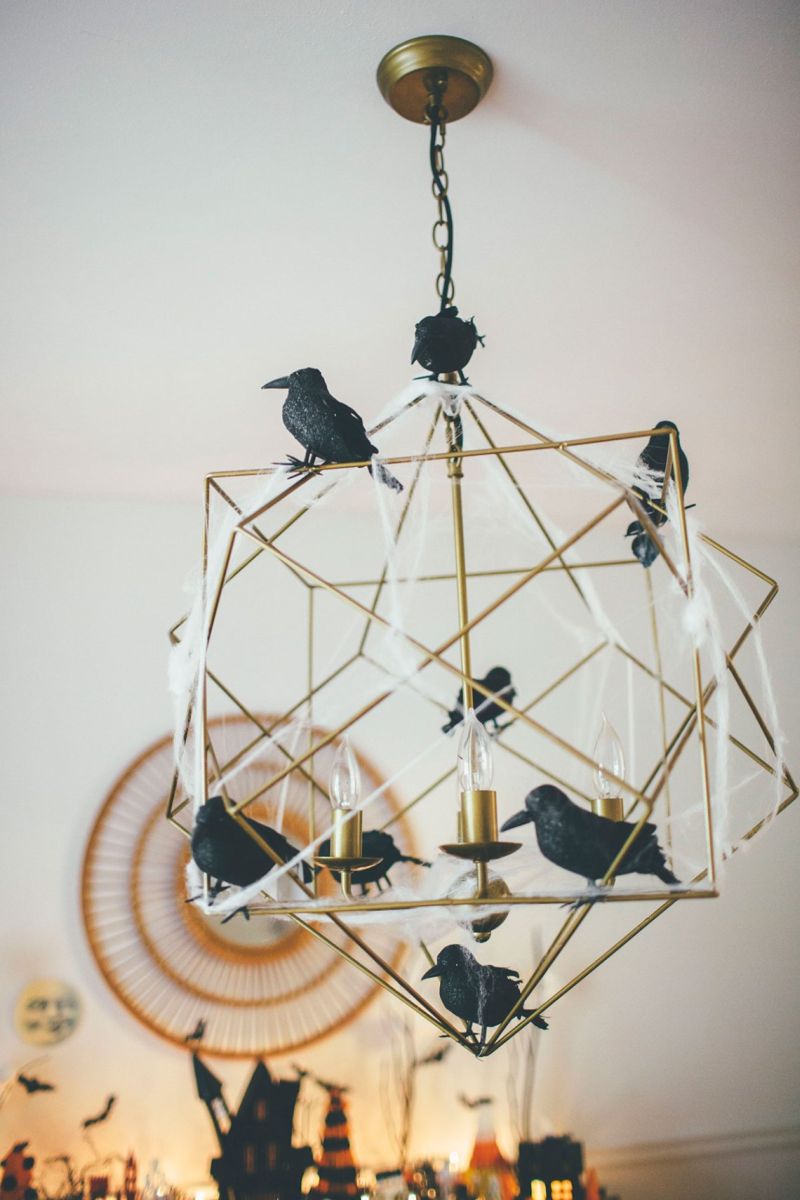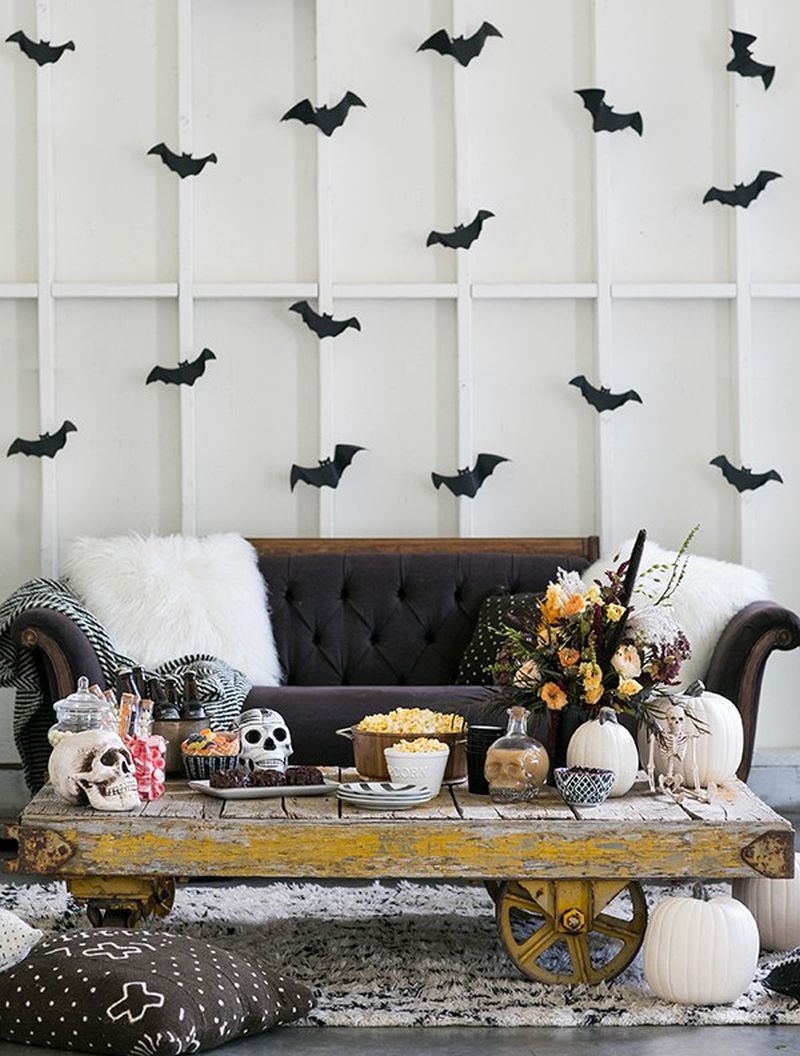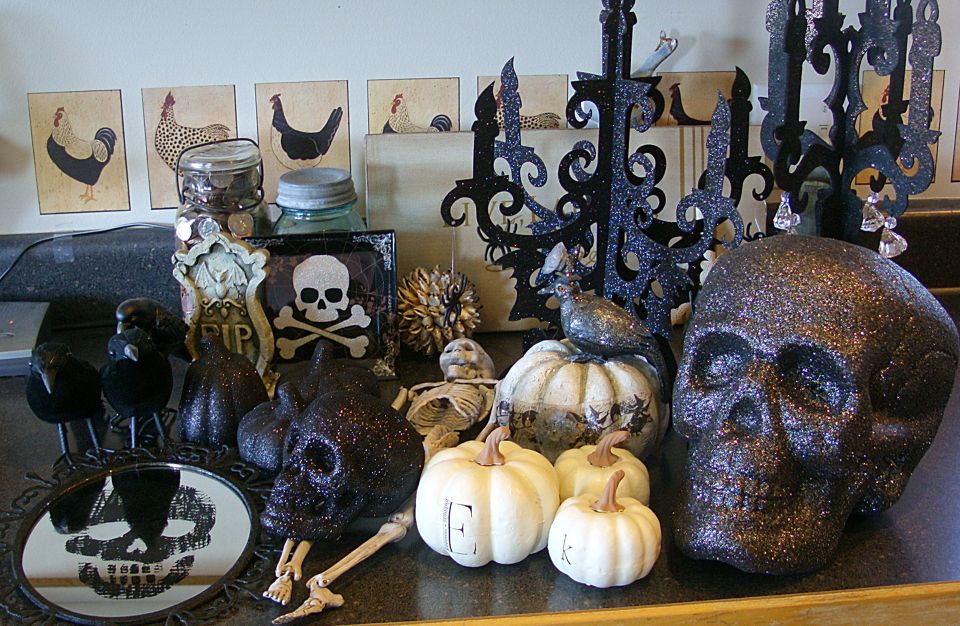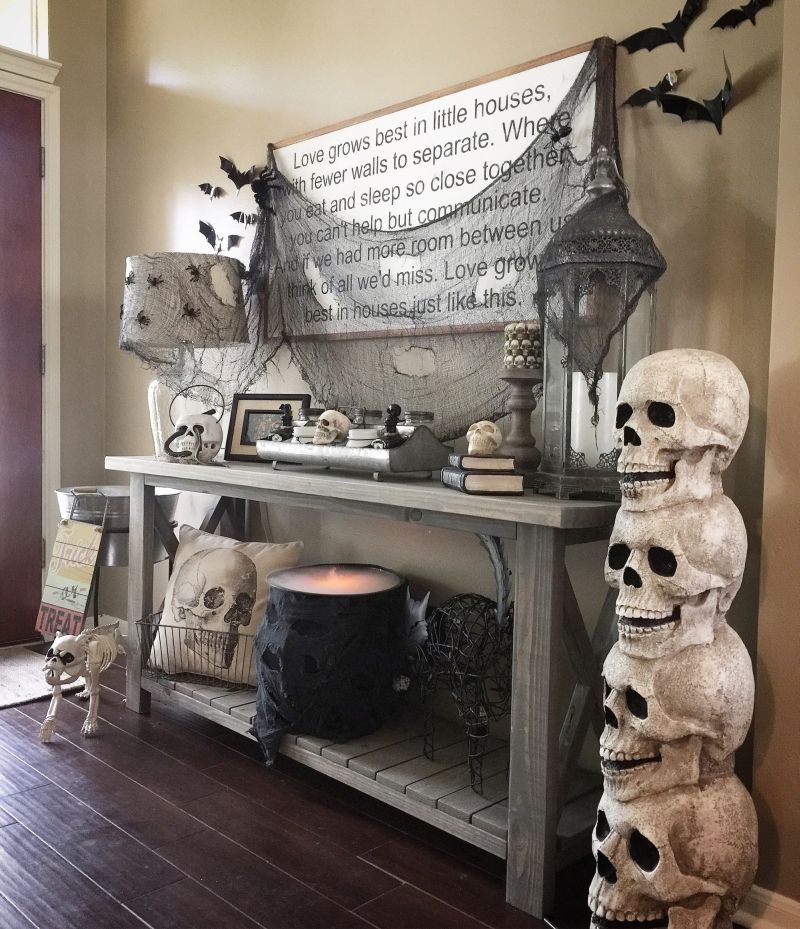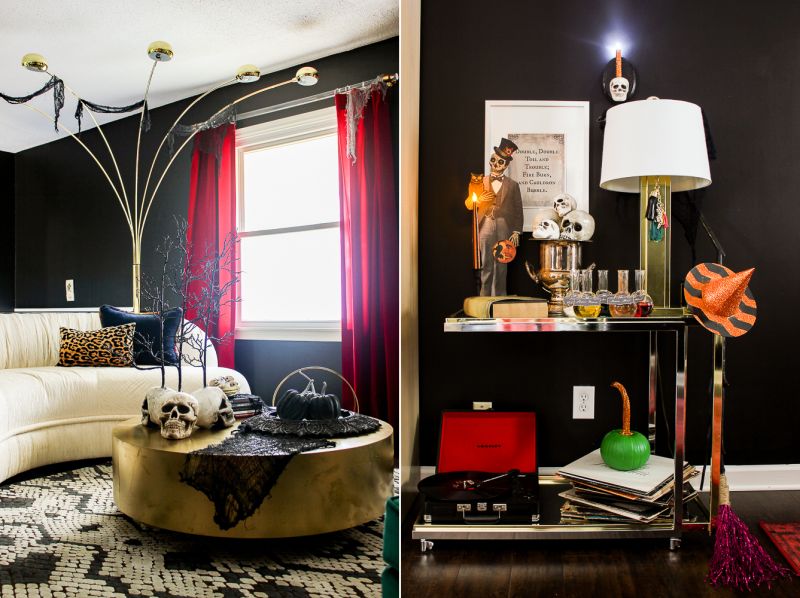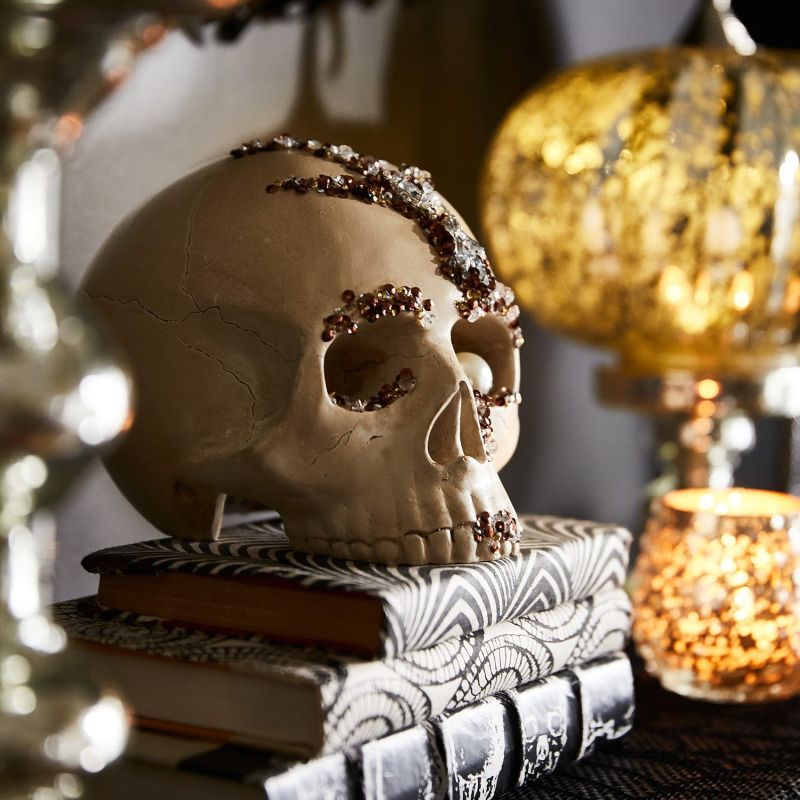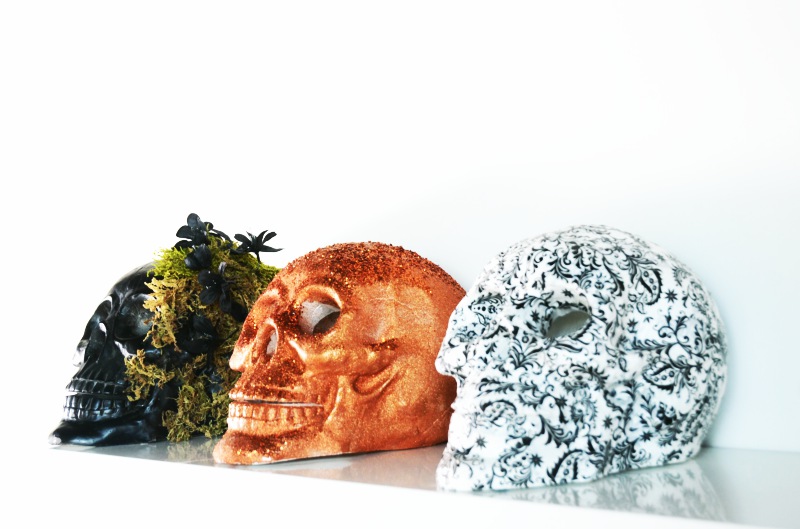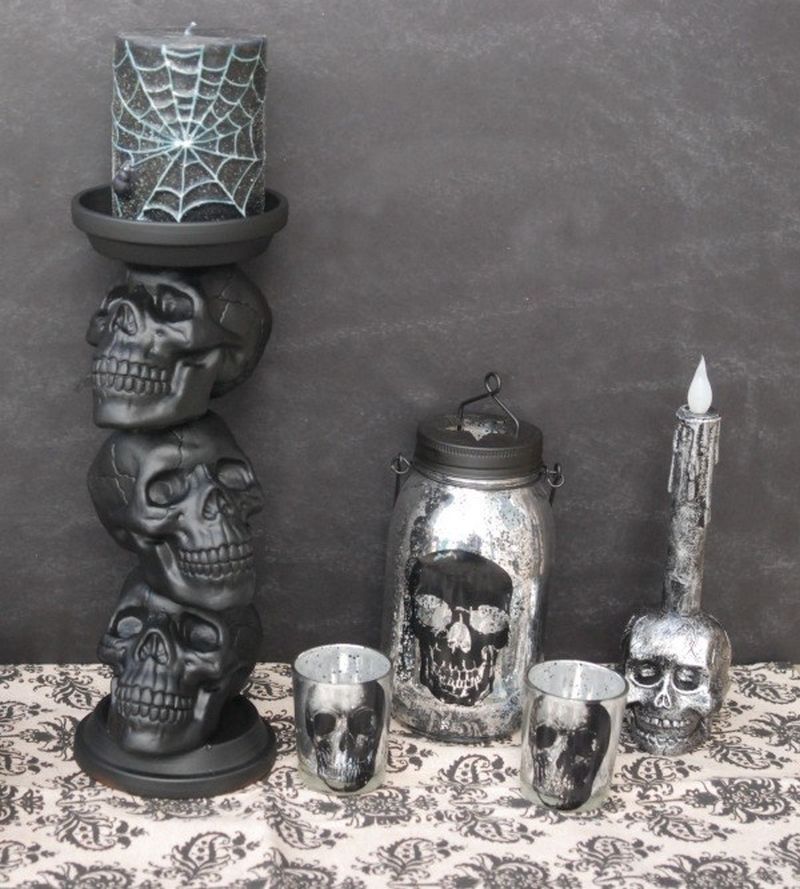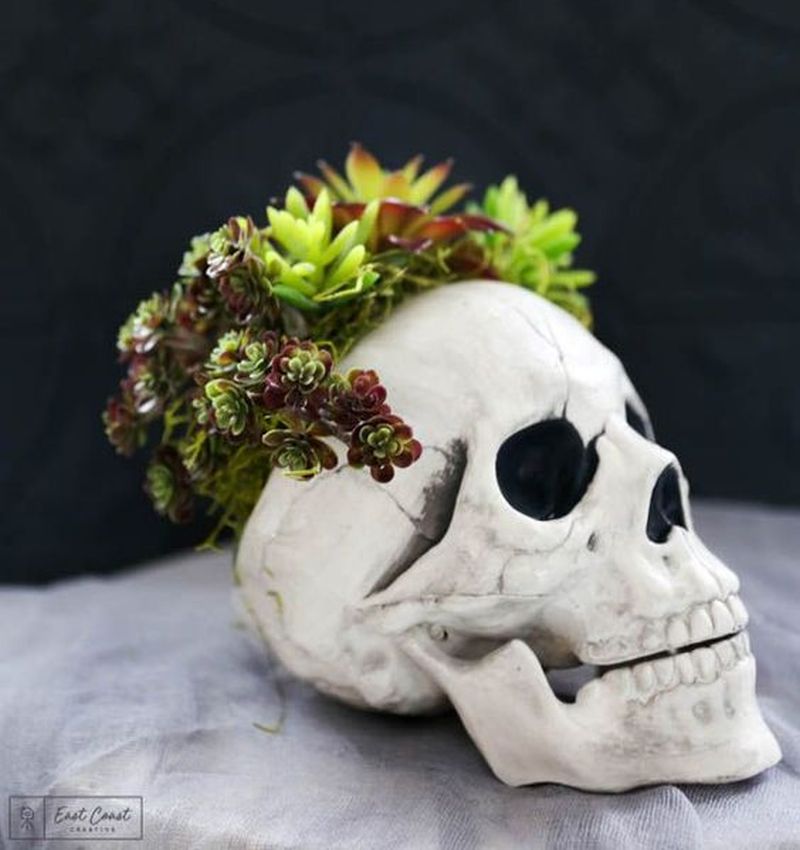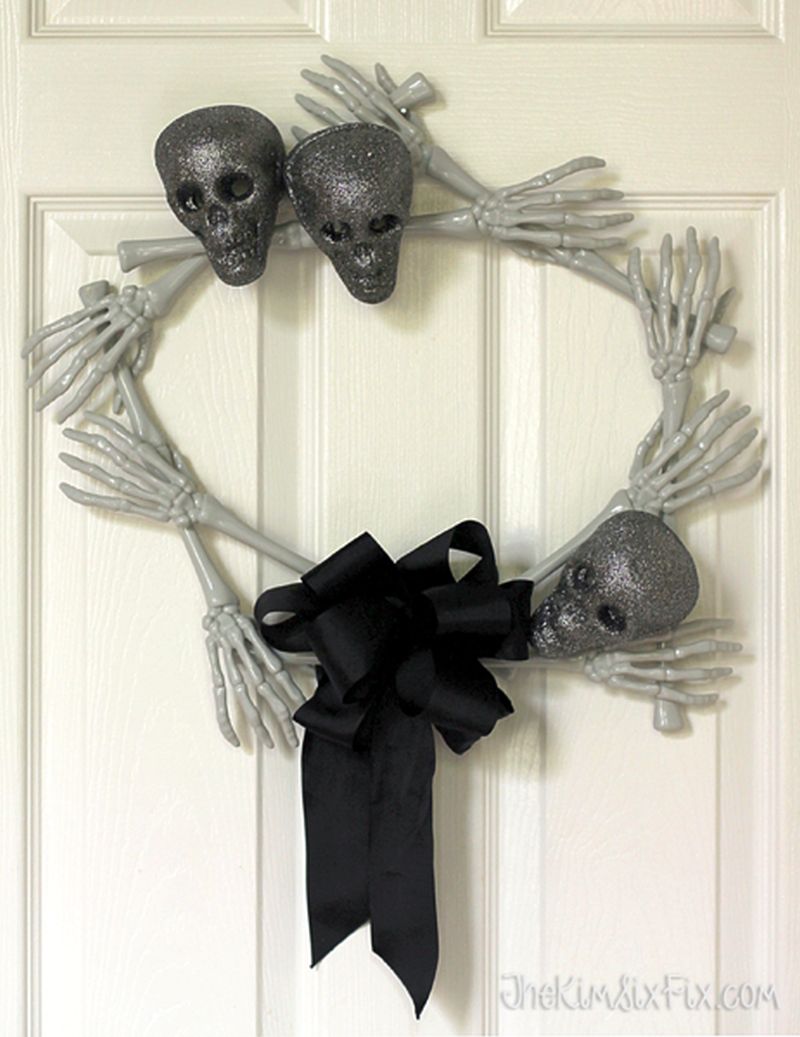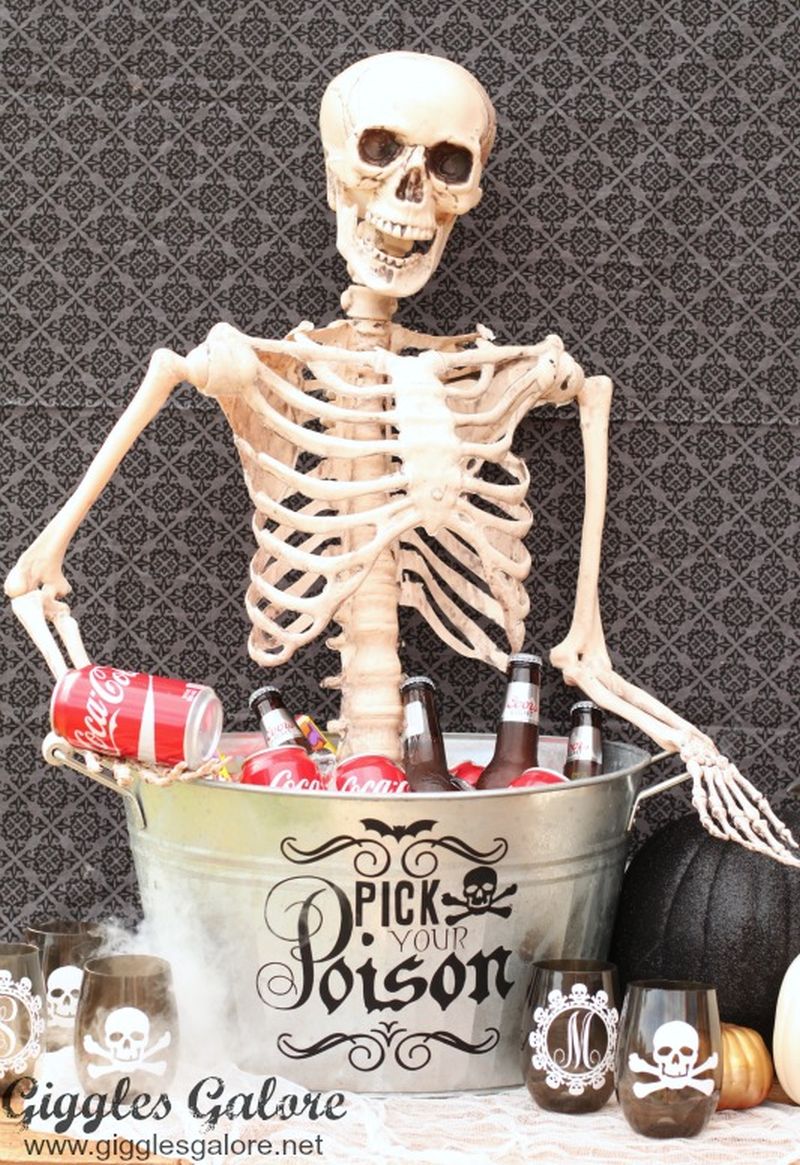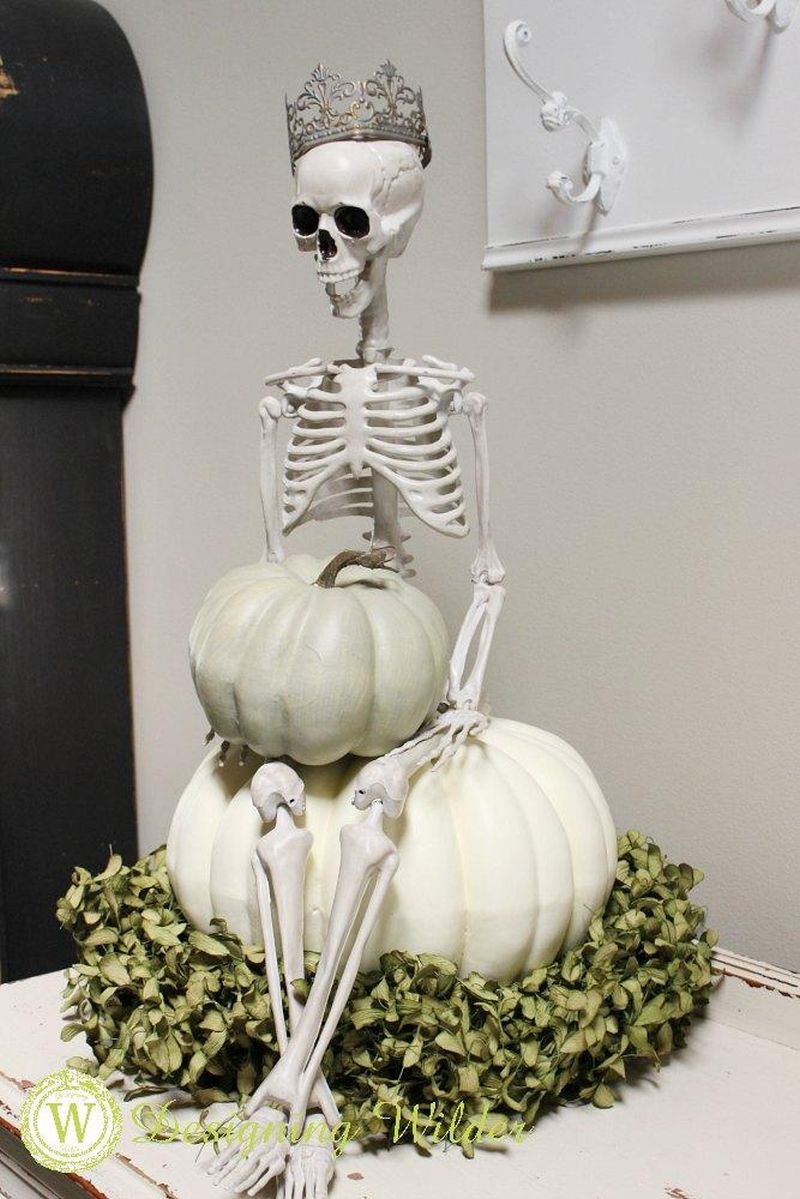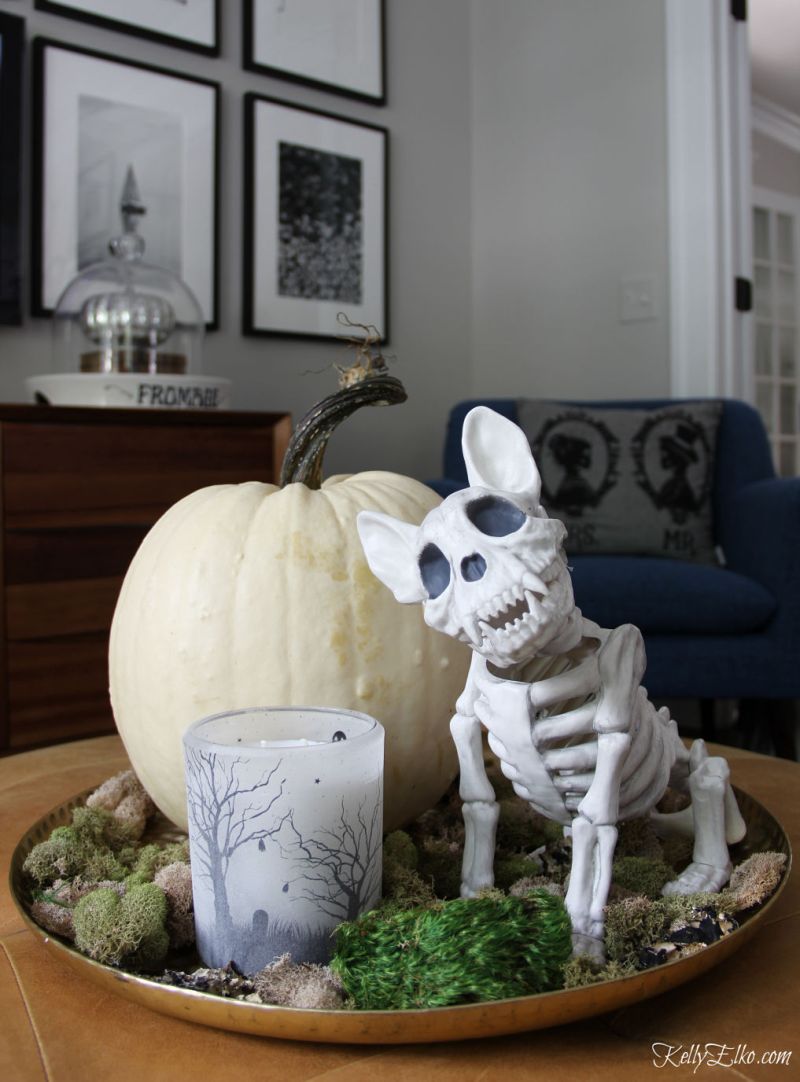 Spooky Wall Décor
Walls of a living room are perfect to be decorated with sweet yet creepy Halloween decorations. Use Halloween signs, garlands, banners, photo frames, and wall decals. The living room is usually considered the ideal spot in a home to deck with family photos. For Halloween, try to replace family photo frames with spooky photos of a haunted house or Halloween artwork.
Use command strips to hang picture frames without making holes in the wall. There should be an interconnection between picture frames. Arrange them in a precise grid rather than in a square or rectangle. You can also set up a gallery wall.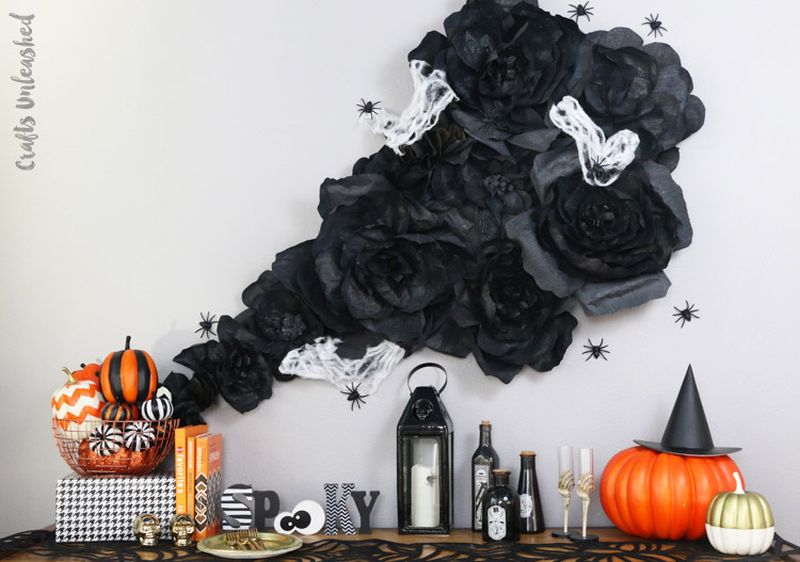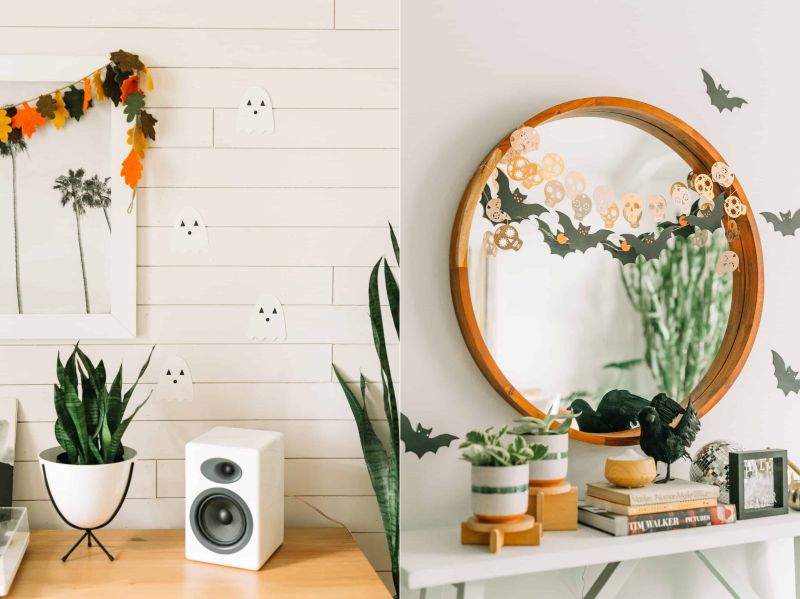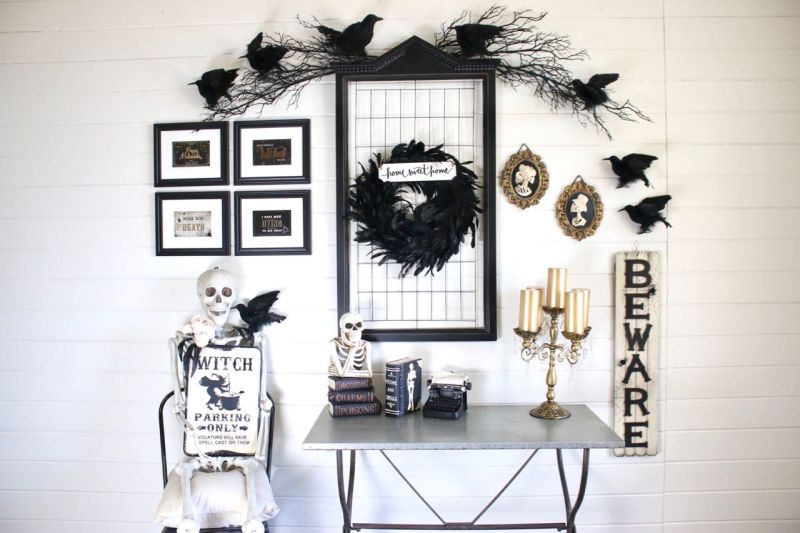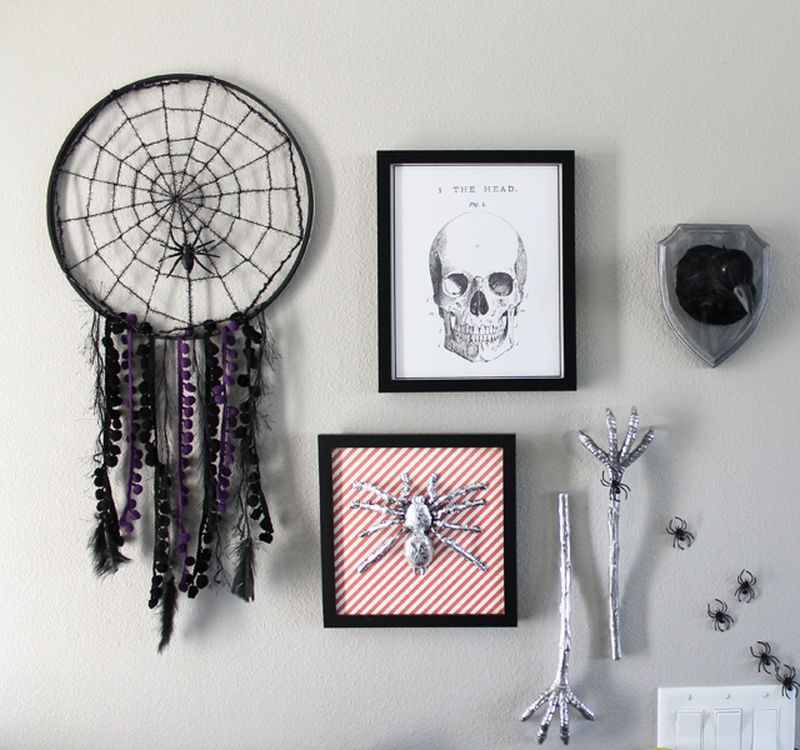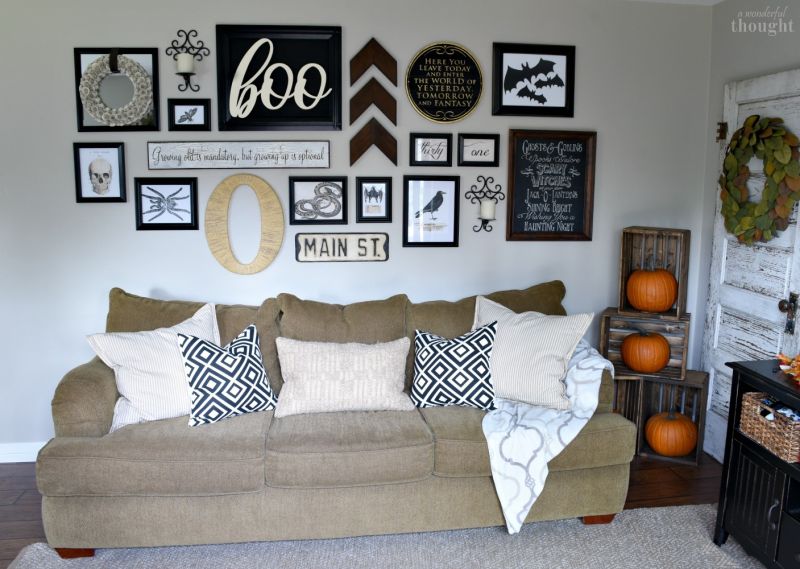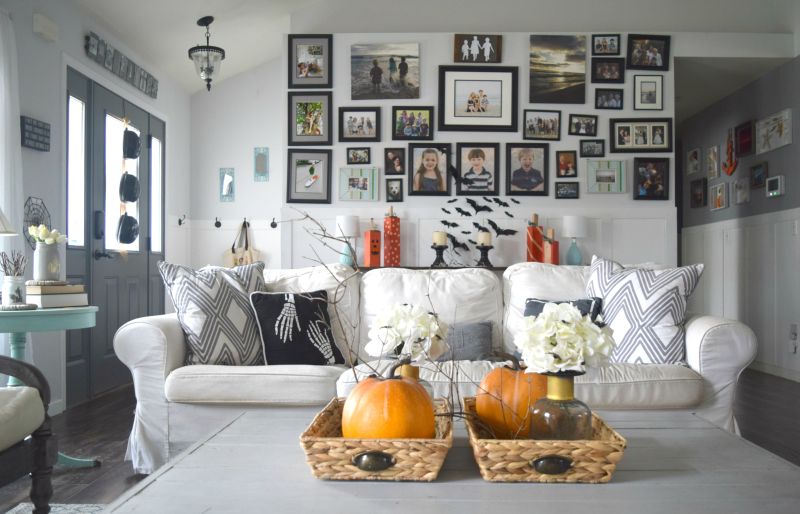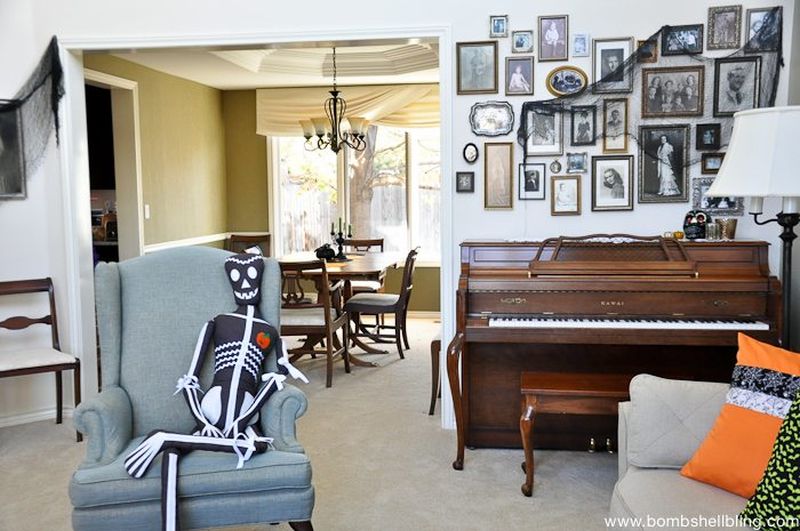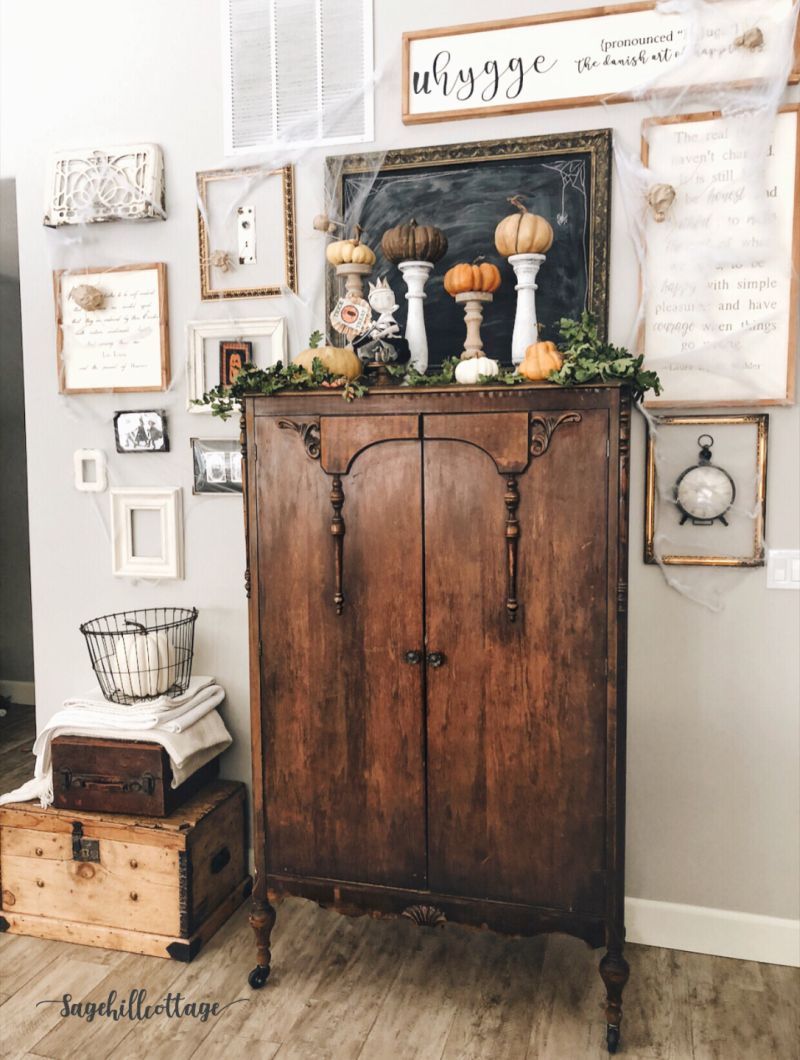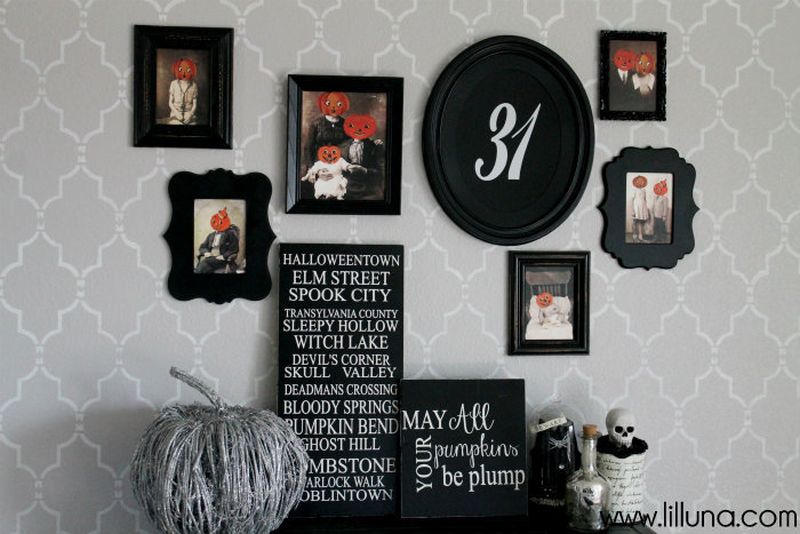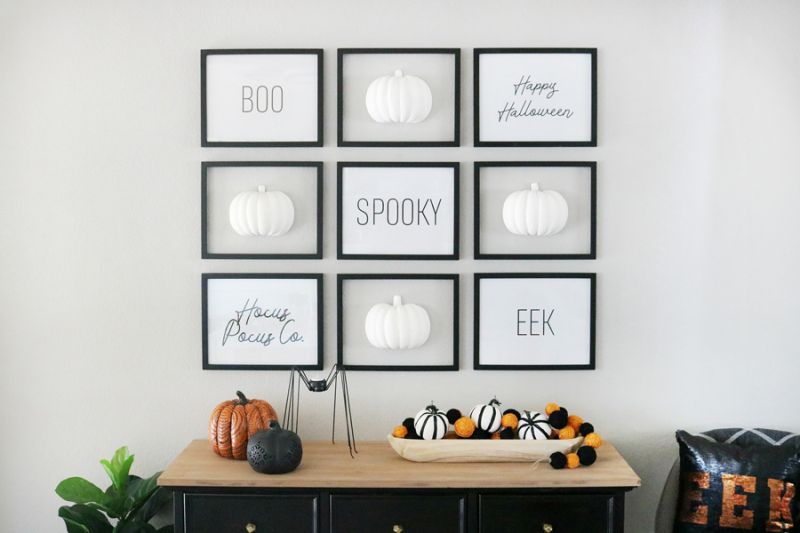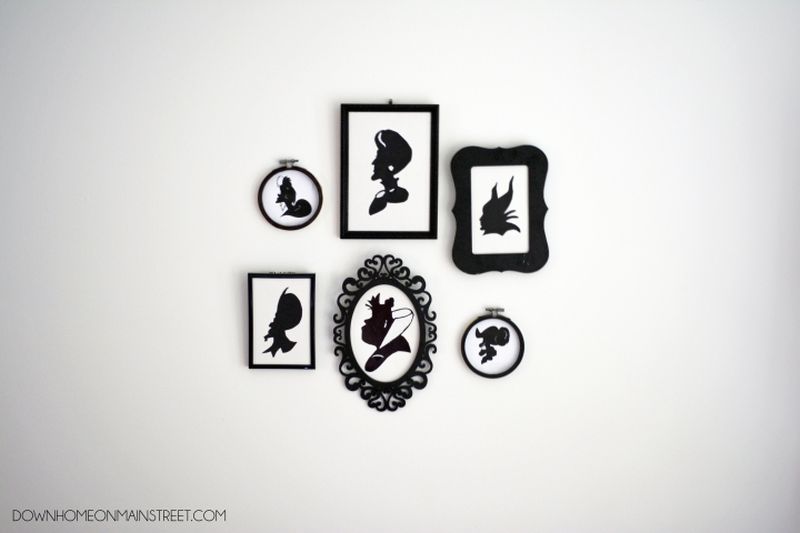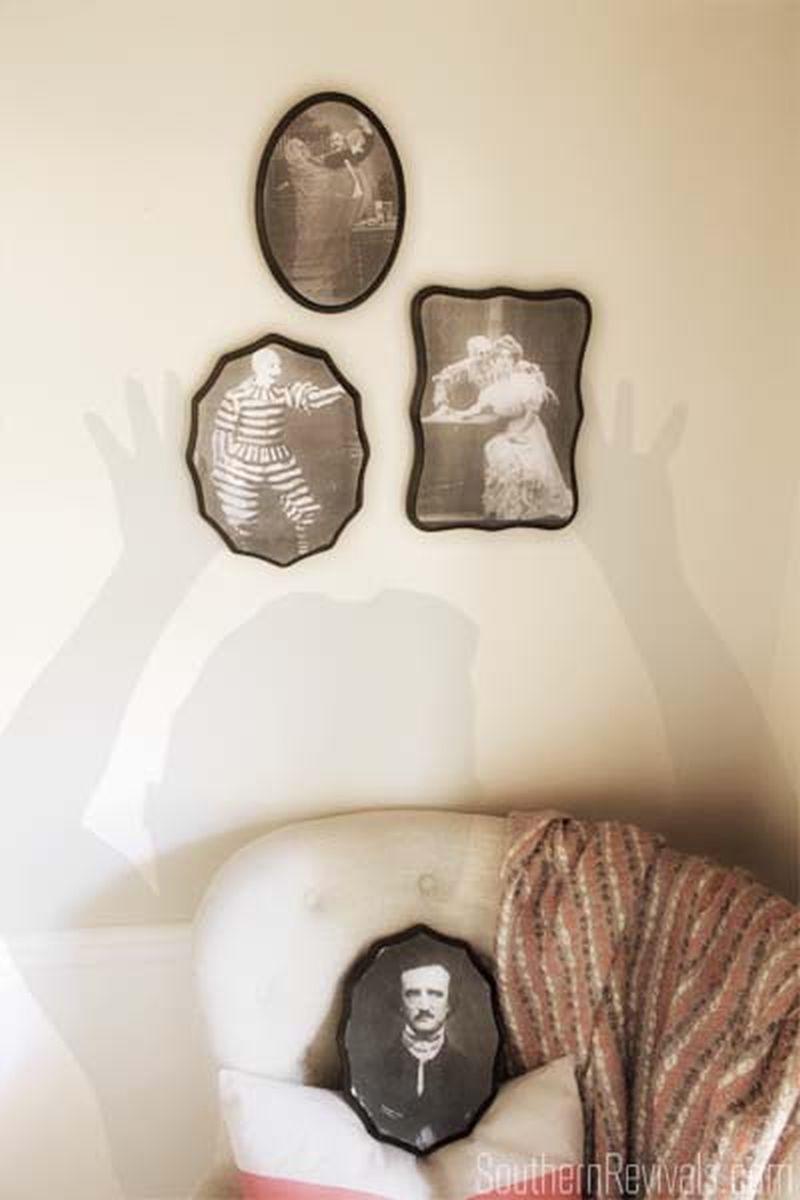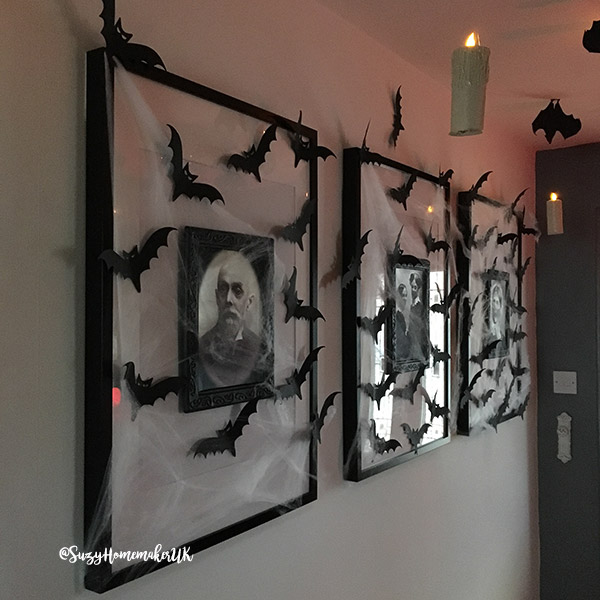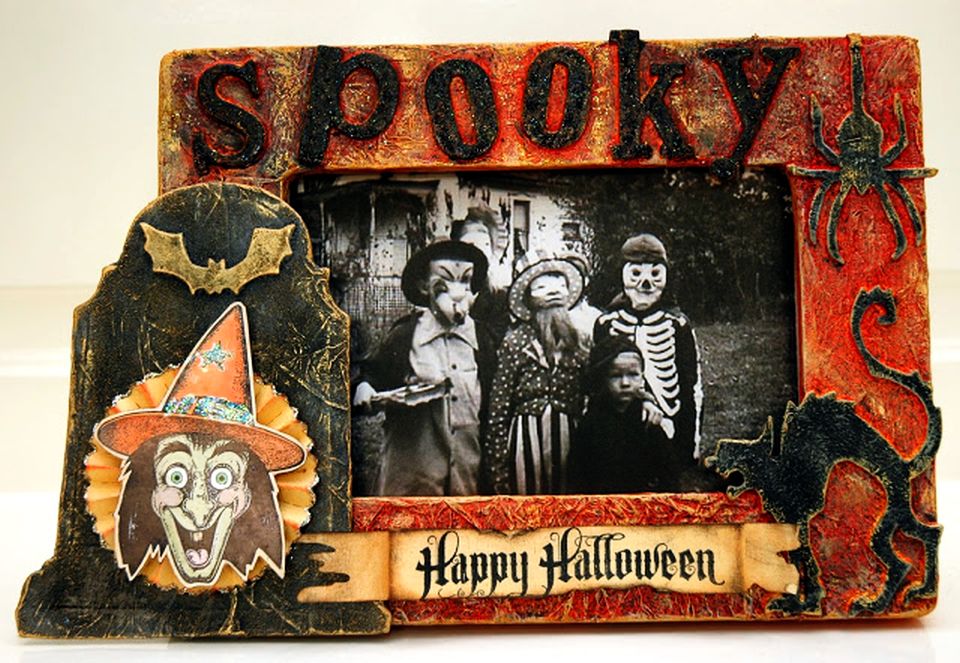 Also Read: Easy Tips and Ideas to Spook Up Your Kitchen for Halloween
Decorate The Coffee Table
Decorating your coffee table for Halloween is an exciting way to infuse a spooky, festive vibe into your home. Start by laying down a themed tablecloth and then place a centerpiece which could be like a cluster of faux pumpkins, black candles in creepy holders, or a tiered tray. Finally, don't forget a tray of Halloween-themed treats like candy corn or caramel apples.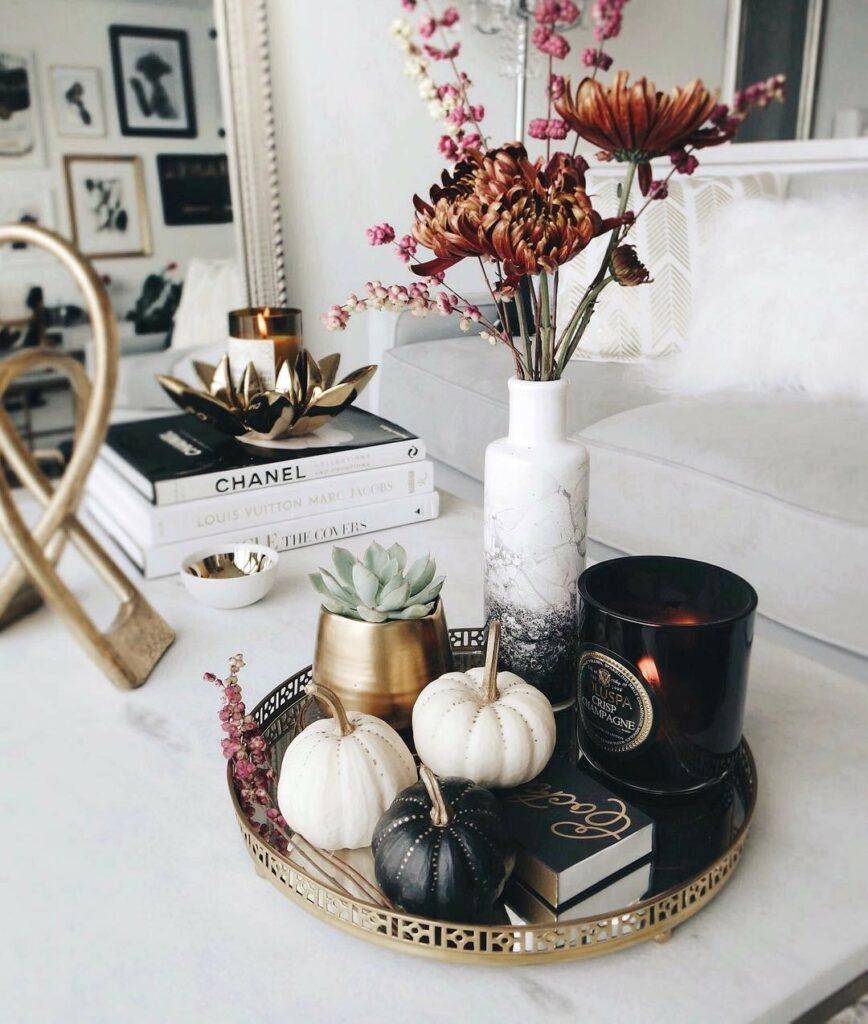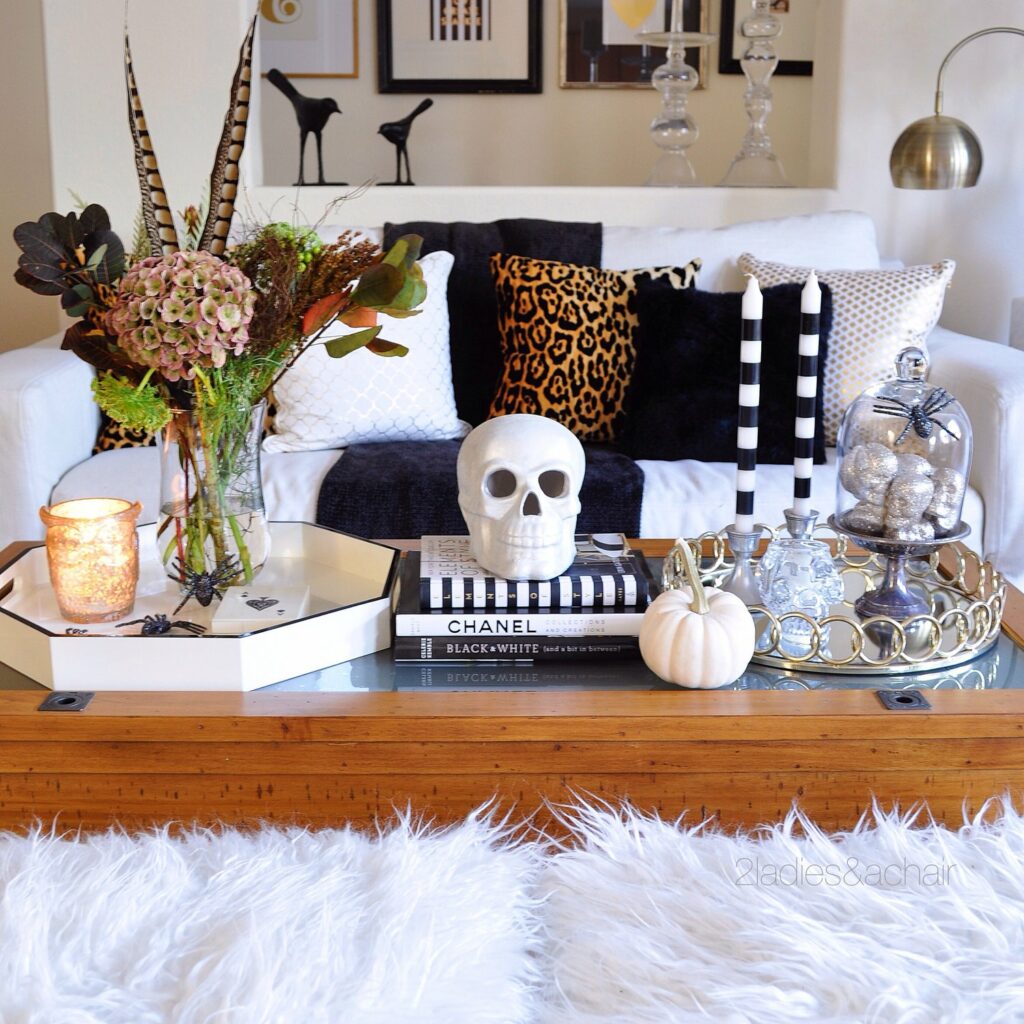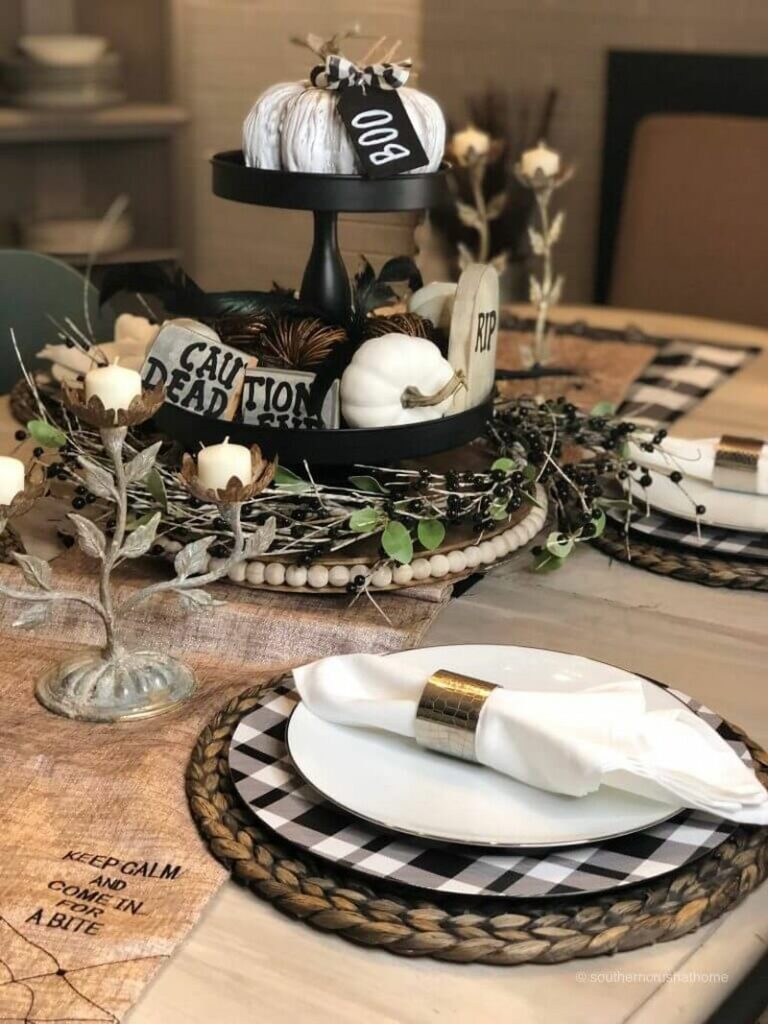 Spend Some Time in Decorating the Fireplace Mantel
Fireplace mantel is the focal point of a living room and you can not deny it. Thus, you should give it the due time it deserves to be decorated creatively. Give a classic and spooky makeover to the mantel with Halloween-themed garlands, banners, black cloth, spider web, pumpkins, and other small props. Try using what you have readily available at home to make keep the decor real personal. You can also have some jars full of candies on the mantel for kids to have their pickings.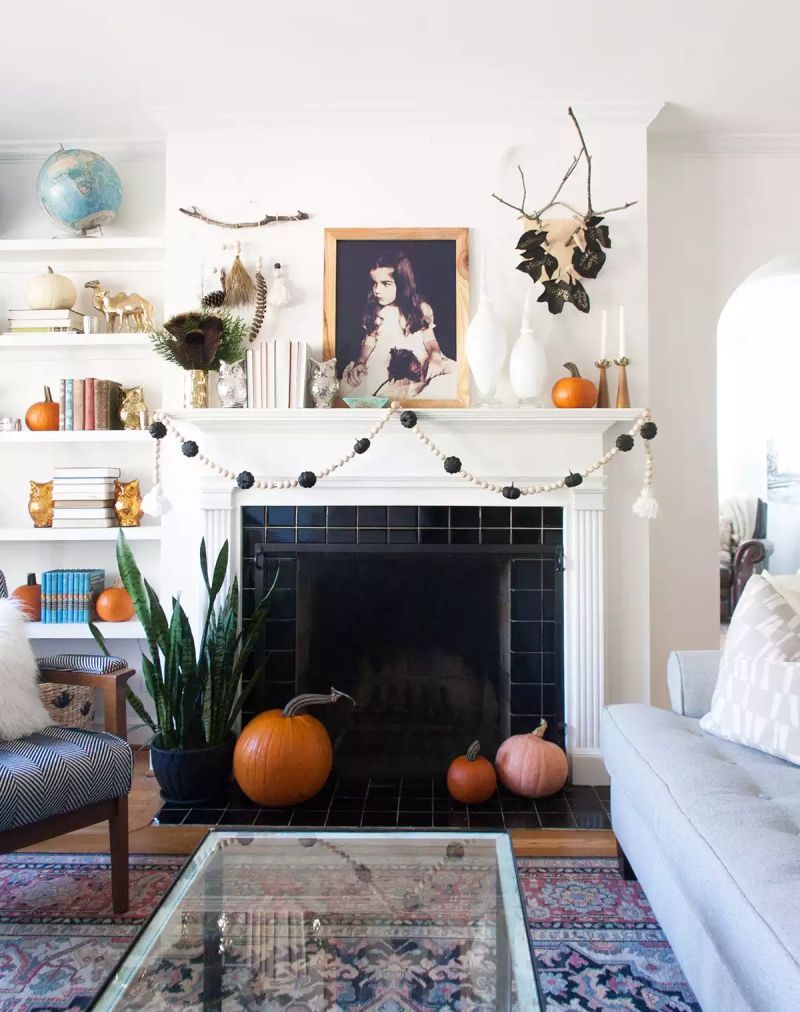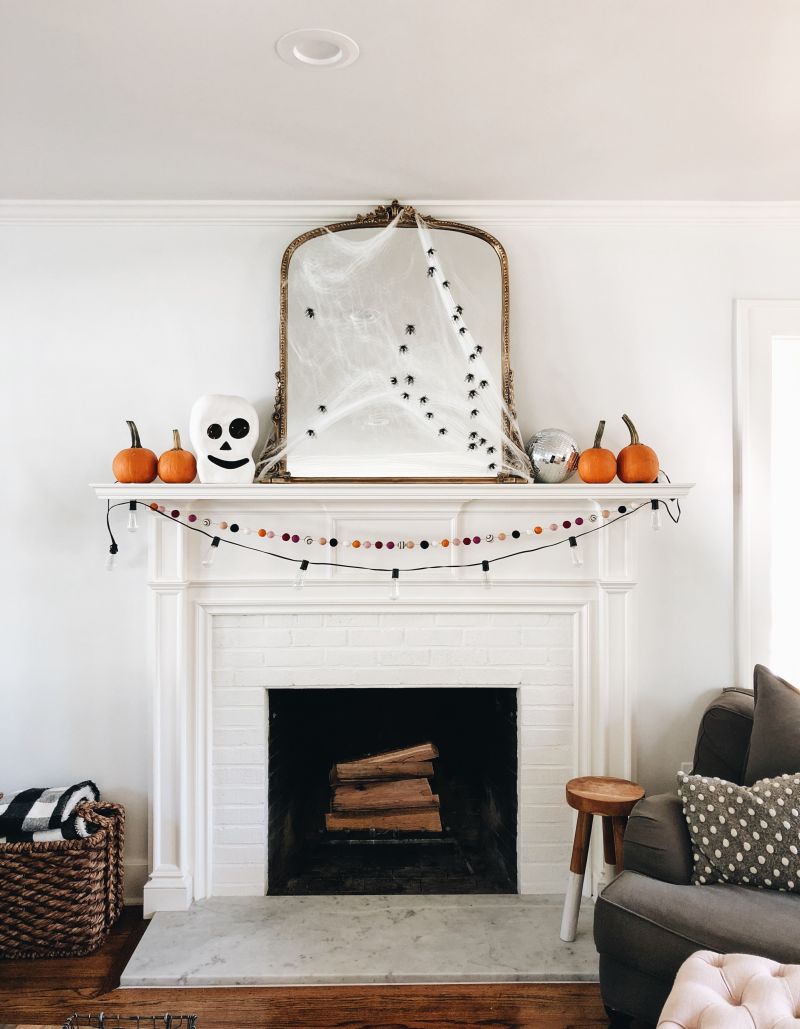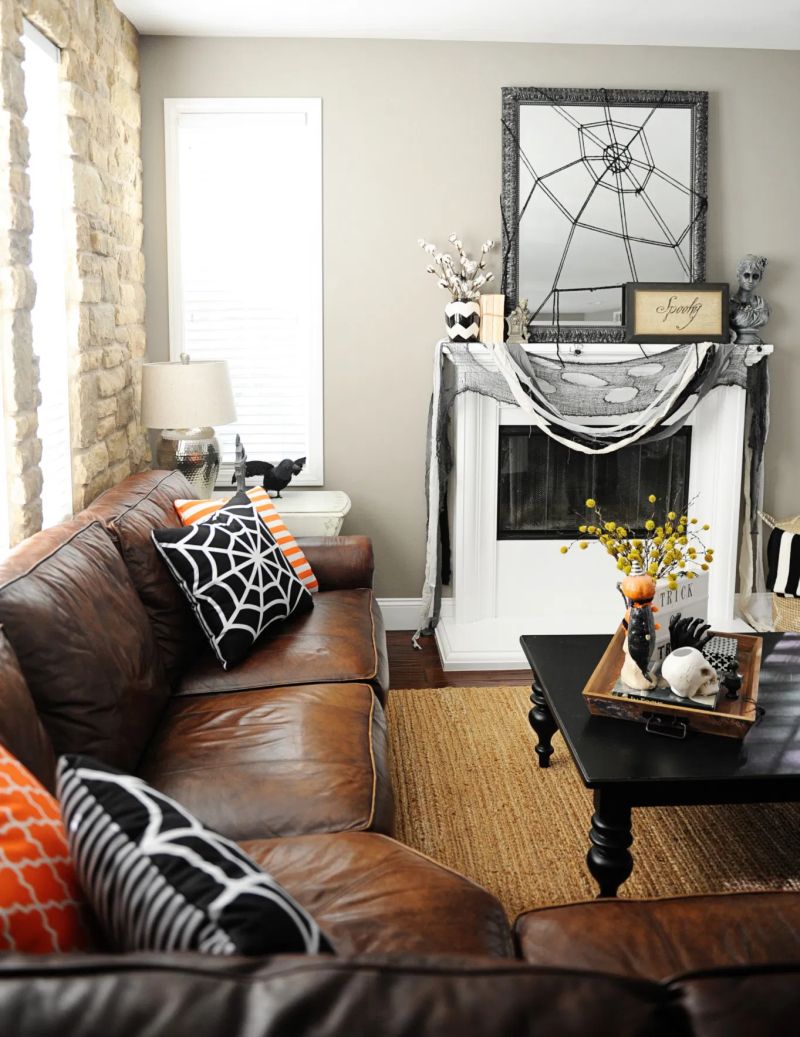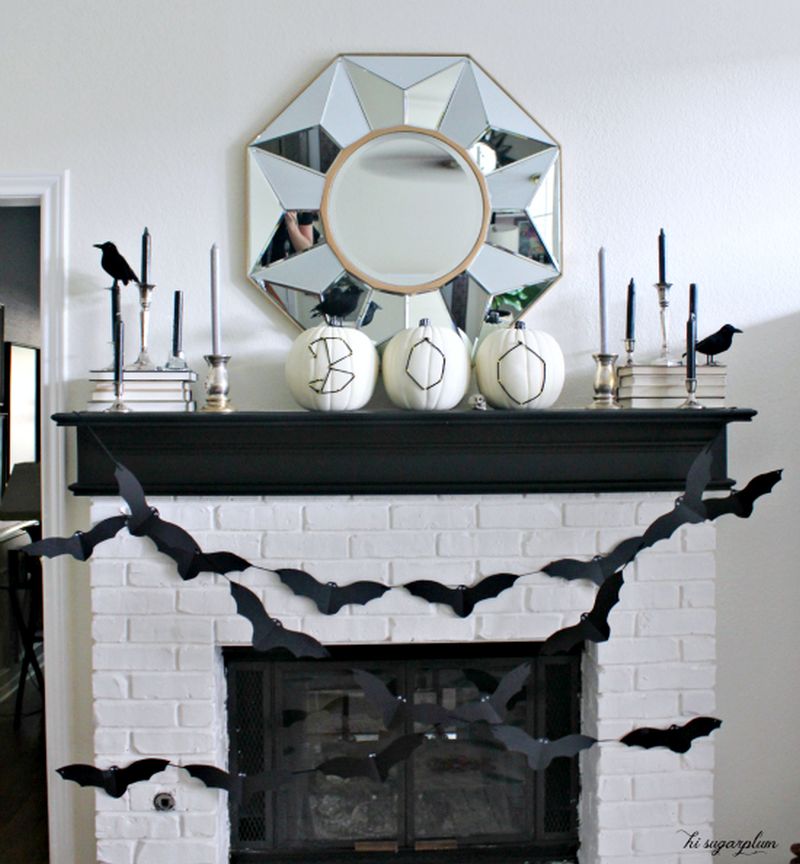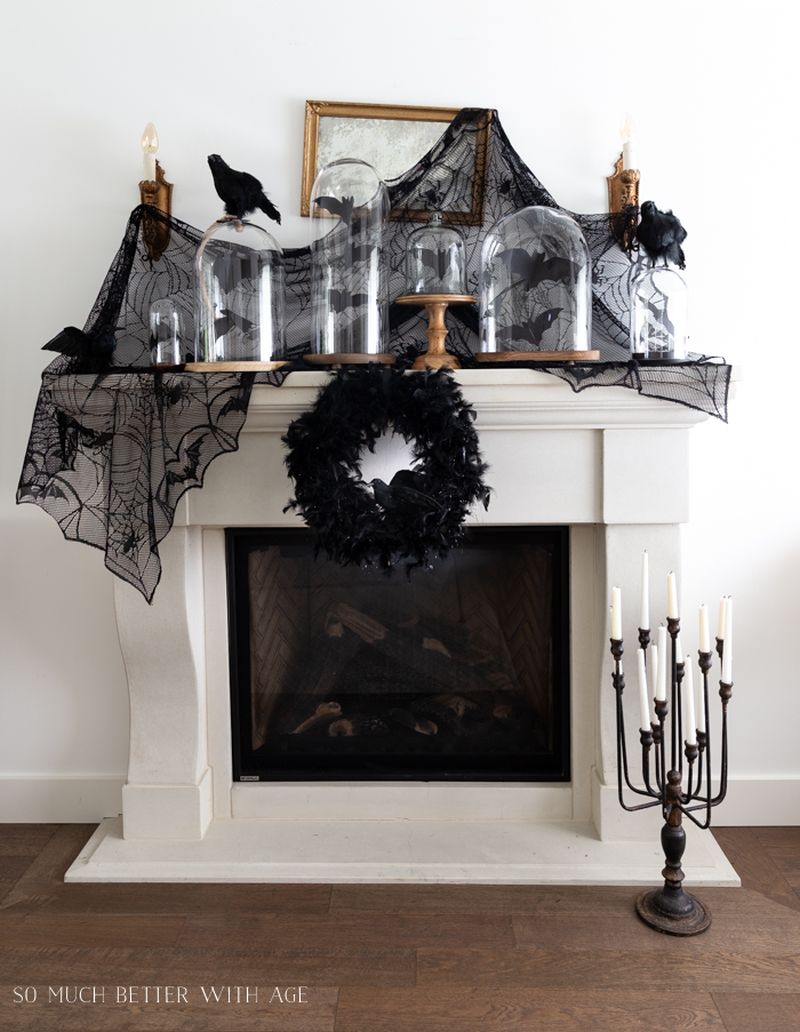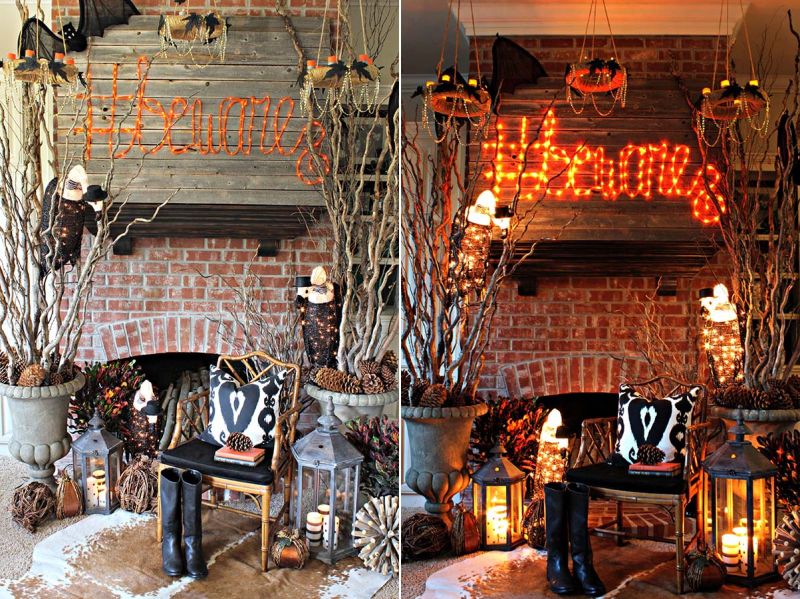 Intensify the Space with Lights
Lights can add intensity to home décor, be it for a modest gathering or a Halloween party. You can use light strings and spooky candles for a warm glow or add some fancy lights for a daunting look. Make use of lights in a way that they highlight other decorations you have placed with effort. Decorating the living room with floating candles is also spooky idea for sure. You can even buy some Halloween-themed light strings or decorations in shape of bats, spiders, skulls, etc.