Last year Kerala, India, was deeply affected by floods. Many lost their lives and many people were left homeless. The unfortunate event made people realize the need for houses which could withstand natural calamities. One such initiative was started by Thanal, a non-profit organization, in collaboration with Urvi foundation to make sustainable prefab houses for the homeless.
Many prefab houses were built in Wayanad district of Kerala. Initially, people were reluctant to move into these houses, doubtful about feasibility and strength of the structures.
Recently, one such house withstood a landslide, the mud that came with great force couldn't harm the structure of the house. The incident undoubtedly proved the worth of these prefab houses.
Also Read: Muji Hut: Prefab Miniature Houses Offer Sustainable Living
The foundation of these houses is built on pillars about 5 feet from the ground. The pillars of the house are made of GI frames, then the fiber cement boards are attached to these frames to build the whole structure. The walls made of fiber cement boards are lightweight and moisture resistant.
The house contains two bedrooms, one bathroom, a kitchen, and a hall, spacious enough to accumulate many guests at a time. Each house was built within a budget of approximately 8 lakh (roughly around $11k).
Thanal is aiming to build 100 more such prefabricated houses in Kerala to resist natural calamities. Given the wreckage the floods have caused in many Indian states this year, it's time to rethink architectural techniques for more firmer homes.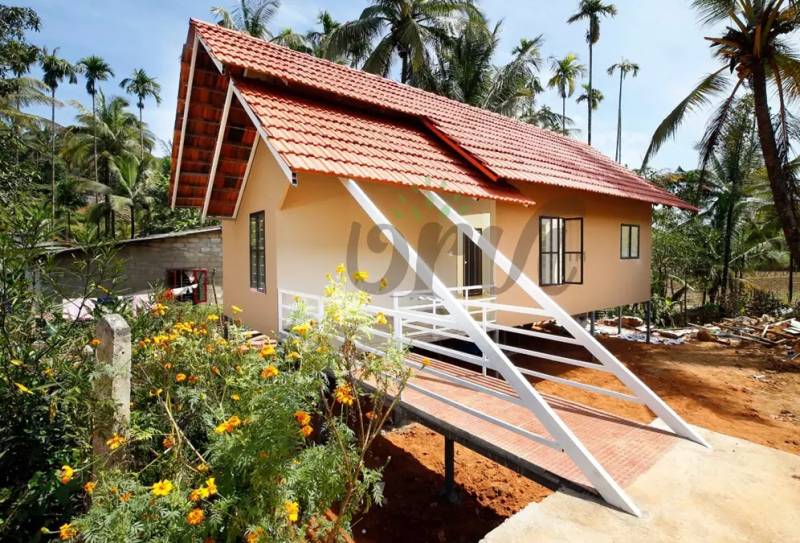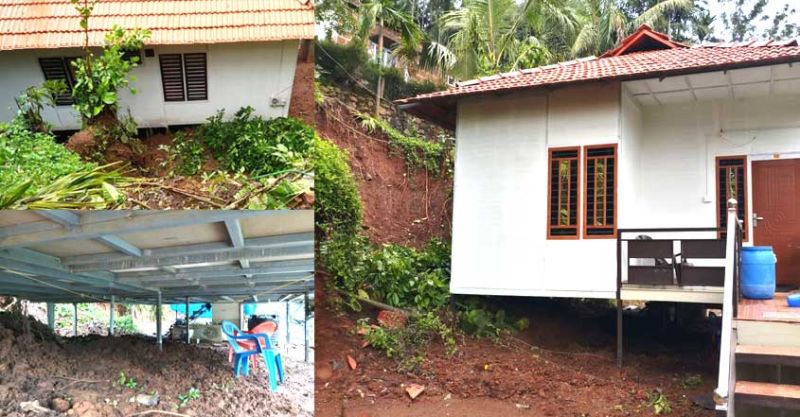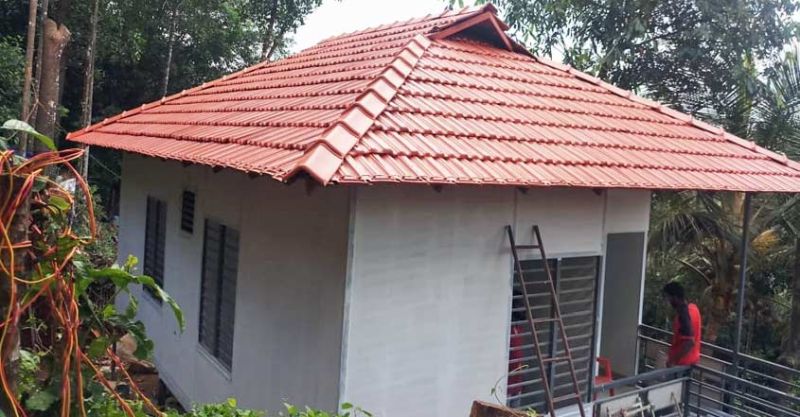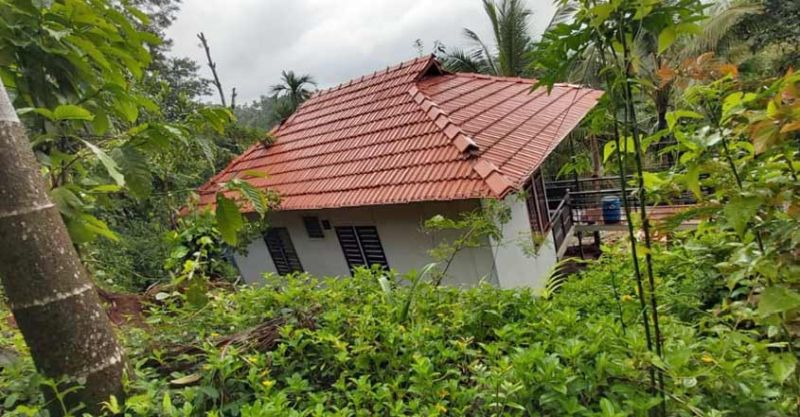 Via ManoramaOnline