Tasmanian Seljak Brand specializes in making wool blankets out of textile waste from mattress recycling factories. Pressing Matters Floor Lounger is their latest recycling project that you will surely love to have a look at. It is composed of recycled mattress filling that has been shredded and compressed into a cell-shaped furniture piece.
Pressing Matters Floor Lounger is a joint project by supercyclers and Seljak Brand. The duo came together with the intention to find some practical use for textile waste from the mattress recycling industry in 2018 and has over the years arrived at a technique to turn textile waste into sturdy material ideal for furniture making.
The process of turning textile waste into solid form includes felting, molding, compression and heating/cooling etc., while no additional chemicals are added. The furniture thus devised, including the Floor Lounger, can be used in public spaces like libraries, yoga studios, or can elegantly sit in your living room.
Curvy pod-like Floor Lounger can accommodate one person comfortably. Each piece is made from waste of approximately two mattresses. It not only makes good use of textile waste but is also able to be recycled at the end of its useful life. In simple words, the lounger is closed-loop furniture that will never end up in a landfill.
Also Read: N02 Recycle Chair Designed by Nendo is Entirely Made of Upcycled Plastic
Pressing Matters Floor Lounger is one of five finalists in the 2020 Australian Furniture Design Award. It was on display at the Stylecraft's Melbourne showroom.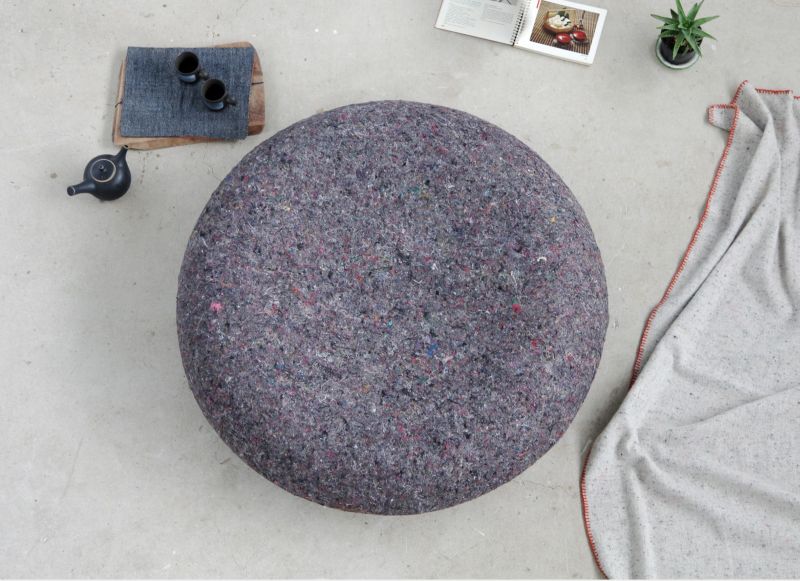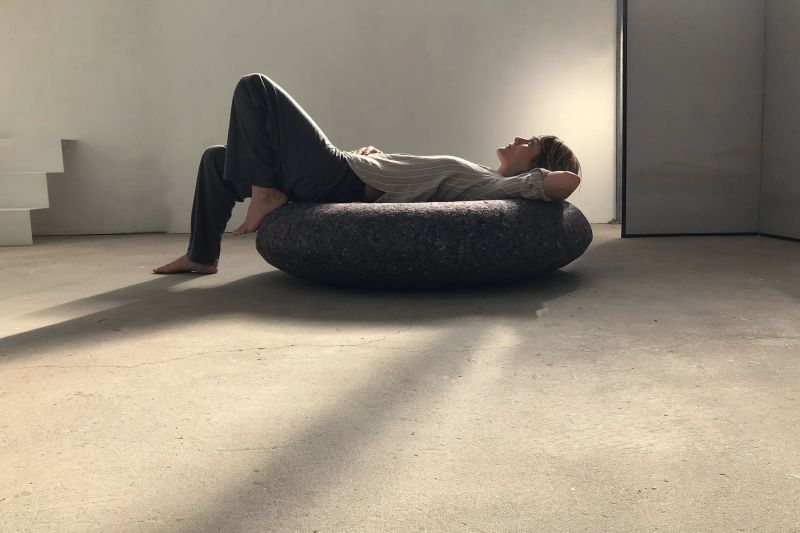 Via: TheDesignFiles