There are endless Christmas decoration ideas out there, however, we only get surprised when we see an out-of-the-ordinary creation, case in point, this gold Christmas tree by Munich-based gold dealer Pro Aurum.
Made in cooperation with Austrian mint, it is being touted as Europe's most expensive Christmas tree decked with 2,018 Vienna Philharmonic gold coins and topped by a massive 20-ounce Philharmonic coin set inside a golden star.
A total of 63 kilograms of fine gold is added to the Christmas tree, which makes it worth a whopping $2.7 million. This pyramid-shaped Christmas tree measures three meters high and sits on a circular platform reminiscent of design of the Golden Hall of Vienna Musikverein.  
Mirko Schmidt, the founder of Pro Aurum said;
Gold has many features that set it apart from other asset classes. Above all, it is not freely reproducible. Gold is money in another form. The gold Christmas tree symbolizes the value of gold extremely well.
Also Read: Twitterati Compares Melania Trump's Red Christmas Trees to 'Handmaid's Tale'
All the coins are positioned by hand. It takes over an hour for Pro Aurum workers to assemble the tree. The gold Christmas tree is showcased at Pro Aurum's Munich goldhouse until December 15.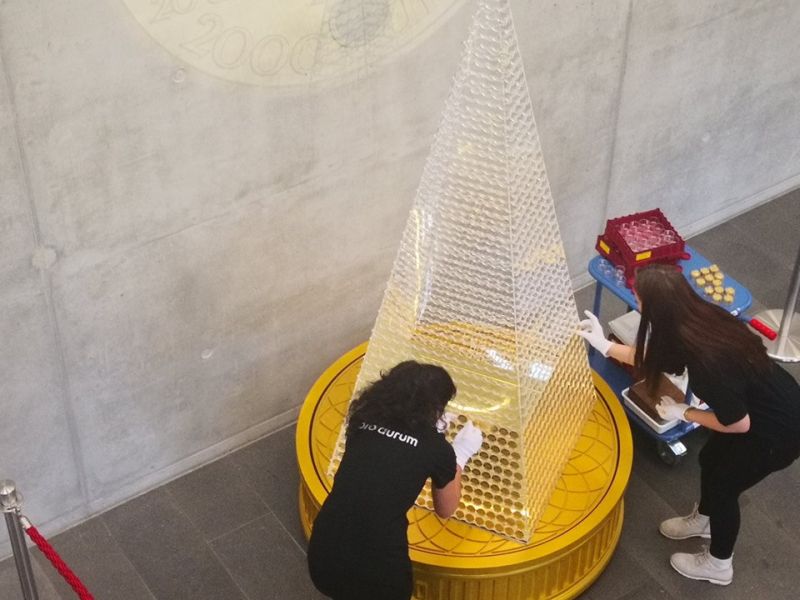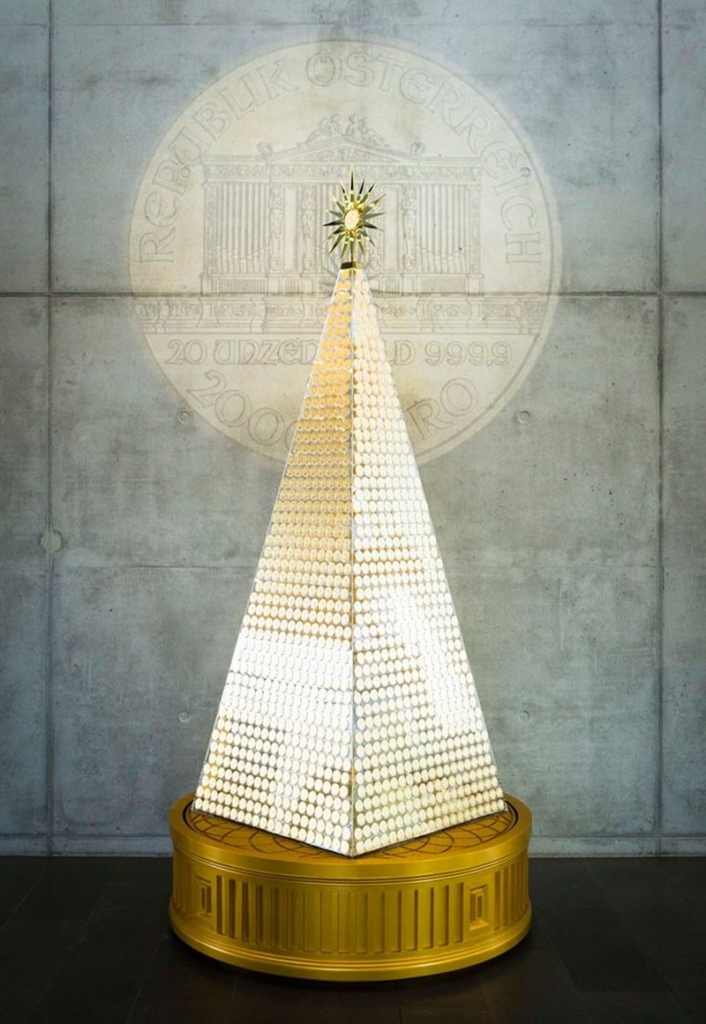 Via: GlobalNews