Cardboard can be crafted into a variety of design items, including furniture, lighting, and cat furniture. Cardboard furniture has been around for a while but is doubted for strength and durability all the time. If you have a similar perception, have a look at the cardboard paper bed offered at Pro Idee's concept store. Made from two layers of smooth paper and a corrugated cardboard layer, it is an accordion-style bed that can hold weight up to 661 lbs, portraying it as high-strength cardboard furniture.
Pro Idee's transforming cardboard bed can be folded easily into a smaller seating, allowing the users to save floor space in a jiffy. There are gaps to the front of the bed to fold it quickly and stretch up to the bed length like an accordion effortlessly. Head and foot fronts are made of beautifully grained bamboo wood.
Each bed includes a foldable foam pad with a removable and washable mocha-brown cover. It can be folded up to at a total of three positions for different uses. Fold it as a bench or use as a couch by setting up cushion as backrest against the wall.
Also Read: Sylvn Studio's Cardboard Lamps Offer Patterned Illumination
Pro Idee's cardboard paper bed is a kind of transforming furniture ideal for small apartments. If you wish to purchase, it is available for £369 ($475).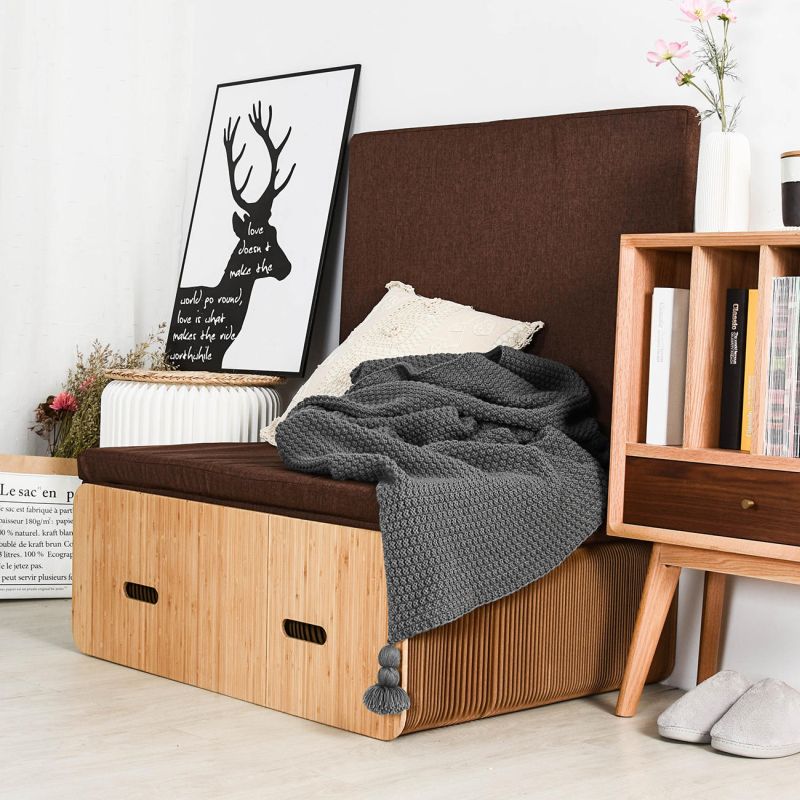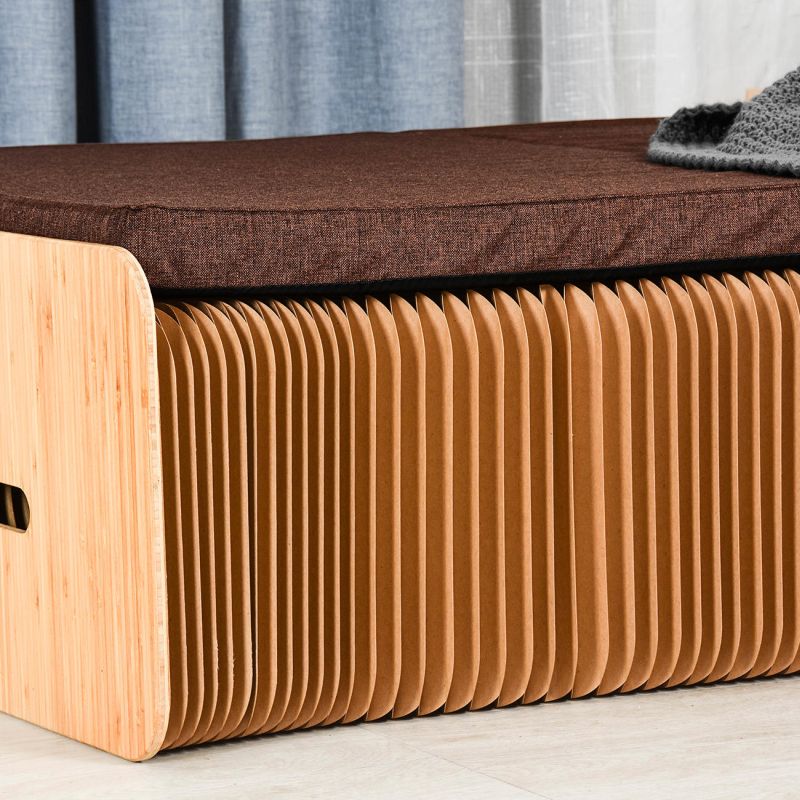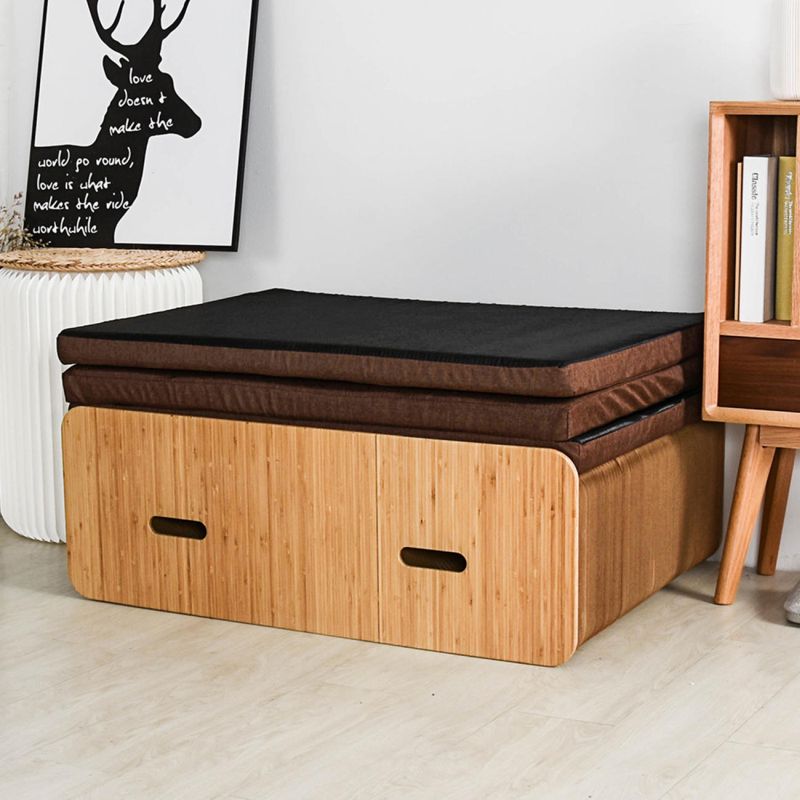 Via: CoolThings