Polywood is a high-quality plastic wood composite material that has been used in the manufacturing of furniture for over 30 years. It is made primarily from recycled plastics and other materials, such as recycled paper, glass bottles and aluminum cans. Polywood furniture is built to last, with an average life expectancy of 15 years. It can withstand the elements due to its high resistance against mold and fading, while also maintaining a beautiful appearance over time.
What is Polywood furniture and what is it made of?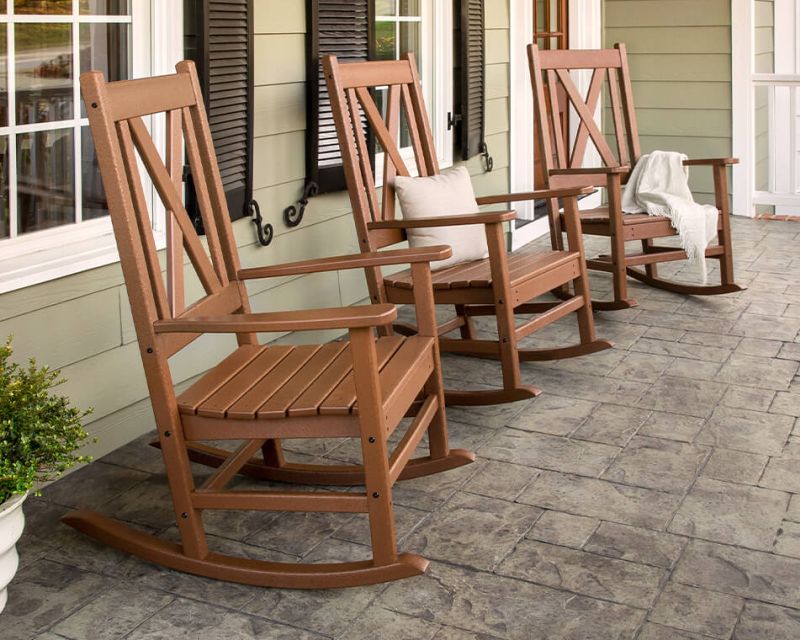 Polywood furniture is designed to look and feel like traditional wood furniture. However, it has added benefits. By virtue of the material it is made from, it is completely weather-resistant, eco-friendly, and extremely low-cost to maintain.
Polywood is a resin that is made from recycled plastic. It has a wood-like appearance and texture, which means it does not require painting or staining to look ready. The interior of Polywood furniture is coated with a high-density foam which makes it durable for outdoor use. Polywood's toughness makes it resistant to UV rays, salt water, mold and mildew damage.
Polywood outdoor furniture is made by mixing recycled plastic with color pigments and UV inhibitors. This mixture is then molded into desired shape and treated with additional UV inhibitors to ensure long-lasting color and protection from the elements. Polywood Furniture is available in many different shapes and prices to suit every budget and décor type.
Pros of Polywood furniture
It is durable: Polywood is made from high-density polyethylene (HDPE) plastic, which is known for its strength and resistance to weather, UV rays, and fading. The furniture made from Polywood is therefore strong, sturdy and built to last. It's a great choice for families with kids and pets that can accidently damage wooden furniture.
Easy to clean: You can quickly wipe off the Polywood furniture with a damp cloth or sponge. The furniture cleans up easily with the use of soap and water (or any other mild detergent). Set it outside in direct sunlight if you have to air out the smell or stains from spills or accidents. Even food oils won't stand a chance against this durable material.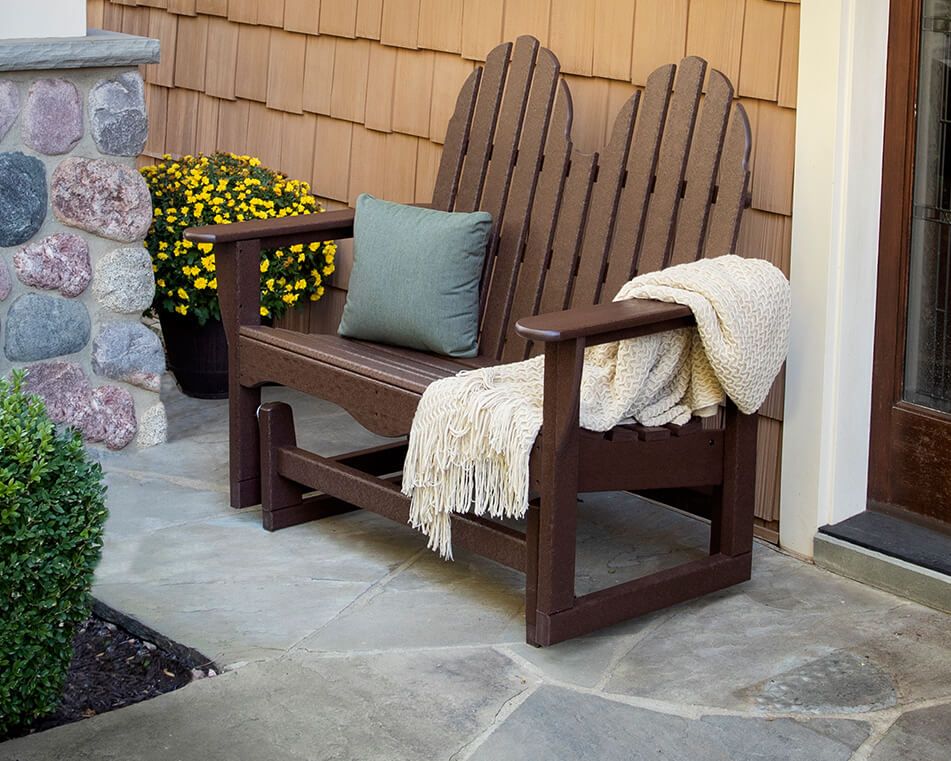 Low maintenance: Polywood furniture is very low cost to maintain, especially in comparison with real wood furniture such as teak or pine, which requires more upkeep (i.e., sanding/painting every few years). Given its construction, the furniture does not require varnish or paint and its polyurethane coating provides protection against moisture. With added durability the furniture can last longer than pieces made from untreated wood. Durable material properties ensure the Polywood furniture retains its natural beauty over time instead of fading when exposed to the sun.
Eco-Friendly: Polywood is made from recycled plastic, making it an eco-friendly option for outdoor furniture.
Weather Resistant: Polywood furniture can withstand harsh weather conditions, making it ideal for outdoor use.
Available in various styles: Polywood furniture comes in a range of styles and colors, allowing you to choose the perfect piece to suit your outdoor décor.
Also Read: Most Famous Chair Designs of All Time
Cons of Polywood Furniture
All is not merry for Polywood furniture as well. Like all other furniture materials, Polywood piece can also have their demerits:
Limited life expectancy: Polywood is not a natural material, so it can't be expected to last as long as most wood furniture. If you're the type who likes to replace your couch every 10 years or so, then this may not matter much to you, though it's worth noting that genuine teak and mahogany pieces tend to last longer. Even though, Polywood furniture is durable and long-lasting, it can over time start to show signs of wear and tear as well.
The polyurethane myth: While polyurethane has been proven safe in many years of use, some people may still be wary about using this type of material around their children or pets. There have been no studies showing that polyurethane emits harmful chemicals when exposed to UV light from the sun (or any other source), but that doesn't stop parents from worrying about these things anyway. Some people also do not fancy the synthetic look of high-density polyethylene made furniture and prefer the natural appearance of other materials.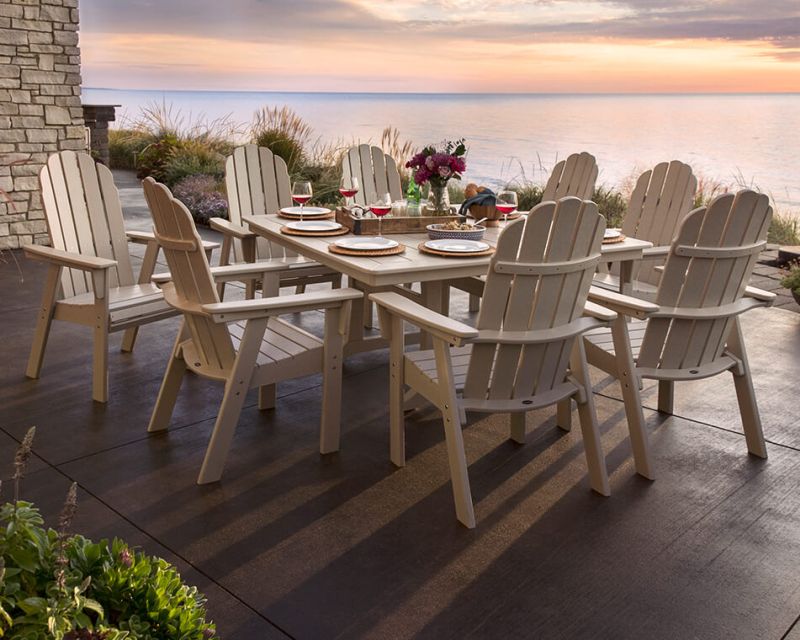 Heavier and uncomfortable: Polywood furniture is typically heavier than other types of outdoor furniture materials, making it more difficult to move around. Moreover, some homeowners complain that Polywood furniture is not comfortable compared with other outdoor furniture materials, such as wood or wicker.
Price of Polywood furniture
Polywood furniture is expensive than other types of outdoor furniture, such as plastic, wicker and aluminum. In fact, it's more expensive than most indoor furniture as well.
However, Polywood products can be customized to fit your specific needs and budget. For instance, you can choose from a variety of colors for your table tops and chairs or order matching cushions so that everything looks like one cohesive set.
If you're on a tight budget but need something durable that will last through many seasons of use outdoors, consider ordering just one piece of Polywood furniture instead of the whole set at once. As time goes by and your budget allows, you can add more pieces to your collection until you have an entire Polywood patio set.
How to clean Polywood furniture?
One of the best things about Polywood furniture is that it is effortless to clean. You can just use a soft cloth to wipe the furniture piece clean. Do not use abrasive cleaners, polish or wax, hot water or bleach on the furniture, these may cause damage to the polyurethane coating.
Unlike traditional wood or wicker chairs or tables which require regular washing with soap and water (or other cleaning agents), all you need do when cleaning a polywood piece is wipe away dirt with a damp cloth followed by drying it off with another dry cloth afterwards – no chemicals required!
Design Benefits
Polywood furniture is an ideal choice for those looking to add some modern flair to their home. The modern design the furniture is one of its most appealing features, as it has a sleek and refined look that's sure to catch your eye.
The Polywood material also makes this type of furniture ideal for those who want something that will stand the test of time. While there are plenty of options on the market today, many people prefer products that can last for years without needing replacement or repair work done on them—and Polywood definitely fits the bill here!
Final thought
Overall, Polywood furniture is a good option for those who want longevity and durability in their outdoor furniture. The material will withstand seasons of use without showing signs of wear and tear.