Single-use plastic is the biggest contributor to pollution. It has become an unmanageable problem over time; leading to various environmental consequences. Plastic pollution has not only spoiled the land but is ruining the water bodies, jeopardizing marine life.
According to a report by National Geographic, the amount of plastic waste going into the oceans every year is expected to nearly triple by 2040 to 29 million metric tons, if drastic measures were not taken now. With the never-ending demand for plastic products, floating islands of marine debris – like The Great Pacific Garbage Patch in the North Pacific Ocean – are only going to grow further. We can't afford to have more of such debris on the earth as they affect marine as well as human life.
Cleaning up marine debris is not easy and cannot be done overnight. However, the world is waking up to the problem and governments are taking strict actions. Many acclaimed companies and international organizations have also shown concern for the issue of ocean plastic pollution and are coming up with innovative solutions to minimize ocean pollution.
For example, IKEA has made a whole collection of accessories from recycled ocean plastic and Herman Miller is turning ocean-bound plastic into furniture. In order to raise awareness, we have compiled a list of the world's best chairs made from recycled ocean plastic. Read on:
Ibiza Chair by Vondom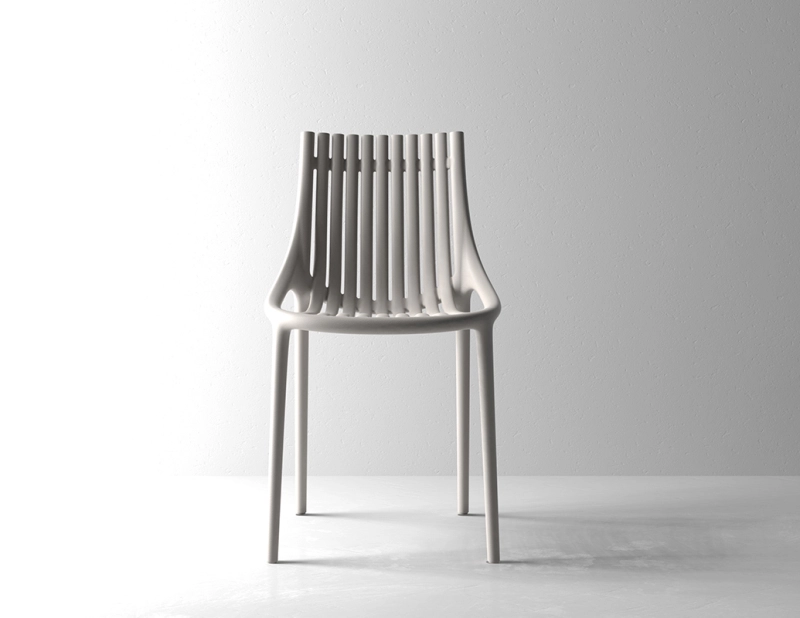 Spanish outdoor designer furniture brand Vondom has created a number of ocean plastic furniture collections in collaboration with different designers. The Ibiza chair designed by Eugeni Quitllet follows a similar sustainable theme. It is made from recycled fishing nets, recovered from the Mediterranean Sea, and injected polypropylene with fiberglass. The chair is stackable which makes it easy to store.
Buy: Set of four for $580
Liberty Ocean Office Chair by Humanscale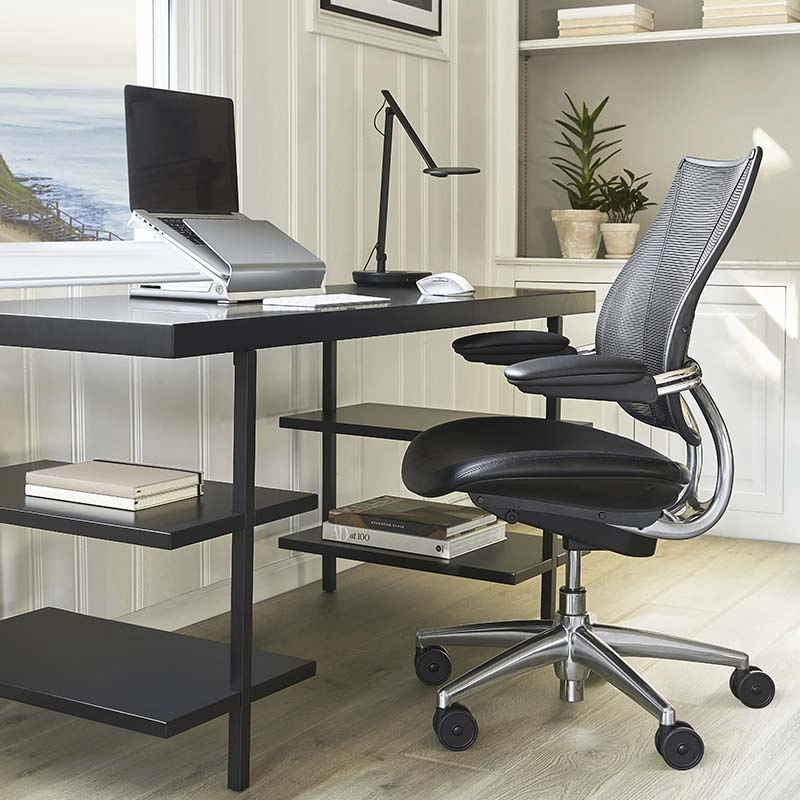 In 2018, Humanscale made the Smart Ocean office chair with Bureo's NetPlus material, which is made from recycled discarded fishing nets, considered the most harmful type of ocean plastic. The company has recently expanded its Ocean Collection with the inclusion of a new chair designed by Niels Diffrient. The Liberty Ocean Chair, as it is called, is also made of reclaimed fishing nets. Powered by a unique mechanism, this office chair adjusts itself according to a user's body. It comes with a pivoting backrest and adjustable armrests for more comfort and convenience.
Buy: Price starts at $1,179
S-1500 Chair by Snøhetta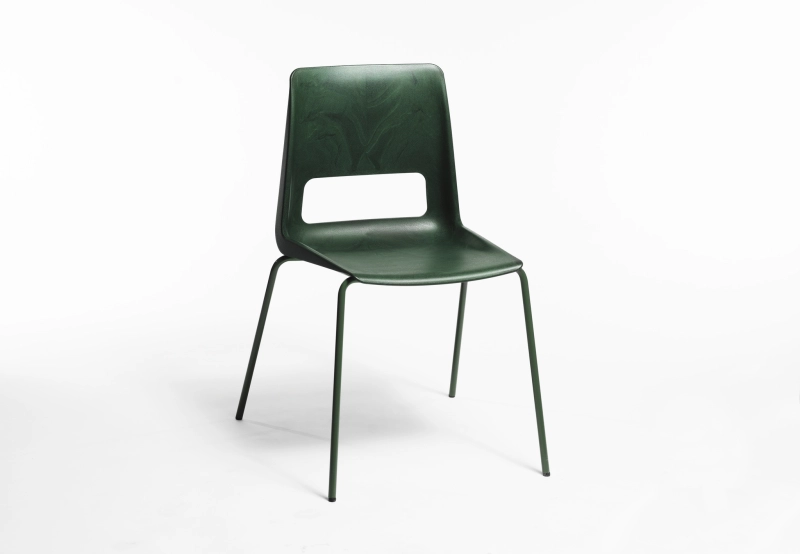 Snøhetta in collaboration with furniture manufacturer Nordic Comfort Products (NCP) has created this stackable chair using 100 percent recycled plastic waste from the fish farming industry in Norway. Local fish farming companies like Kvarøy Fiskeoppdrett and Nova Sea provide NCP provide worn-out fish nets, ropes, and pipes that are recycled into material for the chair. Each s-1500 chair helps remove 1500 grams of plastic waste headed to the ocean and even reduces CO2 emissions significantly in comparison to a chair made of virgin plastic. The chair shells are available in eight different colors.
Buy: Price available on request
Aeron Chair by Herman Miller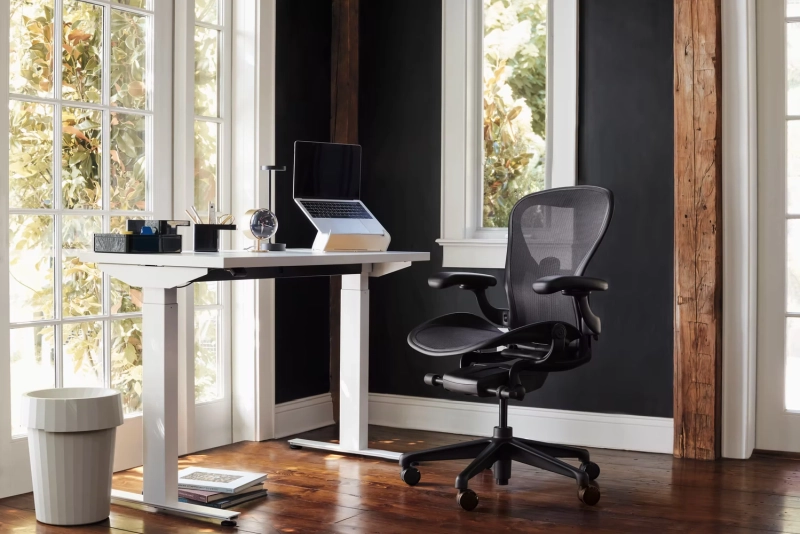 Aeron Chair, an iconic office chair from the 1990s, has been given a modern makeover in Onyx colorway by Herman Miller. The company now produces the chair from ocean-bound plastic, making it a sustainable furniture piece. The chair is part of Herman Miller's commitment to sustainability, wherein the brand intends to use up to 50 percent recycled materials in all its products by 2030. The Aeron Chair is now available in four colors and three sizes. Depending on the size, each chair comprises 0.5 and 2.5 pounds of recycled plastic, which is equivalent to about 23 to 114 plastic water bottles.
Buy: $1,795
Also Read: 21 Most Famous Chair Designs of All Time
Ocean Chair by Mater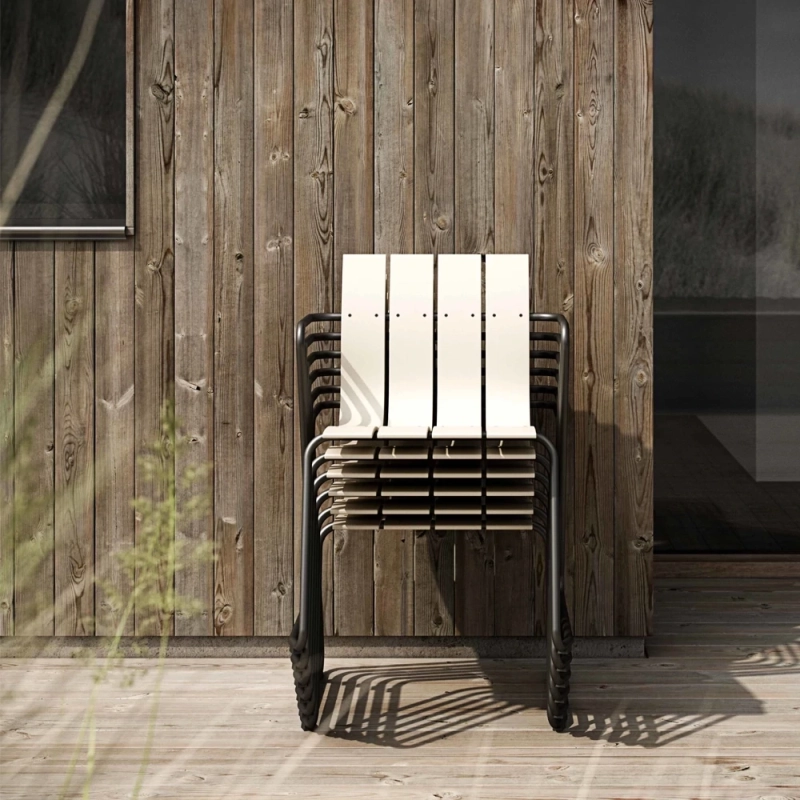 Designed by Jørgen and Nanna Ditzel, this chair from Mater's Ocean Collection is made using 960g of recycled ocean plastic sourced from Danish company PLASTIX. The collection includes reimagined table and chair, originally designed in 1955, and are made using recycled fishing nets and hard plastic. The chair is characterized by its light structure with repeated slats and metal frames. Available in three colors: black, sand, and concrete green, the Ocean Chair is designed and tested for outdoor use. It helps eliminate up to 82 percent CO2 emissions compared to virgin plastic chairs.
Buy: €348 (approx. $390)
Noho Move Chair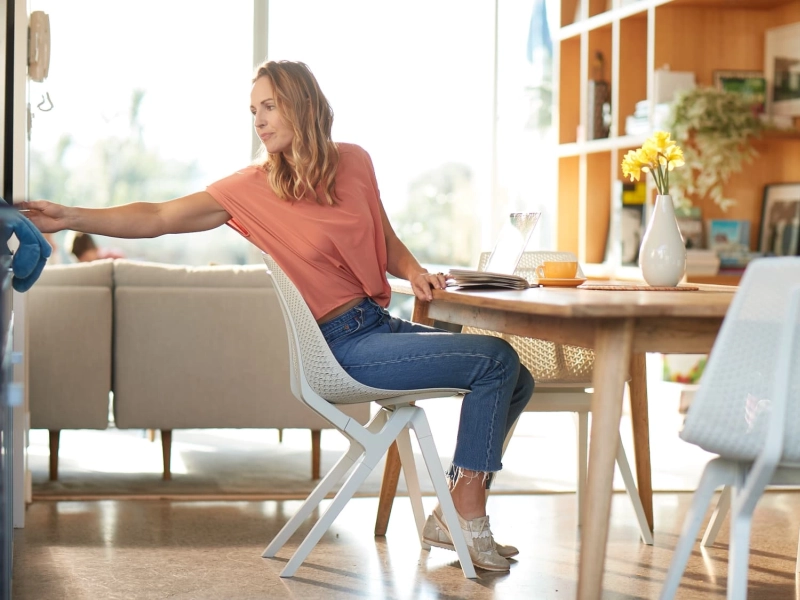 This ocean-friendly chair designed by Formway Studios for Colorado-based furniture company Noho combines comfort and style. It is made from Aquafil's ECONYL, a material developed using regenerated nylon from reclaimed fishing nets and end-of-use carpets, to bring comfort to everyday life. The chair has an auxetic mesh seat that provides 4-way flex and form-fitting support to cradle the body. It can be used for different activities including dining, relaxing, and even working from home. For additional style and to blend with your interiors, the Noho Move Chair comes with swappable, colorful toppers made from naturally soft wool.
Buy: $375
Polywood Ocean Chair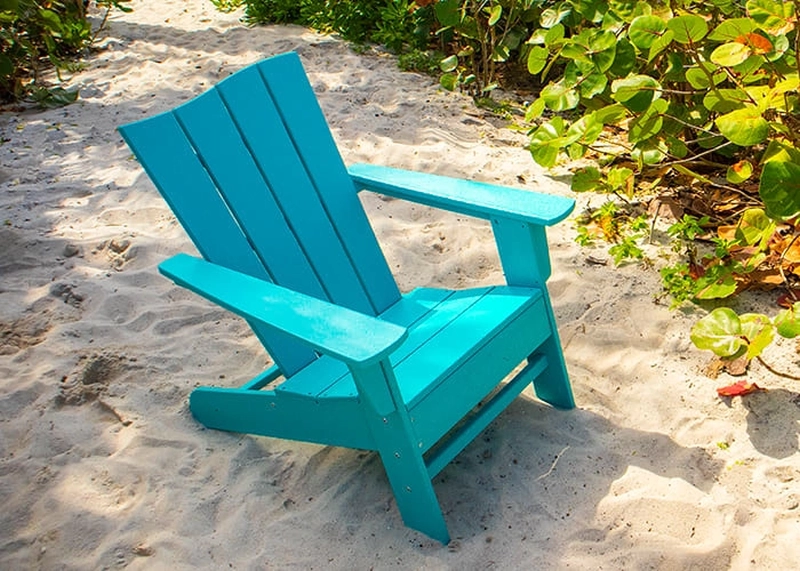 Polywood is known for its recycled plastic lumber that resembles original wood. The Ocean Chair is made using this lumber crafted from ocean-bound plastic and it features a contoured seat. The top of the backrest is uniquely curved to give it a cresting wave, rolling wave, or a high tide effect (depending on the design you pick). This all-weather chair is designed primarily for the outdoors and comes in all possible customizable shades you'd want your chair in.
Buy: $279
Yarnbird Recycled Ocean Plastic Chair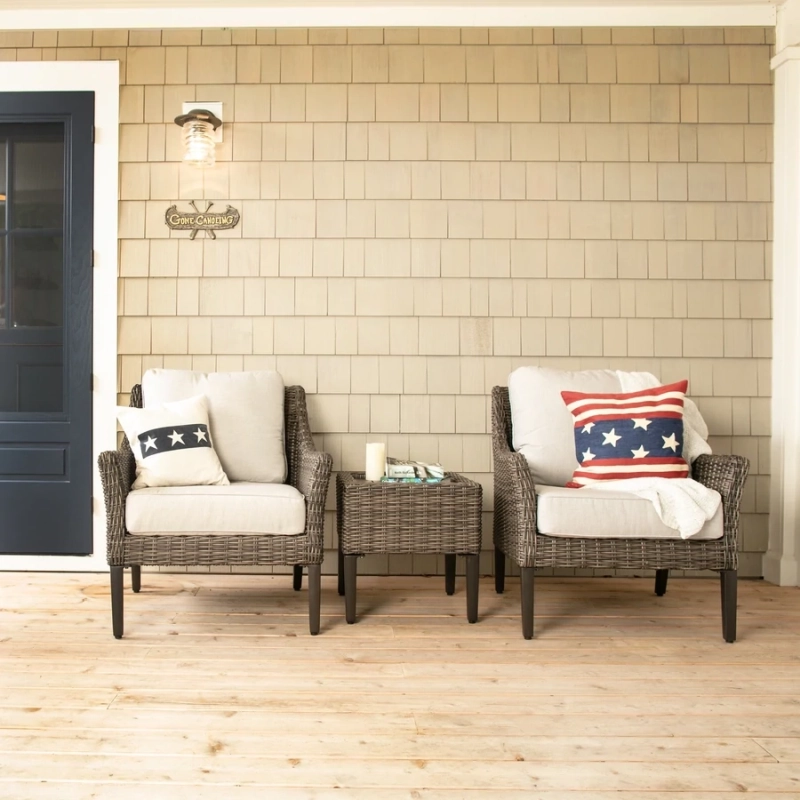 The Harriet chair is crafted from woven high-density polyethylene (HDPE) wicker on durable aluminum frames that will not rust. The innovative HDPE material is made from 5.6 lbs of ocean plastic collected from the beaches in the Philippines. This chic, clean-lined outdoor chair has a weight capacity of 350 lbs and is an attractive, easy to care for, and comfortable furniture piece.
Buy: $570
Ocean Chair by Zuiver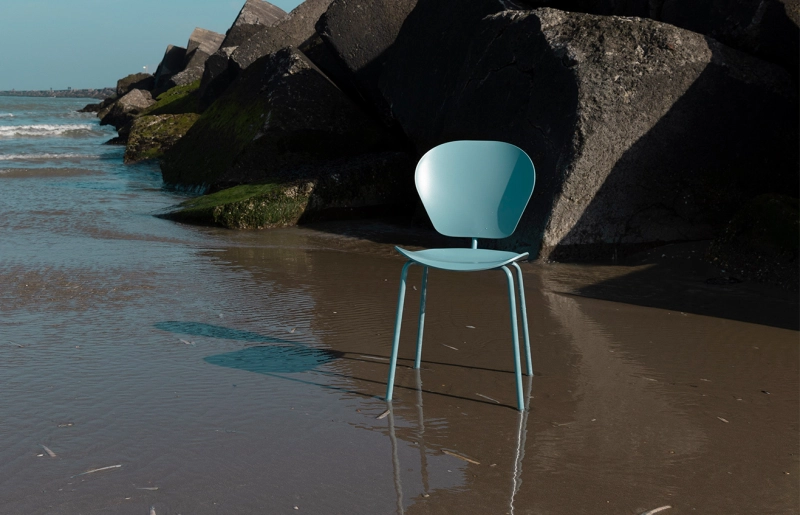 This Ocean Chair is created in a collaboration between Amsterdam-based studio APE and Dutch company Zuiver. Its shell is made entirely from plastic waste potentially on its way to the oceans, while the frame is made of recyclable steel. The chair is part of Zuiver's sustainable mission to significantly decrease the use of virgin plastic in furniture production by 2030. The Ocean Chair is currently in production and is expected to be available in four colors starting in early 2022 (the wait for this one may just end anytime soon now).
Buy: Price to be announced
DuraOcean Chair by ScanCom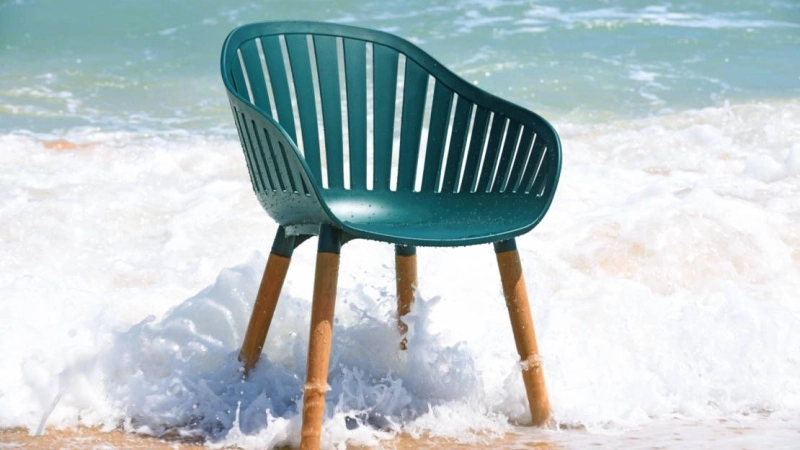 The DuraOcean chair by LifestyleGarden, a sustainable outdoor furniture brand of ScanCom International, is one of the first commercially available chairs made using plastic waste that's recovered and prevented from entering the oceans. DuraOcean utilizes recycled maritime plastic sourced from ropes used in the marine industry, which is responsible for the chair's green color. It not only uses eco-friendly raw materials but the entire chair can be recycled once again at the end of its life cycle – zero waste, as they say!
Buy: Price available on request – A bistro set featuring two chairs and a table retails for £299.99 (approx. $400)