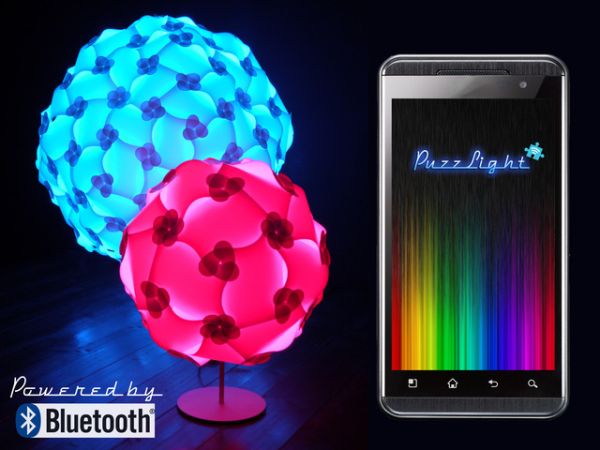 Lighting controlled via smartphones have always enticed us, not just because of the advanced technology involved, but also due to the practicality of the scope. In this regard, we have come across the interesting concept of the PuzzLight, a project by Krisztian Sulina that had an unsuccessful funding in Kickstarter. Of course, it was not the commercial potential, but rather the core idea that tickled our fancy. And, this idea entailed the creation of a RGB (red, green, blue) LED strip that could be controlled from your mobile phone via the one and only Bluetooth.
Basically, the end product of PuzzLight consists of three separate components – the lamp, the controller and the phone software. The lamp is obviously the primary component, which acts as the visual centerpiece for the product. Crafted from flexible yet strong pieces of polypropylene (white), it is fragmented into different shapes like flowers, polygons and hearts. So, one has to arrange the whole lamp from these pieces, just like a jigsaw puzzle (hence the name PuzzLight).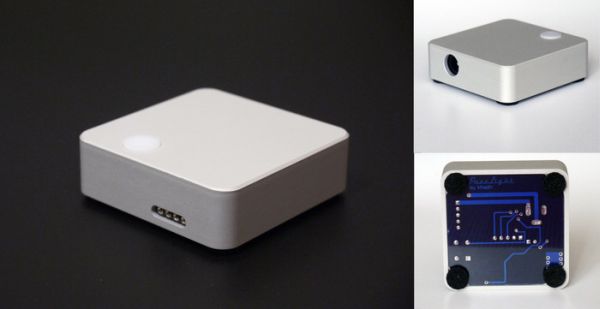 Moving on to the 12V DC controller, it regulates the lighting, based on the data received from the smartphone via Bluetooth. The housing of control unit itself is crafted from a CNC machined, anodized aluminium block, with its bottom section covered in transparent poly-carbonate. There is separate offline control mode operated by the white button on the top, while the unit is capable of regulating 5m (3x2A) RGB LED strip.
Finally, the PuzzLight entails a phone software, which had been developed for Android (with works going on for an iOS version). And, to notch up the user experience, the related interface comprises of three separate windows -Spectrum (touch and shine), RGB (control the colors) and Variations (for different color modes).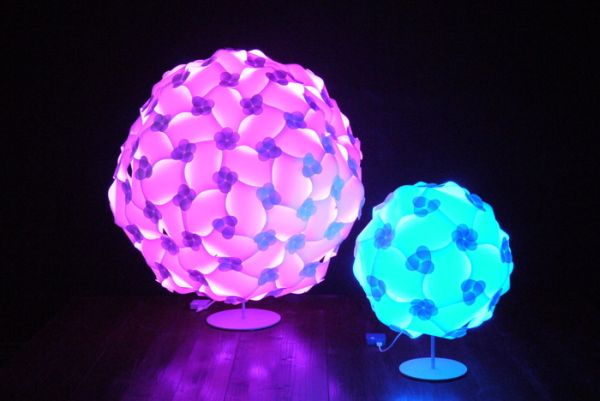 Via: Kickstarter