Architect Robert Konieczny of studio KWK Promes has created an astonishing Quadrant House in Poland to follow the sun's path. This two-story building features an automated rotating terrace that stays in constant motion to follow the movement of the sun all day long.
The system that moves the terrace uses hinges and rails so that part of 'quadrant house' is able to rotate 90 degrees on either side of its garden. This mobile terrace is able to move between the living room in a perpendicular direction and the gym area that's contained within the volume parallel to the street.
The local building regulations demand a sloping roof, while the client wanted a flat-roofed structure. The architectural team was able to meet both the needs with the moving roof that appears as a gable from the street but tapers down to a flat edge when viewed from the garden.
The built-in advanced safety sensors ensure that the terrace can stop immediately when it encounters an obstacle. Owing to the rotating motion, the natural grass underneath the terrace can also get proper sunlight throughout the day. Meanwhile, the moving unit ensures that the interiors get proper shade and ventilation too.
Also Check: Coolest Rotating Homes that Follow the Sun
When docked, the sliding glass doors in the interior areas form a seamless progression to the moving terrace. Along the ride, shaded outdoor space and the open-air room are combined to let the inhabitants enjoy fresh airflow while overlooking the lush green garden. This mobile unit is also equipped with blinds that can be positioned to protect the living space from winds and low sunlight.
Check out the video given below demonstrating how this moving architecture functions.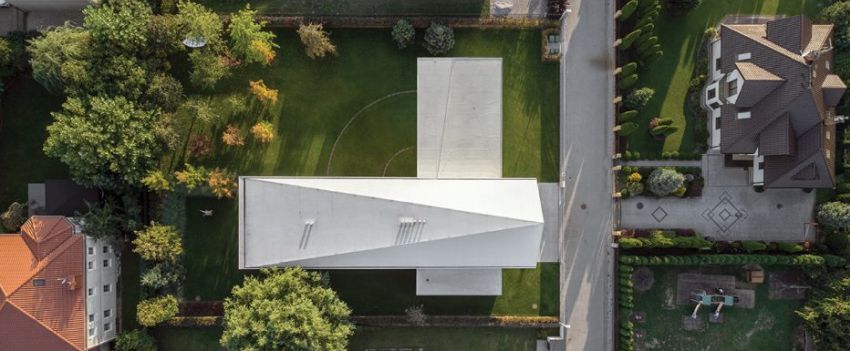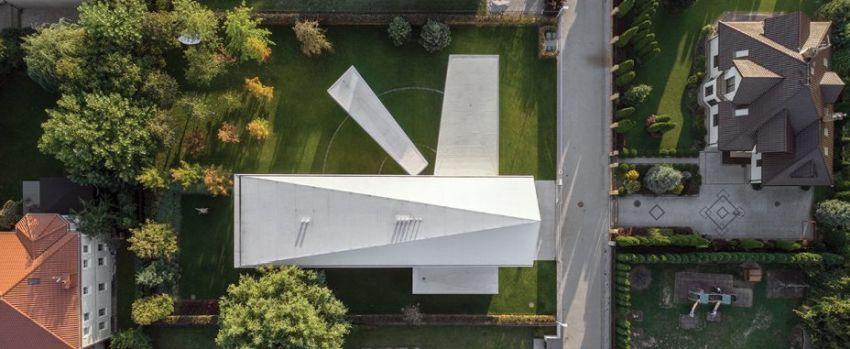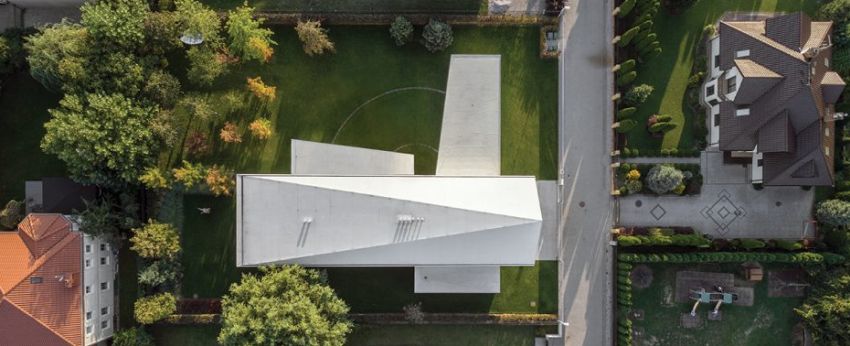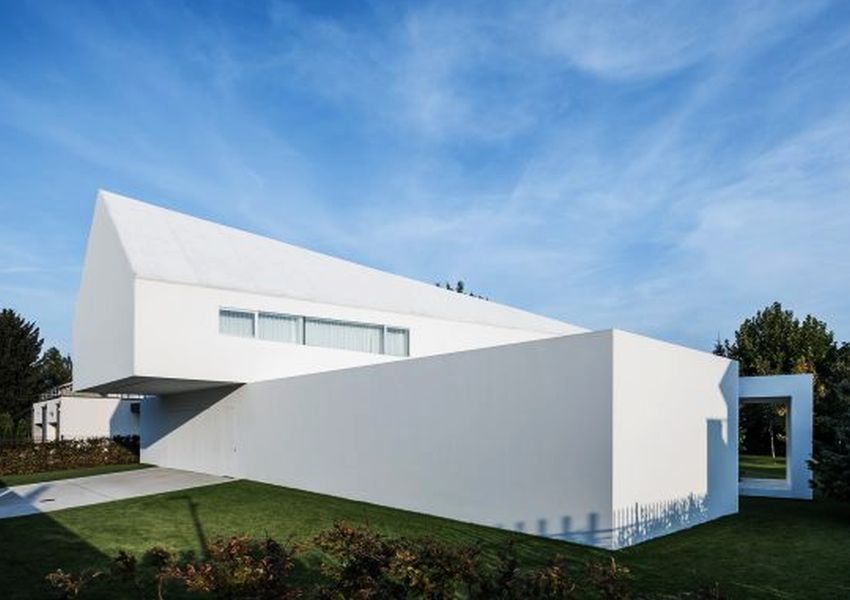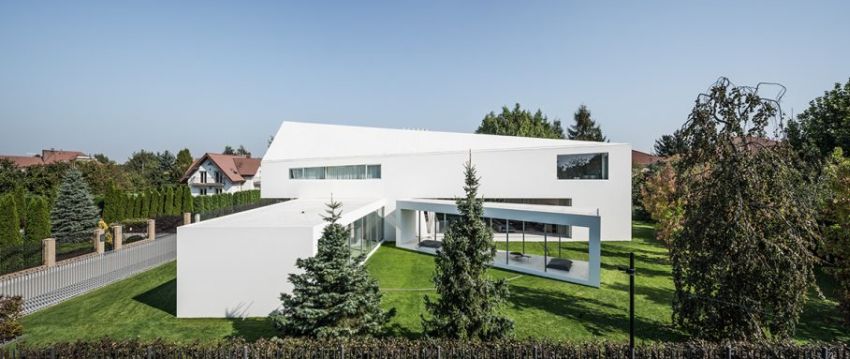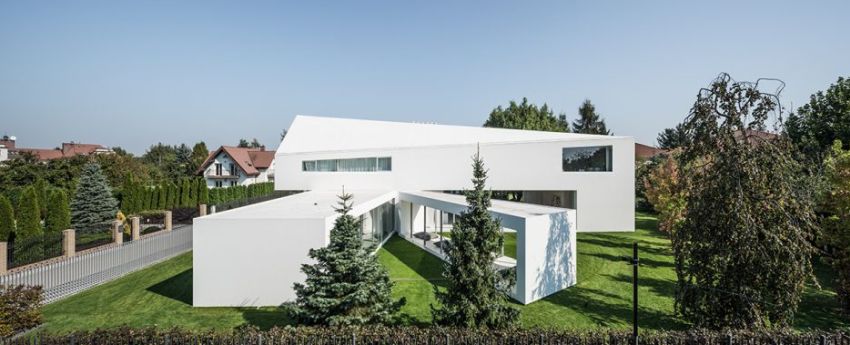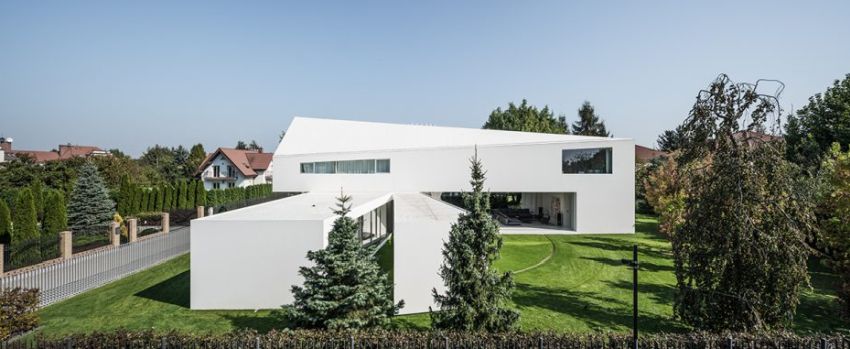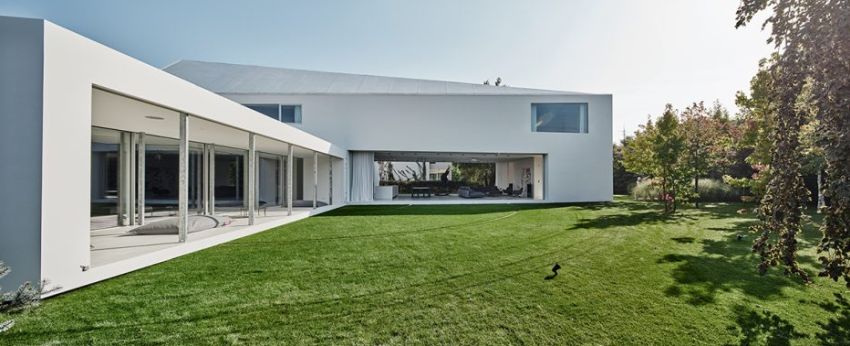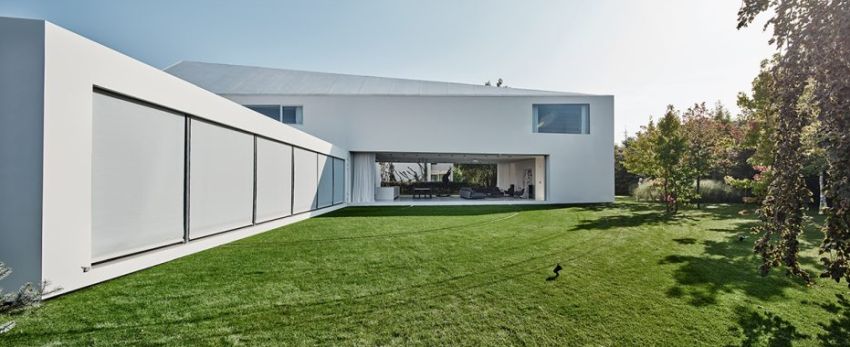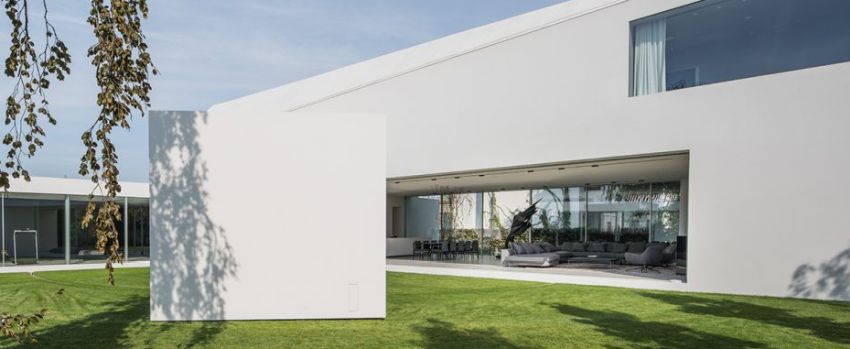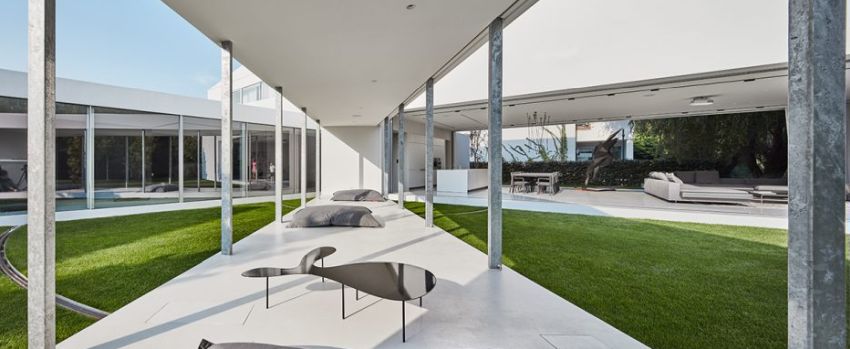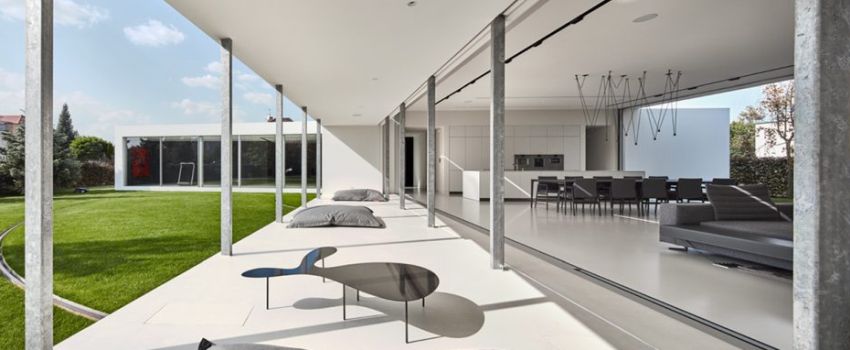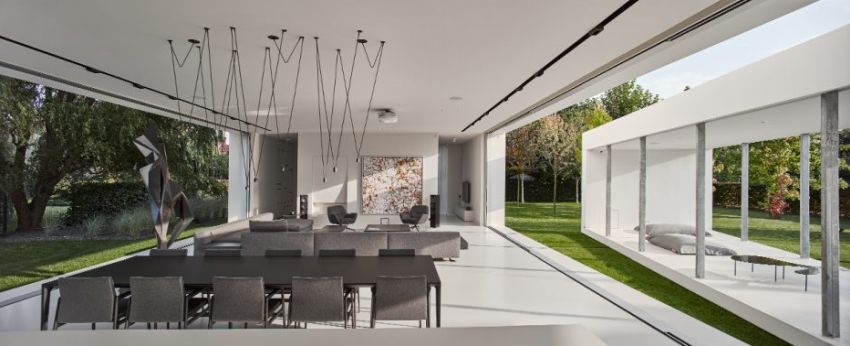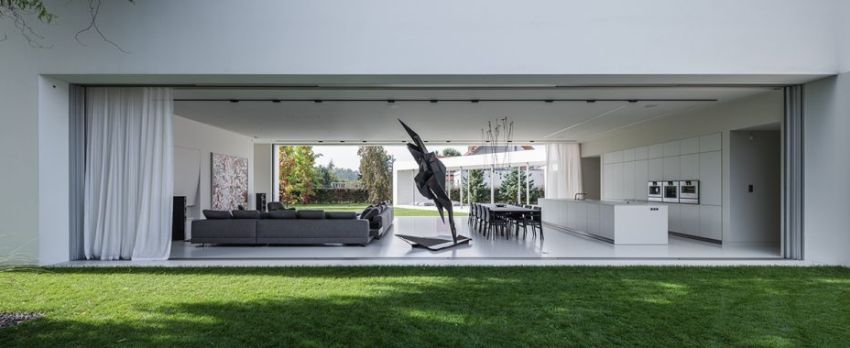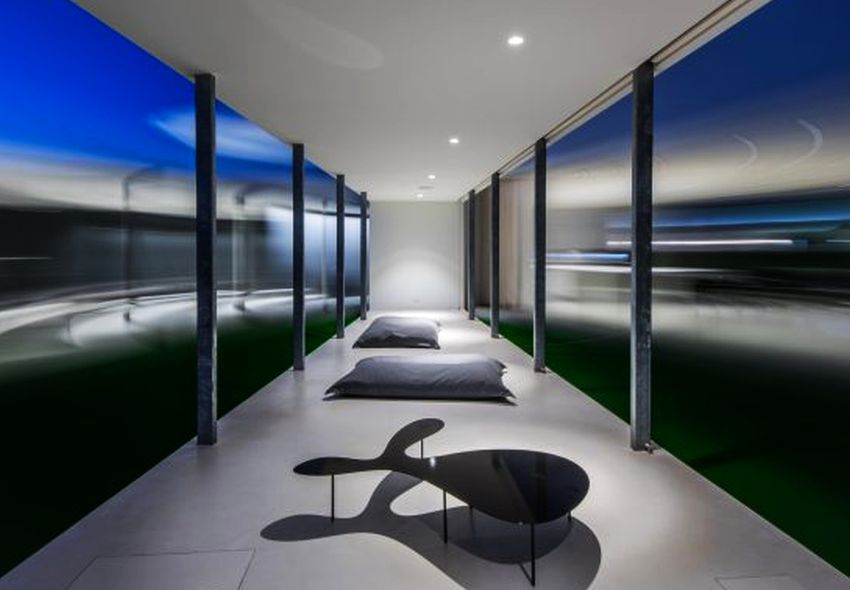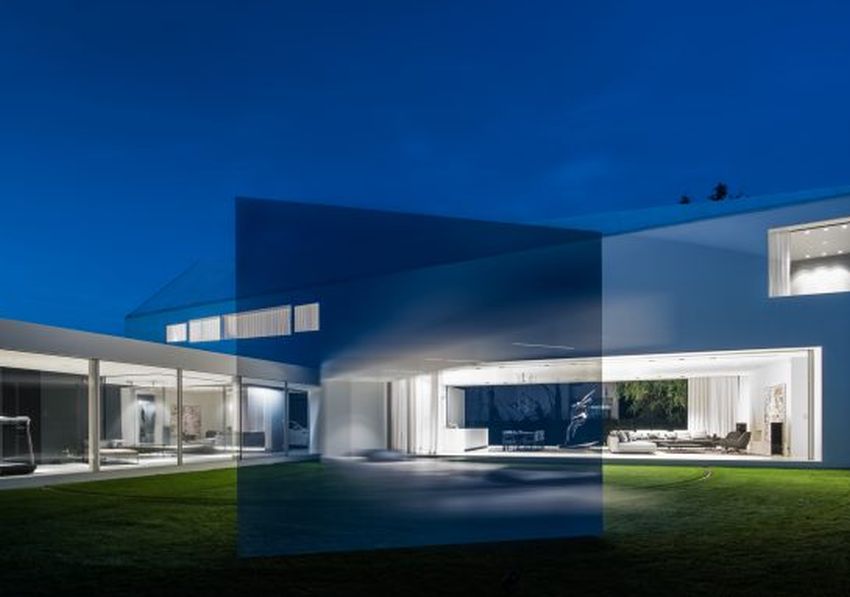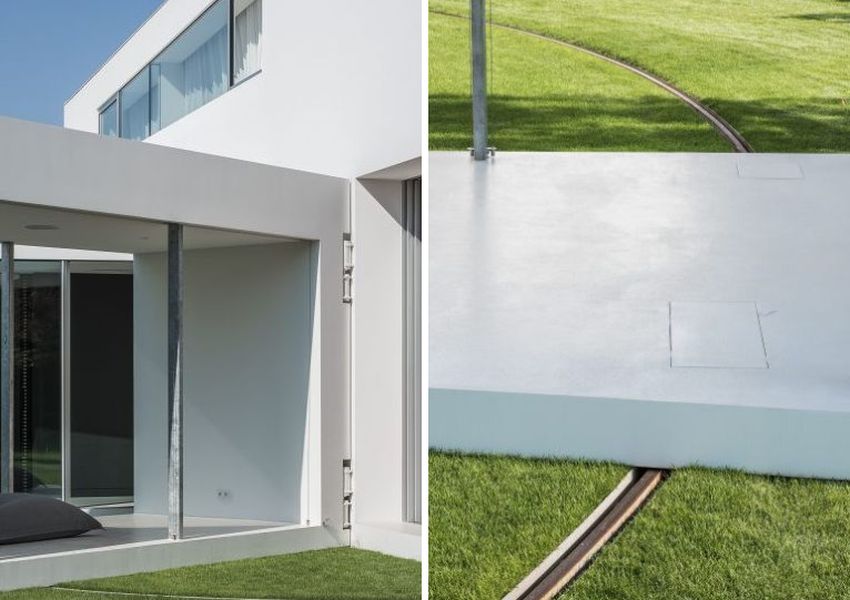 Via: Dezeen