Hot tubs have been popular amongst various cultures due to varied health benefits of hot water bathing. Usually, hot tubs are placed outdoors, although you can also install them indoors. We would like to present indoor/outdoor Quadrat pool, designed by Milanese designers Ludovica and Roberto Palomba for European brand Zucchetti.Kos.
Made of fiberglass, this portable infinity edge mini pool creates the amazing visual effects to offer comforting feel. Whether you install it indoors or out in the open, it brings luxury and aesthetics to space. Interestingly, it has been equipped with unique systems for using as a home spa.
This heated mini pool comes in free-standing and built-in versions. The free-standing version features recessed base with LED lights make it look like floating in mid-air. Moreover, it is outfitted with chromotherapy and whirlpool technology to enjoy benefits of a spa.
There is also an adjustable hydromassage system with changeable jet intensity and direction to offer a variety of back or leg massage. The built-in nozzles can be adjusted individually to personalize the water flow for an ultimate bathing experience. Its lower ledge has sitting space for 3-4 people, so a family a four can enjoy hot bath comfortably.
With clean and sleek finish, this indoor mini pool adds modern aesthetics to space, while its compact design allows easy portability. It doesn't come as a surprise that Quadrat pool has won Good Design Award last year for unique design and functionality. Having an indoor hot tub in your living room or terrace is a cool idea, so if you want to have one, contact the designer. It is a wise choice for people who want to enjoy hot bath all year long.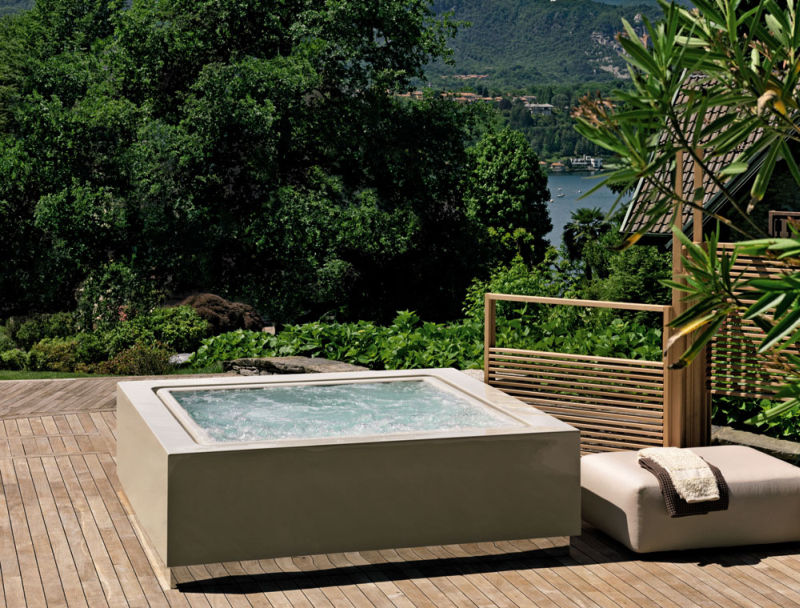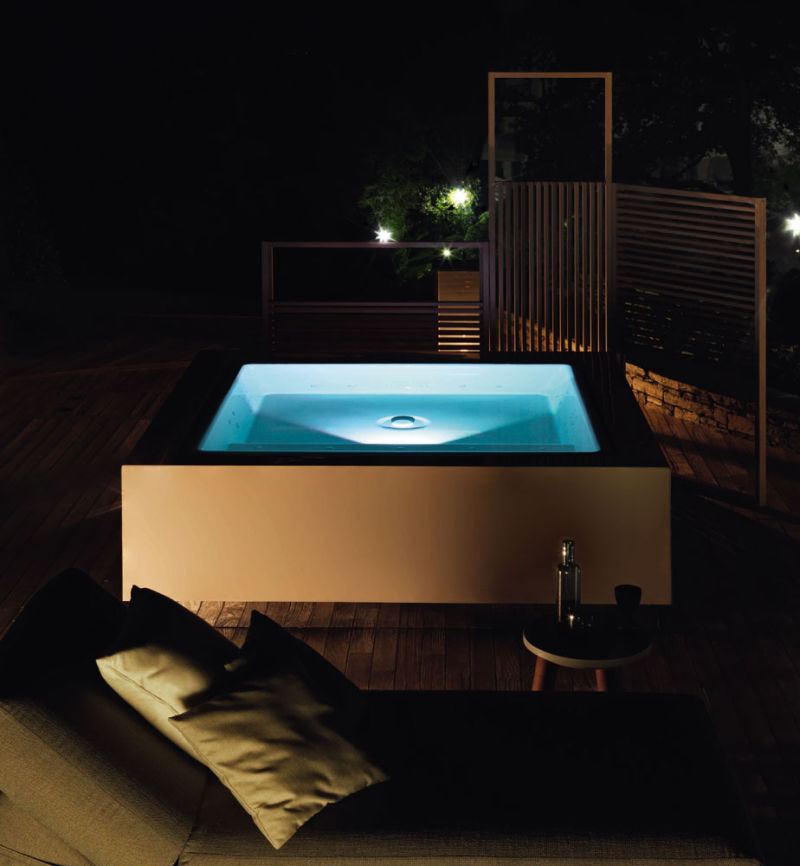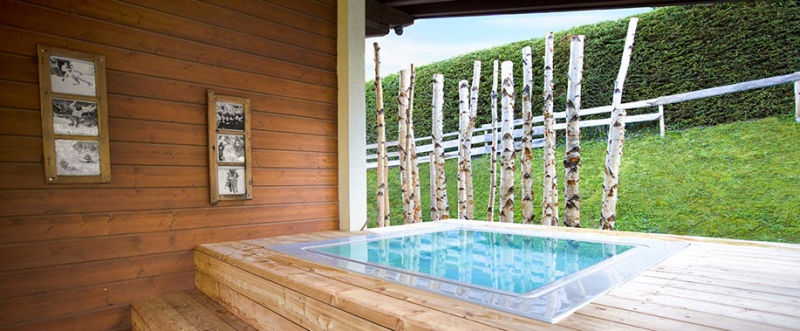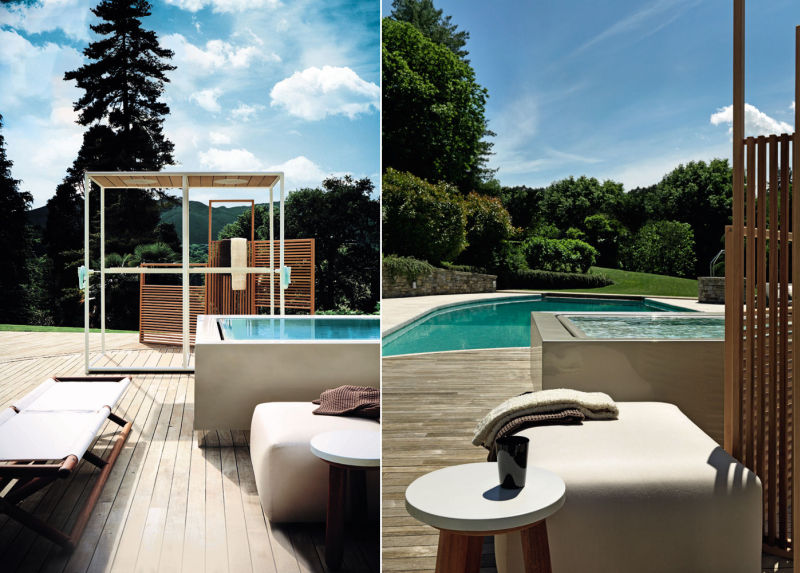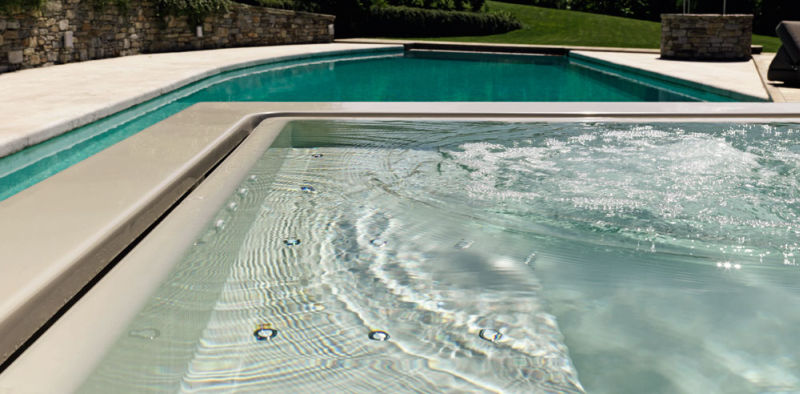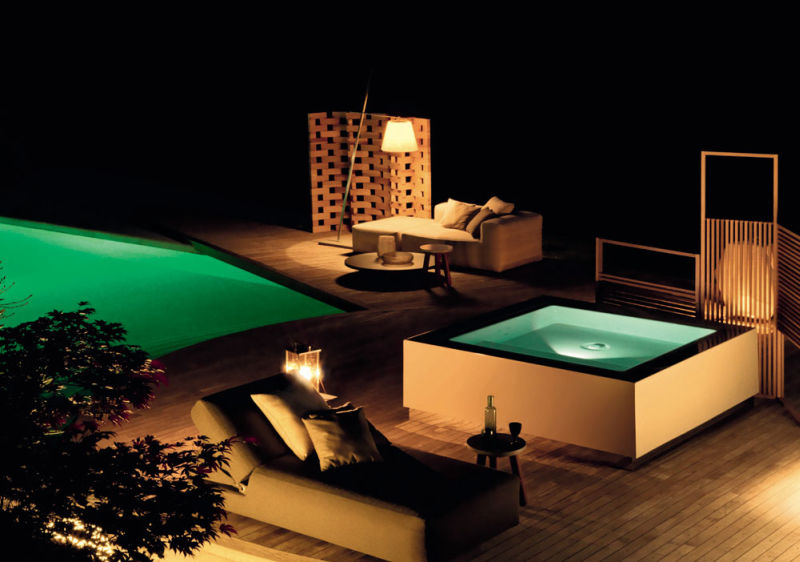 Via: DesignBest