Zucchetti.Kos reveals its Quadrat Pool Relax at the biennial international bathroom exhibition at Salone del Mobile 2018. Designed by Palomba Serafini Associati, the hot tub comes with an elegant solarium area with a padded bed for a truly personalized spa experience. This way, it combines hydro massaging and peaceful relaxation into one object.
Characterized by compact size and sculpted geometry, Quadrat Pool Relax is suitable for both indoor and outdoor use. Made from fiberglass, it is a great decorative piece for homes with a beautiful patio area.
One side of the mini infinity pool accommodates weather-resistant cushions that serve as a cozy chaise lounge for relaxation and regeneration, while the other one as a tub to place comfort and functionality side by side.
There's a built-in entertainment system to listen to personal playlists while taking a dip or relaxing by the poolside. Sitting on a recessed base, this freestanding infinity pool is a wonderful way to enjoy benefits of a spa at home.
Also Read: O2 Pool: A Smartphone-Controlled Swimming Pool for the Rich and Famous
The combination of appealing and functional elements of the Quadrat Pool Relax make it a true design product, ideal for domestic as well as commercial (hospitality sector) use.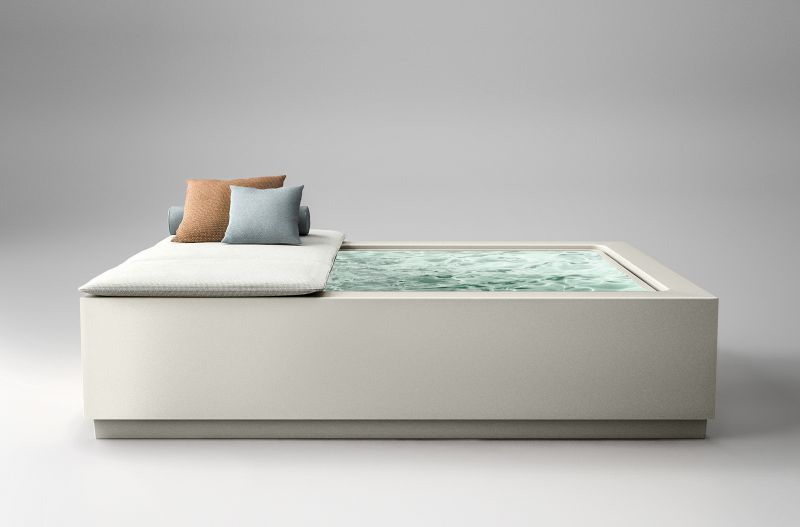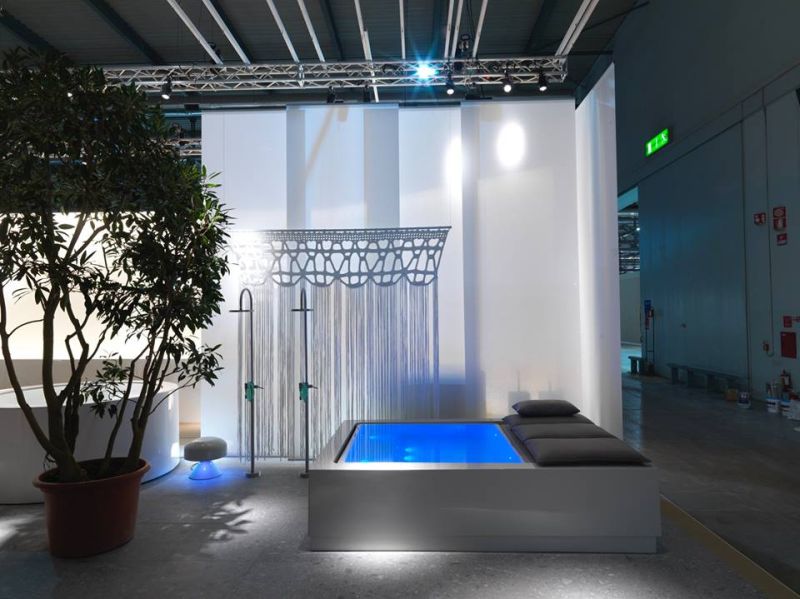 Via: Keywords