Whenever we talk about rocking chairs, the first thing that comes to our mind is our grandfather's rickety wooden rocker chair having two curved bands of wood (rockers) attached to the bottom of the legs. Now a designer has recreated the classic rocking chair into a subtle and eye-catching piece of furniture that not only provides a comfortable and relaxing space but is also stylish enough to be adorned in any contemporary setting. Radis Rocker DON is one modern rocking chairs that will enhance the decor of your modern living room.
Designed by Raul Abner, for Estonian company Radis, the Rocker DON is made using 36mm plywood. The spring seat and back offers superb comfort because of the soft upholstery which is covered in a quality textile. The chair comes flat packed and can be easily assembled without using any screws. The rocker comes complete with a footrest for an added comfort. The chair is available in a variety of color combination of plywood and textile.
Also Read: Nook designs innovative Cardboard Rocking chair
The available colors of plywood include black, brown, white or dark grey while the RIO fabric tones are available in 11 different colors including red, orange, white, green, grey, and black.
The Rocker Don measures 112 cm high, 62 cm wide and 98 cm deep. the chair is priced at 390 Euros (approx. $527).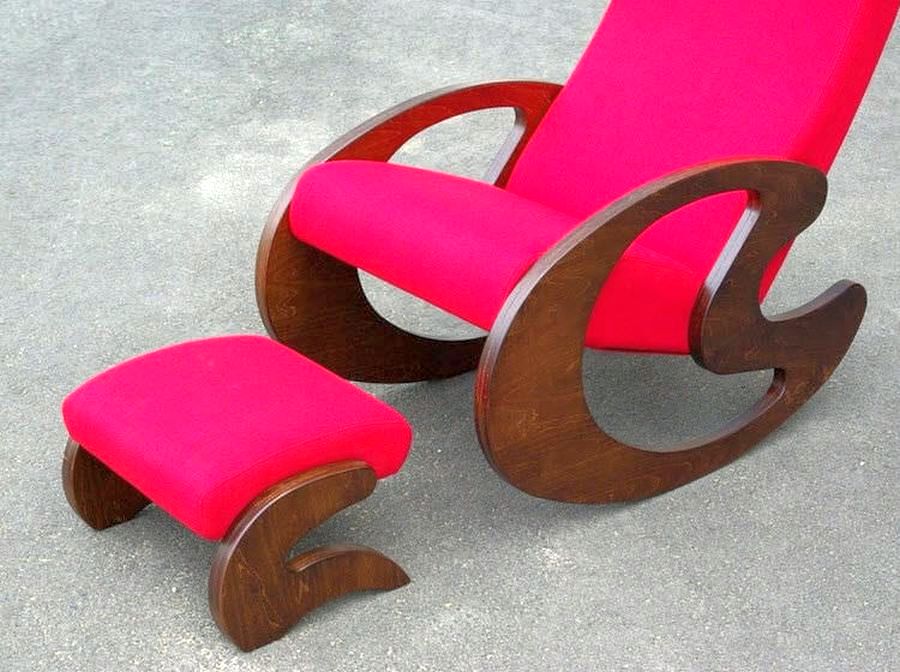 Via: Archiexpo