French industrial designer Matali Crasset has renovated an 80-sqm apartment situated on the 9th floor of a Parisian building. She was given full liberty to transform the conventional layout with an entryway, two bedrooms and a living room with kitchenette.
Aptly named Le rainbow et le bosquet, the renovated apartment features lush white walls and ceiling paired with colorful furnishings and details that also divide the living spaces. She re-designed the interior space to be open and filled with as much natural light as possible. The feeling of spaciousness is enhanced with low-lying furnishings throughout the living space.
The common living area is equipped with two quadruple loungers that look to be floating in the air, along with a small table and stools. There is a multi-colored blind that rotates around the sitting area, separating it from other spaces. In the kitchen, the cabinets in green beautifully complement the white walls and also add fresh essence to the space. To the end of the flat is the sleeping space with optimal privacy.
Also Read: MKCA Designs L-Shaped Micro Housing Concept for Häfele
Crasset is a firm believer of 'color is life,' which is evident in this apartment renovation. There is immaculate use of color to add liveliness to the apartment.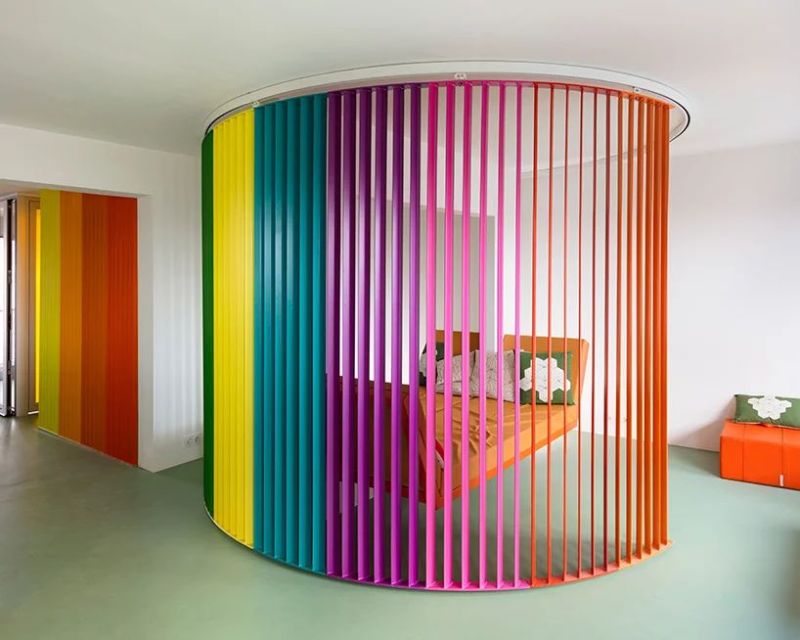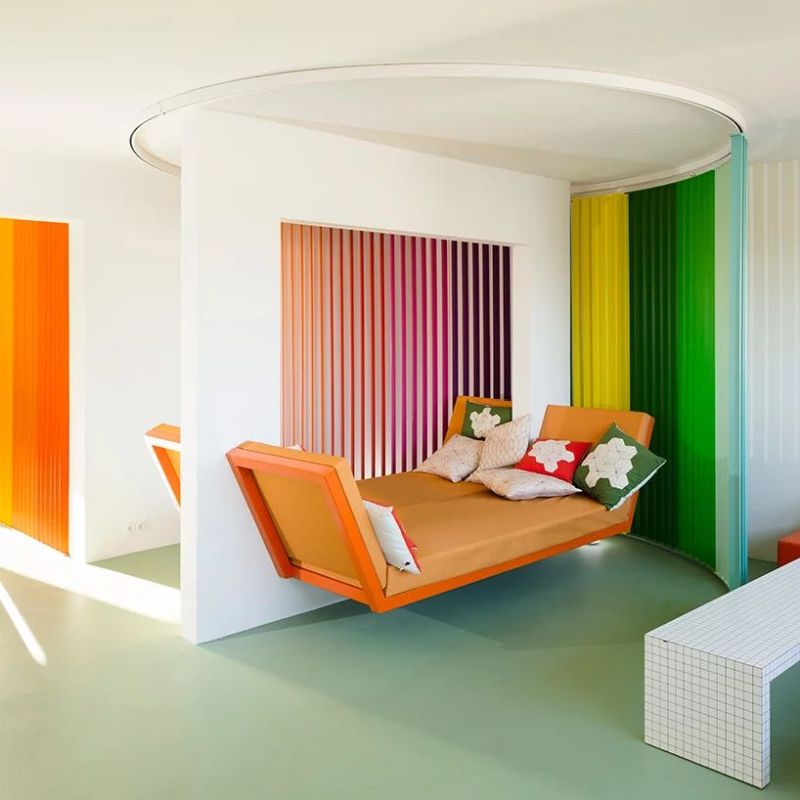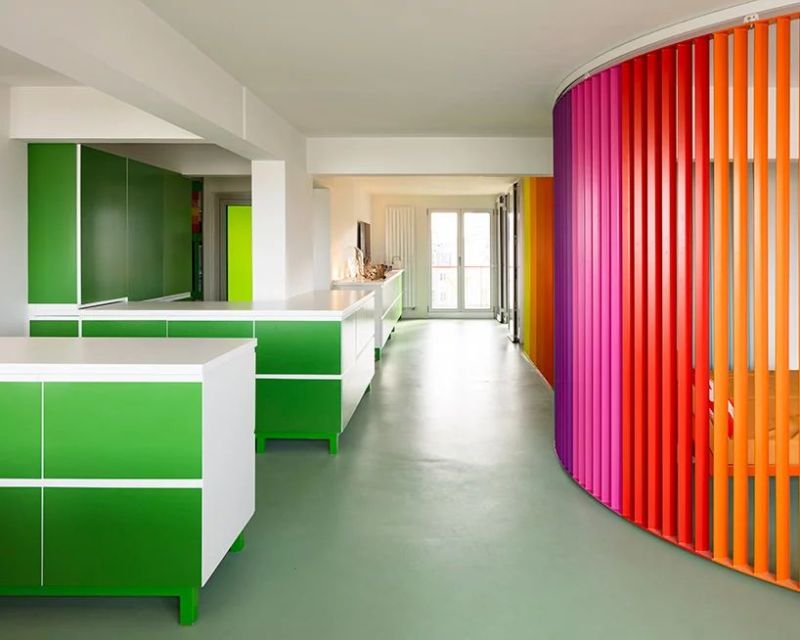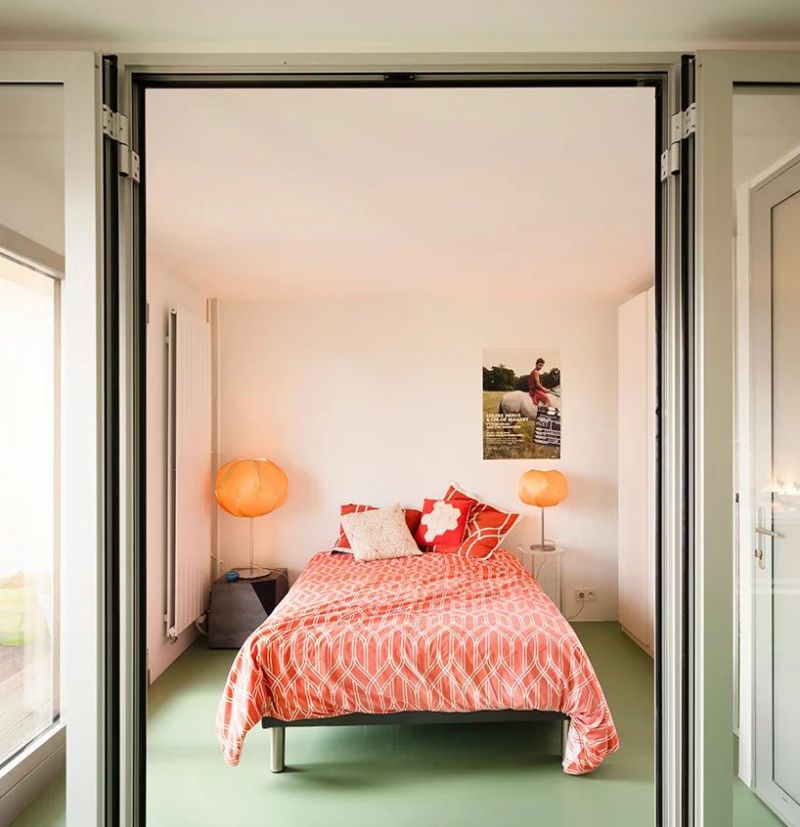 Via: designboom