Italy-based Reaxing is one of the first fitness equipment companies that uses innovative "Sudden Dynamic Impulse" technology for its products; allowing athletes to activate quick neuromuscular reactions to reach better results in less time. Considering the ongoing COVID-19 pandemic, the company has launched One-Infinity-One – a multi-functional gym with infinite workout possibilities and self-sanitizing functionality.
One-Infinity-One is all-in-one equipment for fitness, sport, and rehabilitation. It can be used for cardio, toning, strength, functional, proprioceptive, and cognitive training. With automatic Ozone sanitization, it takes only eight minutes to become germ-free and safe to use.
In 4 sqm only, One-Infinity-One incorporates a proprioceptive treadmill and platform as well as cognitive lights and neuro-functional training facilities. The treadmill simulates off-road running with dynamic and destabilizing impulses, while the platform is a Smart Floor that destabilizes any movement. Furthermore, there are cognitive lights to develop interactive training programs. It also includes sensorial, neural, and muscular systems that help in speeding up results.
One-Infinity-One can be used by two people at the same time safely, and there is a possibility to add up to eight users. It comes in two models: a 360-degree version for up to 8 people and 180-degree for up to 5 people. One can also choose the model from the fitness and wellness version or the sport and rehab version.
Also Read: Ohio Police Officer's "Lumber Jacked Gym" in Lockdown Inspires Serious Fitness Goals
Whether it's your home, hotel, club, or office; One-Infinity-One will be a thoughtful addition to any of these spaces. If interested, you can inquiry about the multifunctional gym on the official website.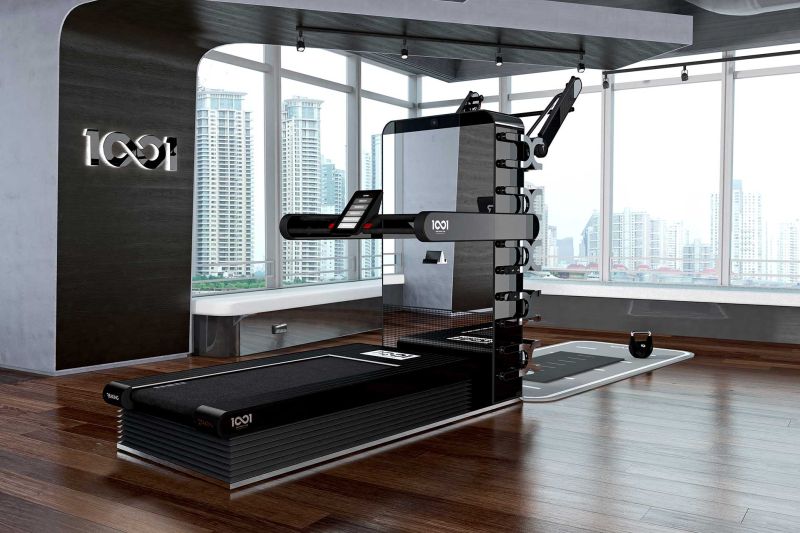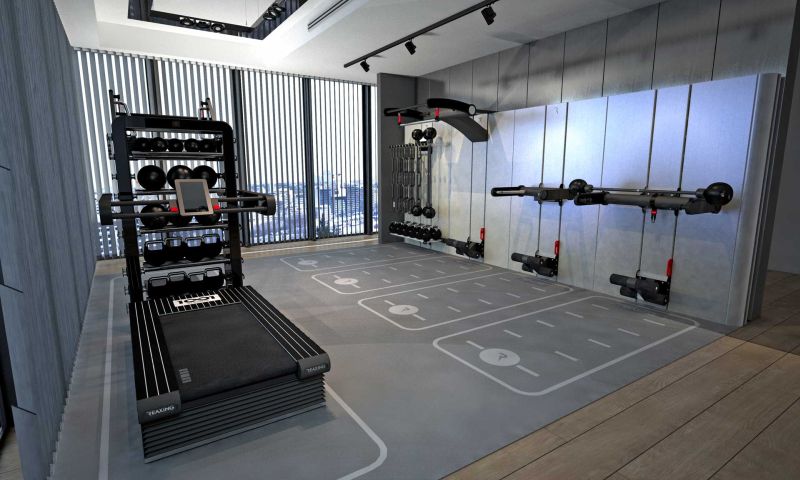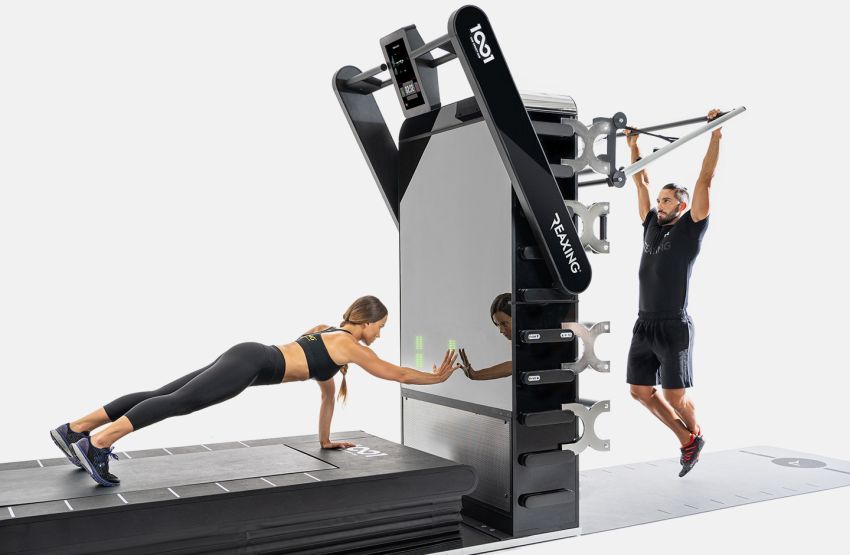 Via: ArchiProducts