Most of us go on camping because we want to escape the daily hustle and bustle of city life. And nothing beats exciting outdoor action of camping under the star-studded sky. Whether one enjoys biking or any other outdoor activity, camping offers you a chance to focus on hobby without any constraints. So, to offer outdoor lovers utmost comfort, an Austria-based startup has created the Flying Tent, which is the only one of its kind to combine a floating tent, bivy tent, hammock and rain poncho in one.
Designed as a single solution for all outdoor activities, the tent is designed in a way that it becomes a bivy tent, hammock, rain poncho and flying tent in the blink of an eye. Removing the burden of carrying additional baggage, the water-resistant floating tent, hanging between two trees, with a mosquito net can be easily transformed into a bivy tent for the ground, allowing campers to sleep in odd places. While unzipping the upper lid converts the flying tent into a traditional hammock. The hammock becomes a rain poncho to stay ahead of the heavy downpour.
Manufactured with high quality weather resistant materials, it is integrated with mosquito net and comes with camping gear, which includes carabiner, tent pegs, tree belts and Whoopie Slings. Weighing only 2.64 lbs, the tent can be set up in seven seconds. Wrapped in a smart and compact packaging of 40x34x4 cm, the packaging can be used as seating pod.
The transforming tent is available in three colors, i.e., sunset, grasshopper and ocean view. The startup has successfully raised the funding goal of €20,000 (approx. $22,581) in 24 hours at Kickstarter. With all the early bird models gone, one can still pledge for a flying tent at €149 (approx. $170).
The flying tent is a multi-functional outdoor gear that offers a complete peace of mind to campers.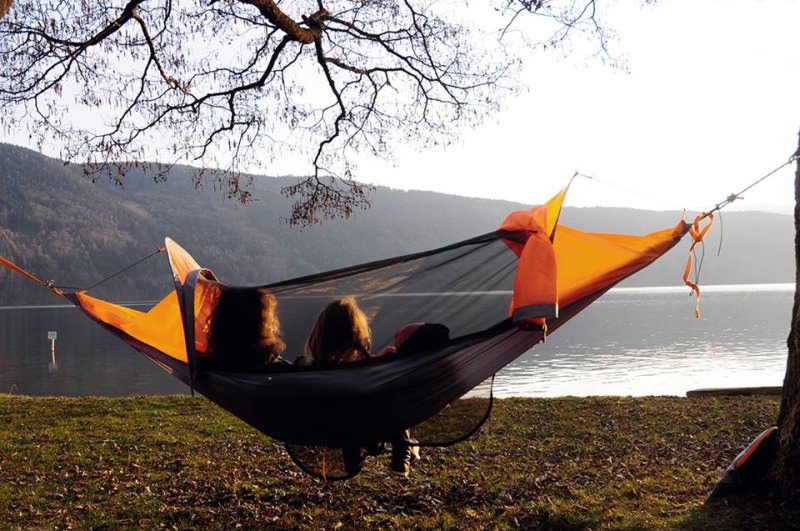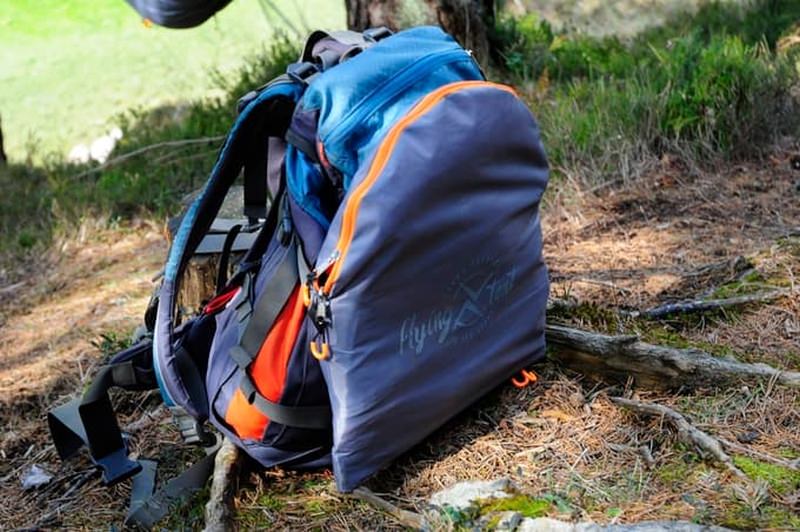 Via: GearJunkie