This 1880's church is renovated as an Airbnb vacation rental in Prince Edward County, Ontario, Canada. Heralded as The Sanctuary In The County, it caters to an open living space concept, with sleeping arrangements for up to four guests. Its rural location makes it is a fantastic getaway for people wanting to escape city life.
With complete white walls and wooden floor, the church feels like a modern home. The high ceiling design adds a flair of luxury to interior space. Inside, there's a living room with fireplace, a kitchenette with basic amenities, and a washroom complete with bathtub, shower, and toilet. There's also a 1400-square-feet of private outdoor space in front of the church. The bedroom has a king-sized gold bed sitting on the altar, while a pull-out Murphy bed with memory foam mattress is included to accommodate more persons.
Also Read: Mark These World's Most Unique Hotels on Your Bucket List
Every guest at the renovated church vacation rental is provided with a French press and a Chemex coffeemaker, along with filters, a scale, and a grinder. If you wish to spend a night here, you can rent it for $271 a night on Airbnb.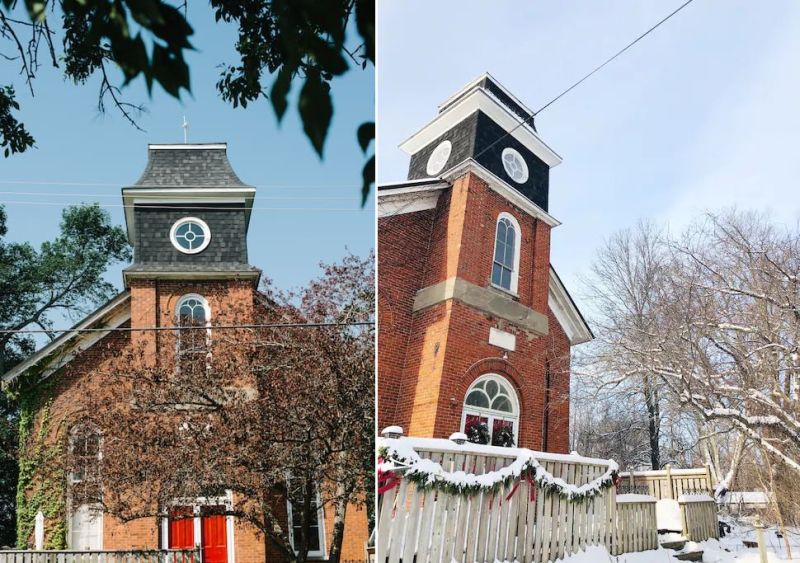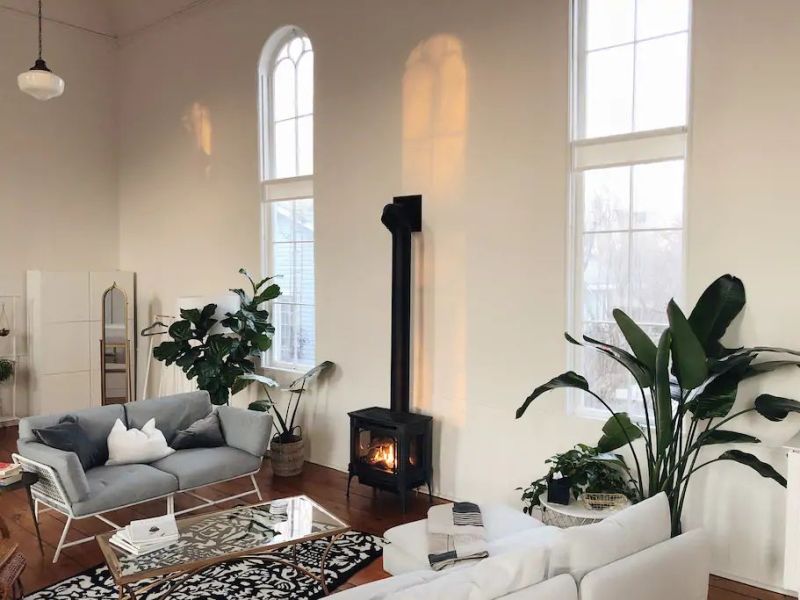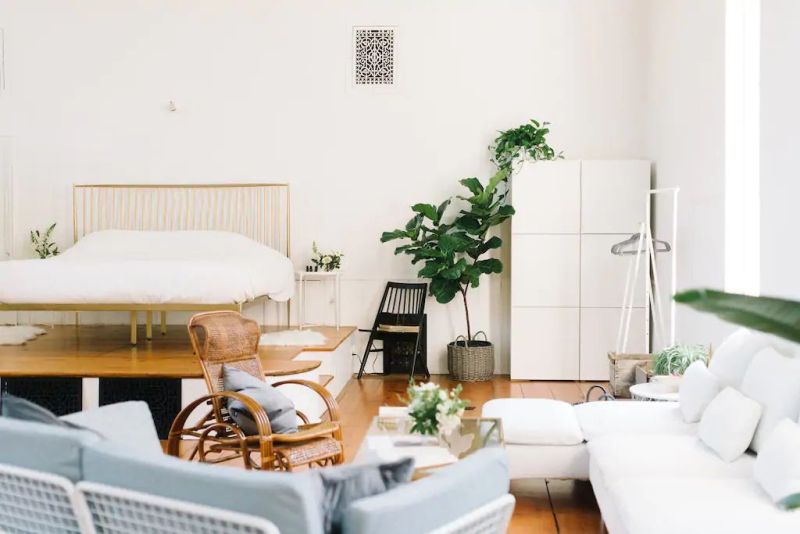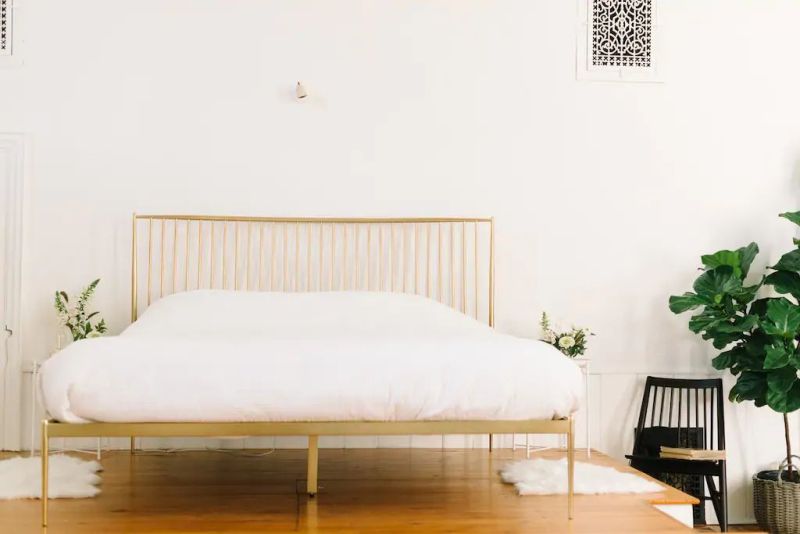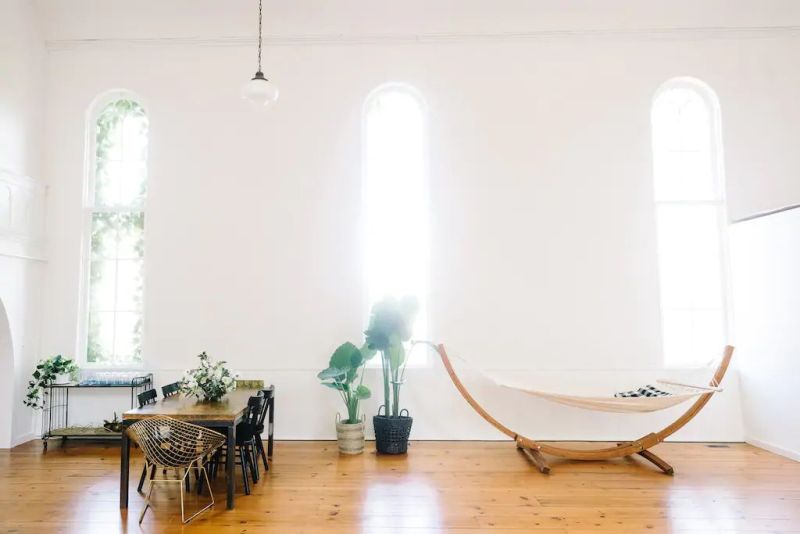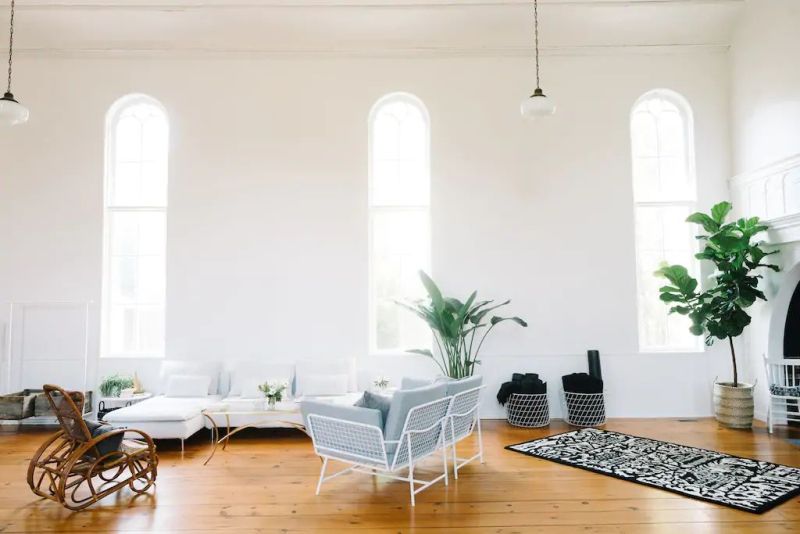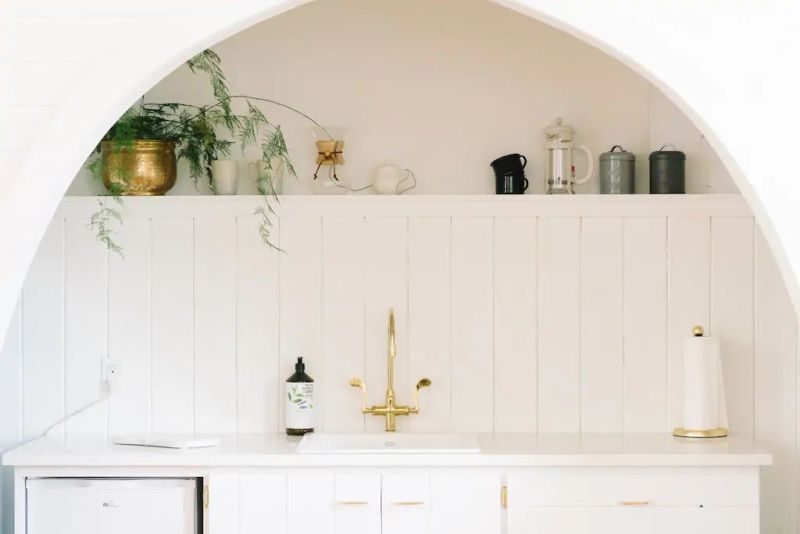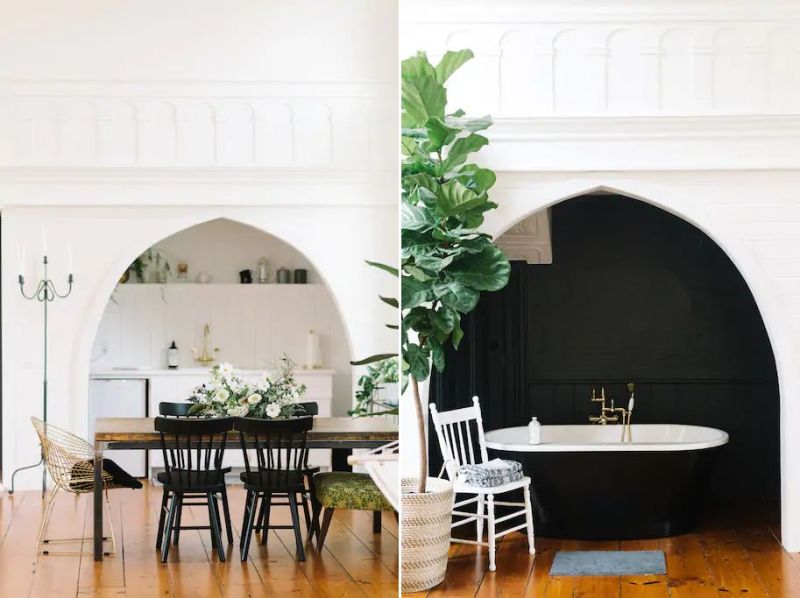 Via: Narcity