We absolutely agree to the fact that Danes are the best beer brewers in the world. Now the famous Danish lager brand Carlsberg is showing us how to enjoy your beer the "Danish way." Not in a packed bar! But the best way to have your beer is at the new Carlsberg Cabin, which is the world's first off-grid vacation cabin and pub powered by a nearby waterfall.
Hand-Crafted Architecture
Located in Cornwall, UK, the Carlsberg cabin has been built as part of a project called 'Build the Danish Way.' Carlsberg, advertising agency Fold7 and London-based experiential agency Hyperactive have joined hands for constructing the innovative architecture powered by a waterfall. Its design is the brainchild of architect Ben Huggins of New British Design.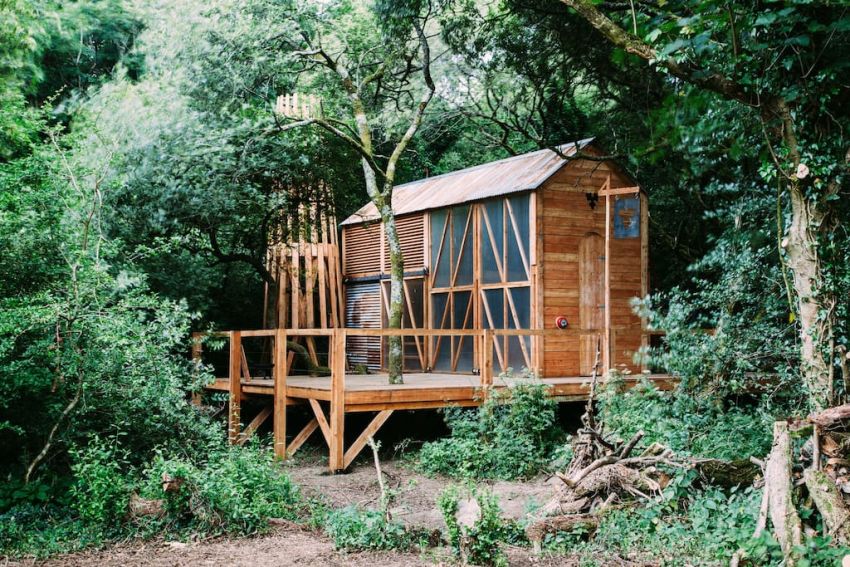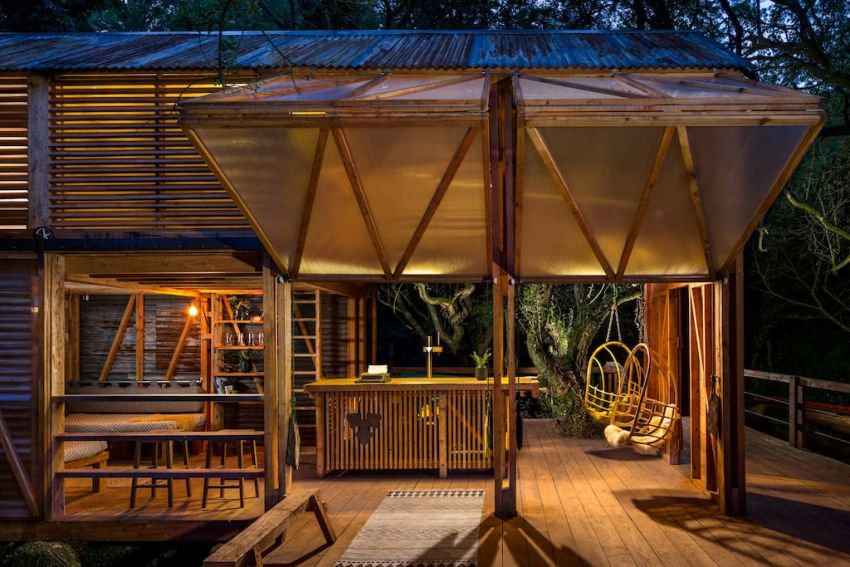 Over the five days, six strangers – with no former construction experience – this perfect 'Kudhva' getaway from the bustling city lives and the digitally saturated world. The makers of the hideout even bonded the traditional way over a campfire – as they had to stay in tents and tree pod during the construction time.
The structure of this wooden cabin has been influenced by local Cornish pump houses, with a modern Danish twist. It features a simple and minimal material palette as well as sliding and vertical concertina walls for connecting the interiors with the outdoor space, making an unhindered connection with nature.
Off-Grid Pop-Up Hub
The cabin, which is now a famous Airbnb rental, depends entirely on hydro and solar power for all the energy needs. The adjacent waterfall harnesses kinetic energy in a natural way to offer sufficient electricity to run lights, appliances, as well as the beer tap. The pub can accommodate up to six guests for the overnight stay and social gatherings.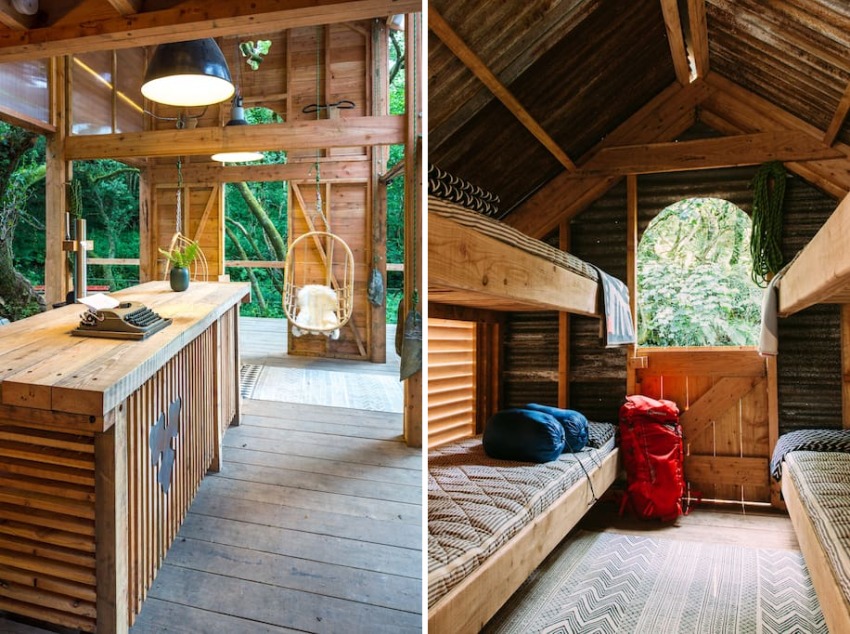 The purpose of creating this 100-percent carbon neutral cabin is to let people connect with nature and create new bonds while sharing off-grid living experiences. All materials including larch timber to the upcycled tin roofs used in construction are sourced locally. Even furniture, portable foundation and mattresses are made from materials like reclaimed denim, recycled plastic, and more.
If you're keen to escape the world, head to this unique waterfall-powered cabin pub in Cornwall. You can book your stay for £366 (~$460) per night.