Seychelles island, was once abandoned by mankind, has now become one of the favorite spots for luxury holiday seekers. London-based Studio RHE has created another addition to this beautiful island in form of the 'Residence One' villa. This villa is among the 17 hill top luxury villas of Zil Payson – a resort located on the private island of Félicité in Seychelles.
The exterior of this private residence is designed in concrete to blend with surrounding Rocky Mountains within the landscape. Most intriguing feature of the villa is its dramatic two-way concrete stair case that meets at the glass swimming pool outside the master bedroom. The villa features two pools – one is 50-feet infinite pool with semi-circular shape, overlooking breathtaking views of the Indian Ocean.
The second pool is present just outside the master bedroom with glass bottom to add charm to its aesthetic appeal; it also doubles as a ceiling of the living room at lower level. Living room is very spacious with a huge seating area, a bar and other luxurious facilities like hi-end TV and music system for entertainment. A small seating area and lounge area are created near the swimming pool (outside living room) for residents to relaxing while enjoying sights of the landscape.
Apart from that, this luxury residence includes facilities like Wi-Fi access, gym, parking space and a spa, providing all sort of luxuries under one roof. The property is quite spacious with plenty of balconies and windows for enjoying mesmerizing views of the surrounding environment. It is a perfect destination home for those who are looking for a tranquil environment full with luxury.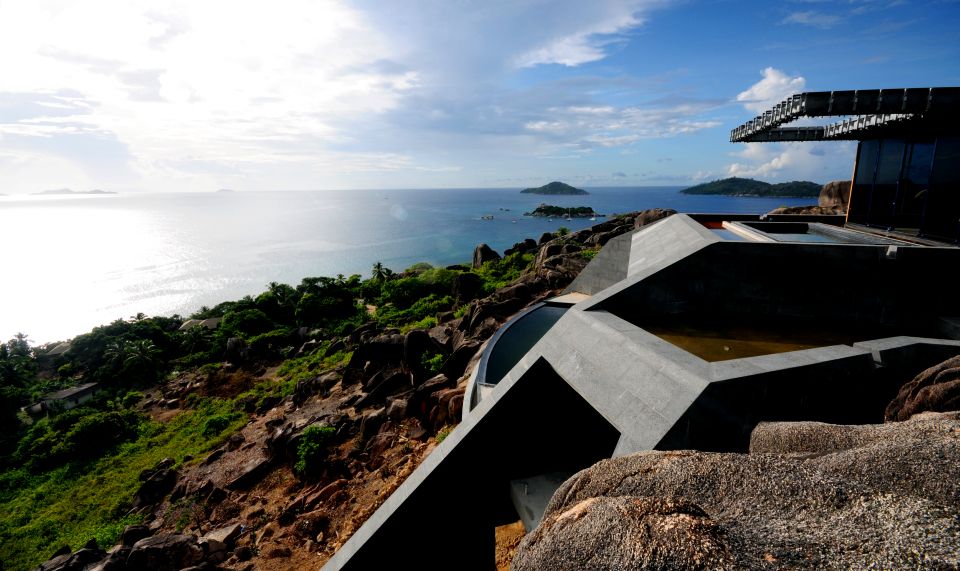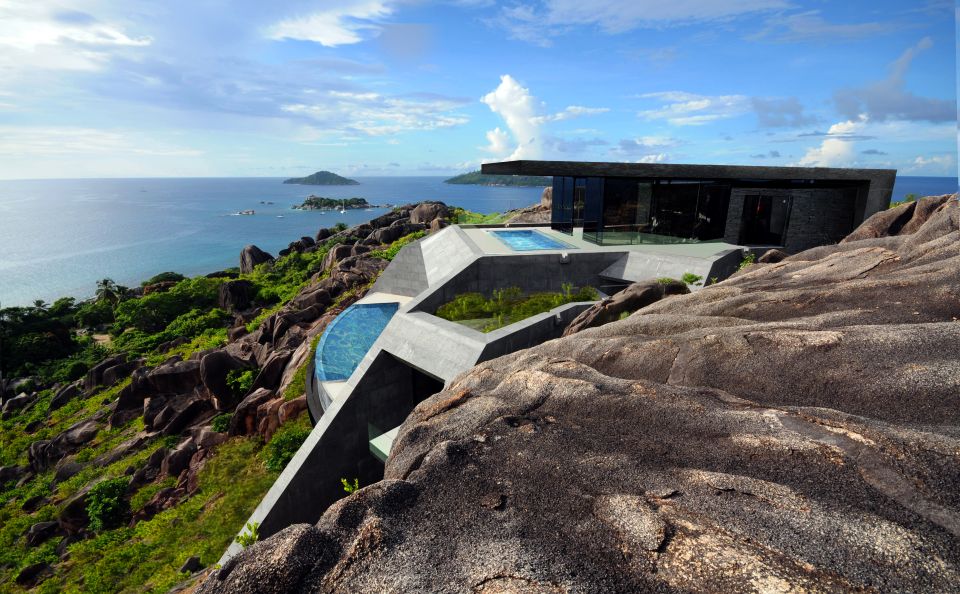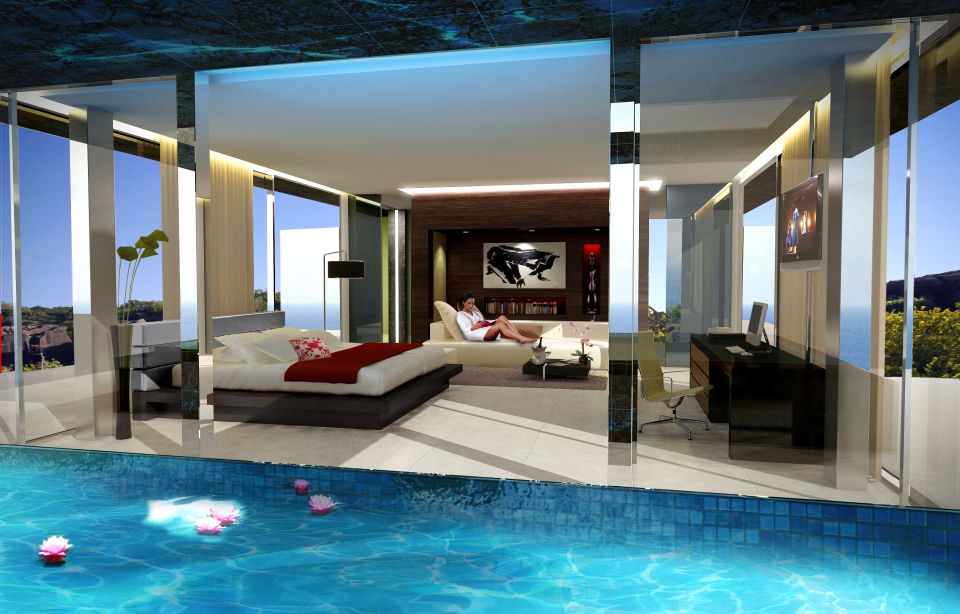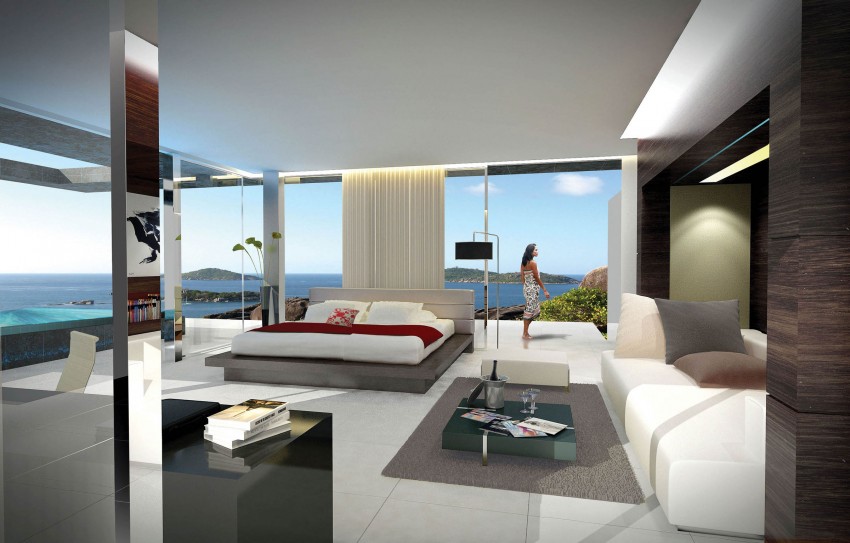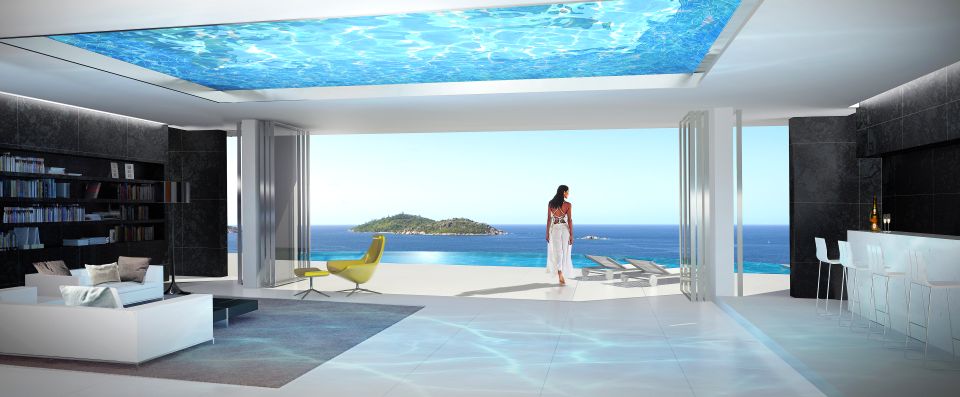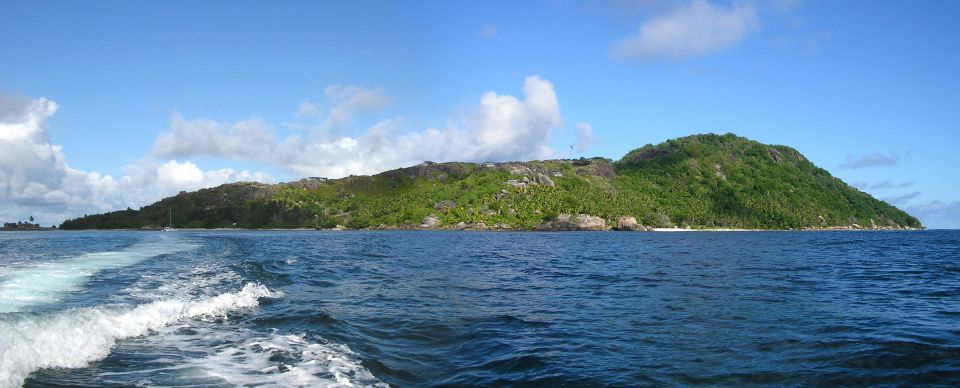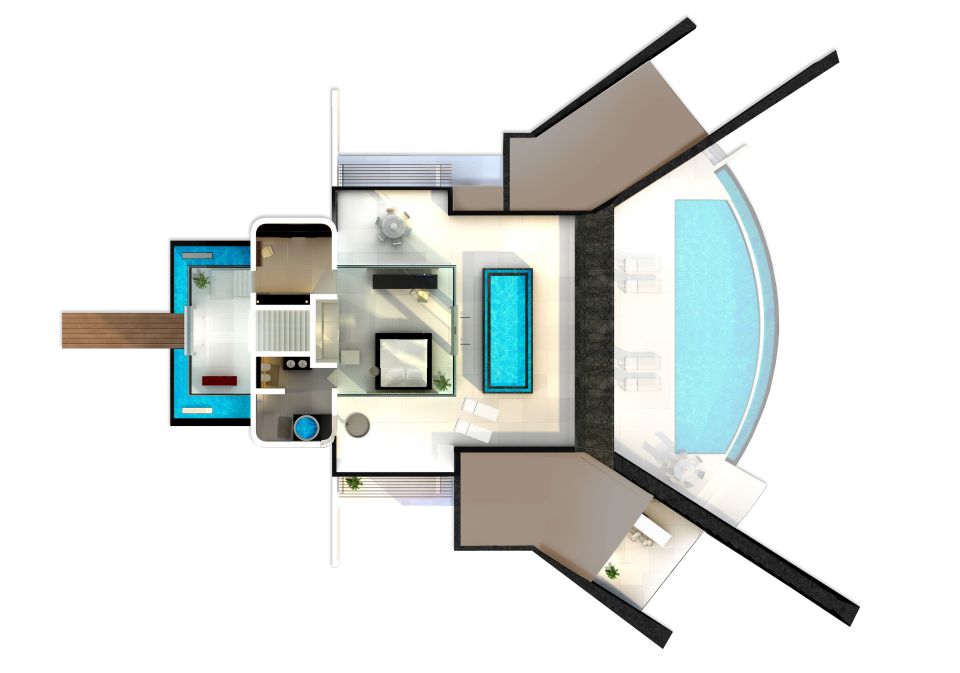 Credit: HomeDsgn/JamesEdition