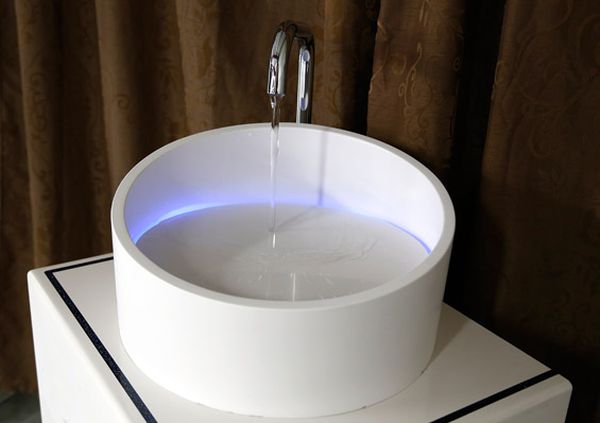 The modern trend of lighting forming an adequate part of contemporary designs is quite an interesting one. The Ring basin from French company Vaskeo conforms to this design scope, albeit in a subtle manner. In terms of its individual conception, the Ring basin is a minimalist design with a unique cylindrical form that rises up on one side to allude to the shape of conventional basins. This ambit of novelty is further bolstered by the use of understated LED lights that maintain a halo like glow within the circumference of the cylinder. In fact, the tenuous lighting effect is faintly accentuated by the white color scheme of the basin.
In other words, the implied vibrancy of the glow is actually fueled by the superstructure of the design, rather than the intensity of the lighting itself. And, moreover this unobtrusive lighting is actually interactive in nature, with its color changing ability corresponding to the temperature of the water. For example, it is blue when the water is cold, turns to a purplish hue when the water is warm, and finally results in red when the water is hot. The entire color spectrum comprises of a whopping 150 hues. This ingenious display of colors ingeniously helps with the visual indication of temperature, and thus ultimately notches it up on the safety factor.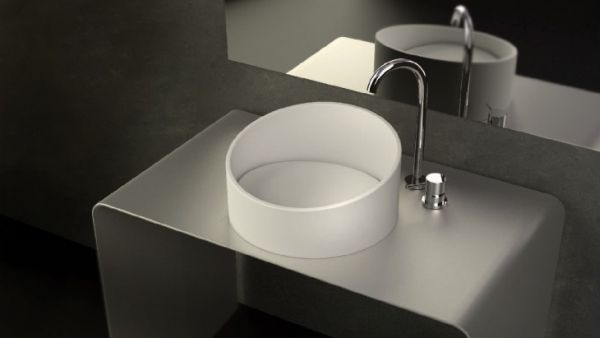 Finally, the safety scope is further complemented by the Vaskeo's trademark Solid Surface material used for the Ring basin. This special material is a composite of minerals and natural pigments, coated with a polyester resin ISO NPG. This results in a non-porous surface with compact plastic like credentials and enhanced durability.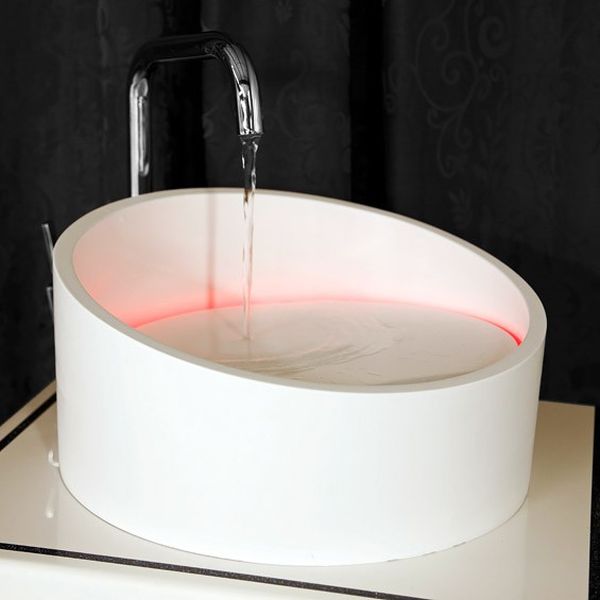 Via: Vaskeo