New York-based artist, Robert Rogalski, specializes in creating whimsical sculptures and movie sets inspired by the fantasy world of Hobbits. Recently, he has created a cat tree sculpture that looks like the Ents from J. R. R. Tolkien's Lord of The Rings movie. Owing to its distinctive appearance, it is a kind of art installation that doubles as a comfy home for furry friends.
Starting from the floor, the cat tree sculpture expands its branches to wall and ceiling, creating a stunning look. There's a dedicated space for felines alongside the base, while they can also freely stroll up through the bark onto the branches.
For each cat tree, Robert first constructs a wooden armature by attaching carved sheets or blocks of foam and covers with paper pulp/particle clay using wood glue. Finally, he paints the entire structure to make it look like a real tree. This is a permanent installation; however, he uses cardboard and paper mache to create temporary displays as well.
| Also Read: Myzoo Studio's Spaceship-Inspired Cat Beds
Each cat tree takes about 3-4 weeks to complete and he charges about $3500-$4000, depending on the time, size, material, and personalized additions. Other than cat trees, he also makes furniture, reading nooks, and more.
You can contact him to get a custom cat tree built at your location.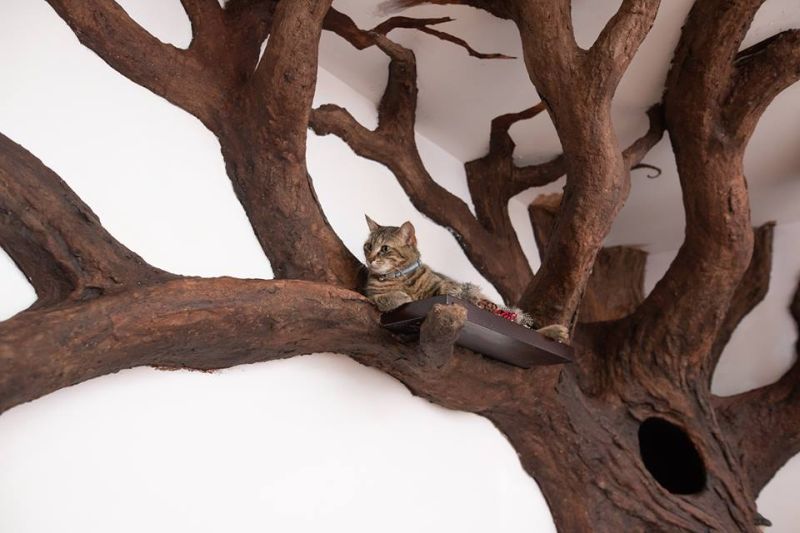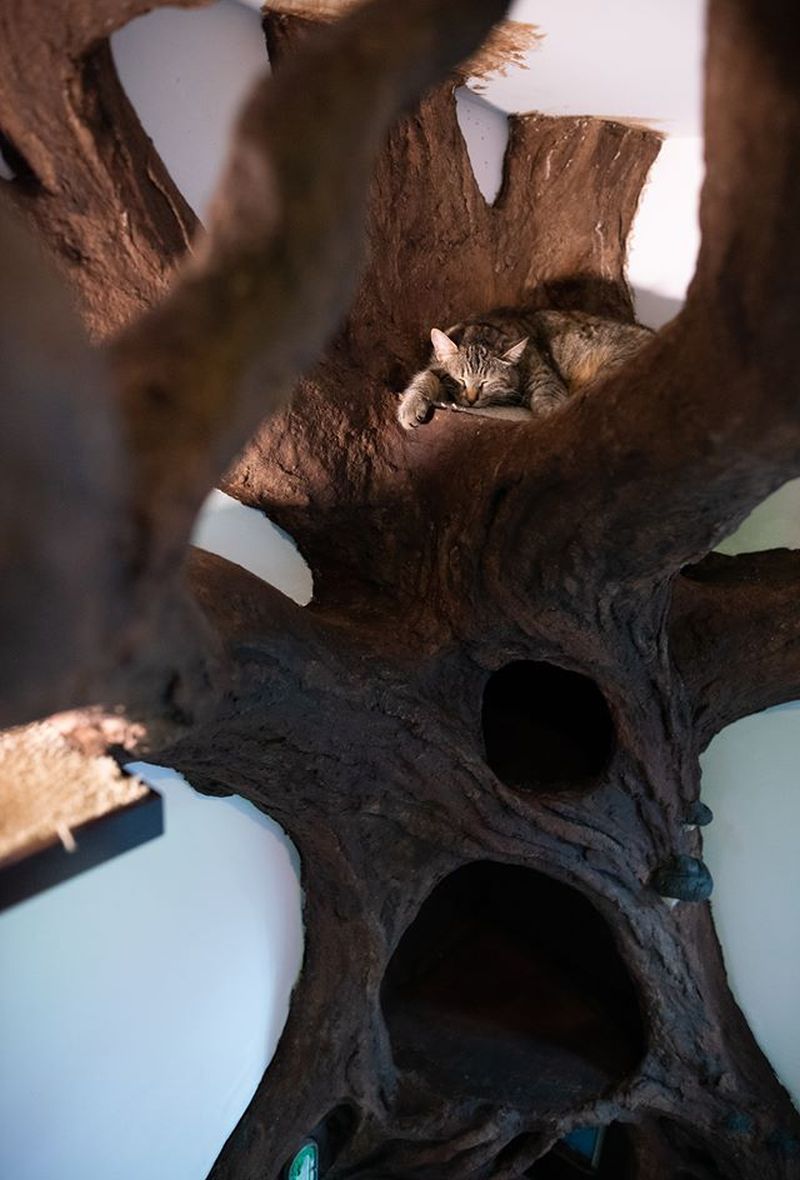 Special thanks to Robert Rogalski for sharing details and photographs with us!