Pet parents who always look for cool and new stuff for their furry companions will surely love this unique chair by Paul Kweton of Austrian/American Studio PAULBAUT. Entitled 'rocking-2-gether chair 3.0', it is a hybrid design of Kweton's previous rocking-2-gether chair 2.1 and a modified Eames molded plastic chair. It is designed to serve as a rocking chair for both humans and pets together.
The upper half of the chair is composed of a solid milled aluminum seat and a shell made out of polypropylene plastic. On the other hand, the lower ribbed structure is crafted from birch plywood with a satin clearcoat finish. The density of the CNC milled 'ribs' can be controlled with differently sized aluminum spacers.
The upper seat is usable by humans while the lower section made of wood is for cats to relax or take a quick nap in. It is a rocking chair so when the user rocks the chair the pet sleeping in the bottom can enjoy the rocking motion as well.
Also Read: Armchair with Integrated Cat Running Wheel is a Loveseat for Cat Lovers
This unique rocking chair gives cats or small dogs a cozy place under their owner's seat. Unluckily, this chair is an artistic work/installation and is not available for sale. Hopefully, it will come real for all us pet lovers someday.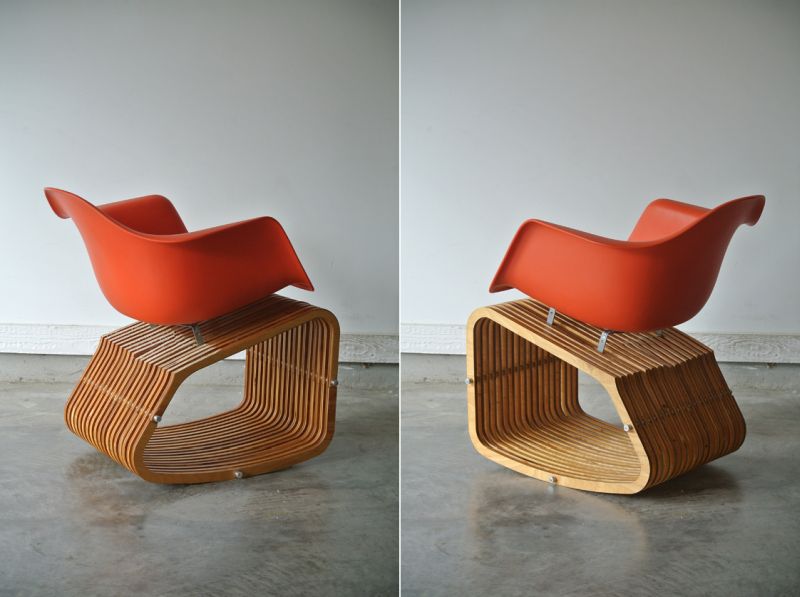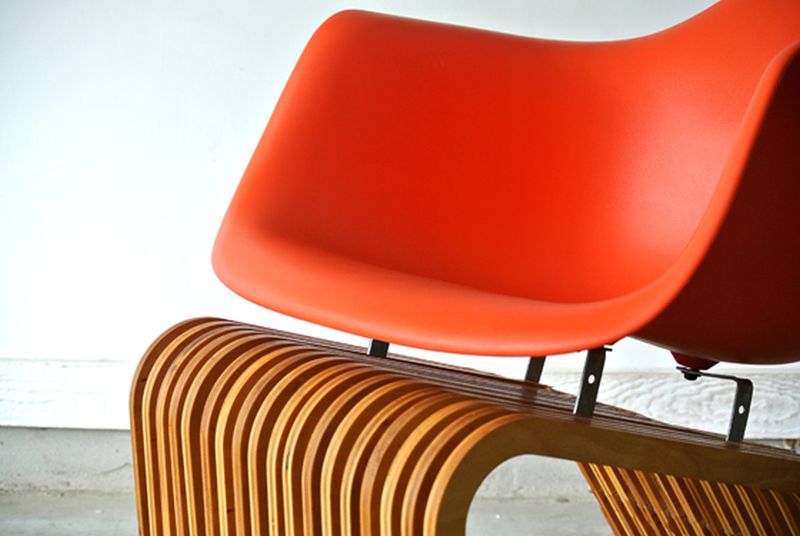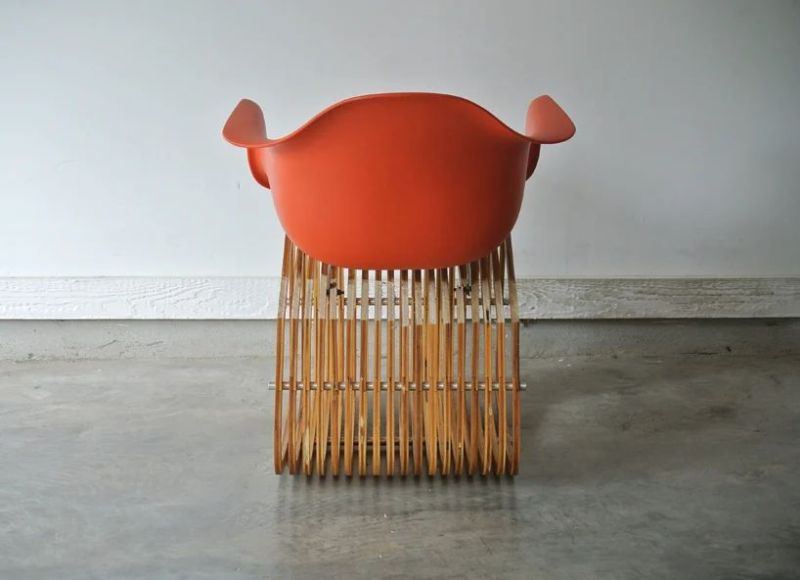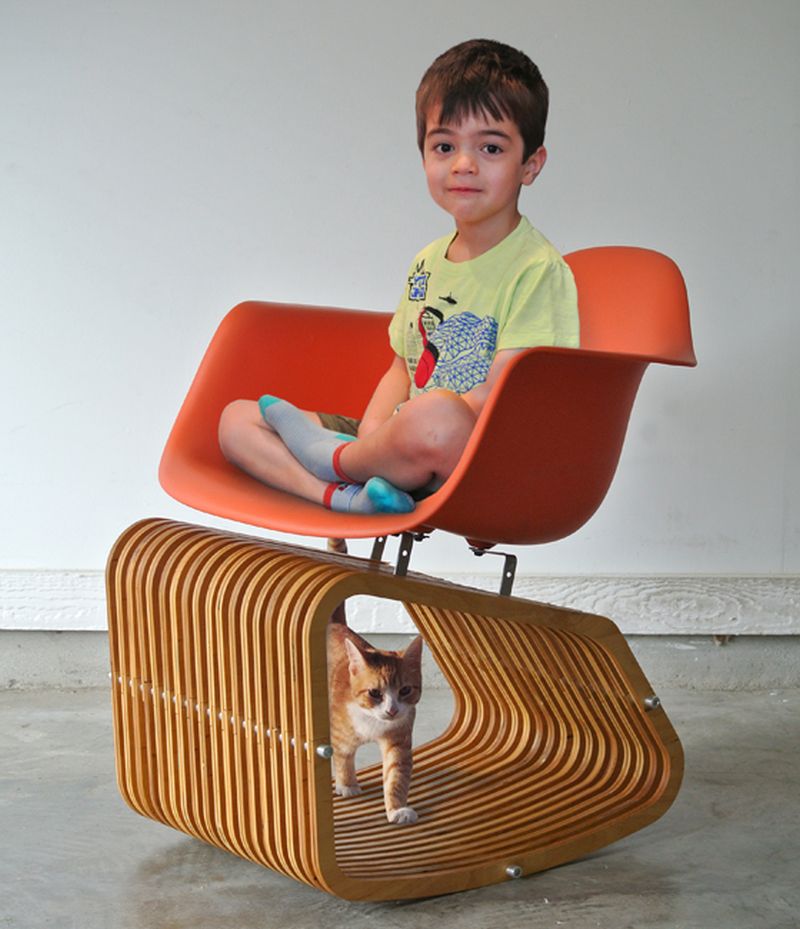 Via: designboom