British luxury automaker Rolls-Royce unveiled a Champagne Chest at Villa d'Este Concorso d'Eleganza earlier this week. It is a champagne cooler and server meant to present and enjoy champagne in an utterly luxurious manner whether you're on a superyacht or in a party with business associates at your lavish residence.
The Rolls-Royce Champagne Chest is made to detail from machined aluminum and carbon fiber, it's covered in black leather and flanked by Tudor oak wood.
With the push of a concealed button, the chest's lid glides up to reveal a champagne set for four. The lid doubles as a serving tray, while the sides of the chest extend to reveal two hammocks with thermal coolers to store your assortment of champagne, caviar or canapés.
These thermal coolers made from black anodized aluminum and carbon fiber keep champagne at an ideal temperature. In addition, four cotton napkins are also discreetly hidden under the lacquered Tudor Oak tray. The Chest is illuminated in the center where four hand-blown crystal champagne flutes are arranged to evoke memories of a V12 engine.
Each unit comes with two thermal caviar caissons and two blini caissons for guests to taste with chilled champagne. Two Mother-of-Pearl spoons with anodized aluminum handles, housed magnetically at the top of the hammock, are used for serving caviar without affecting its flavor.
In addition, there is a matching thermal capsule with three porcelain bowls to present guests with an alternative accompaniment to champagne.
Also Read: PicoBrew's Z Series Modular Beer Brewing Machine
From glasses to napkins and thermal coolers, all elements of the chest are etched with 'RR' monogram, portraying automaker's class and style.
With the price starting at around £37,000 (approx $47,000 – equivalent to the price of a high-end car), the Rolls-Royce Champagne Chest is meant for rich errr… the super-rich.
It is currently available for purchase through Rolls-Royce dealerships.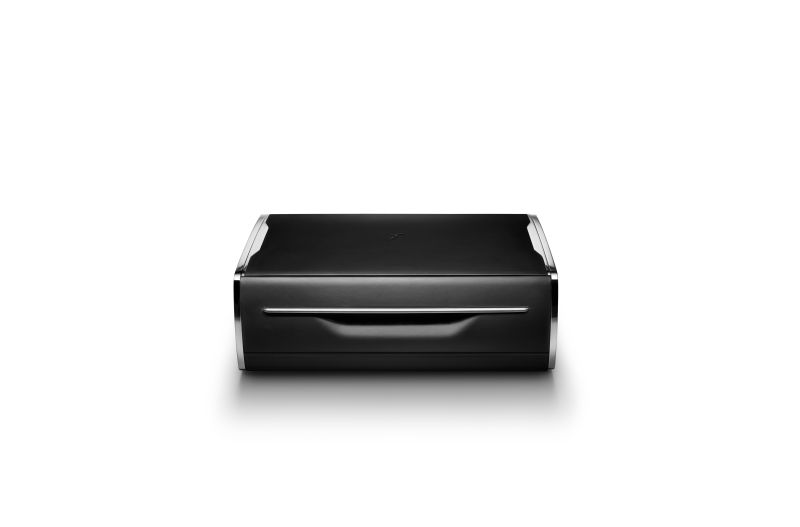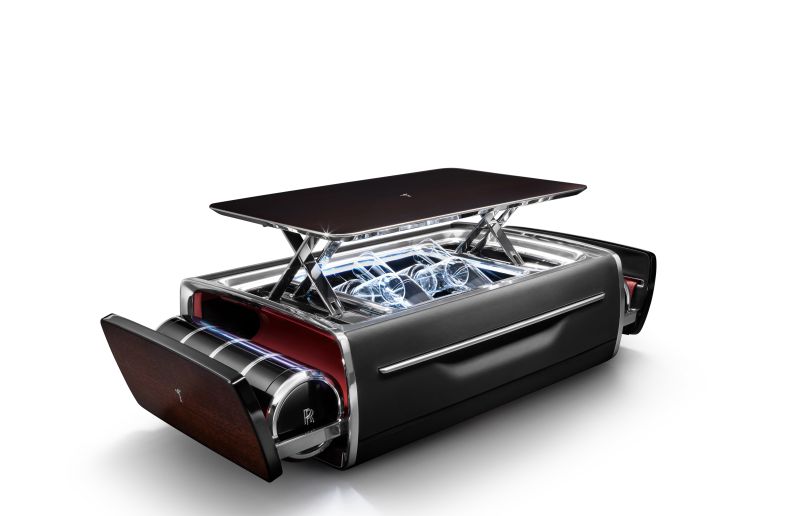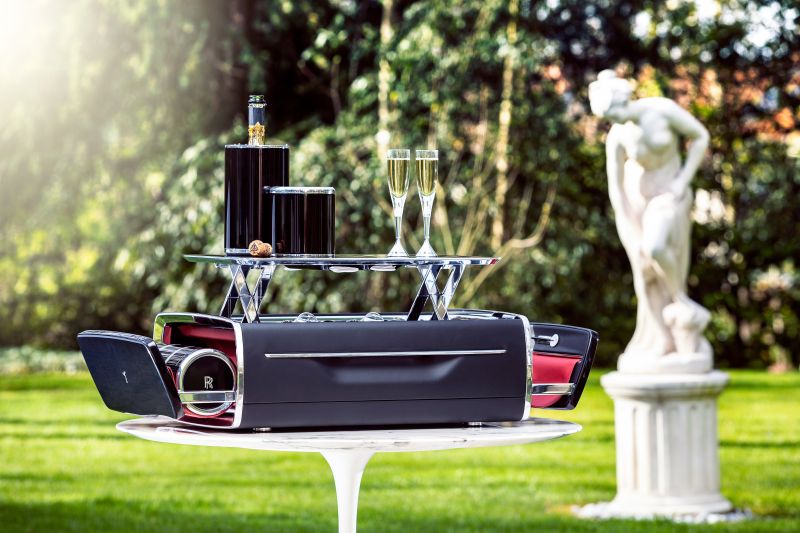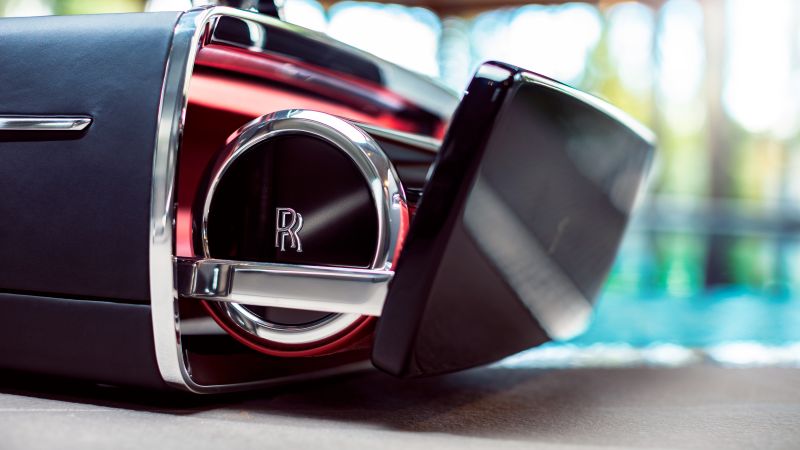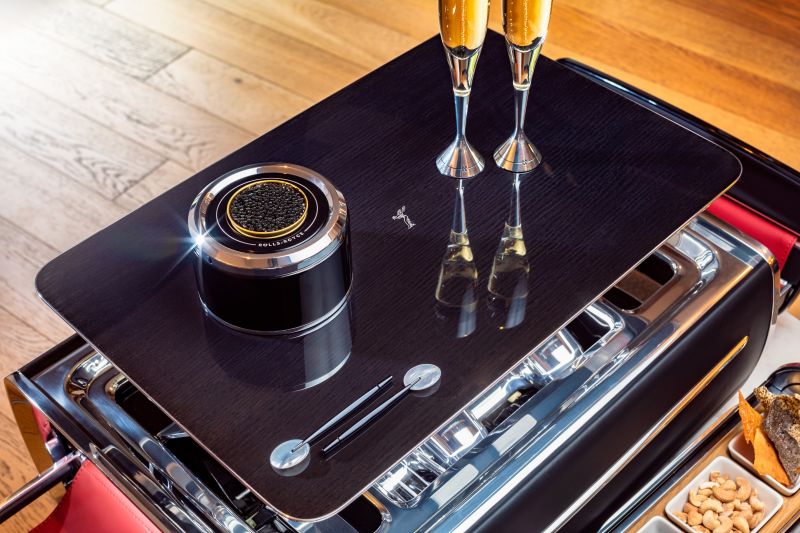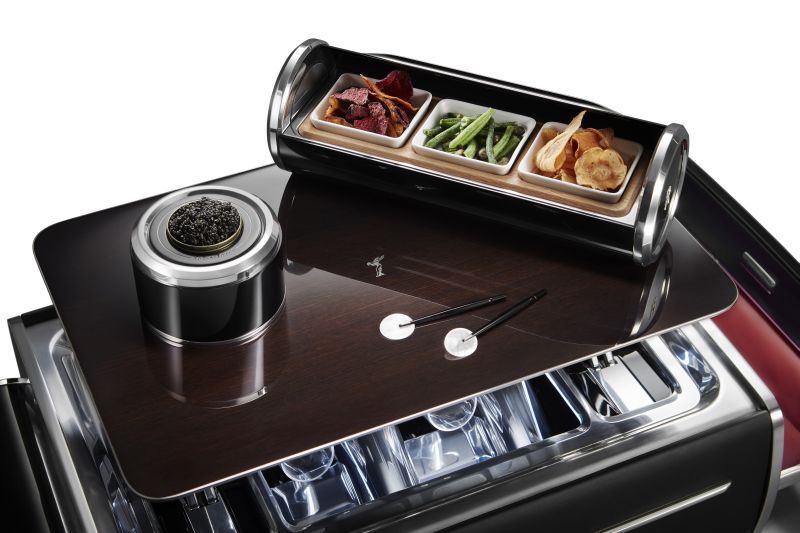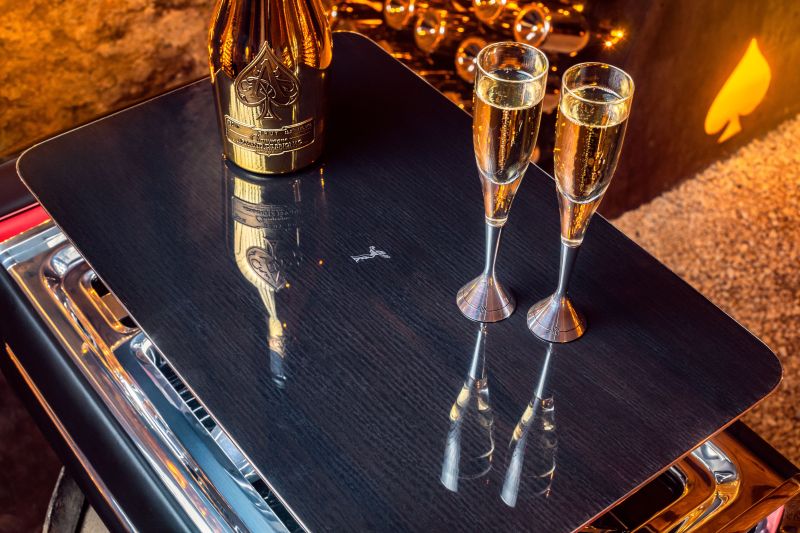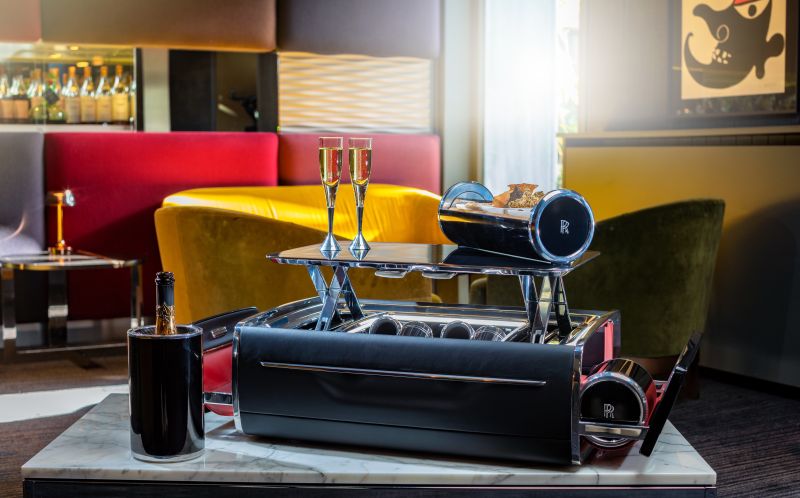 Via: Rolls-Royce/Forbes