Rooftop tents can make camping trips easier and safer. They continue to grow and evolve, with a variety of new designs being launched more often. One recent example is Falcon Pro by Colorado-based Roofnest. It is an easy to install and waterproof, roof-mounted tent that can accommodate two people comfortably.
The Roofnest Falcon Pro features a sleek, rugged, and aerodynamic design, plus a number of innovative features. It attaches to a car's crossbars like a ski rack or storage box. Users can set up or take down the tent in under one minute. It measures 83.5-inches long by 54-inches wide and can support up to 650lbs of weight.
This rooftop tent comprises a stamped, 6-series aluminum shell on top and a ruggedized aluminum bottom sheet. The sides and corners are also made in aluminum with two accessory channels for easy mounting of camping gear using common M8 hardware.
On the other hand, its walls are made of an innovative material that combines a 320g polyurethane-coated polyester and waterproof cotton. It is claimed much thicker and tougher than a typical backpacking tent.
The Falcon Pro has two large side doors with mesh and canvas doors, plus a single rectangular door at the back. There are also two vents on the top sides of the tent for airflow and to decrease condensation.
Each tent comes with a sturdy and lightweight 8.5-ft telescoping ladder with slanted steps for easy access. It also includes a built-in, custom-shaped 2.5-inch true memory foam mattress for optimal comfort.
Also Read: Wingamm Oasi 540 Micro Class RV Comes to the US With Retractable Bed, Full Bathroom
Inside the tent is spacious enough for sleeping and keeping things safe. In the closed position, the rooftop tent can even store blankets, pillows, and sleeping bags. There is also a built-in, USB-powered lighting system with a Velcro fastener for maximum convenience.
The Roofnest Falcon Pro is perfect for those wanting to upgrade their camping life. If interested, the current price is about $3,795 on the official website.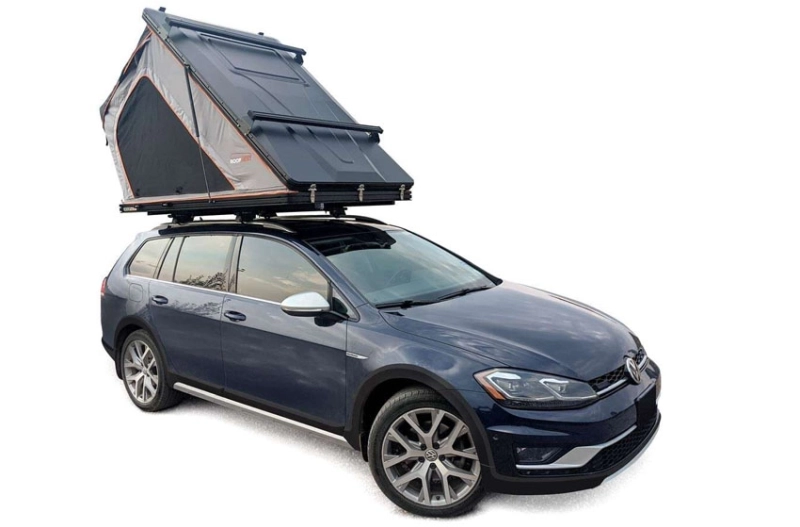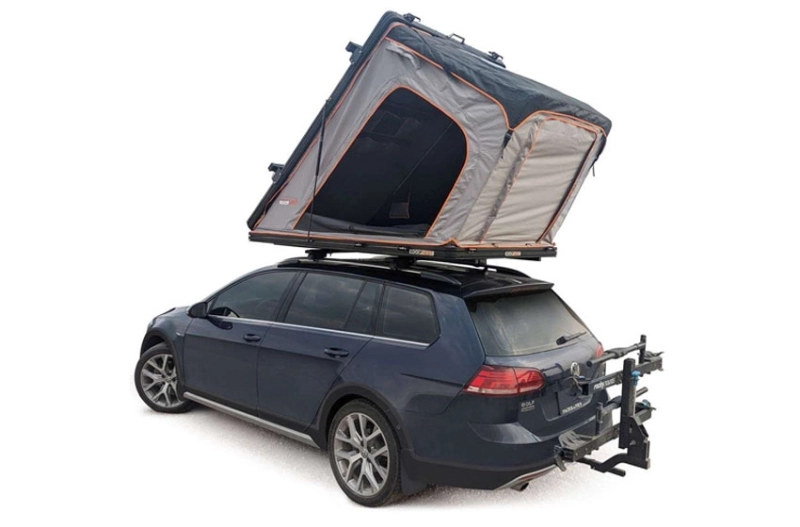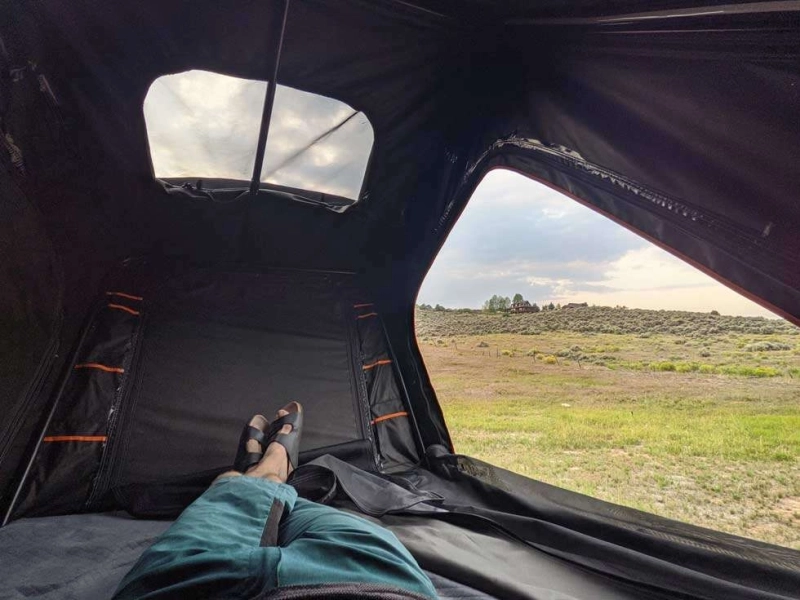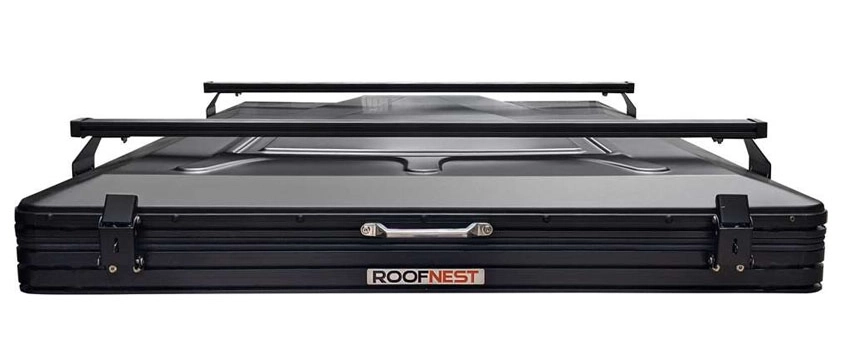 Via: motor1