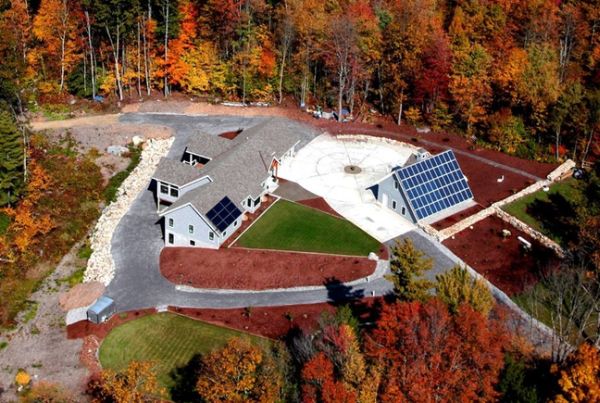 To alter the myth that environmentally designed homes are only a substitute, Harold Turner, managing director at H.L. Turner Group, an architecture and engineering firm, has built and is residing in ROSE Cottage, a net zero energy family home designed for a lifetime. Thriving on the modern notion of sustainability in connected world, the ROSE Cottage in Concord, New Hampshire, has been built to provide a safe, comfortable and independent abode to residents as they advance in age.
Showcased by Bosch, the ROSE Cottage isn't the first net-zero home, but it is the first building based on the new ROSE construction method – ROSE stands for – a) Renewable energy production, b) Owner-driven design, c) Sustainable building practice and d) Energy efficient construction.
The 3,370 square feet ROSE Cottage is built for a reasonable $175 per sq. ft. price, yet it features a 13.8kW solar panel, atop the detached garage, which powers the house. The ROSE Cottage features Ecobee smart thermostat and dual Bosch geothermal heat pumps, one to provide hot water to the radiant floor heating system and the second to warm the air.
The walls, roof and the subflooring of the ROSE Cottage are made up of mineral wool, cellulose fibers and expanding polystyrene. The windows of the house are triple glazed to ensure heat doesn't enter in summers and cannot escape in winter, along with this the ROSE Cottage has a novel heat recovery ventilator system which allows fresh air into the tightly insulated home.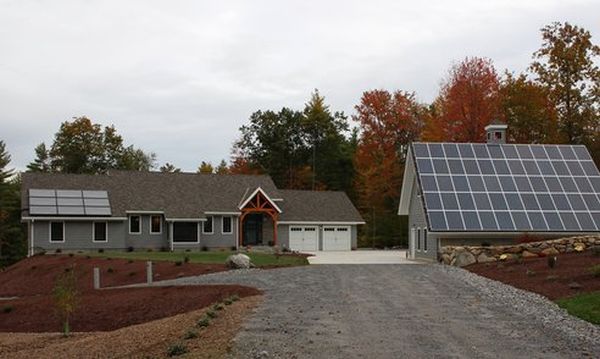 Via: RCM Zero Energy/Bosch/MNN