Sao Paulo-based architect Consuelo Jorge has designed an apartment in Brazil for an art collector. It features three rotating bookshelves that serve as hidden doors to a secret room. These sliding bookshelves rotate on their axis, allowing the residents to reveal the entrance to a hidden room on its backside. The upper section of these bookshelves is reserved for books and other small decor items, while the lower part has a plain design to give it a distinguished look.
Consuelo has kept the design simple and clean by draping them in the same color scheme that the room is painted in. These white-colored bookshelves make a perfect spot to keep books or display a picture frame.
Also Read: Superhero-Themed Bookshelf Designs
At first sight, it appears that these bookshelves are integrated onto the wall, but there's an unseen room behind them. The hidden space behind the rotating shelves can be a private room to read your favorite books without any disturbance.
These bookshelves are the result of the creativity of Consuelo and are a great solution to keep books organized, while also serving as a functional home shelving unit. They are built as a partition between rooms, which leaves some space behind it to be served as a secret hideaway space.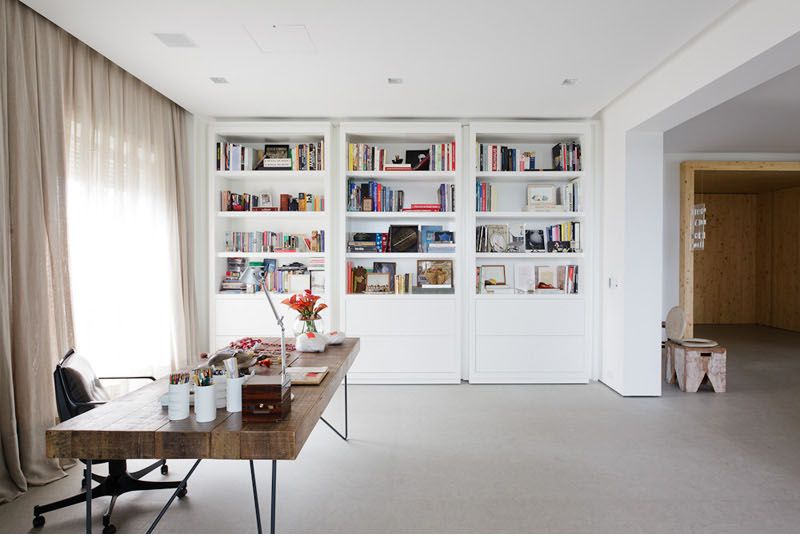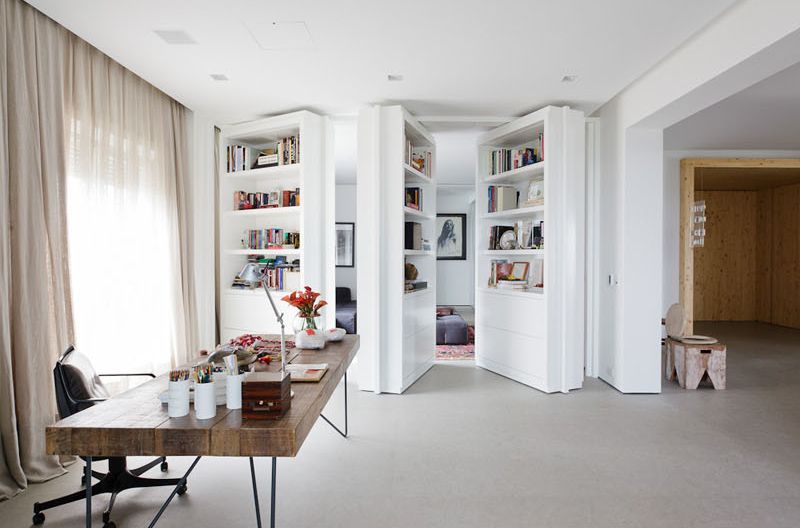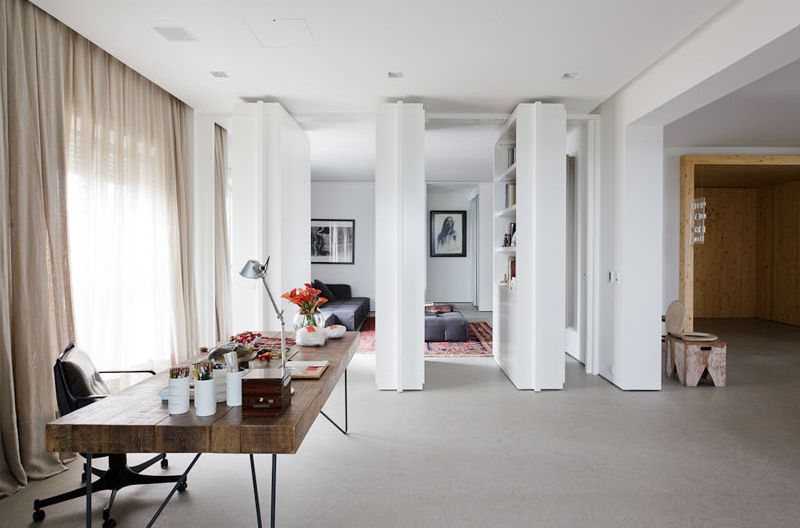 Via: Contemporist