Mirror glaze cakes have become trendsetters in the confectionery world in recent years. Taking the internet by storm with their mouth-watering appeal and reflective frosting, these baked cakes are too adorable to eat. Now Marie Troïtskaia, a Russian architecture student has also presented her wondrous baked creations with glossy, glass-like exterior.
Pursuing her studies, the 21-year-old baker makes astonishing cakes with mirror glaze in her spare time. She often makes architectural designs that she draws on a piece of paper. After that, she creates models of these designs and further molds her cake in the shape of the drawn figure. This way she creates these visually appealing cakes that will definitely leave you drooling.
Also Read: Baking Artist Christine McConnell's Freddie Mercury Cake
These cakes are so beautiful to look at that it would be really difficult to imagine ruining their effect by cutting into their glossy surfaces. The glass-like reflective effect has been created by pouring multiple colors of icing over the cakes, but with precision.
In the future, the talented young baker wants to open a pastry shop in Paris for architects, architectural students, and artists. We're sure her pastry shop will grab the attention of many customers with her inventive cake designs. You may see more of her eye-catching creations on Instagram.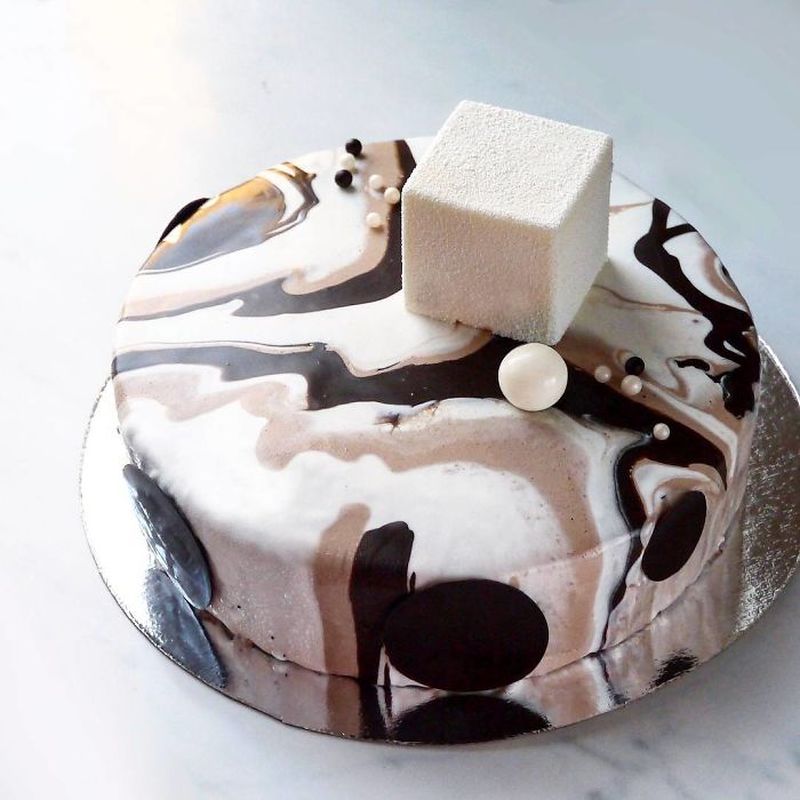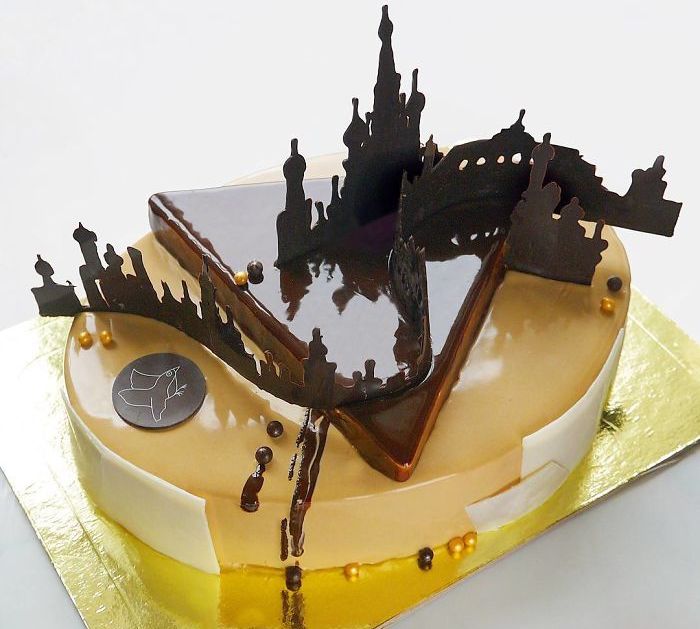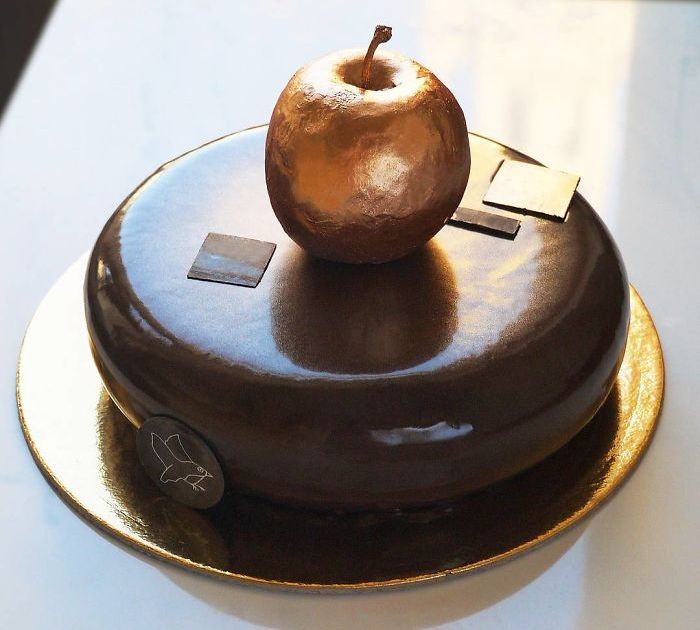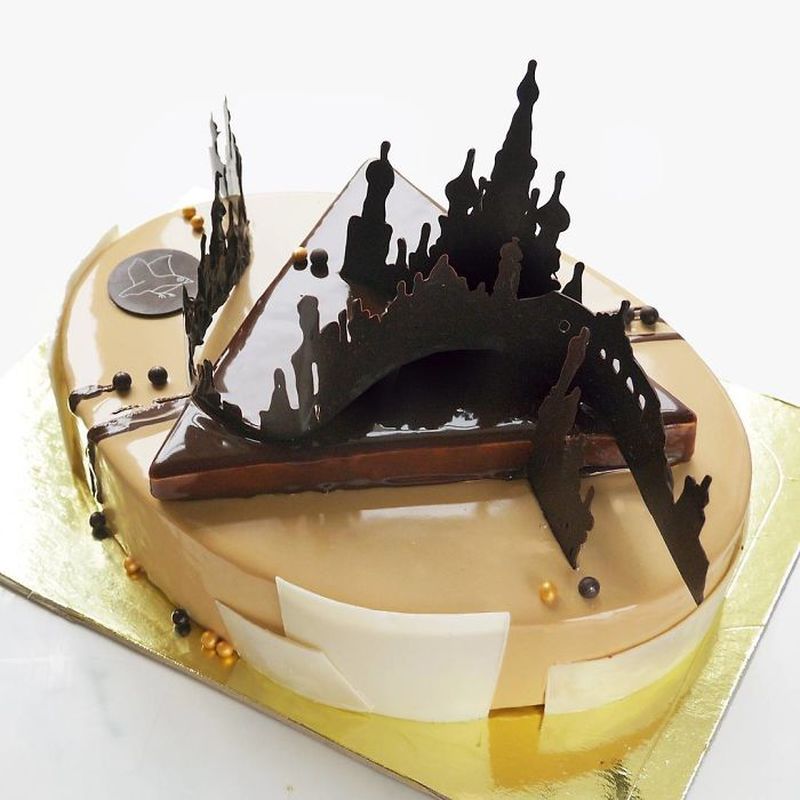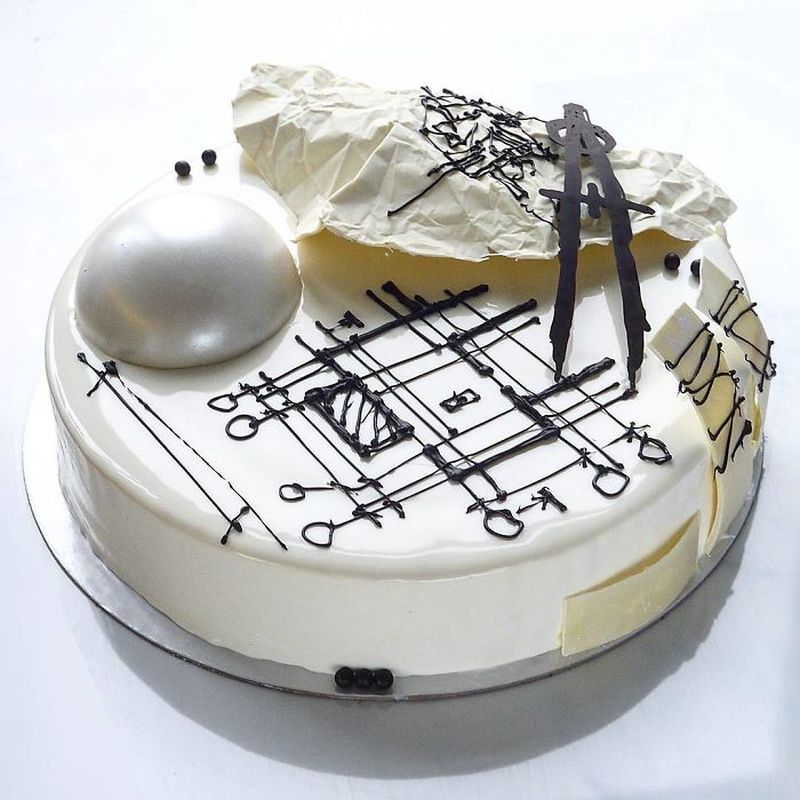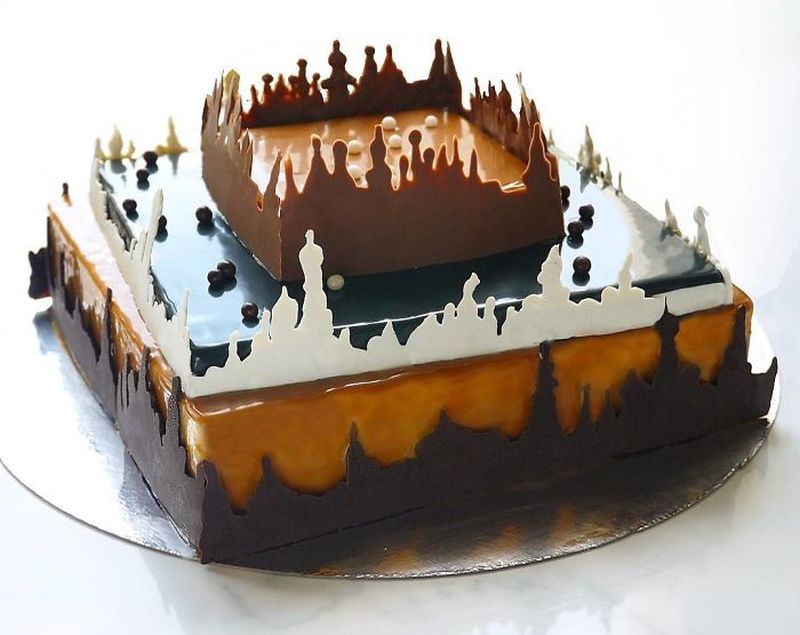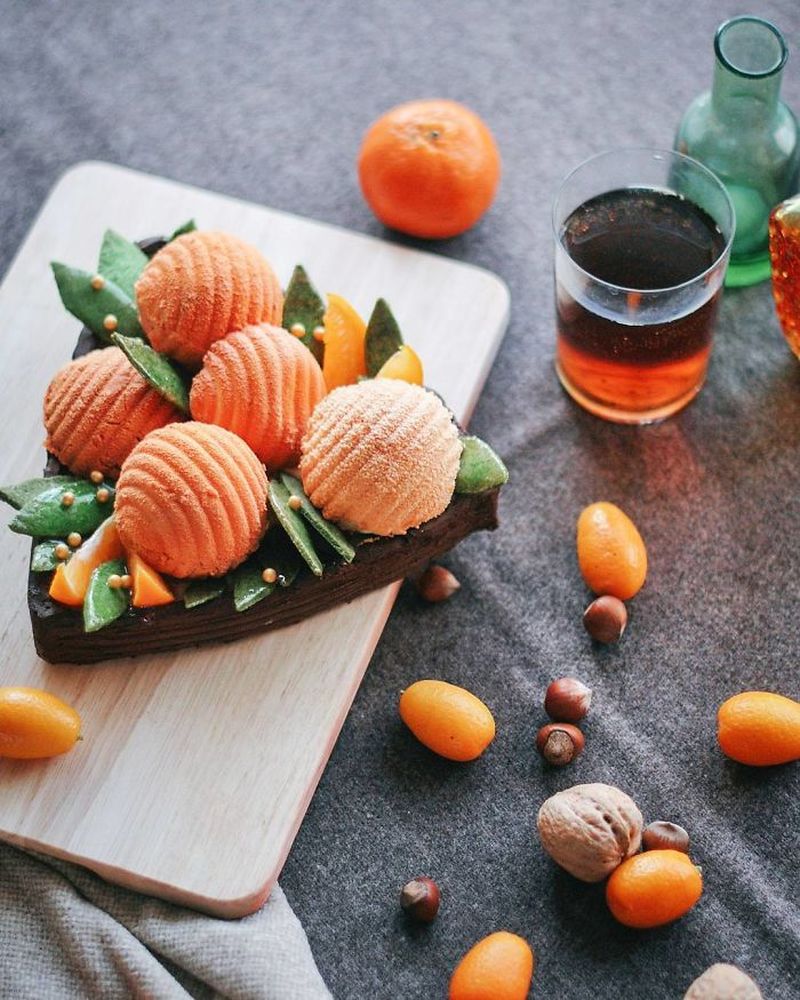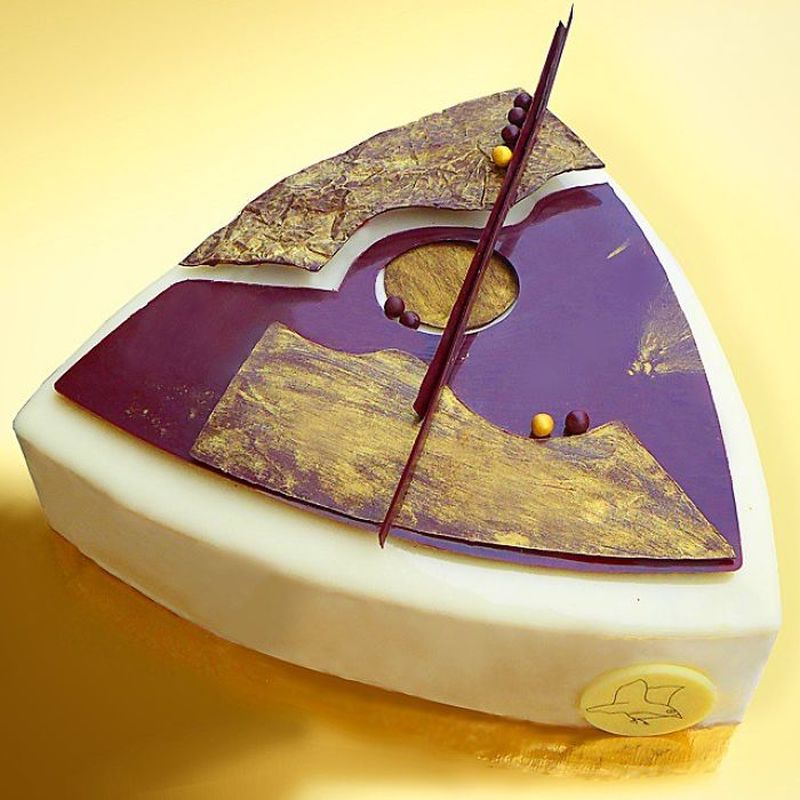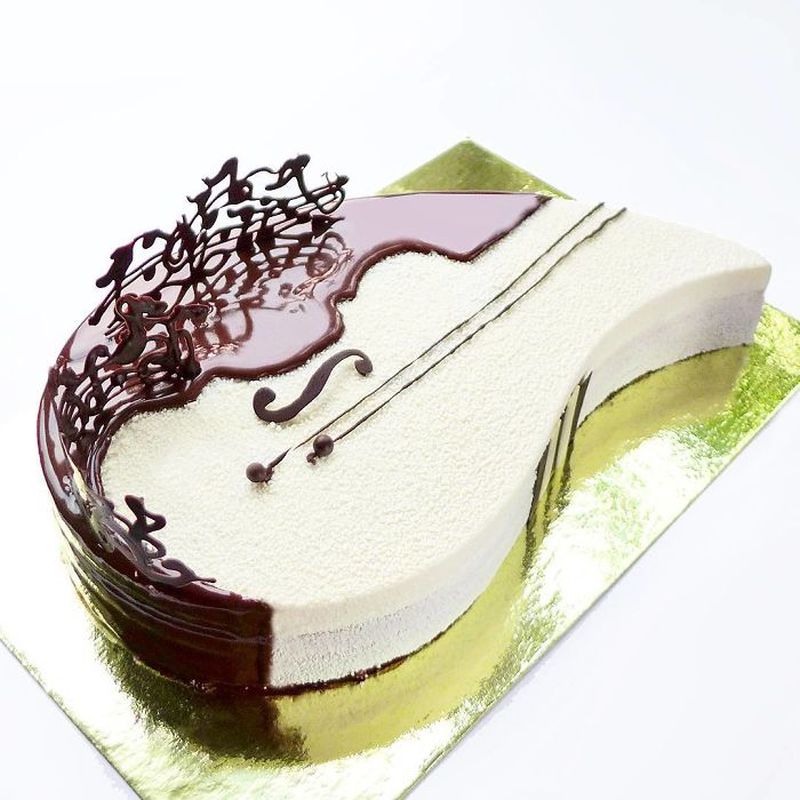 Via: BoredPanda